White mountain with clear water, Restmoment intelligent system
---
---
The center of the Public Security Bureau is an important institution of the public security department in managing the public security work. The command center of the Public Security Bureau is responsible for the comprehensive police operation command, commanding and dispatching the security tasks of various major activities. It is the center of the emergency command of the public security department, and it is the network center, information center and dispatch center.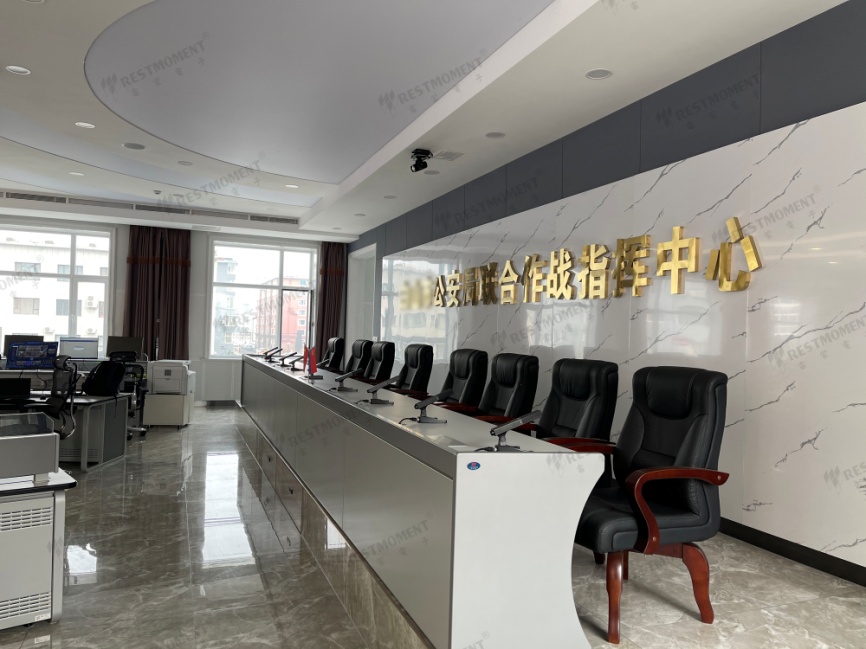 The meeting room of the center of a public security bureau in Jilin Province needs to upgrade the conference system. Then Restmoment provides the overall solution of digital conference system according to the needs of users. It can build a high-quality communication platform for users.
Restmoment full digital conference system RX-A1 series: the conference microphone has speaking indicator, and 2 MIC speaking buttons. It can meet the use requirements of speakers; High fidelity sound quality, ultra-far pickup distance, to ensure that the participant can hear a clear voice, true restore the human voice; Also it has dual backup guarantee function. The emergency situation of the meeting site can be seamless treatment. It fully meets the needs of a public security bureau command center conference room in Jilin Province.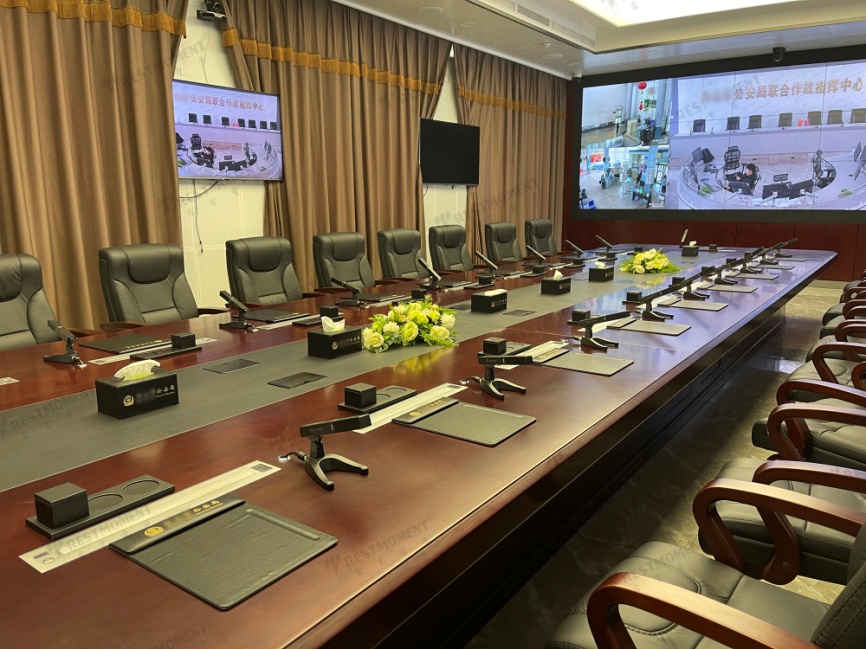 Restmoment has been deeply developped in the industry for more than 20 years. And it has always adhered to independent research and development, independent property rights, independent brands, independent production. We are committed to creating intelligent meetings for government and enterprises.
---
Conference Microphone System,Video Conference System