Sustainable transport: Working together for global development
---
---
The Global Sustainable Transport Summit 2023 will be held in Beijing from 25 to 26 September 2023. It hosted by the Ministry of Transport under the theme "Sustainable Transport: Working together for Global Development". The Forum invited transportation professionals from all walks of life to gather in Beijing to discuss sustainable transportation development. At the same time, the Forum will also hold the 15th World International Transportation Technology and Equipment Exhibition. And it launched the establishment of the global sustainable transportation Innovation Alliance; On the same day, the Global Sustainable Transportation Summit Forum (2023) - "Green and Intelligent Development of Digital Rail Transit", hosted by China National Railway Administration and hosted by CRRC Corporation Limited. It was held at the National Convention Center in Beijing. Restmoment provides the fourth generation "Blue Diamond" series for the 2023 Global Sustainable Transportation Summit Forum, including: full digital conference system, full digital infrared simultaneous interpretation system and other conference equipment and support services.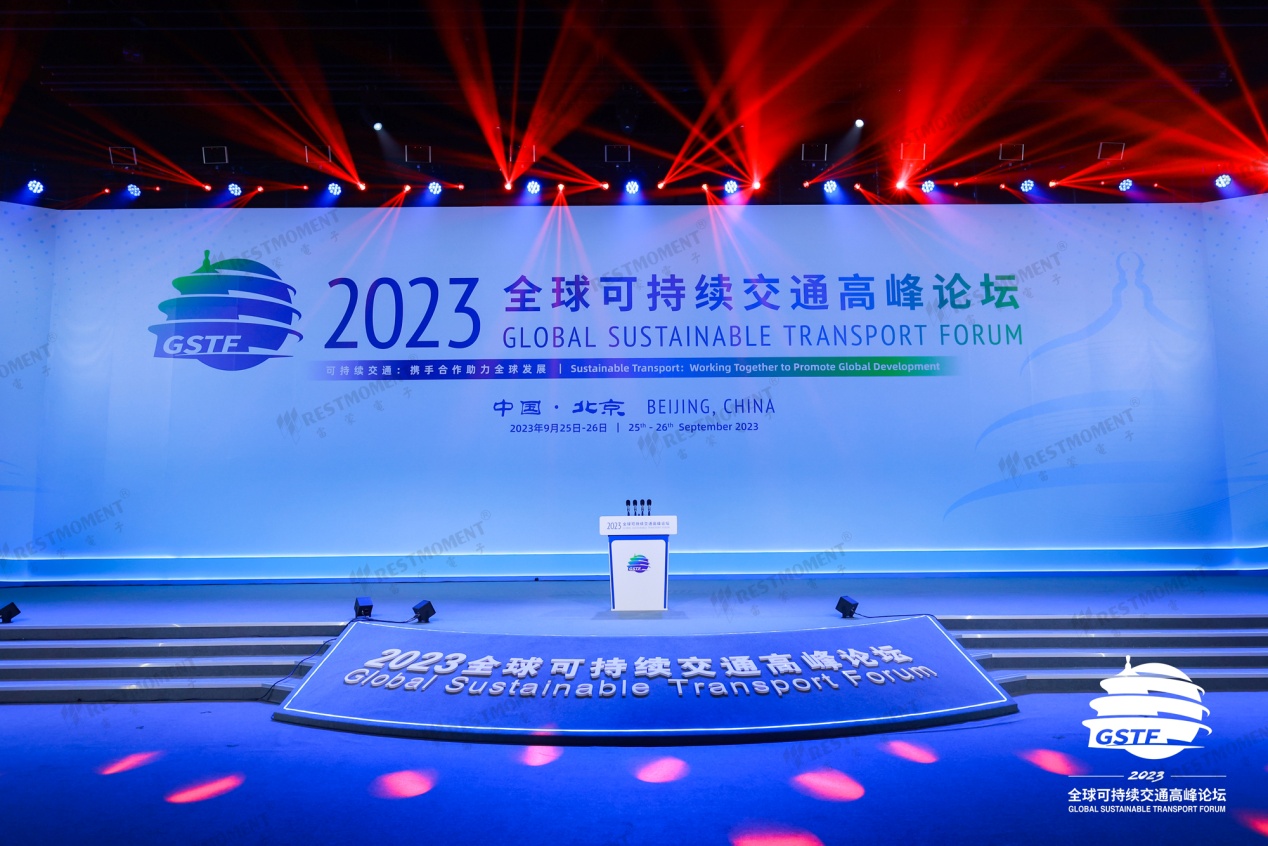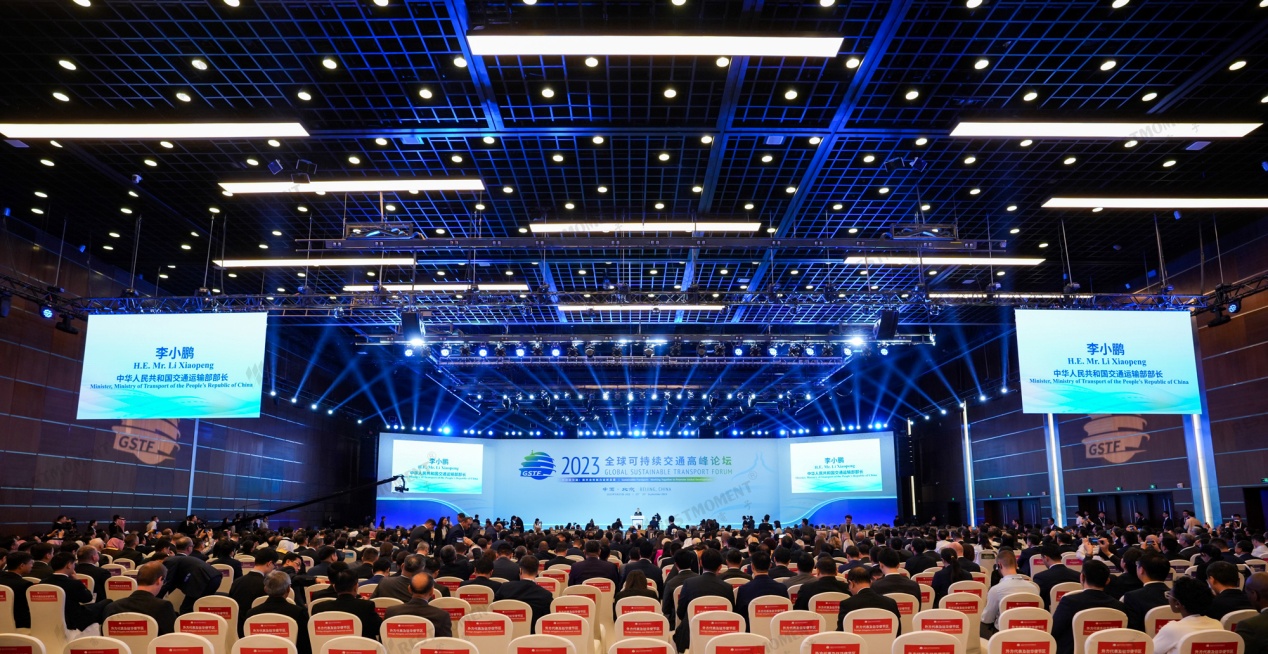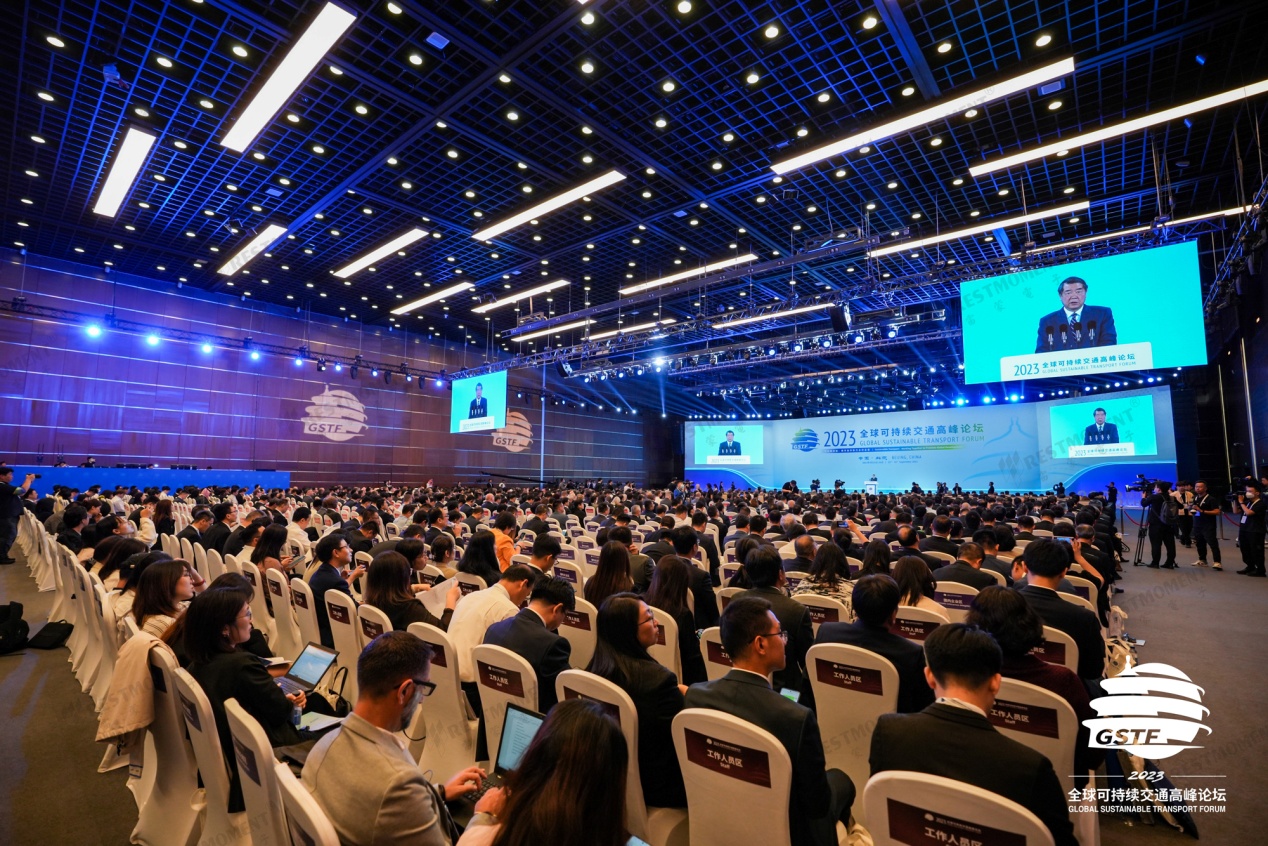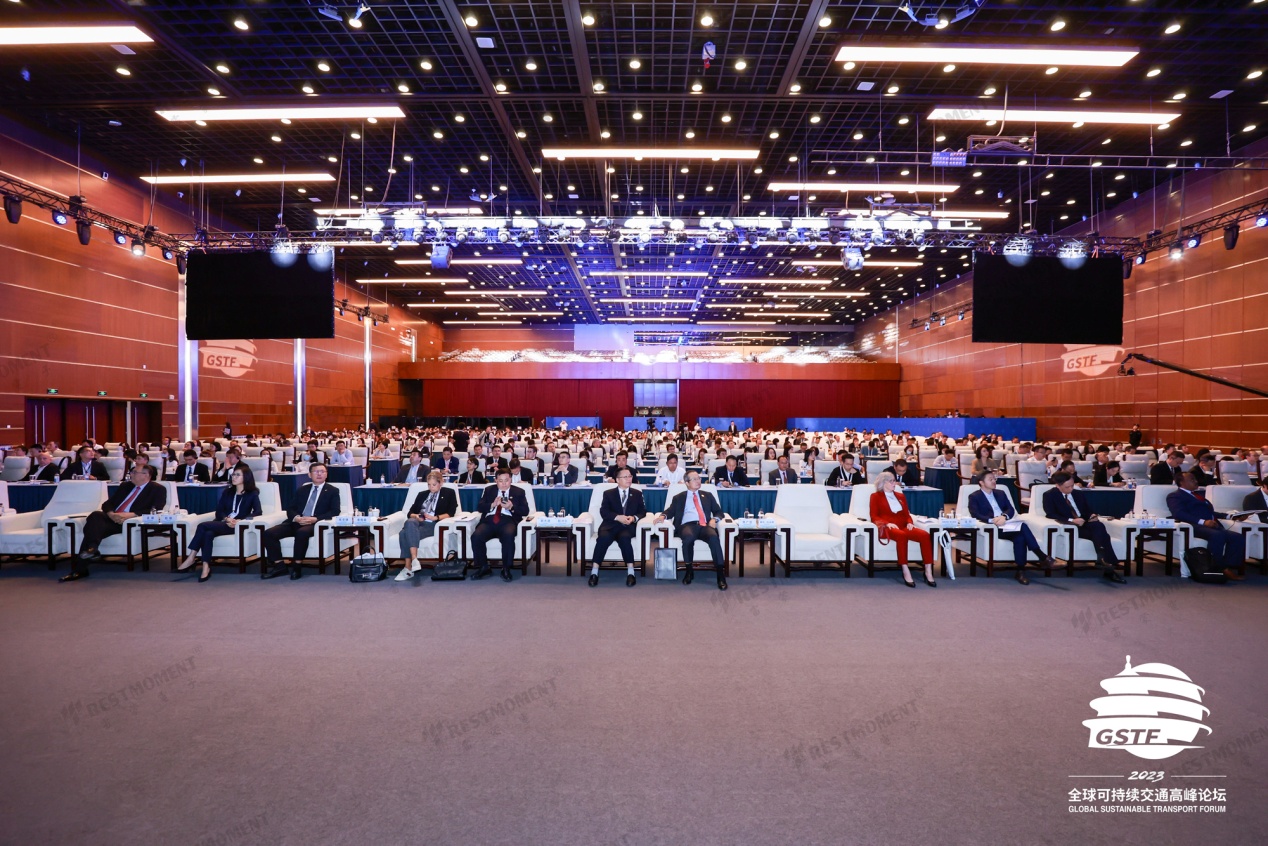 During the two days, the Forum organized a total of eight important activities, including the opening ceremony, 4 theme meetings, the ministerial Roundtable and closing ceremony. At the same time, 24 side events were also held, which sponsored by international organizations such as the World Bank. The participants made keynote speeches, round-table discussions, group interactions and inter-conference exchanges. More than 300 transport ministers, heads of international organizations, local government officials, business leaders, academic leaders and media representatives made active speeches. A series of forward-looking and constructive policy dialogues focused on a number of issues of the international community. It has provided new ideas into global sustainable development.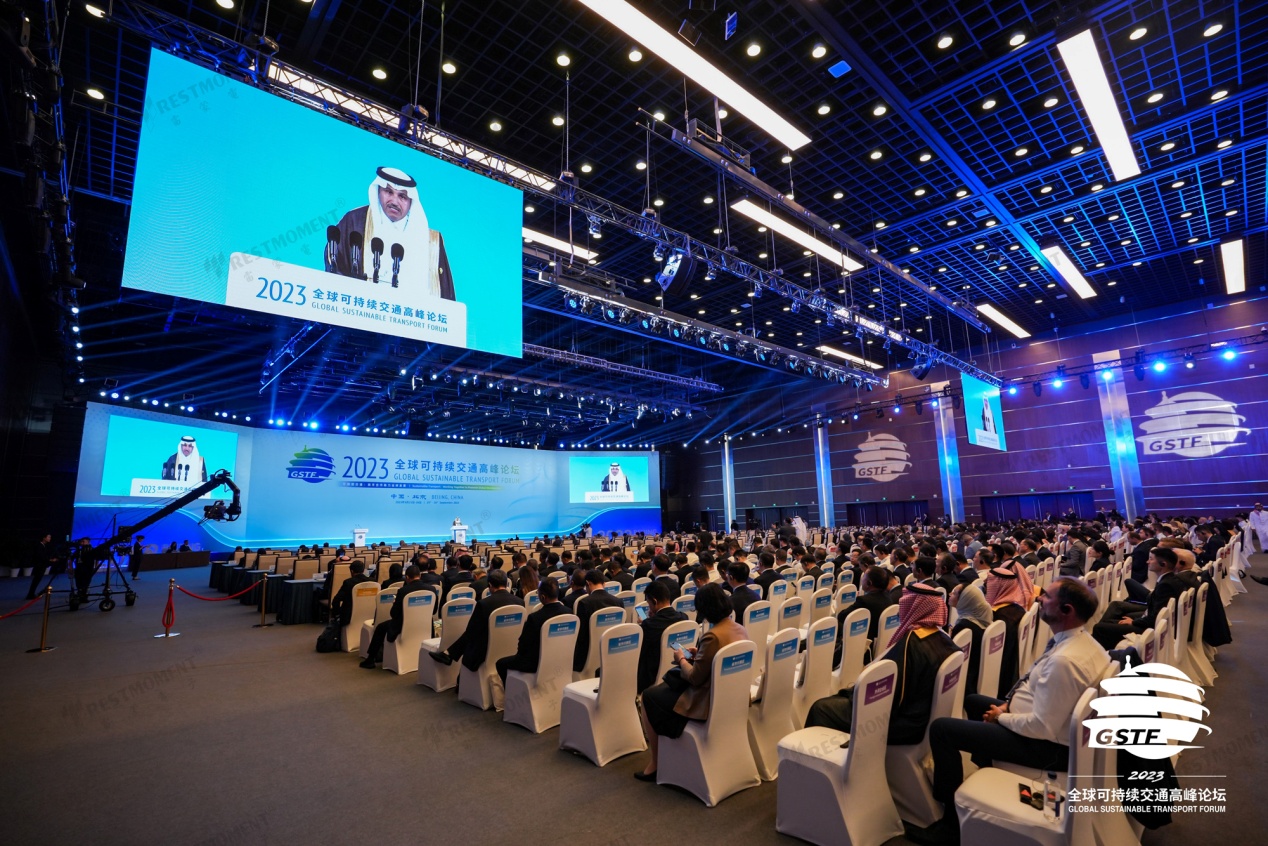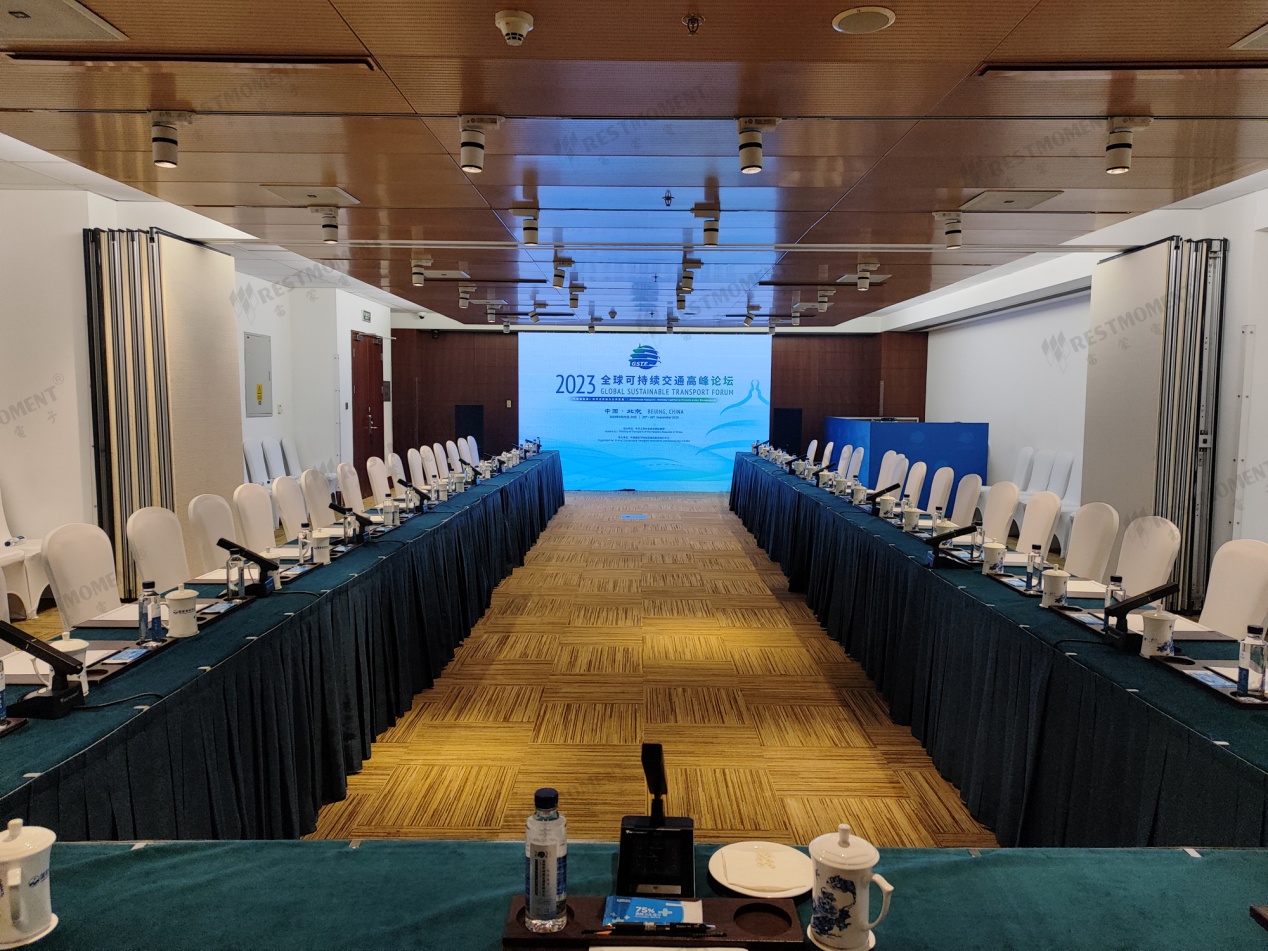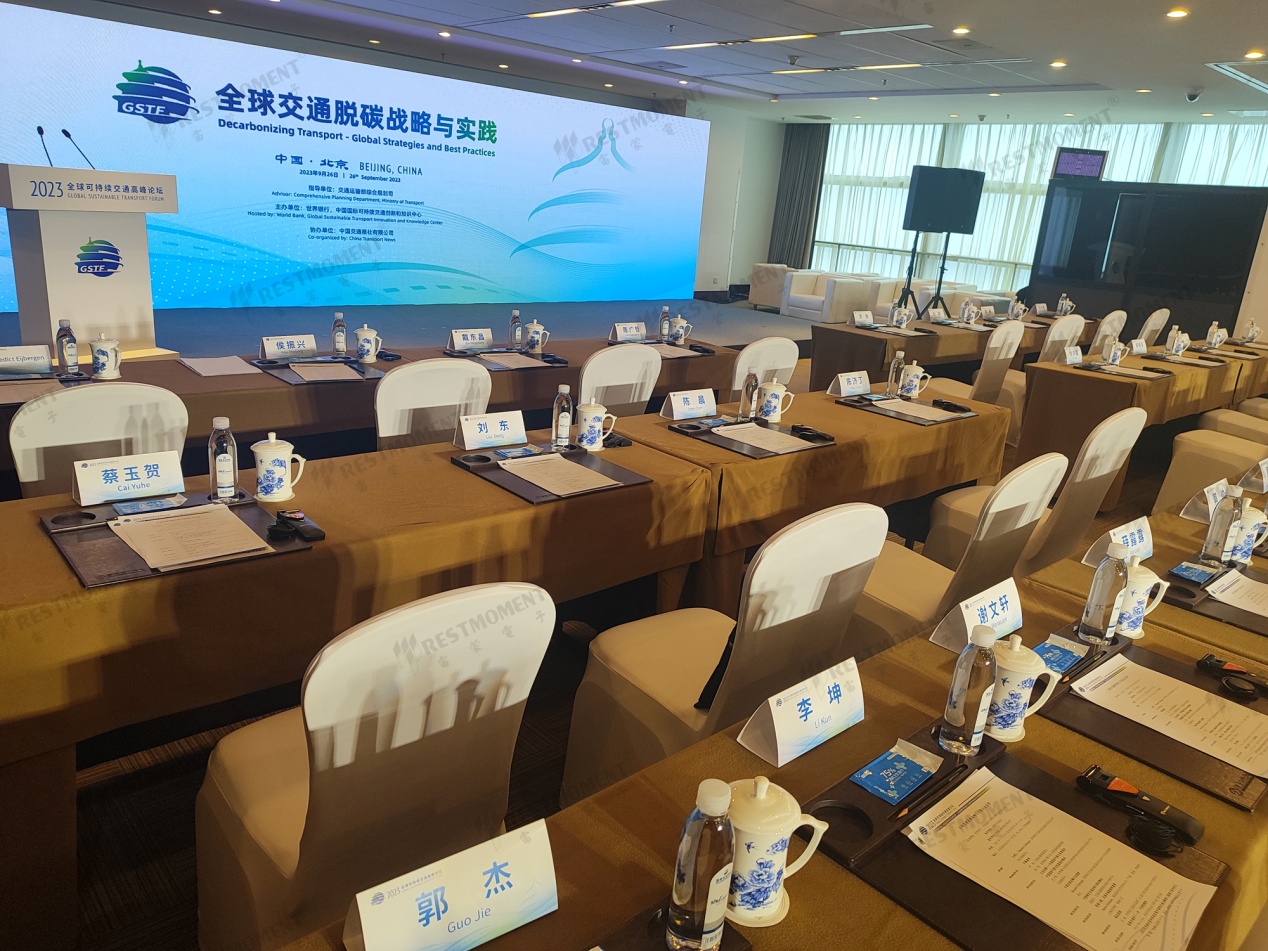 Restmoment has many years experience in serving large-scale international conference projects. And it is trusted by the organizers. The forum task is heavy, difficult, fast change. Restmoment and the organizers communicated many time to design a number of solutions.
Restmoment fourth generation "Blue diamond" series: one machine dual core, one microphone two cores, dual system, multiple backup, which fully meet the requests of this conference. Full digital conference system and full digital infrared simultaneous interpretation system ensure seamless emergency treatment during the meeting. The conference process is not affected by any. Not only the synchronous display of up to 99 different countries and ethnic languages, but also the wired and wireless synchronous display of languages. It can achieve online and offline real-time output of multi-language and audio and video online broadcast, to ensure the reliability, simplicity, scientific, perfect work.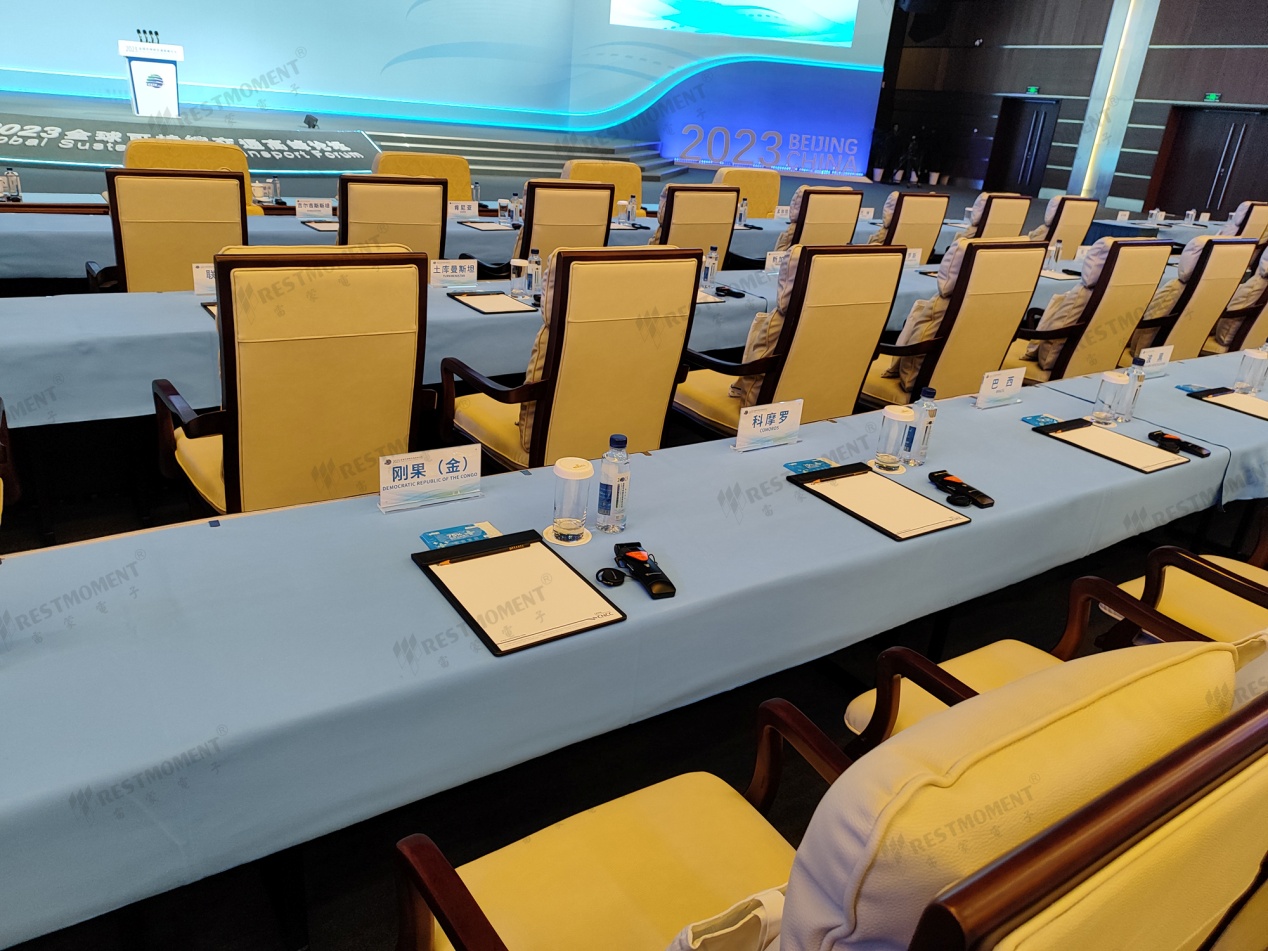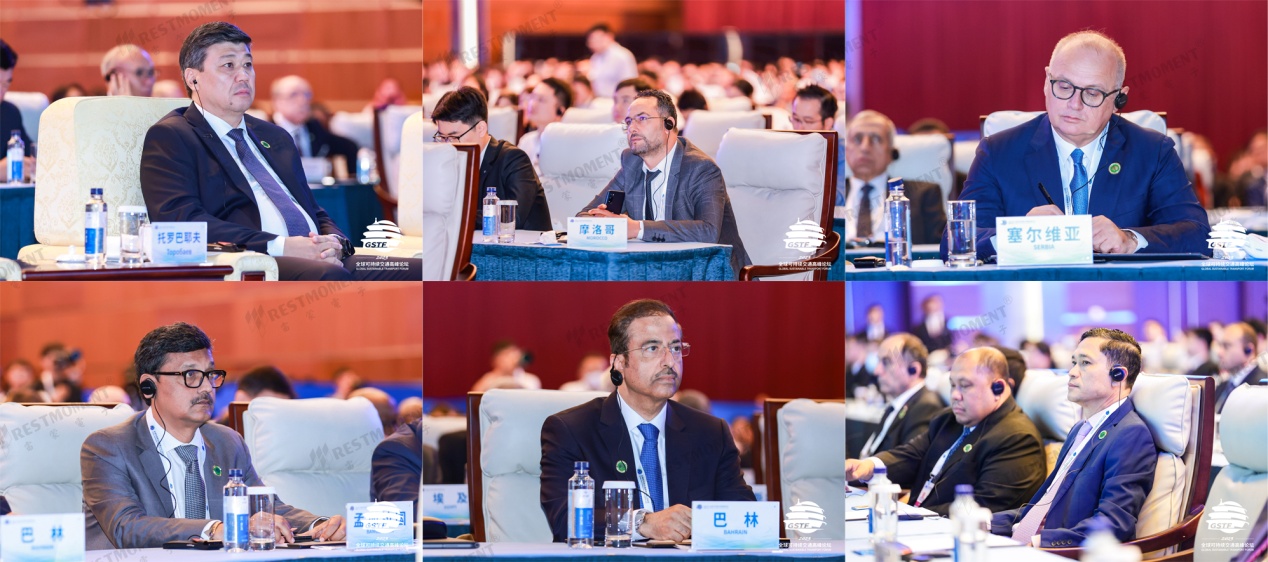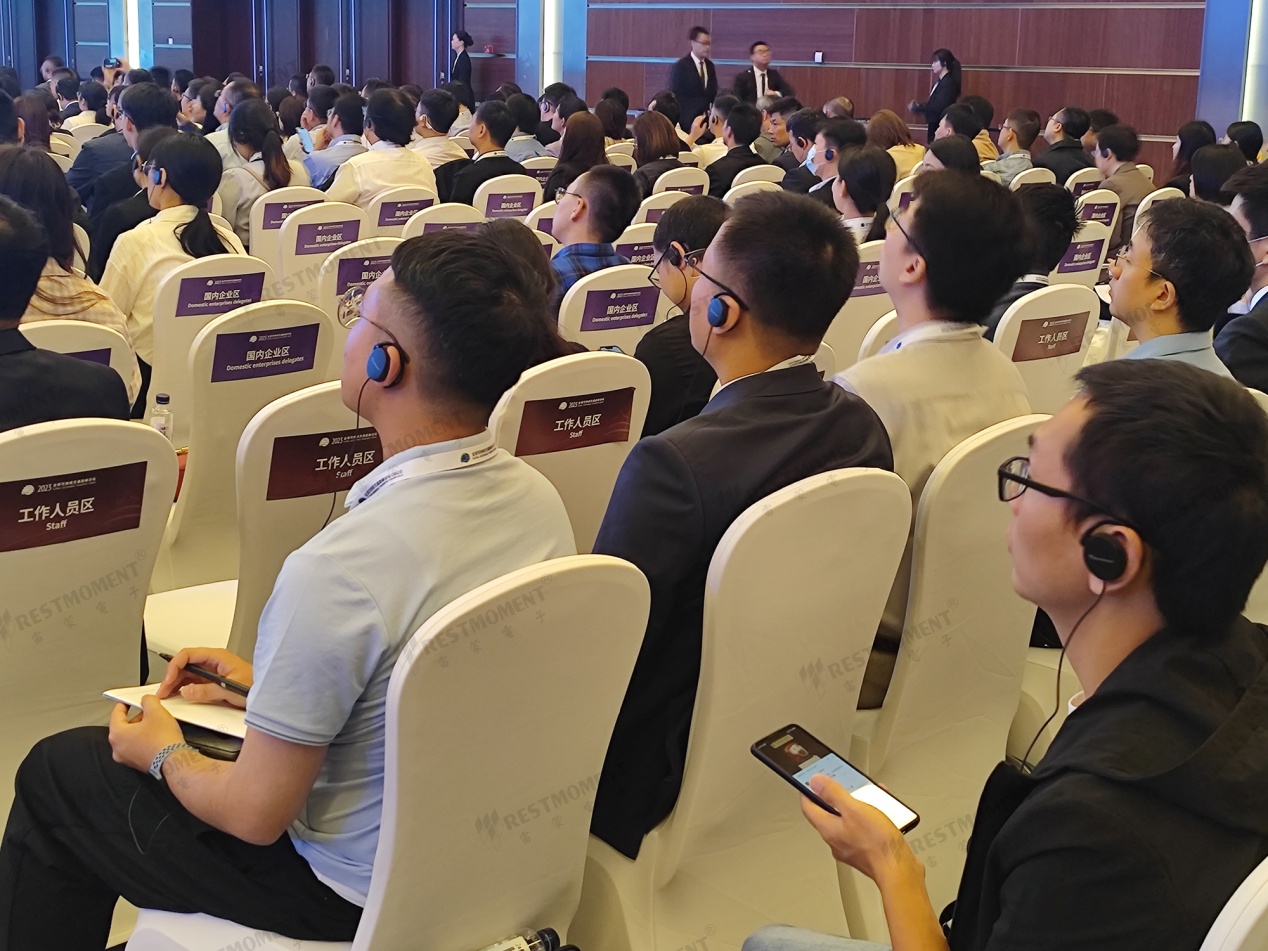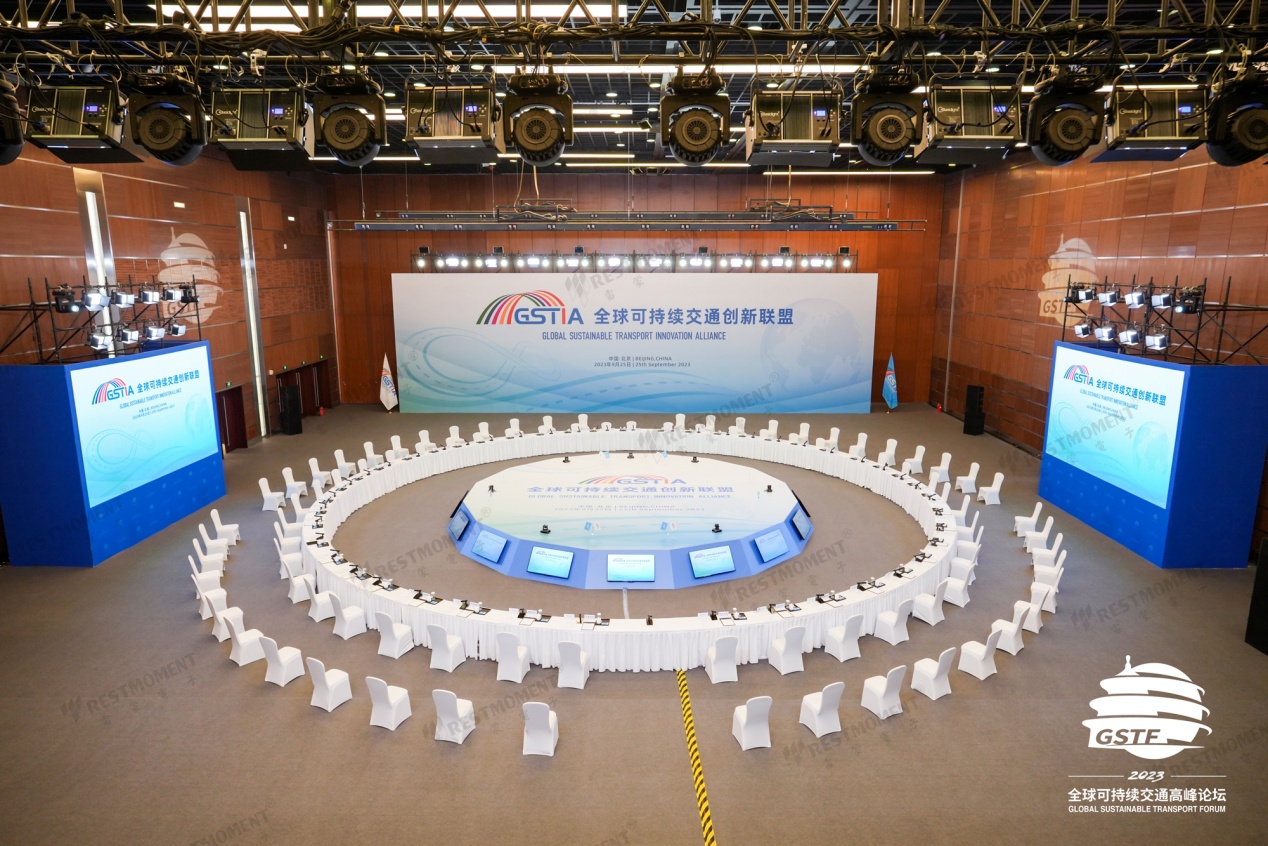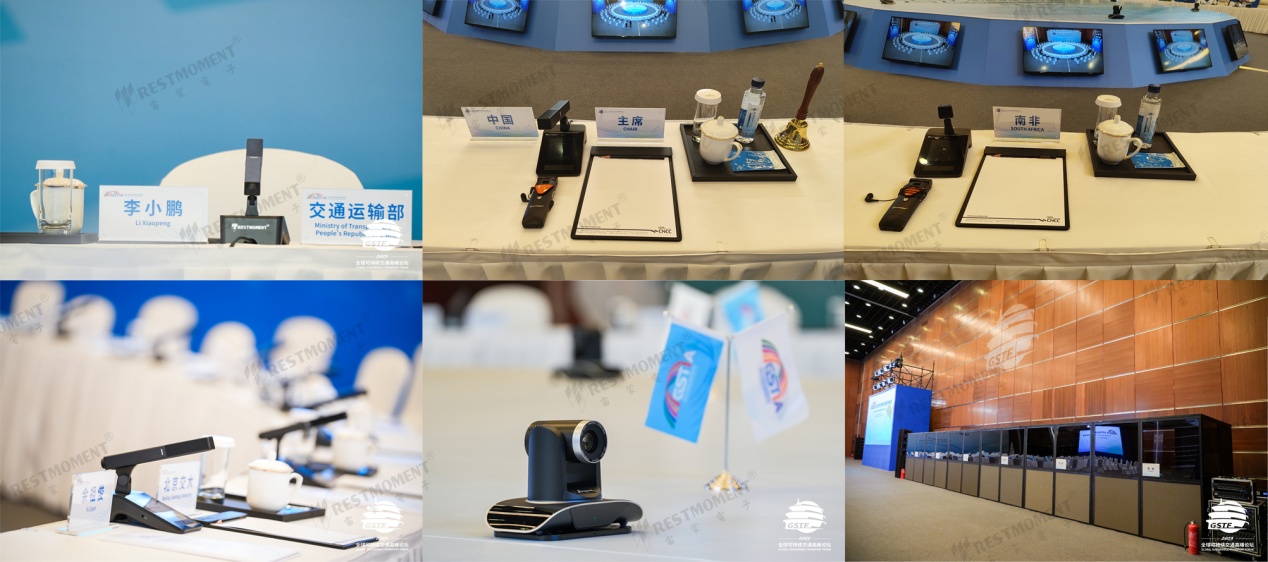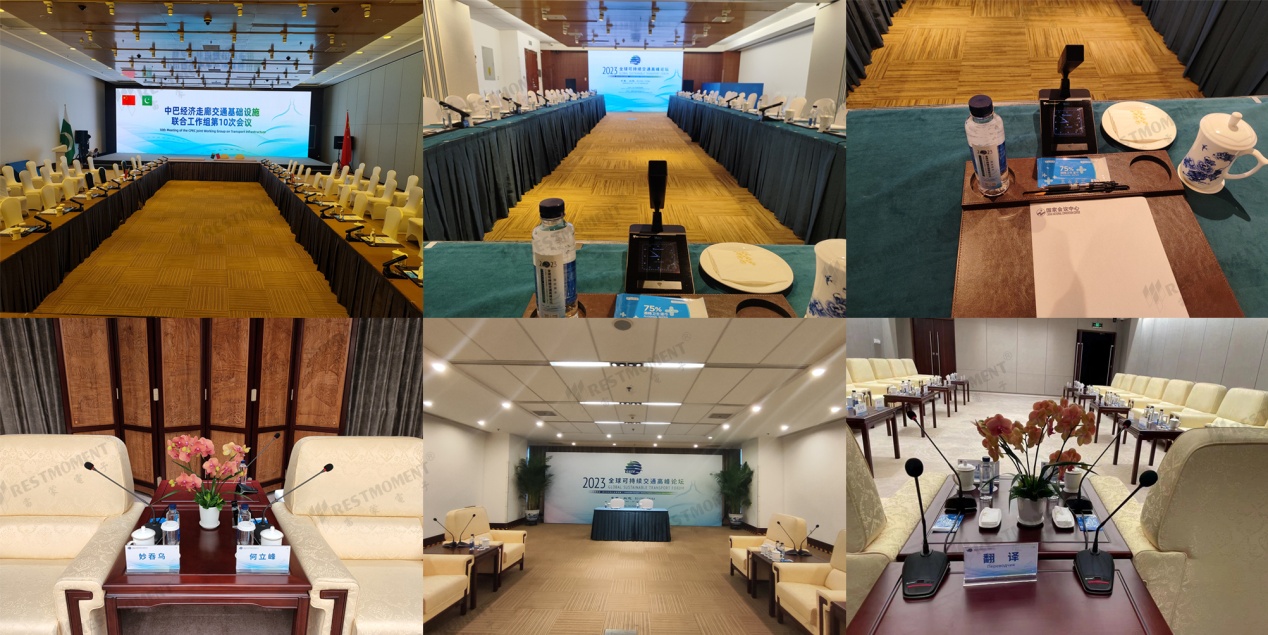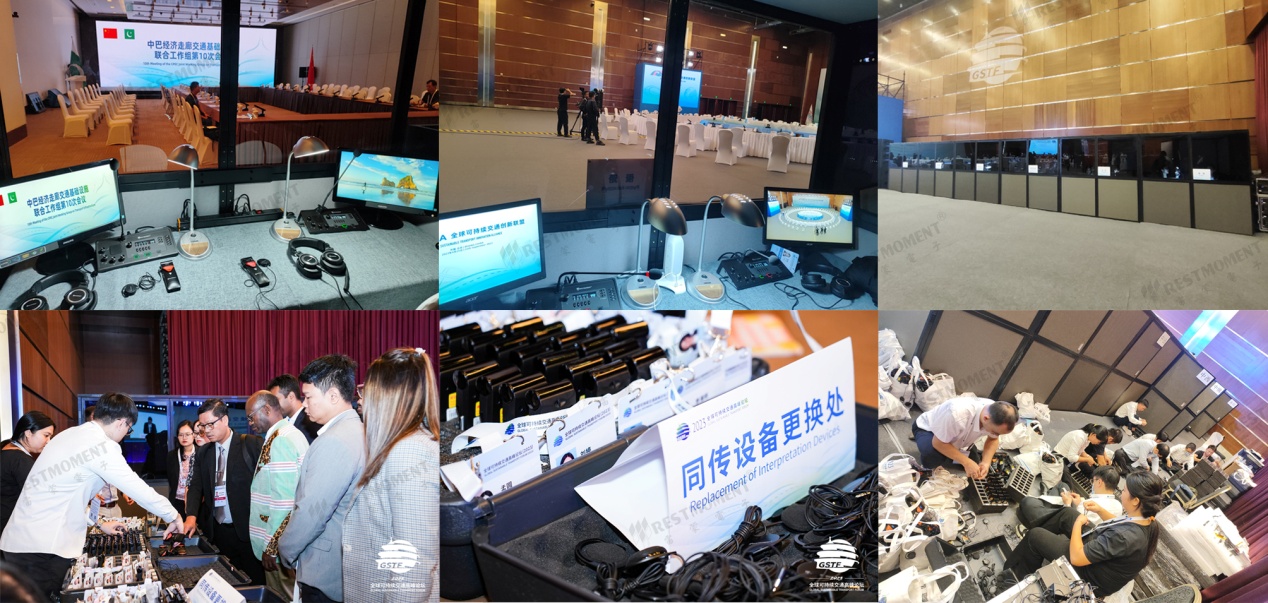 The China-International Innovation and Knowledge Center strives to build the Forum into an important practical platform for "connecting with the world and The Times". It makes contributions to global development initiatives. And it promotes the building of a community with a shared future for mankind.
Restmoment congratulates the 2023 Global Sustainable Transport Summit on its success! Restmoment had the honor to participate the conference. Restmoment "Blue Diamond" - the first choice for important meetings!
---
Conference Microphone System,Video Conference System