Restmoment system is used in the conference room of a company in Shanxi Province
---
---
In order to improve the informatization level of conference rooms, the state-owned company in Shaanxi Province is plan to have a comprehensive upgrading. Restmoment will upgrade the existing conference room to a full digital wireless conference room. It will improves the efficiency of the conference greatly.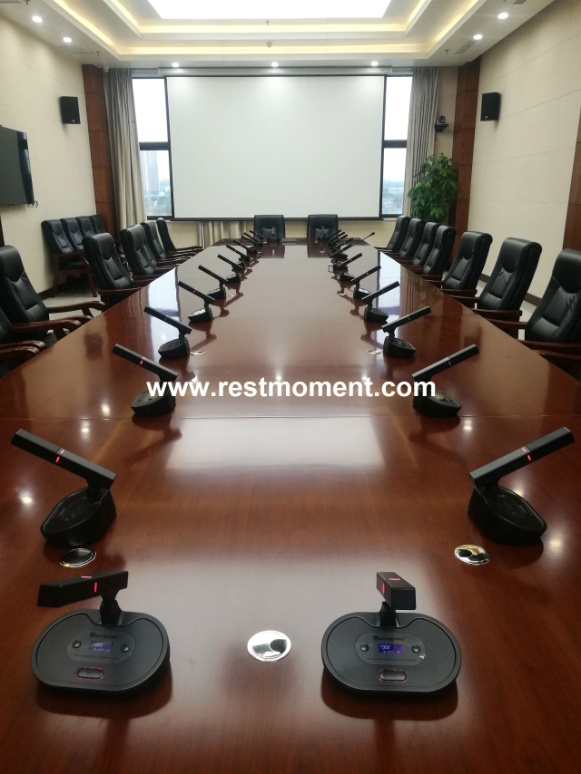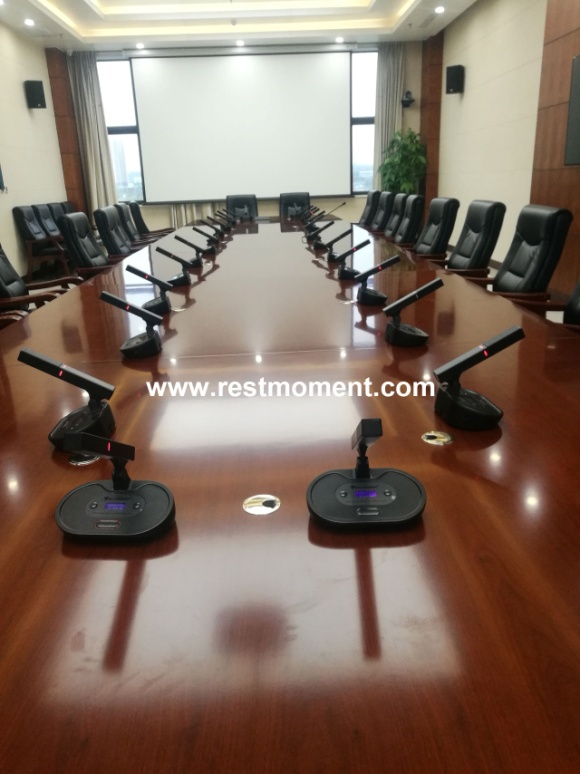 According to the actual requests of users, Restmoment has designed the new V4 full digital conference system RX-4861 in order to meet the application requirements of the conference room. RX-4861/03 series, including RX-4861/03 conference microphone, RX-M4863/VB conference controller and RX-HE4863 RF transceiver.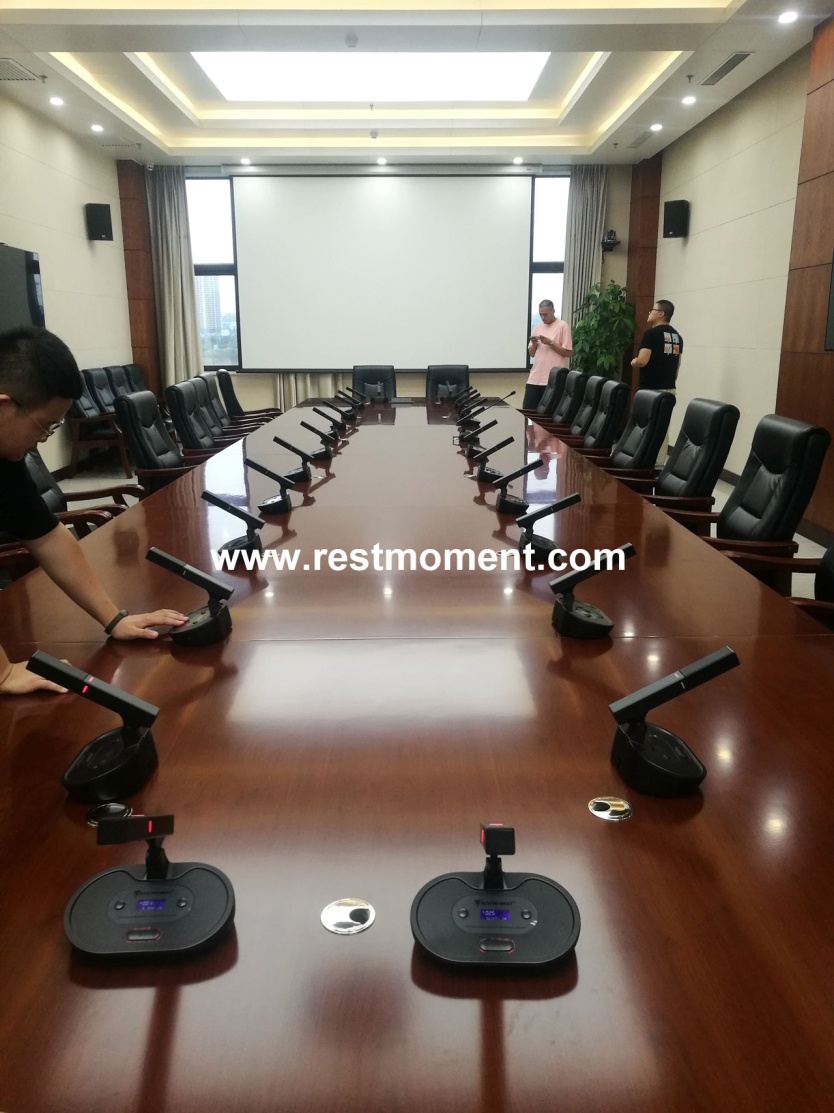 Restmoment V4 full digital wireless conference system RX-4861/03
Adopt 2.4G PHSS technique, strong anti-jamming and secrecy

4861/03 adopts 14mm diameter gold-plated capacitive microphone core; The pickup distance is up to 80cm

(

Should work with audio processor

)

Independent volume gain adjustment; Microphone automatic gain compensation; Bass cut function

The microphone has a 5-band EQ balance adjustment. And each microphone can be set with a specific EQ adjustment

Intelligently check signal, and display batteries power.

Strong anti-mobile phone interference capacity.

Has five microphone working modes

Wireless design, more convenient to be installed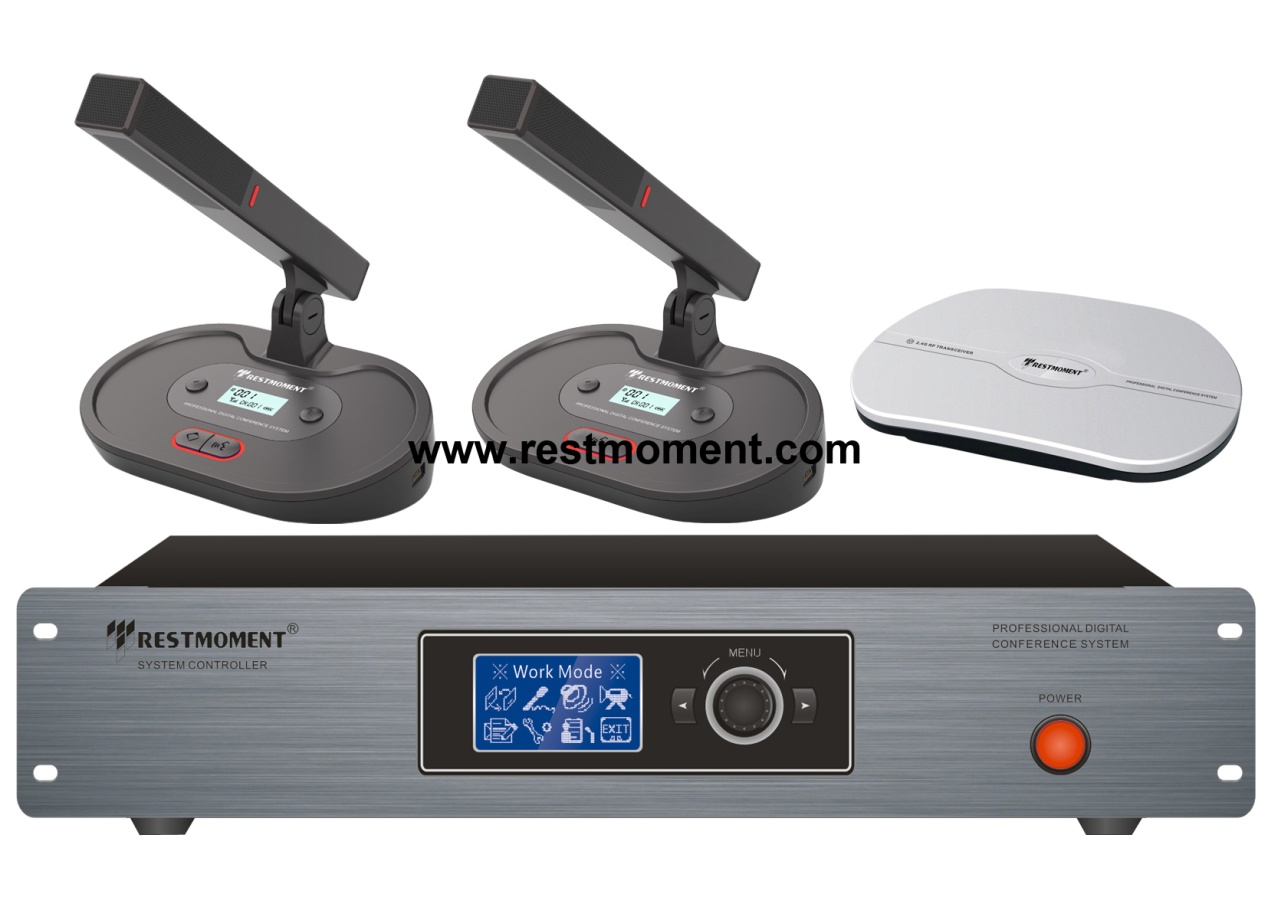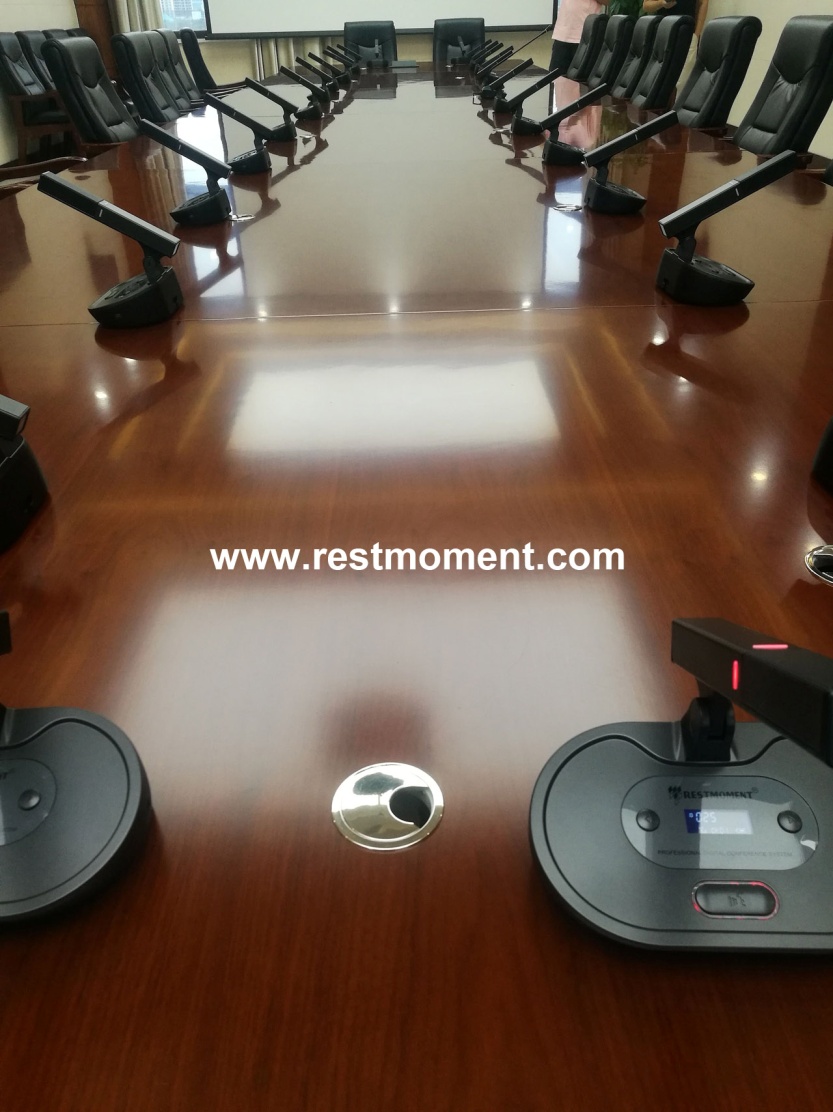 With the continuous development of science and technology, wireless communication technology has become more and more common. Restmoment is more and more mature in wireless communication technology, and our products have appeared in many large and small conference venues. The technology of Restmoment V4 full digital conference system is a qualitative leap.
---