The government meeting room in Guizhou Province uses Restmoment conference system.
---
---
With the development of technology, intelligent conference systems have become more and more common. Recently, a number of meeting rooms in the government in Guizhou Province need to upgrade the meeting equipment. Restmoment has designed a fully digital high-end meeting system for it. It combines high efficiency, security, strong confidentiality and good sound pickup effect.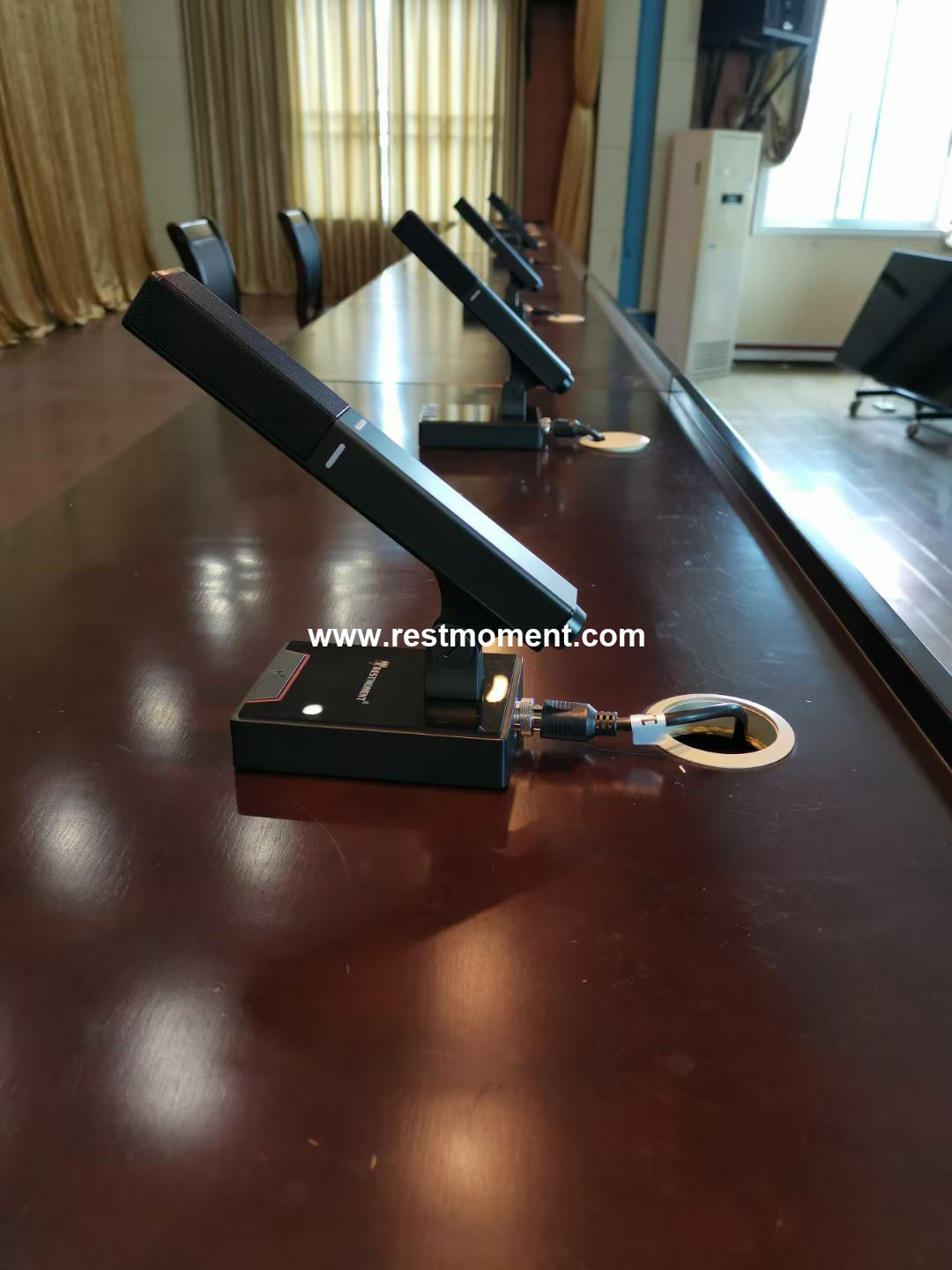 According to the requirements of customers, Restmoment designed it with the full digital high-end conference system RX-A2 series. The high-end conference unit RX-A2 is working with the high-end conference controller RX-V3.1. The conference system has been used in many occasions, such as: World Leisure Congress, Hangzhou Asian Games Organizing Committee, Beijing Residents' House, etc.
Restmoment full digital high-end conference system RX-A2 series conforms to the IEC60914 international standard; The conference unit has multiple connection modes like "Y-line hand in hand" and "ring hand in hand"; It has an ultra-distance pickup distance 130cm, with high-fidelity sound quality; Also it has speech discussion, video tracking and dual backup functions, etc.; the conference unit can be up and down 55 °, left and right 180 ° rotation, flexible and convenient.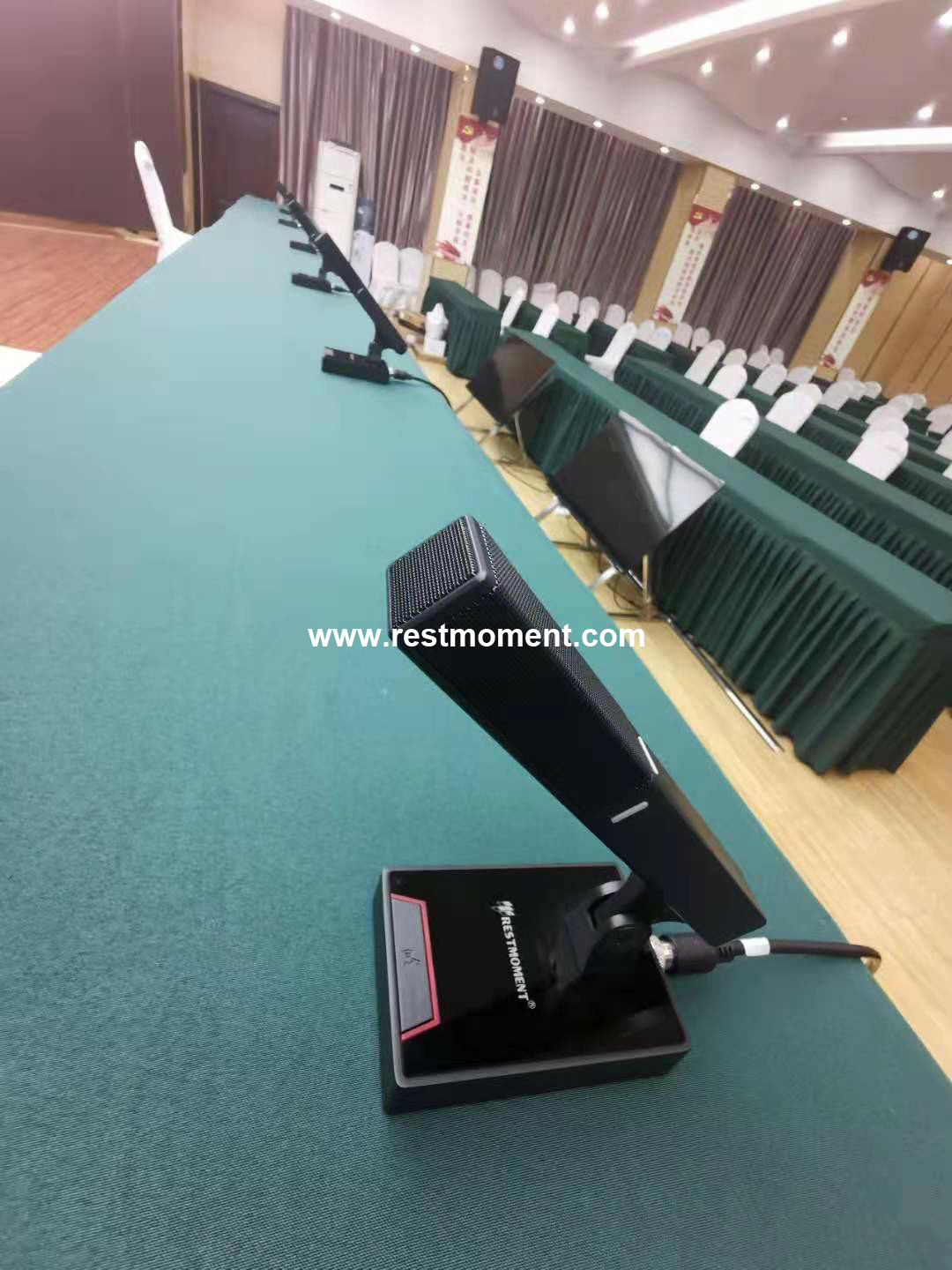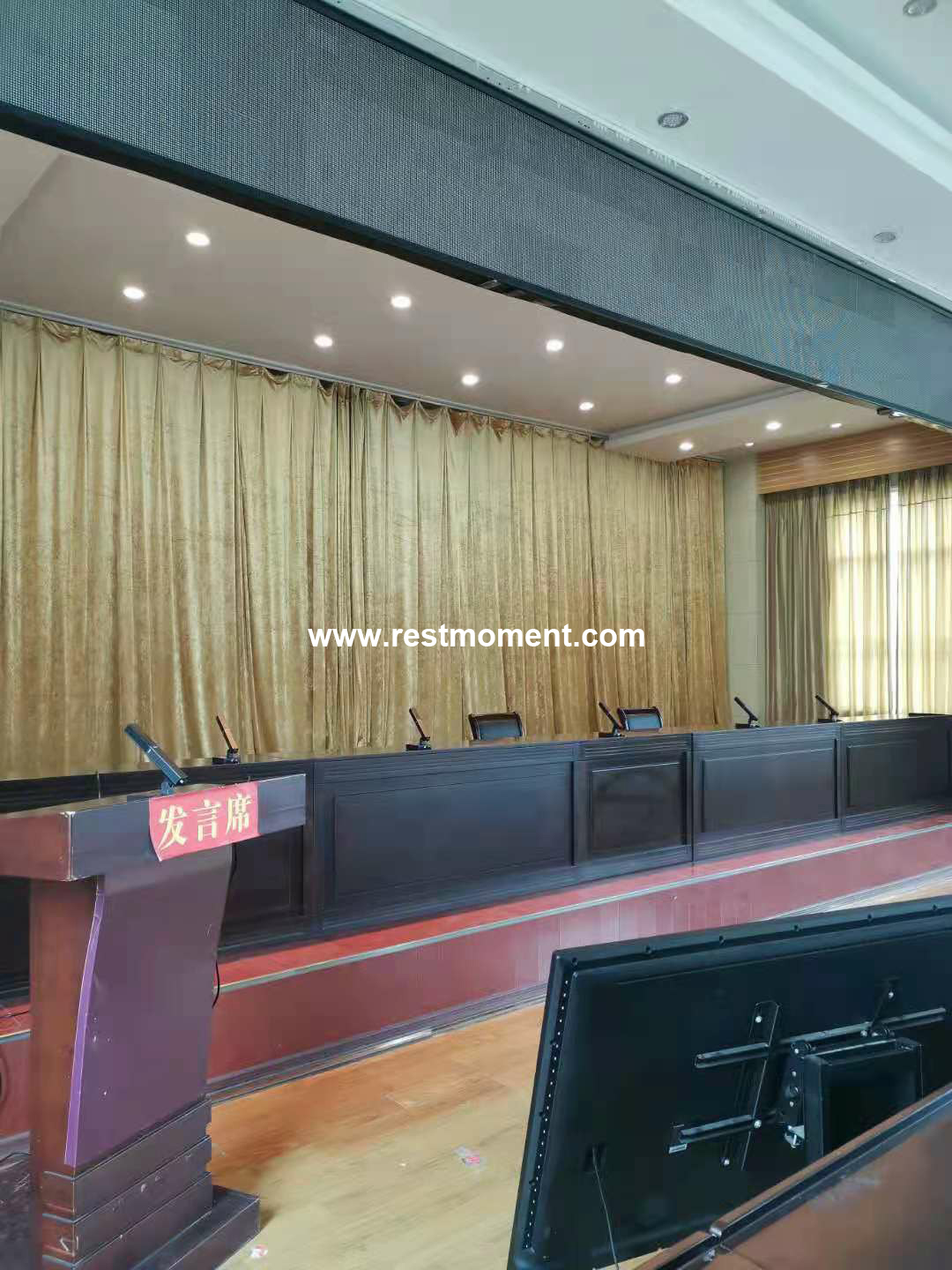 Restmoment full digital conference system is installed once again in Guizhou Province. Over the years, Restmoment insists independent research and development, independent property rights, independent brands, and independent production. Our conference systems have been selected for many international conference projects. Restmoment will continue to provide high-quality products and services.
---