A meeting room at Lhasa, Tibet
---
---
Recently, Restmoment has installed a digital conference system for a conference room at Lhasa, Tibet. It is a flexible, efficient, and highly sensitive intelligent conference system. Now, it has been used, which is greatly improving the effectiveness and efficiency of meetings and training.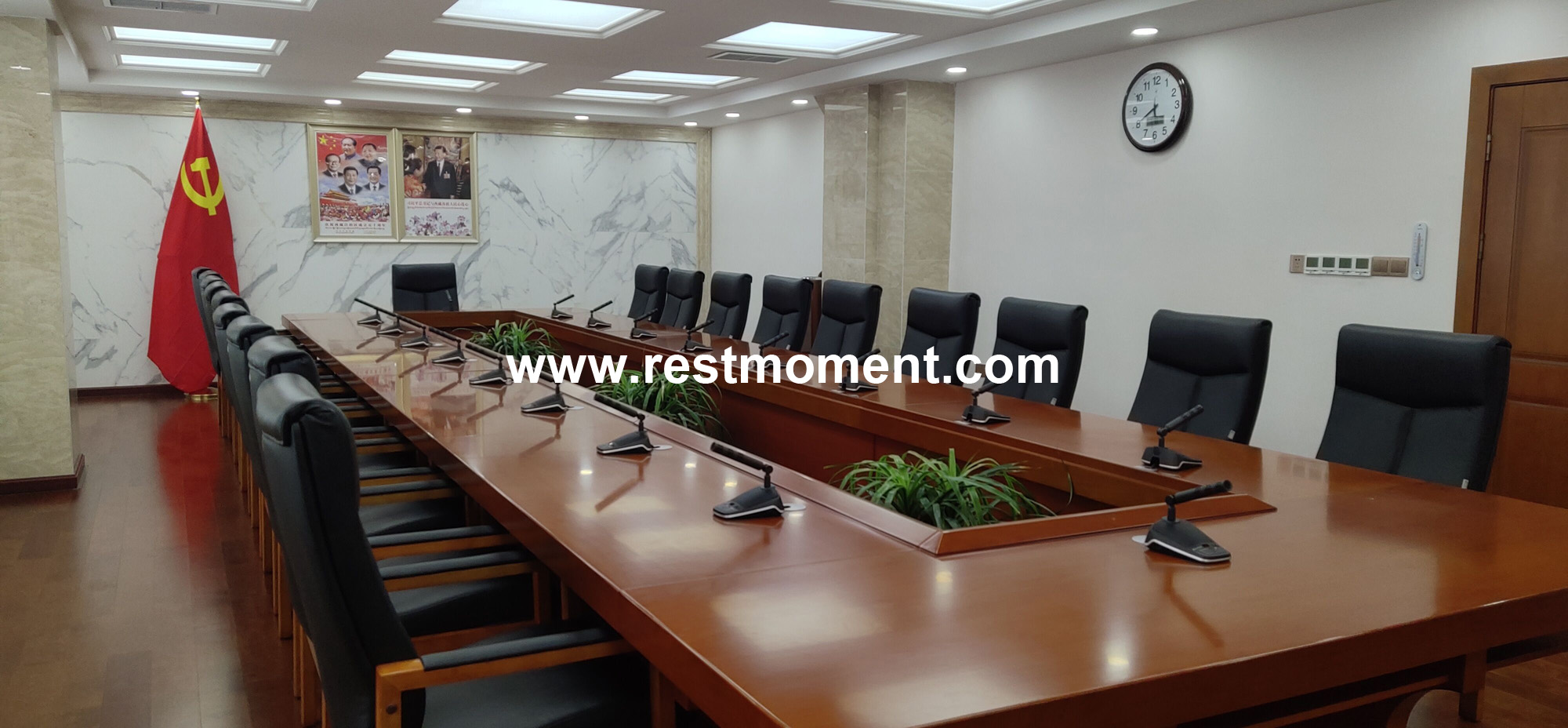 After comparing, the customer finally chose Restmoment RX-6640/02 conference unit and RX-V3.1 conference controller. With the development of information technology, the meetings are becoming more frequent, and the requirements are getting higher. The traditional meeting rooms cannot meet the requirements of users.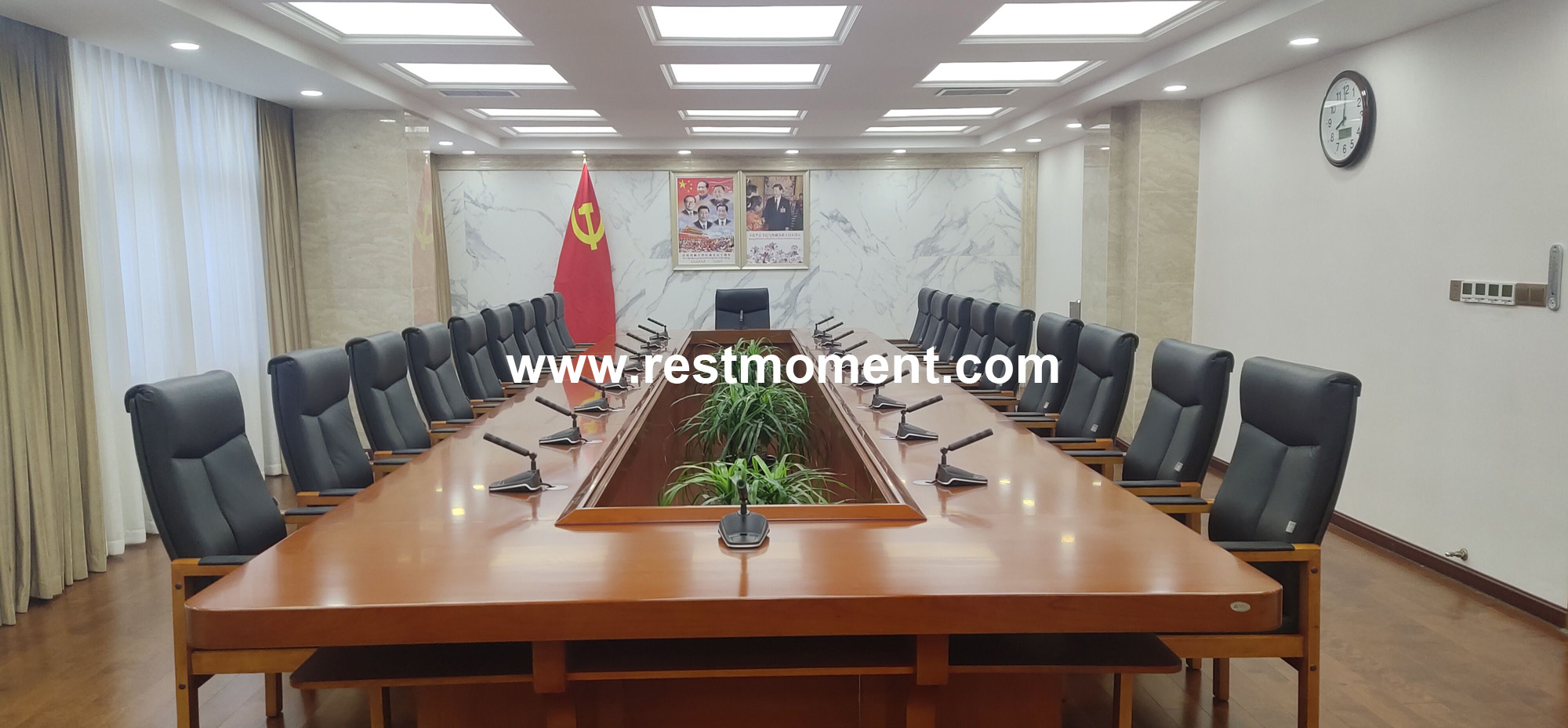 As an expert of digital conferences, Restmoment always provide customers with a set of conference room solution instead of a simple conference unit. Restmoment has more than 20 years history in the industry. All products are independently researched and developed, with independent core technology. The conference equipment has a good reputation in the industry . It has the excellent sound quality.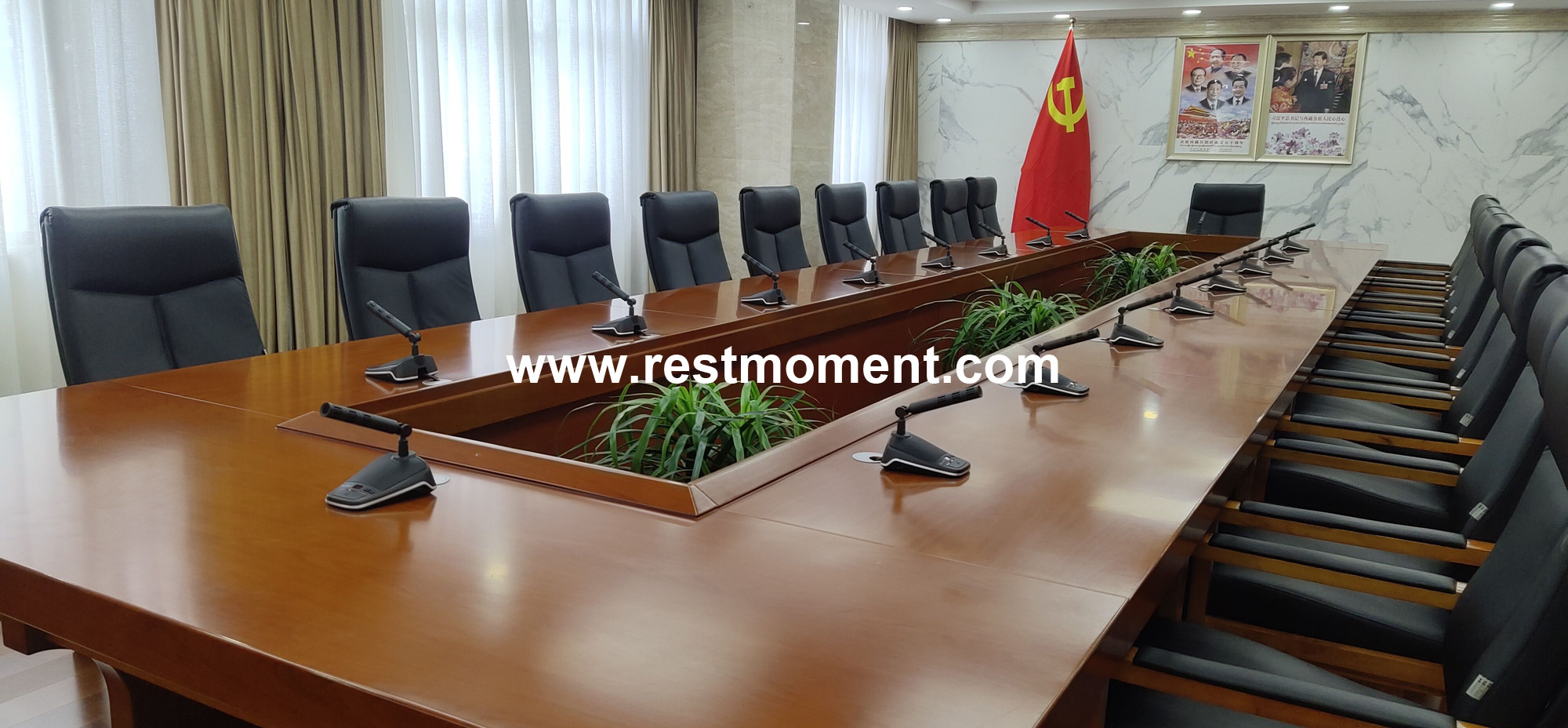 The RX-6640/02 tabletop conference microphone used in this project has discussion, simultaneous interpretation, and high-fidelity speakers. Original full digital conference technology, compliant to IEC60914 international standards; Full digital audio processing and transmission technology, point-to-point access; Long-distance transmission sound quality will not be attenuated. The distance between devices can reach 150 meters; 14 mm diameter gold-plated capacitive microphone core. The pickup distance can reach 100CM; Streamlined desktop design, stylish and refined.
The full digital high-end conference controller RX-V3.1 is the core component of Restmoment ADCS conference system. It is an important bridge to realize intercommunication with conference microphones and PC management software functional modules. And it can realize centralized control of speech discussion and automatic video tracking functions. It is the first choice for large and medium-sized meetings.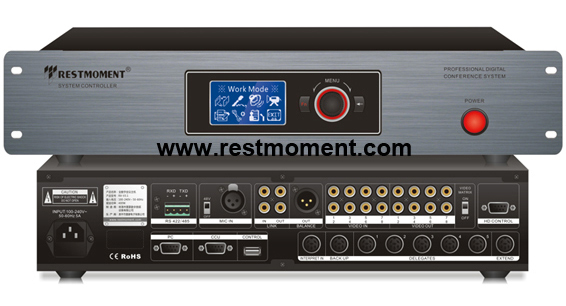 The conference room is more intelligent and effective after using Restmoment Conference System. Restmoment Conference System has always been the mainstream in the conference market. In the future, it will become the key point for the intelligent development of enterprises and governments.
---