The center of a public security bureau in Jiangsu Province
---
---
The center of a public security bureau in Jiangsu Province is responsible for the comprehensive police operations, commanding and dispatching the security tasks of various major activities. It is the emergency command center of the public security department, the network center, the information center and the dispatch center. With the continuous development of the big data and technology, local government departments hope to further improve office efficiency.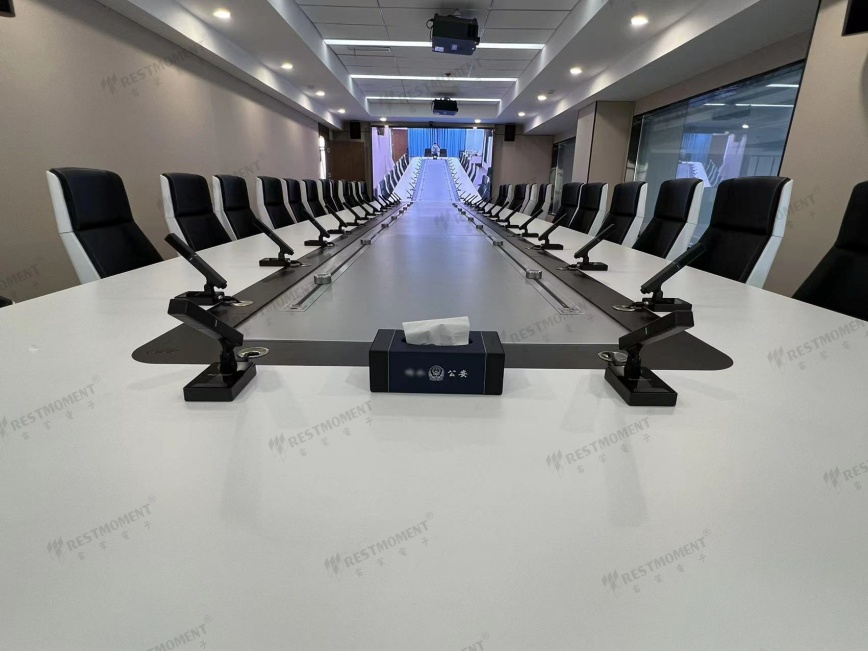 Based on the actual demand of the center of a public security bureau in Jiangsu Province, Restmoment takes the digital and intelligent technology to provide a new conference experience. According to different meeting environment, we designed many sets of overall solutions. Restmoment full digital intelligent meeting system RX-A2 series and RX-6640 series meet the requests of different fields of meeting.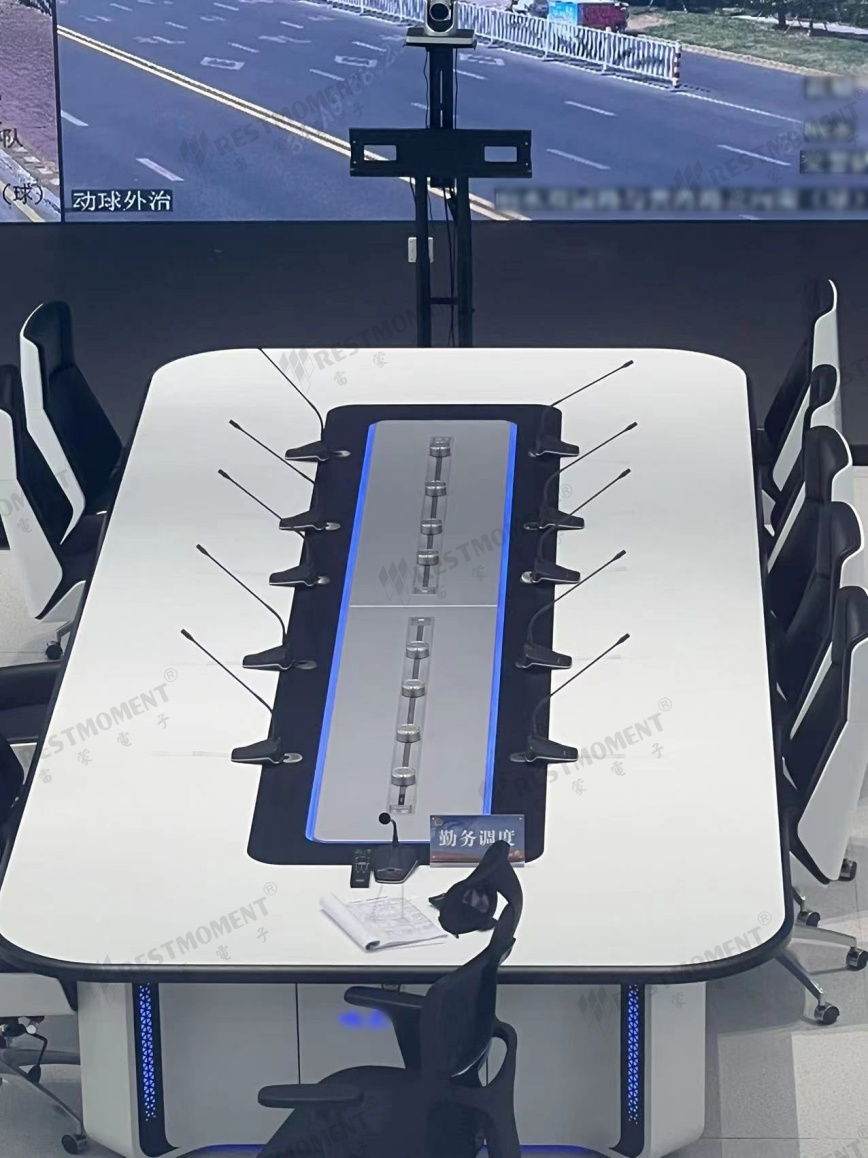 It used Restmoment full digital intelligent conference system RX-A2 series. The conference microphone adopts 14mm diameter gold-plated capacitive microphone core. The picking up distance can reach 130cm. And it has high fidelity sound quality, real restore clear voice; The dual backup function ensures smooth meetings without interruption. Full digital conference system RX-6640 series is developed for modern high-level conference discussion, simultaneous interpretation, high fidelity speaker and other functional conference system. It is suitable for all kinds of conference places.
The center of a public security bureau in Jiangsu Province installed Restmoment full digital intelligent conference equipment. It improves the efficiency of the conference. And it has been highly appreciated by users. Restmoment professional focus on digital conference, and we will continue to bring more quality products and services to all the clients.
---