The People's Procuratorate of Xixia District of Yinchuan City, as one of the four major urban procuratorates, has been increasingly demanding the quality of the conference in recent years. As a professional digital conference system solution provider in China, Restmoment has the high-efficiency and security conferences. This time, Restmoment digital high-end conference system and full digital wireless conference system are used. Not only did he perform well in conference attendance, discussion of topics, final voting, etc., but also provided multi-dimensional services such as video, audio recording and simultaneous interpretation, which was highly appreciated by the procuratorate.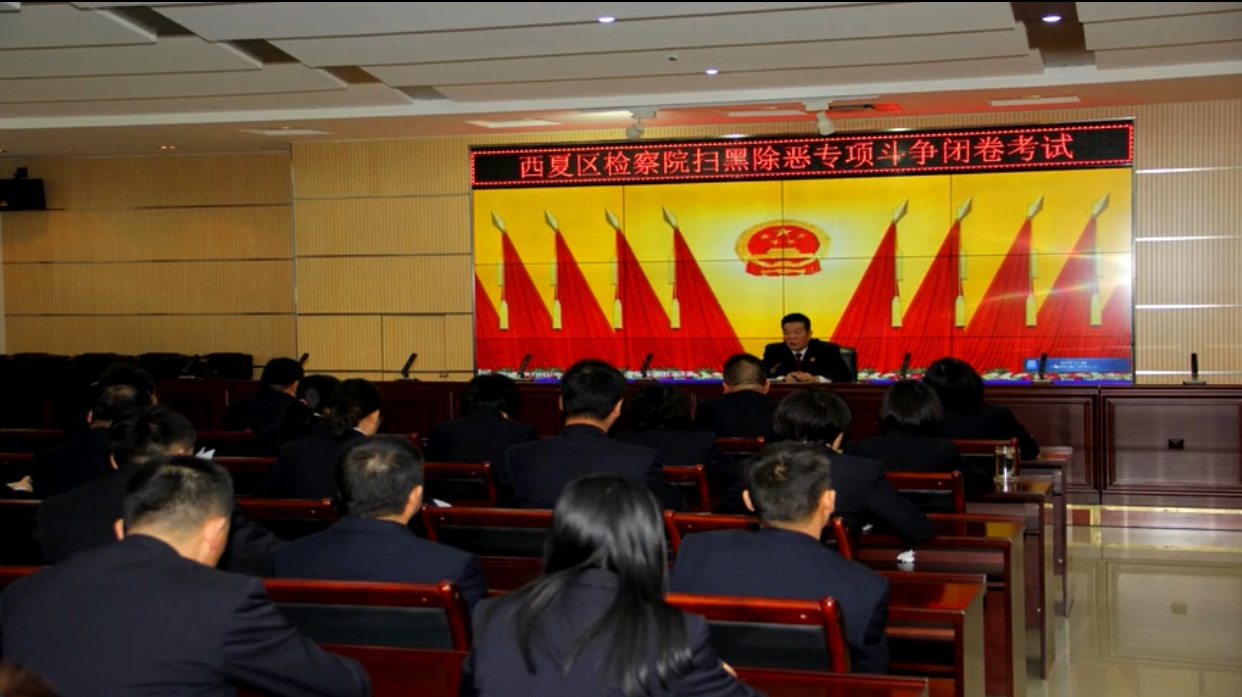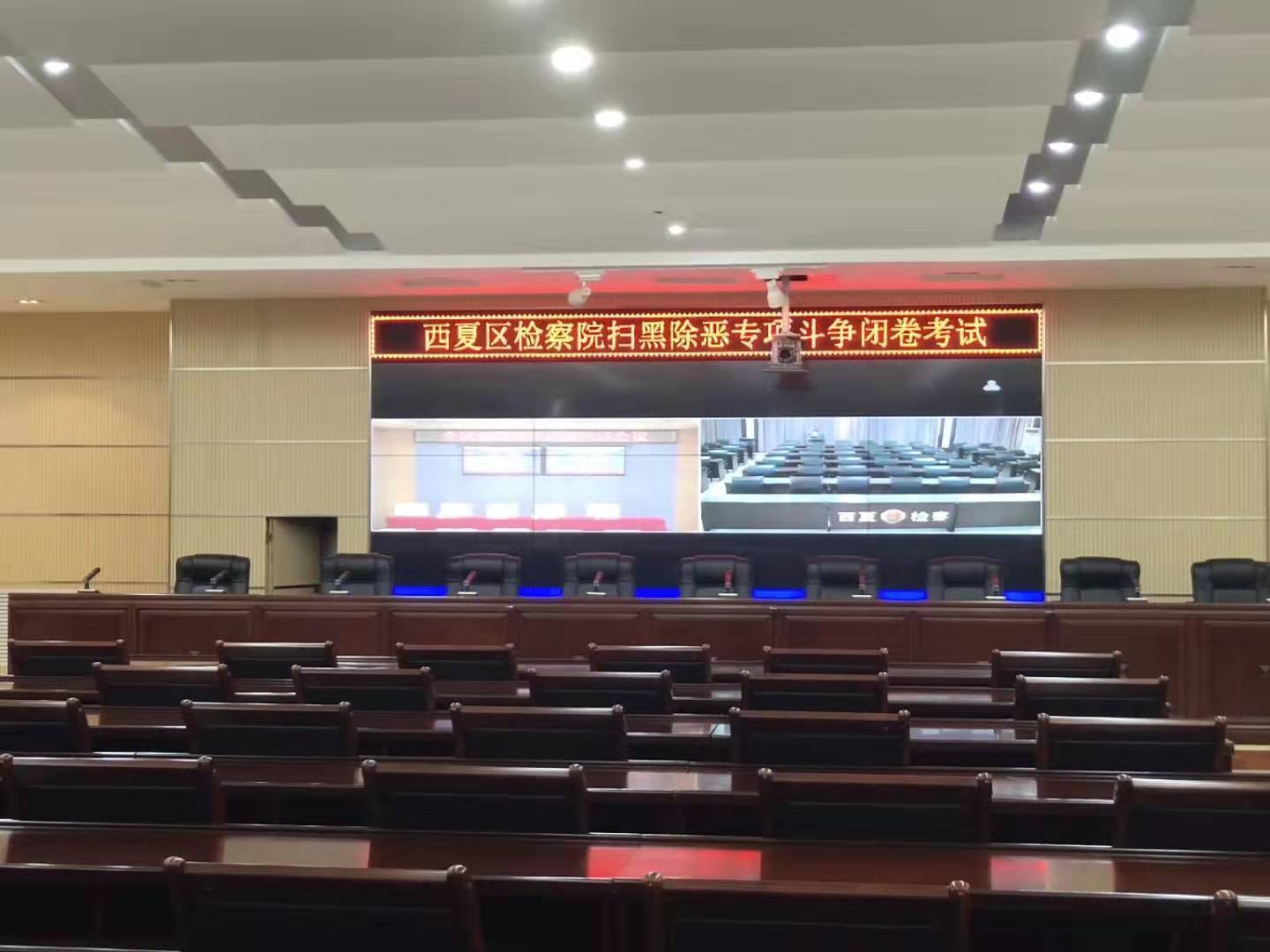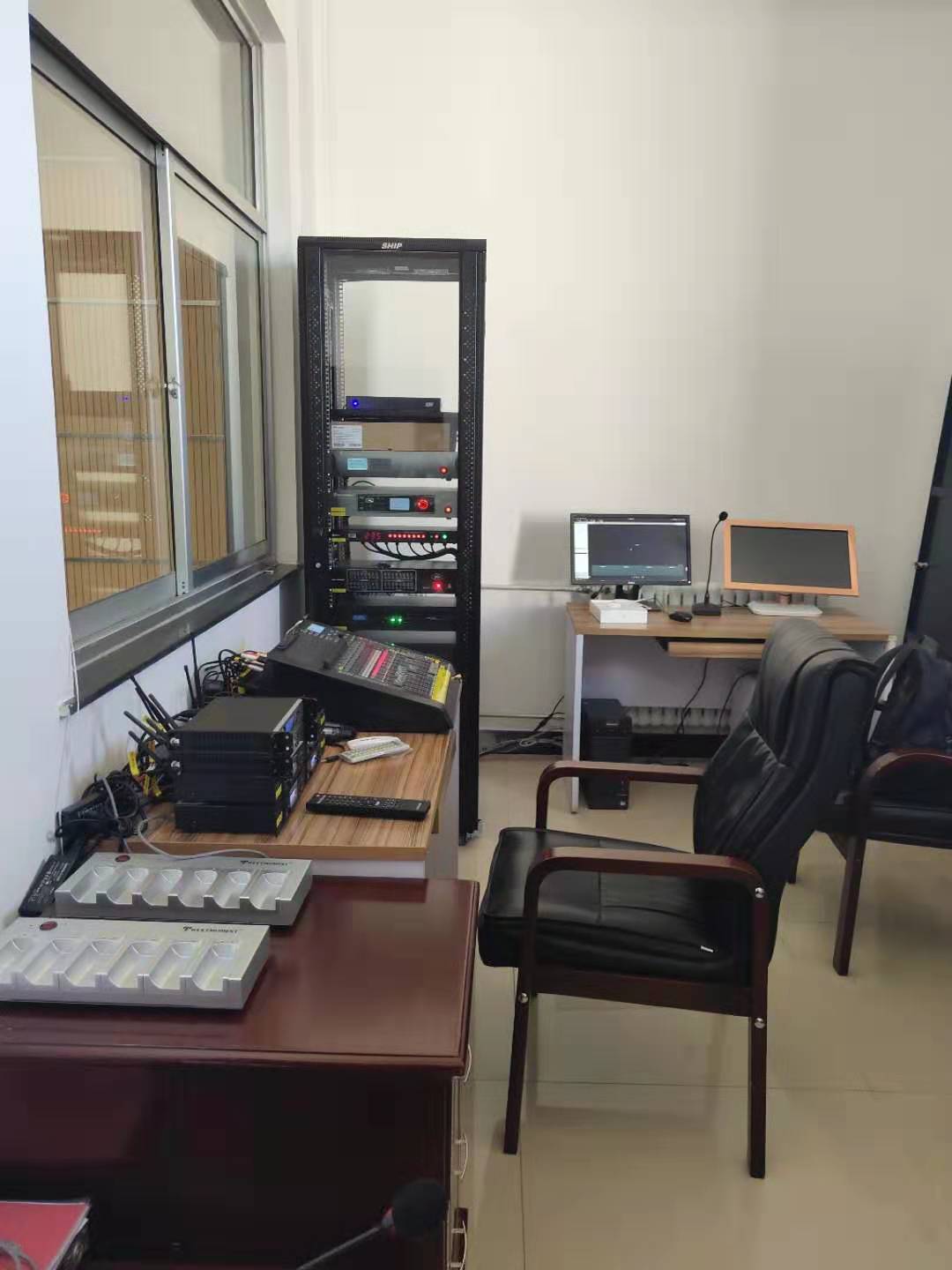 There are around 100 participants in the daily meeting of the People's Procuratorate of Xixia District of Yinchuan City. Due to the long discussion time of the meeting, the requirements is more for the intelligence and stability of the system.
After surveying, Restmoment determined the software and hardware installation process. And we finally recommended two conference systems - RX-V3.3 conference controller, RX-6830 High-end conference unit, RX-D08 high-end capacitive conference unit, with wireless conference system - RX-M2863/V wireless conference controller, RX-2861L wireless conference unit, RX-HE2863 RF transceiver .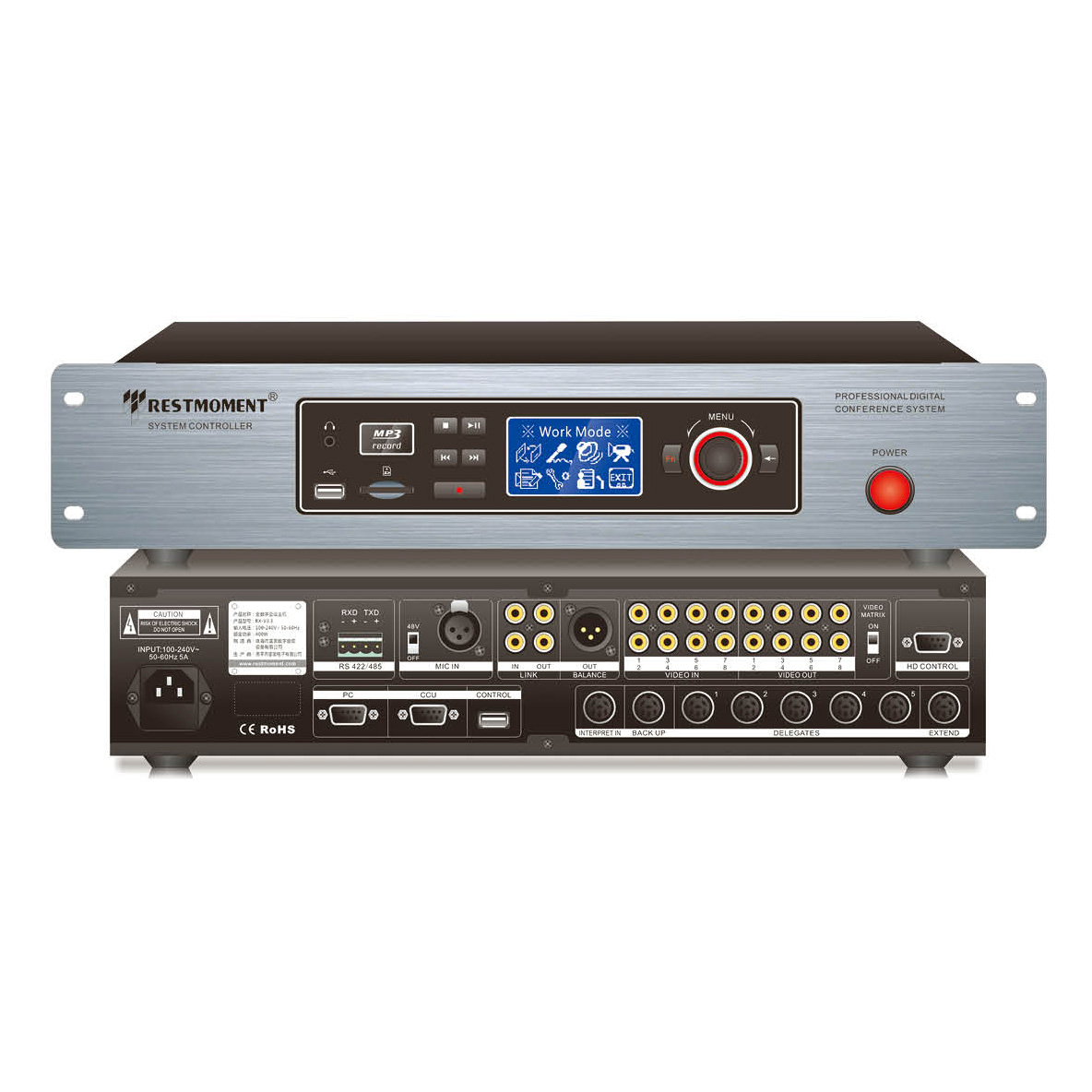 RX-V3.3
Firstly, full-digital high-end conference controller RX-V3.3, which has true digital conference technology and is the core component of the Restmoment ADCS conference system. It can realize discussion, video tracking, voting, simultaneous interpretation and recording functions. And it supports the dual-system hot backup function. When an event occurs in one conference controller, another controller ensures operation uninterruptly. It is very suitable for government agencies such as the procuratorate.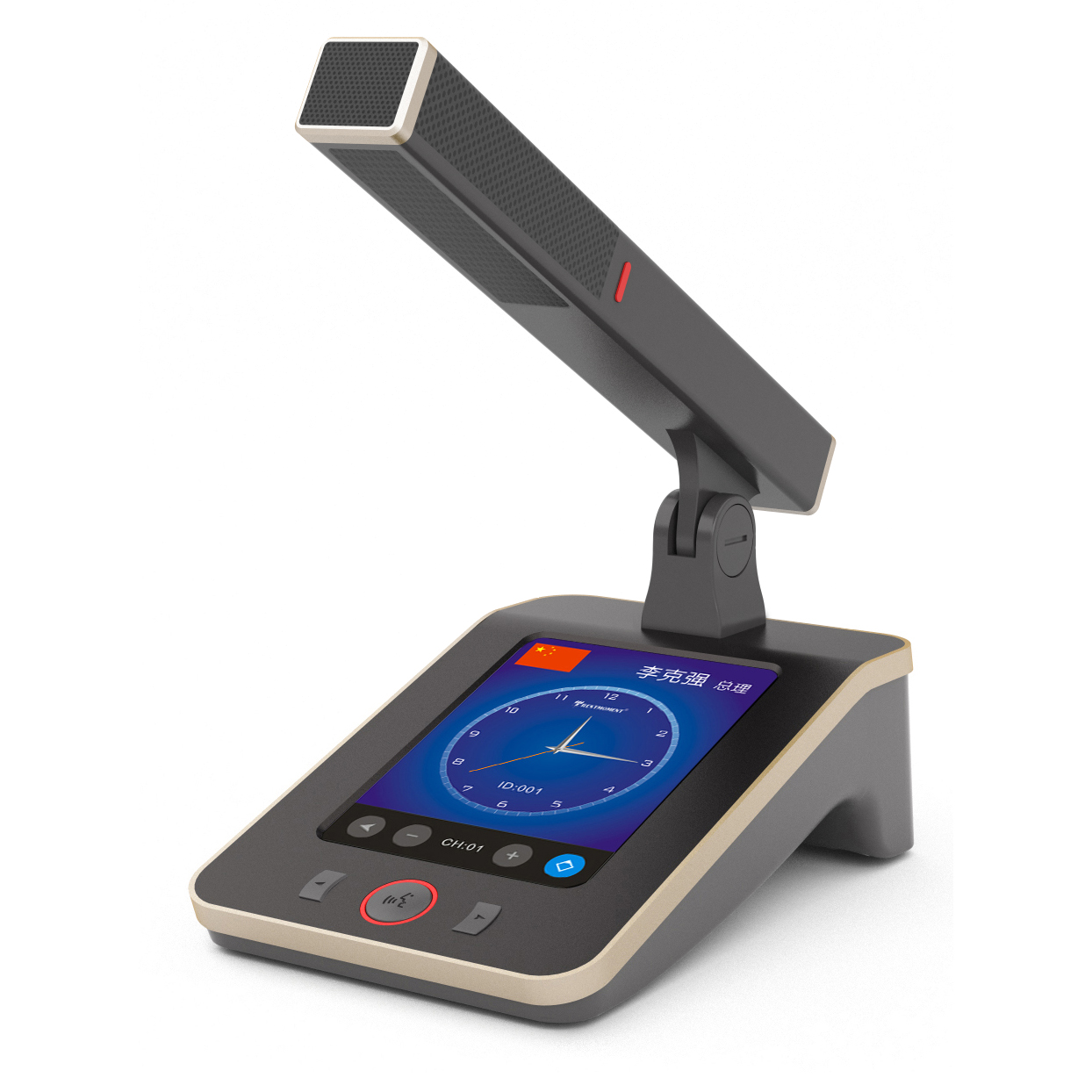 RX-6830/03
The RX-6830/03 high-end conference unit is the standard for RX-V3.3. It uses advanced full digital audio processing and transmission technology. As well, the farthest transmission distance can reach 150 meters, and the sound quality will not be attenuated. Through the 5-inch TFT 640(H)×480(V) capacitive touch screen on the panel, it can realize sign-in and voting functions. There are five microphone management modes.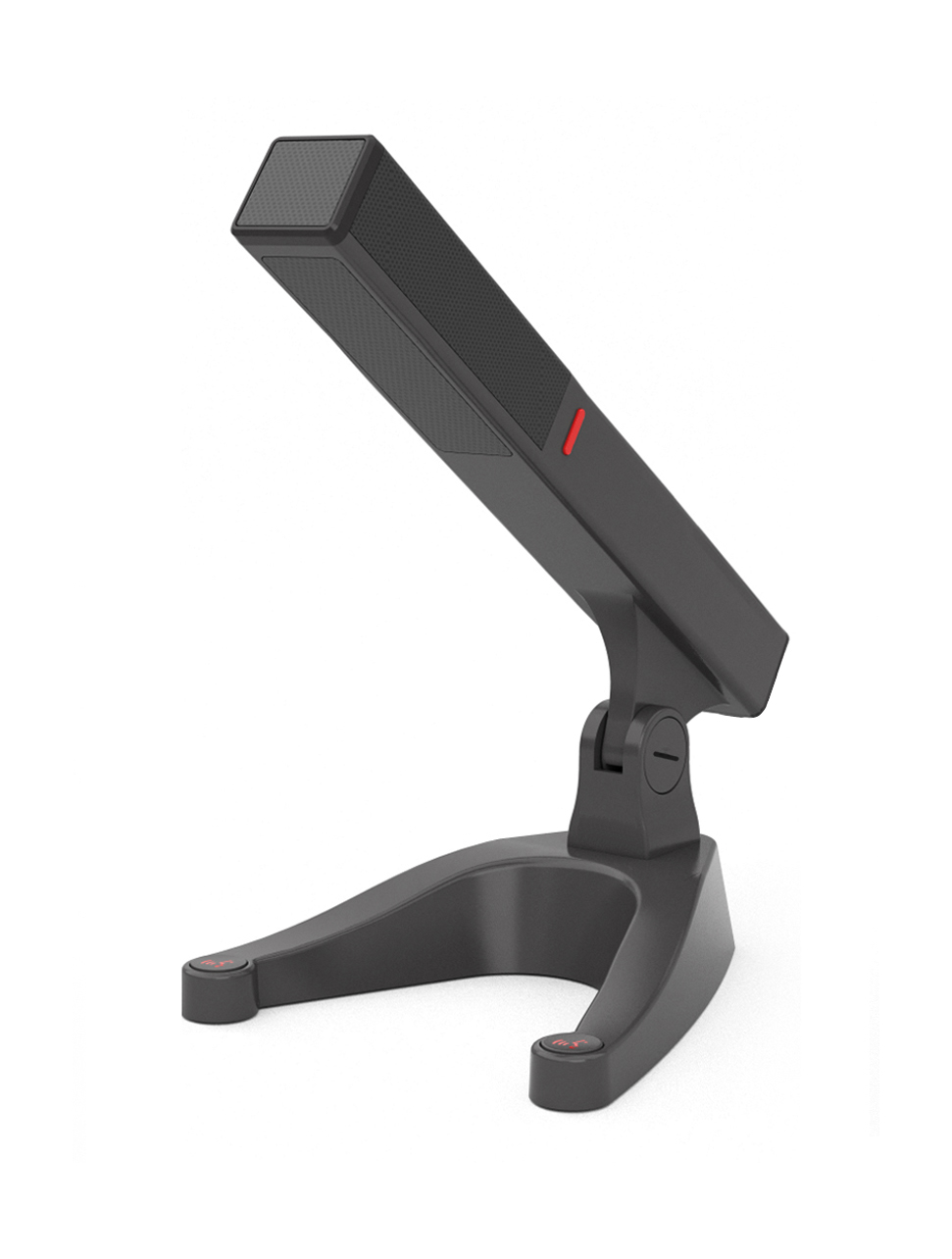 RX-D08
The new high-end capacitive conference unit RX-D08 is also favored by the procuratorate. It is made of zinc alloy v-shaped base. The microphone can be rotated up to 55 degrees and rotated 180 degrees to the left. It is very ergonomic and has high directivity. Also it has super anti-cell interference ability.
RX-M2863/VB
Full digital 2.4G wireless conference controller can centrally control all wireless conference units through the front panel five-dimensional navigation keyboard. It supports IC card sign-in, delegate identification, IC card key. And it can set display language, have new check-in, new vote , new voting, new response, new score, meeting results display functions.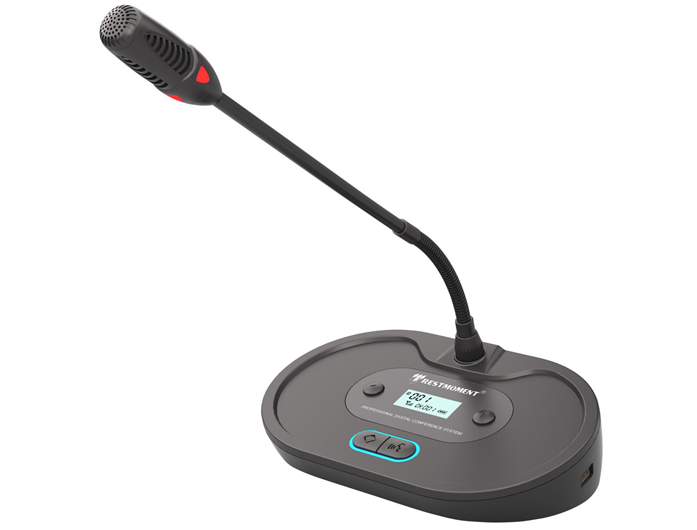 RX-2861L

RX-C2861 wireless conference unit is completely free from the cables. It is more convenient to install. It adopts advanced 2.4G wireless full digital radio frequency (PHSS) technology, which is more anti-interference and safe. It is very easy to use the buttons and the LCD display of the unit. Working with wireless controller: long press the key to turn on or off; Multi-function button can adjust the volume and frequency. When the participants speak, the indicator light will light up. And the earphone, USB interfaces are reserved for easy charging.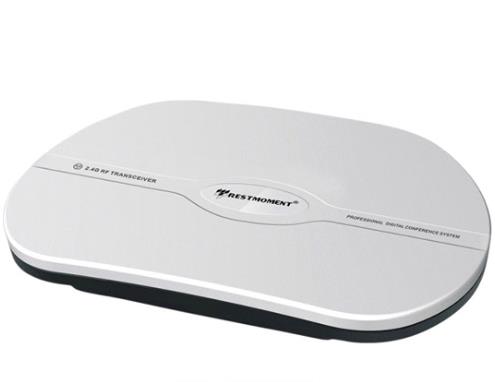 RX-HE2863

The full digital 2.4G wireless digital transceiver RX-HE2863 can 360° radiate wireless conference units. It adopts RS-485 communication protocol. Wireless signal receiving and transmitting range is 30 meters in diameter. It has wireless transmission and processing, video Tracking and voting features.
Because of the advanced digital conference technology, in the past few years, Restmoment has gained a high recognition in the international market. In the future, government and business scenes will pay more and more attention to efficiency and intelligence. Complex conference scenes will become more and more common, and Restmoment products will be needed.