Digital intelligence, low-carbon and high-efficiency - A closer look at the intelligent conference of Postal Bank of China Anhui Branch
---
---
Postal Bank of China Anhui Branch is located in urban of Anhui. And it has built the most extensive personal financial service network in the Anhui province. With the rapid development of science and technology, the business types of Postal Bank of China Anhui Branch are becoming more and more diverse. The meeting room need to be upgraded.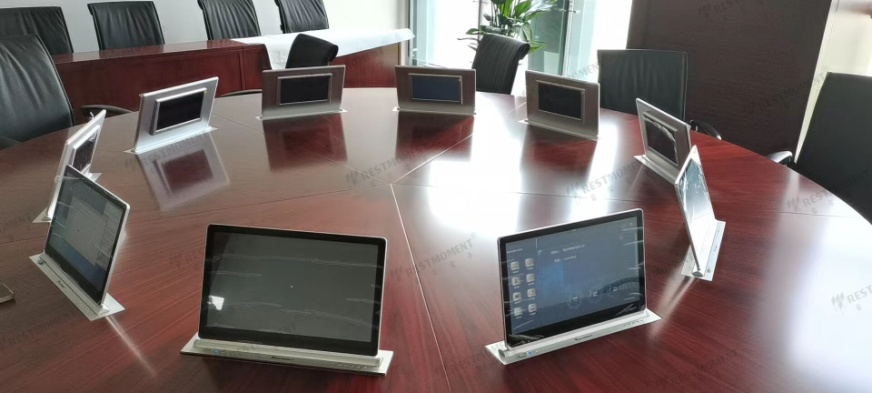 According to the requests of users and the actual situation, Restmoment designed a paperless conference system solution for Postal Bank of China Anhui Branch.At least, Restmoment has installed the conference room with the RX-D6102 dual-screen lift integrated terminal. It has a split design and integrated presentation: the ultra-thin screen, lifter, and system controller adopt the three-body separate design.It has strong anti-interference ability.Transportation, installation, commissioning and maintenance are convenient. The system is separated to ensure maximum utilization of resources.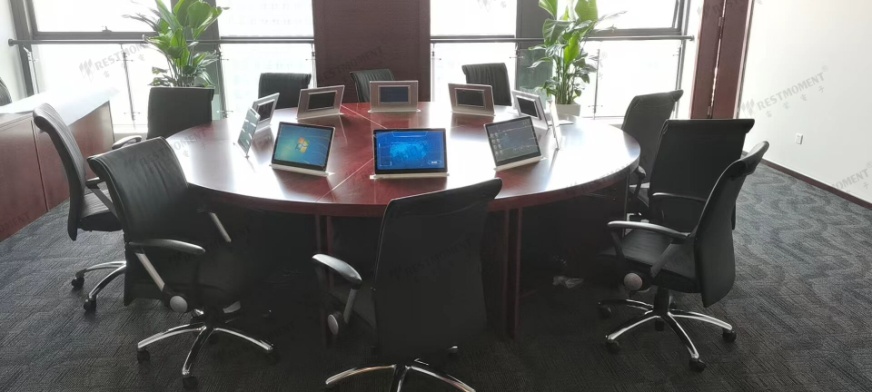 Paperless office is designed to protect forests. Paperless conference system can convert paper documents into electronic documents and save paper resources. It is not only the protection of the environment, but also a kind of social responsibility. The paperless conference system is centered on the LCD touch display terminal, which is integrated high-definition video and unified communication functions, intelligent multi-screen interactive sharing functions, intelligent conference room central control, audio and video collection and sound reinforcement systems. It provides a "people-oriented" intelligent Streamline meeting experience. It not only effectively improves meeting efficiency, but also saves paper, labor and time costs.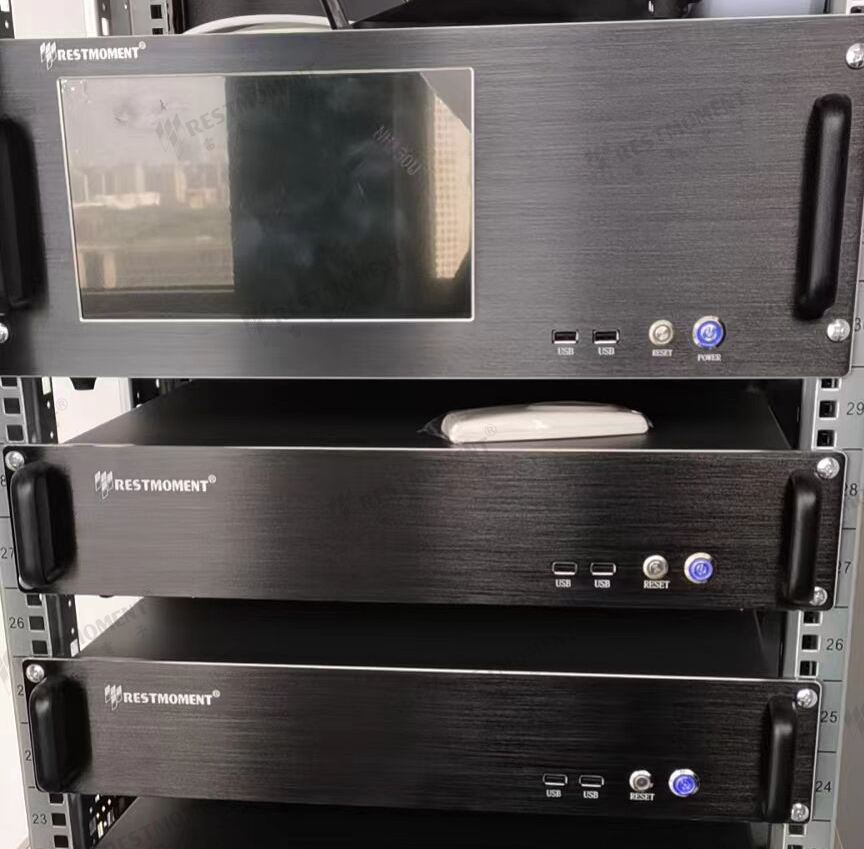 In the future, Restmoment will continue to explore the mystery of digital intelligent conferences.We professionally focus on digital conferences, so that more people can feel the convenience from digital intelligent conferences.
---