Guangdong intermediate people's court
---
---
The information centralized control center of a middle-level people's court in Guangdong Province is constructed as a high-efficiency intensive big data comprehensive service platform, using advanced big data processing technology, large-screen display technology, integrated audio processing technology, wireless communication technology, etc. The judicial data of the two-level courts in the city will be processed centrally. All kinds of audio and video will be managed in a unified manner. So that all the networked big data of the courts in the city will be concentrated in the modular data center, and will be presented by the big screen.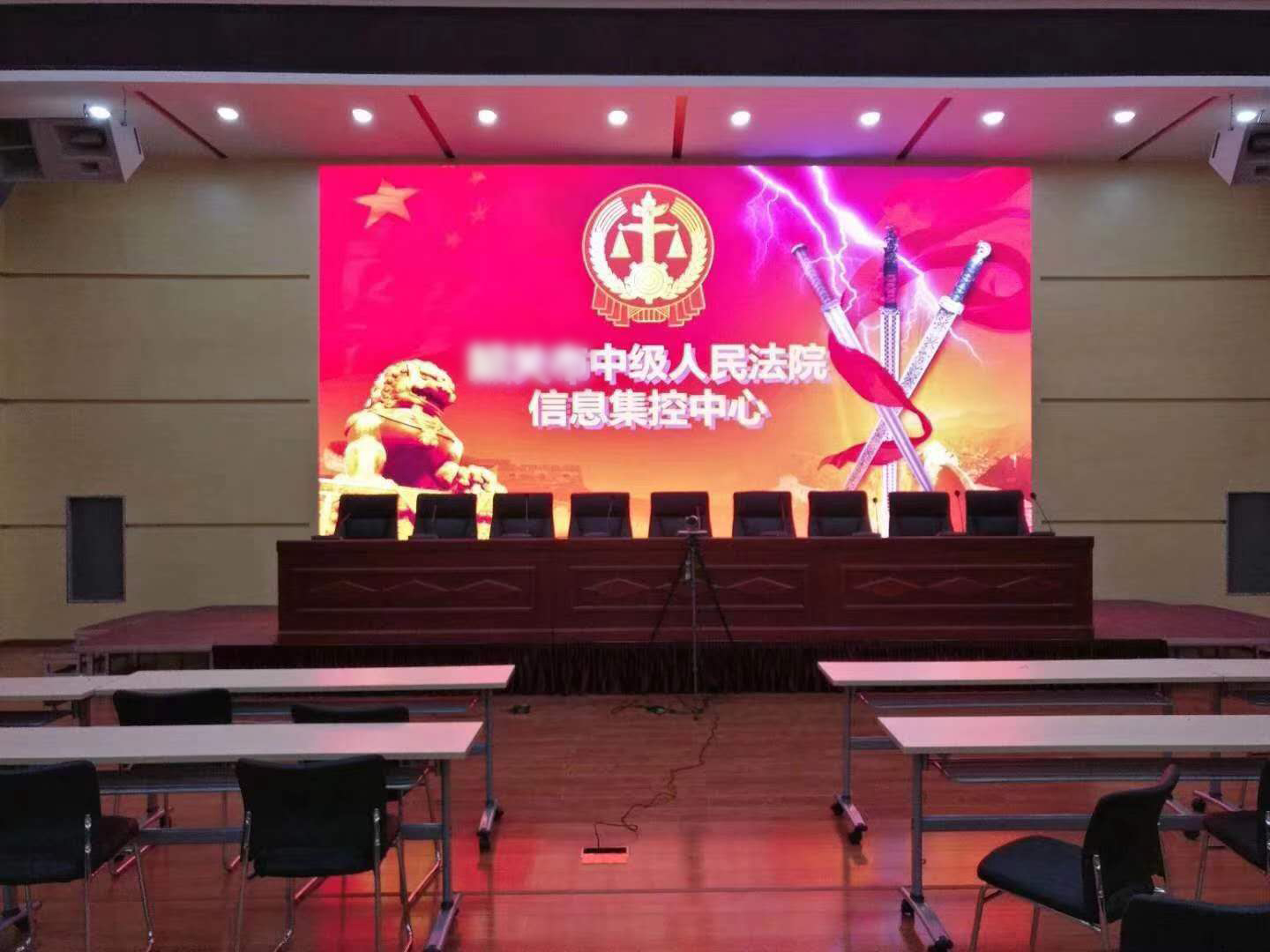 Project photo 1
In order to meet the requirements of the intermediate people's courts, the information control center usually needs to carry a large amount of work. So the built-in equipment must meet efficient discussion and simple operation functions. Also the project puts higher demands on sound quality and appearance. With years of project construction experience and excellent product quality, Restmoment has won the construction rights of this project. After surveys, Restmoment made a solution for it: the all-digital desktop conference unit RX-3500LBI, with all-digital multi-function conference controller RX-V2.2 full digital cable multi-function conference system.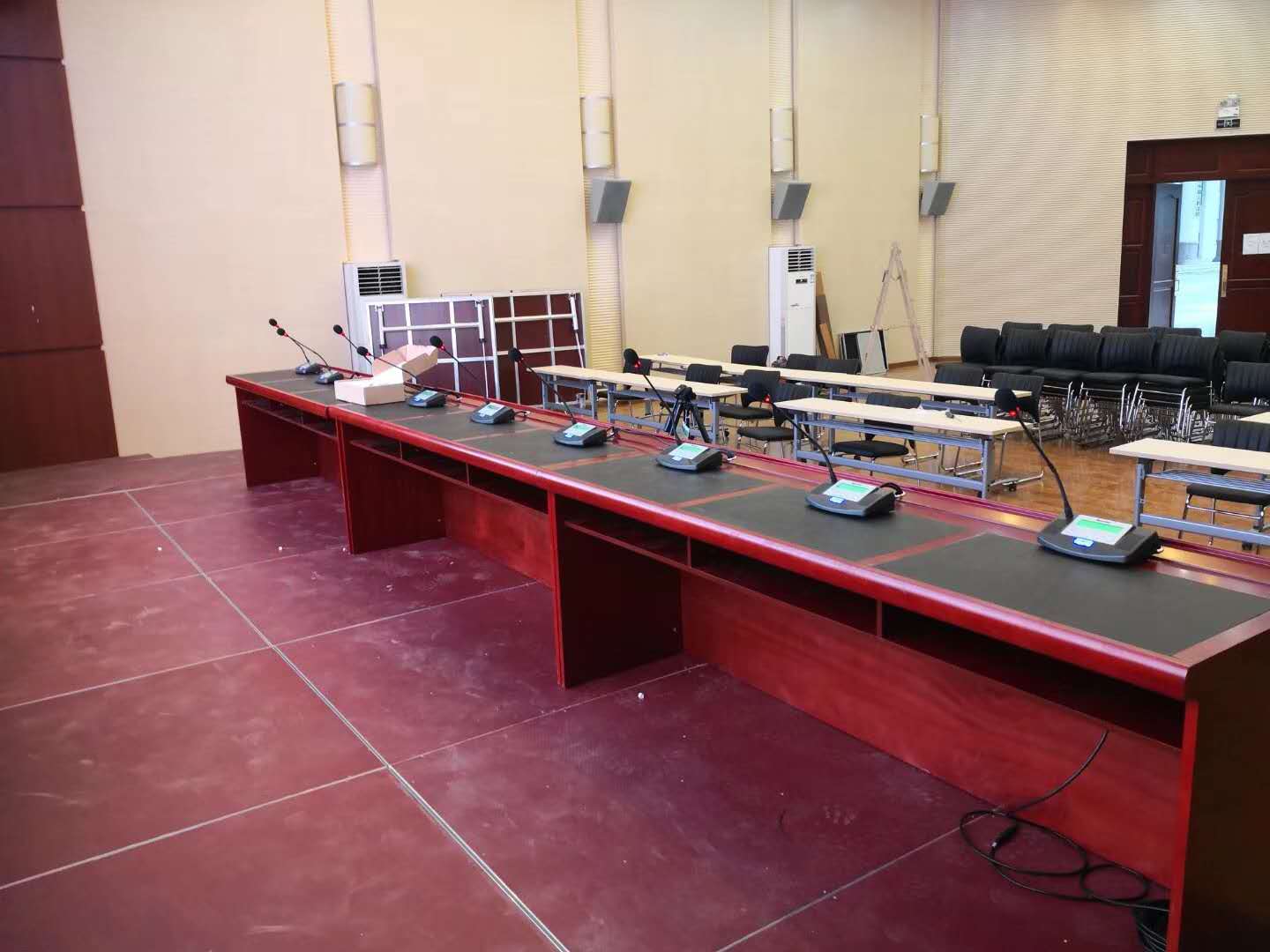 Project photo 2
This project adopts the all-digital multi-function conference controller RX-V2.2, which can centrally control all conference functions through the front panel five-dimensional navigation keyboard on the controller. Also it adopts high-speed RISC embedded digital processing hardware architecture to improve the system operation speed. At the same time, it can realize centralized control of speech discussion and automatic video tracking function. It is the first choice for large and medium-sized conferences. The RX-3500LBI conference unit is easy to operate and supports personalized display.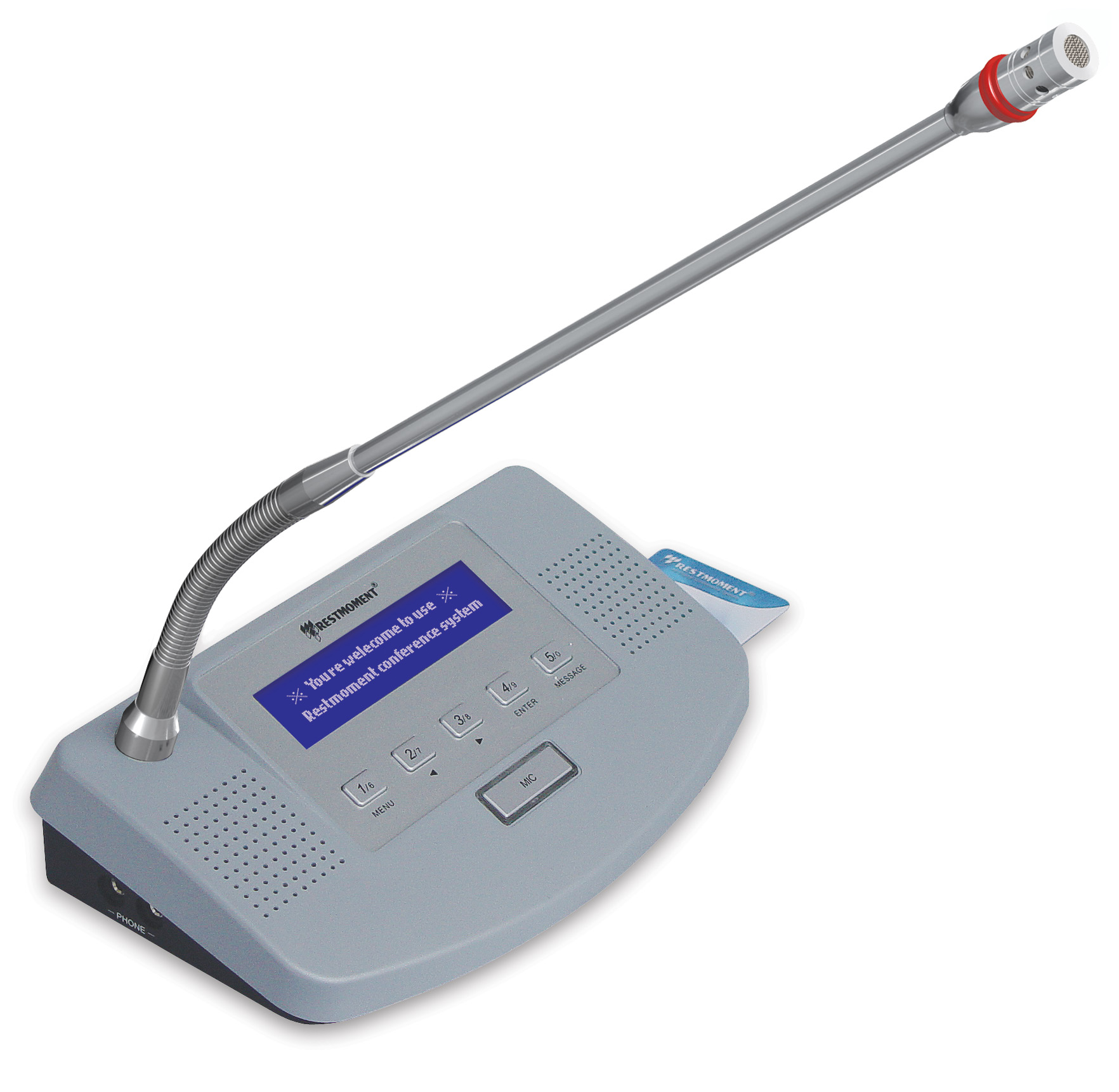 RX-3500LBI Conference unit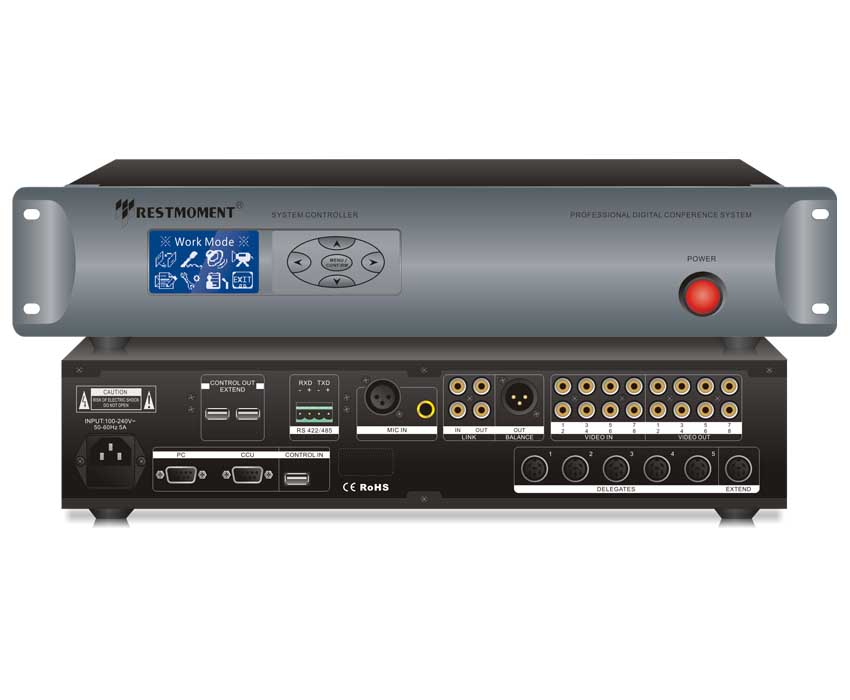 RX-V2.2 Conference controller
The application of the Restmoment all-digital conference system in the information center of the Intermediate People's Court has effectively improved the quality of the court's trial execution business. It is further improved the modernization and intelligent management of the court. It contributes to the construction of "smart courts".
---