Restmoment Conference System settled in People's Congress and CPPCC Chengdu, Sichuan Province
---
---
Chengdu, referred to as Rong, nicknamed Rongcheng or Jincheng, is the capital of Sichuan Province. It is the only sub-provincial city in the southwest, a megacity, an important national high-tech industrial base, a trade logistics center and an integrated transportation hub, and an important central city in the western region. In order to serve the people more effectively, the CPPCC in Chengdu hopes that the conference system will be simple, stable, easy to operate, efficient and confidential, and the Restmoment RX-2563 electronic voting system can meet all requirements.
Restmoment RX-2563 series electronic voting system is one of the functional modules of Restmoment ADCS conference system. Working with the multi-function conference host, delegates can easily complete the registration from the sign-in to the conference by simply pressing the voting button according to the conference agenda. The system's unique security features allow delegate buttons to reflect their true will to the fullest extent without fear of being peeped or recorded. It is especially suitable for important decision-making occasions such as people's congresses at various levels, government agencies, international conferences, public forums, and board of directors.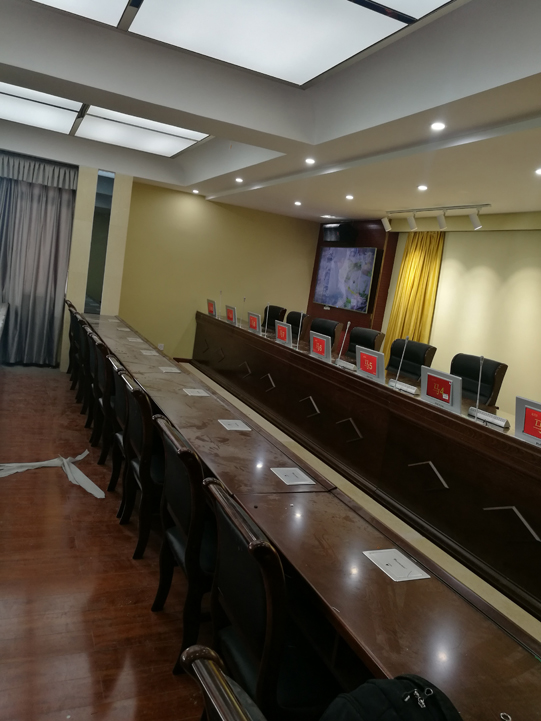 The RX-V3.2 all-digital high-end conference controller is the core component of the Restmoment ADCS conference system. It is an important bridge for intercommunication with the conference unit and PC management software function modules. It controls the panel through the front panel knob and cooperates with the 2.8-inch LCD display. It can realize centralized control of speech discussion, automatic video tracking, voting, and conference recording functions. It is the first choice for many types of conferences.
Restmoment electronic conference system is perfectly suited to the conference room. Restmoment's professional technology, quality products and good service have been strongly supported by customers.
Restmoment's business covers many countries and regions around the world, and has rich experience and success stories in the fields of military police, public security law, civil air defense, public safety, education, intelligent buildings, and smart cities. Over the years, Restmoments' self-developed conference system has been selected into major projects in China and abroad, and has been successfully applied to classified projects in theaters, military regions, military units, armed police, and civil air defense. It has been widely used in domestic and international conferences such as the World Internet Conference, lSO Conference, Digital China Construction Summit, G7 Summit, ASEAN Summit, ECO Summit, etc. Restmoment provides the NPC voting system, paperless conference system, electronic table conference system, international simultaneous interpretation system and so on.
---