A business office in Zhejiang Province
---
---
As an important part of the provincial government, a business department in Zhejiang Province is mainly responsible for implementing the laws, regulations, rules, principles and policies of the state and the province on domestic and foreign trade, foreign investment, foreign investment and economic cooperation. It draft local regulations and drafts regulations, organize implementation after review and approval, and improves commercial operation mechanisms. In order to meet the needs of high-density conferences, improve conference efficiency, and actively respond to national environmental protection policies, a business office in Zhejiang Province needs to build a full-digital high-end conference system that will discuss, sign in, and speak at conferences, and ensure high-definition sound reinforcement for on-site conferences.
After conducting on the project site, Restmoment's Engineer designed a solution for the sound environment of the project site and the actual needs of customers: 5-inch touch screen high-end conference unit RX-6830, with high-end conference host RX- V3.1's all-digital high-end conference system.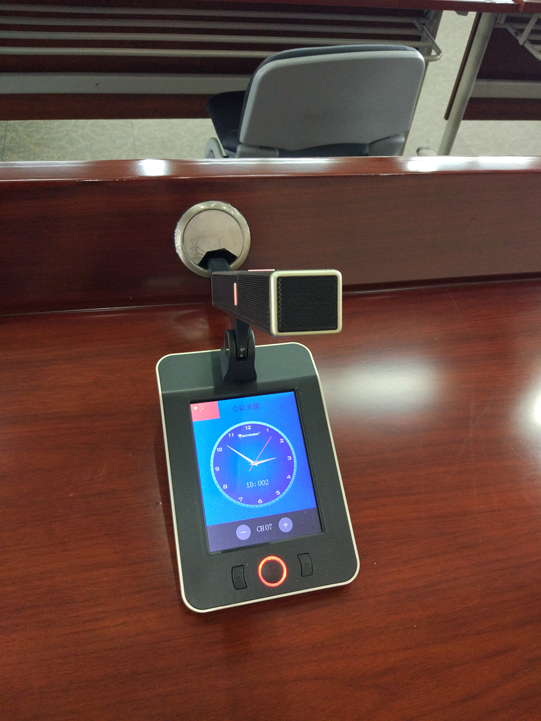 Project photo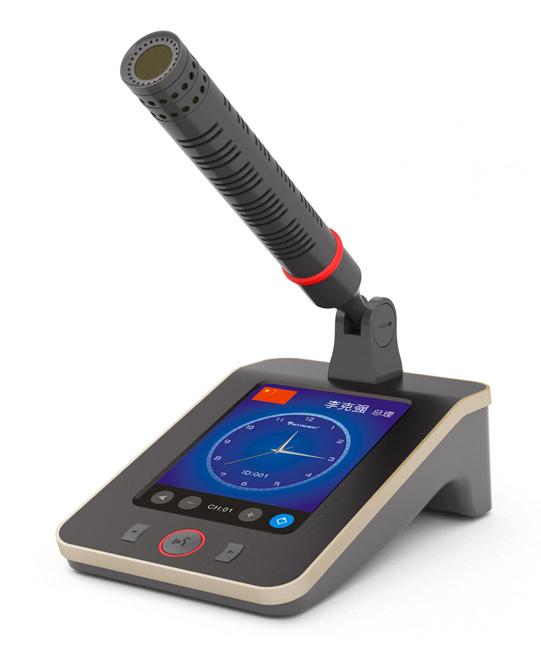 RX-6830/02Conference unit(round microphone pole)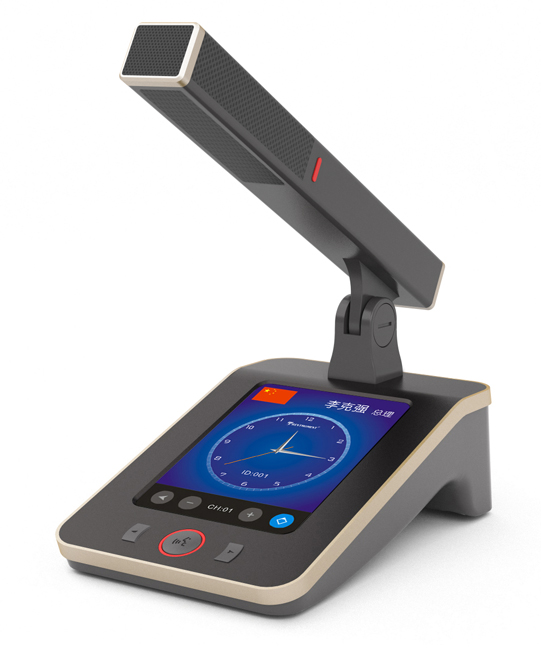 RX-6830/03Conference unit(Square microphone unit)
This business hall in Zhejiang Province adopted Restmoment all-digital high-end conference controller RX-V3.1, which is an important bridge for intercommunication with the conference unit and PC management software function module. It can realize the discussion of speech and automatic video tracking. It is the preferred product for large and medium-sized conferences. The sound reinforcement system is excellent in vocal reduction. The RX-6830 conference unit has a 5-inch touch screen display table card, which is convenient for operation and supports personalized display. It can display the names and photos of participants at the same time. The high-fidelity sound quality meets the high-frequency requirements of the conference room.
The all-digital high-end conference system is highly confidential and easy to operate. In addition to reducing conference costs, improving conference quality, saving time and labor costs, it can also increase the interactive experience of participants. From the technical link, it is possible to ensure that the participants can communicate smoothly and truly express their wishes without any interference, and make a more objective and fair evaluation. This is a small step in China's informatization construction and a big step in the process of building democracy and the rule of law.
As one of the earliest manufacturers of R&D conference systems in China, Restmoment has been focusing on the conference system field for many years. It has cooperated with many large foreign companies to master the most advanced digital conference core technology in the world. It is truly manufactured in China. made in China. This successful case of a business hall in Zhejiang Province once again proved that it has a strong team, strict quality control and excellent customer service system. There is no best, only better, let us look forward to Restmoment's next "work".
---