Tongren Bijiang New Area Government application Restmoment conference system
---
---
Bijiang New District is the "economic strong county" of politics, economy, culture, information center and province listed in Tongren City, Guizhou Province. It is also one of the 6 key cities in poverty alleviation planning in Wuling Mountain. Bijiang New District is the political, economic and cultural center and transportation hub of Tongren, a prefecture-level prefecture in Guizhou Province. Its offices are even more important. In order to better serve the people, the Bijiang New District Government decided to hold a large-scale conference in the 8th floor of the building's political commissar conference room, the 9th floor government executive conference room and the district government video conference room, Conference room, 11th floor conference room and video conference room, 12th Floor, NPC Standing Committee meeting room and the NPC Standing Committee meeting room, 13th Floor, Tongren City, Guizhou Province, Bijiang New District, CPPCC Chairman conference room and CPPCC Standing Committee of medium-sized meeting rooms are equipped with Restmoment conference system.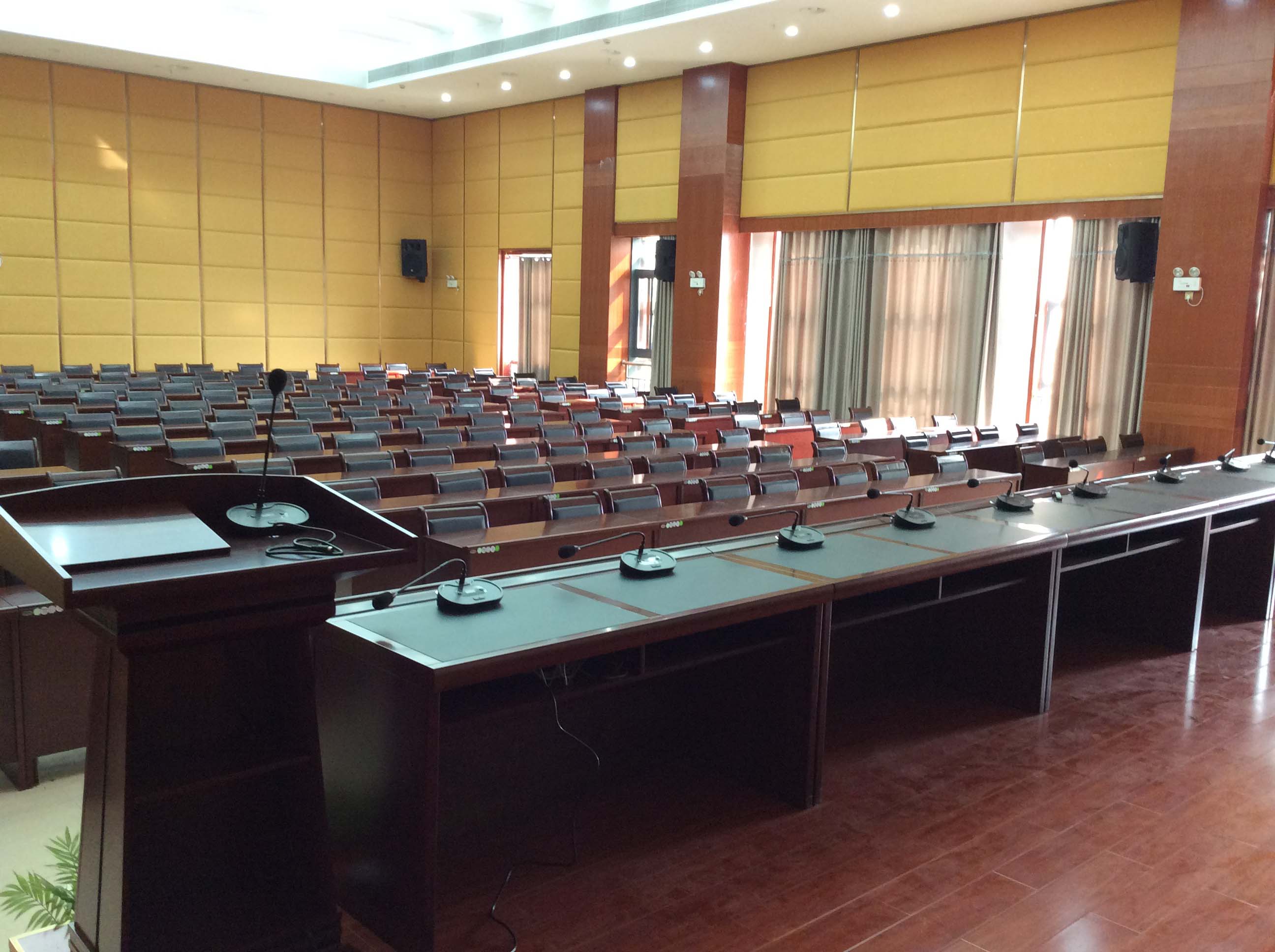 8th floor, large conference room

10th Floor Commission for Discipline Inspection Conference Room
Restmoment digital desktop conference system, using Restmoment original, with independent intellectual property rights of ADCS digital audio transmission technology, the revolutionary all-digital technology and integrated network technology will be fully introduced into the conference system, the advanced digital technology, Network technology and audio technology fully integrated in the industry take the lead in providing a complete and efficient modern conference system comprehensive solution. At the same time, the use of programmable central control system so that the device for centralized control, to achieve a key to start the conference function. Each time you start the ADCS conference system, it will automatically detect the line connection, the number of devices, audio data and so on, and display it on the LCD screen of the host computer, so as to automatically detect and monitor the system operation at a glance; adopt "Hand in Hand" Connection technology, easy wiring, easy connection, so that the system has higher reliability; Built-in automatic communication termination function, to prevent some of the cable system is unplugged and lead to the collapse of the entire system; The system has automatic repair function, full support for line "Hot swap" function; if the PC fails, the conference control host automatically returns to the independent control state, to achieve the basic conference management control, to ensure the smooth progress of the meeting.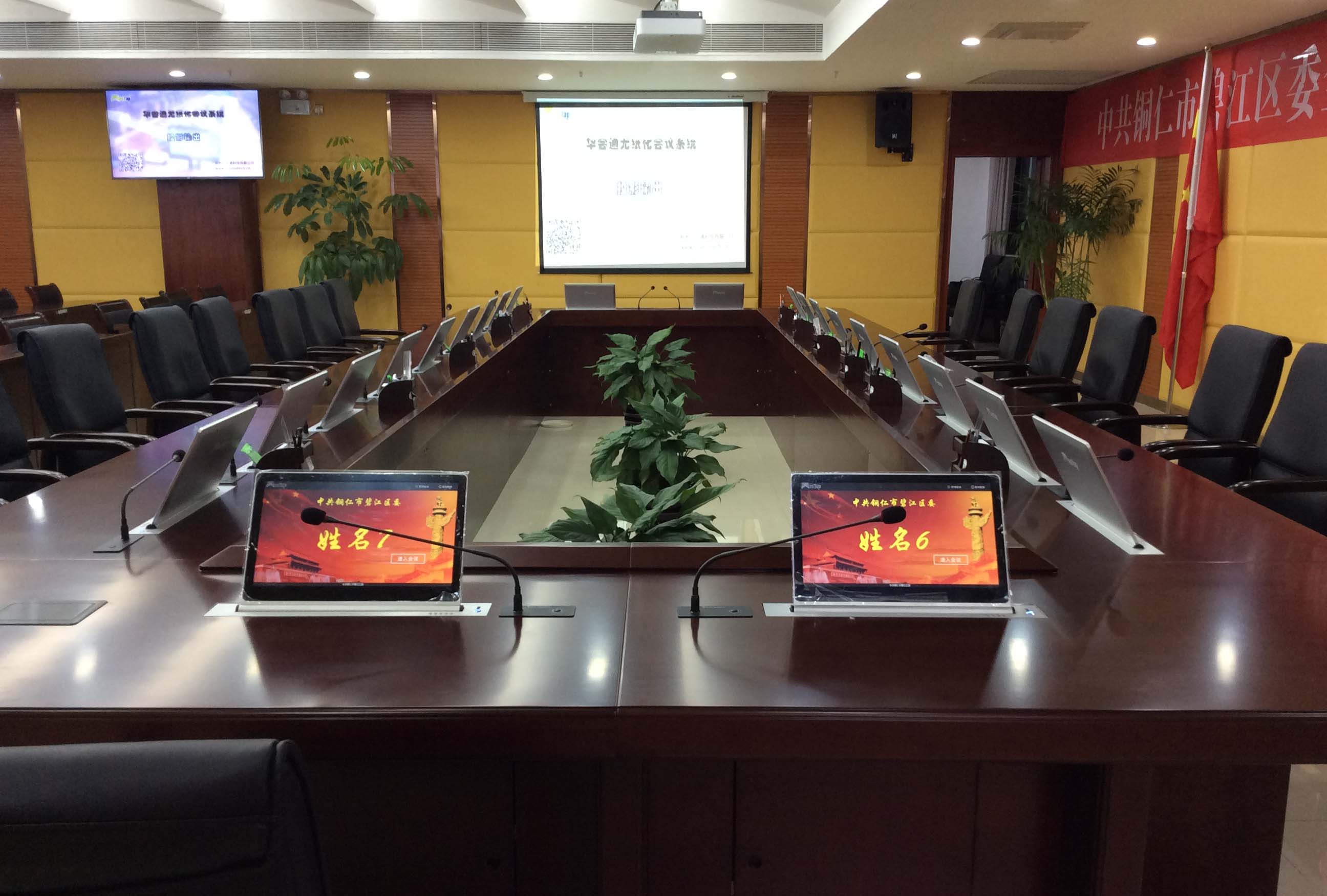 11 floor district meeting room

13th Floor, Tongren City, Guizhou Province, Bijiang New District CPPCC chairman meeting room
Restmoment all digital RX-3100 series economic conference system with easy to operate, cost-effective embedded conferencing unit. Built-in anti-static processing, sampling frequency of 48K, uninterrupted audio function, transmission distance up to 100 meters, free from external sources of interference, with strong anti-cell phone interference ability, with meeting management software can realize more value-added features to make the operation more Simple, more efficient, more humane, true all digital conference technology.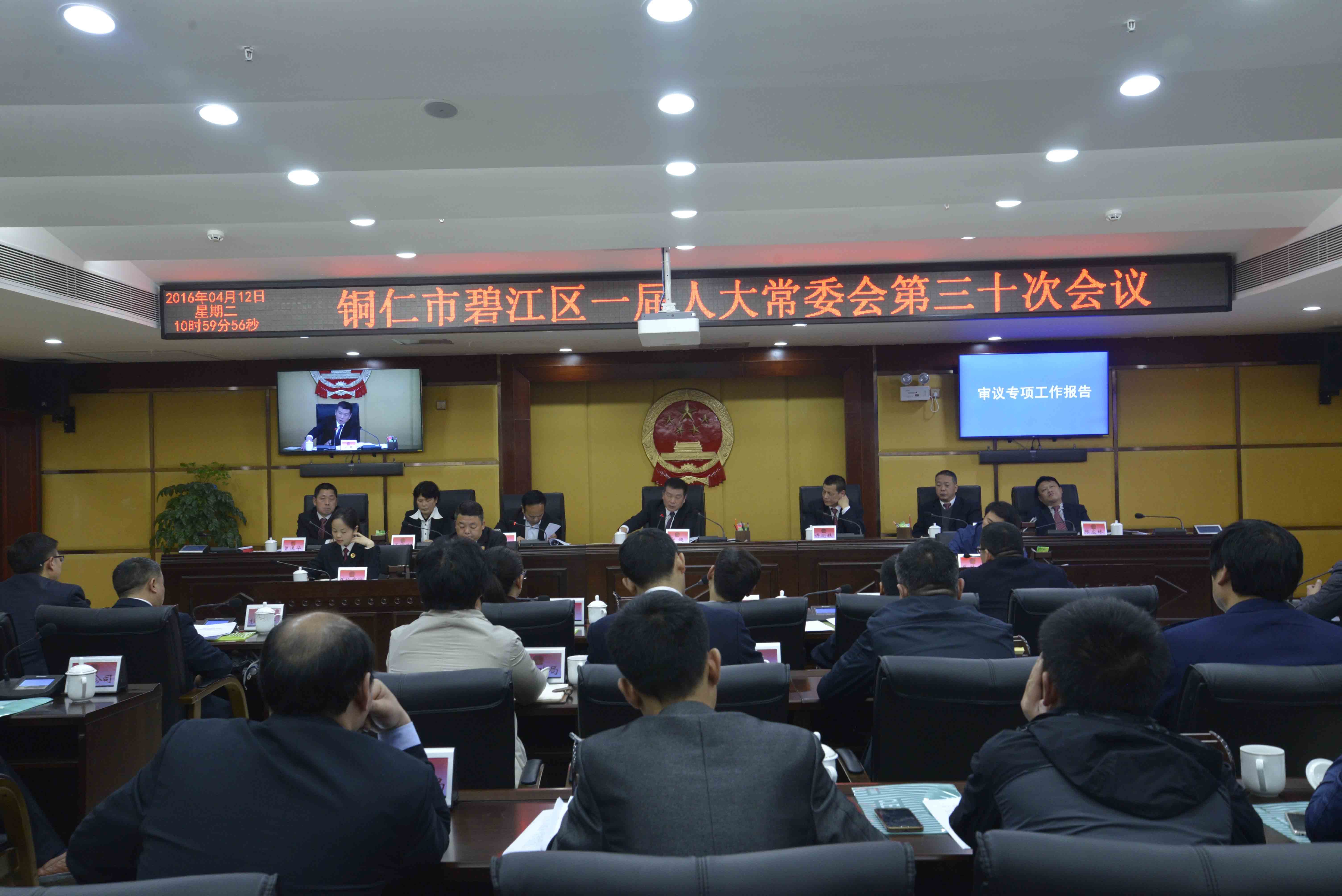 12th floor NPC Standing Committee room

13th CPPCC Standing Committee Medium-sized conference room
Restmoment RX-3600 Touch Multifunctional Desktop Conference System is a functional conference unit developed for discussion, check-in and voting for the modern high-level conference. The streamlined design, fashion and sophistication demonstrate noble and solemn temperament. The world's original 4.8-inch large touch screen, digital touch screen, precise positioning, rapid control, horizontal tilt 20 °, built-in IC card reader, support for IC card sign, on behalf of identification, IC card keys and set the display language And other functions, built-in high-fidelity speakers, mute or mute when the microphone is turned on or inserted into the earphone, effectively suppressing howls, meeting the needs of the conference.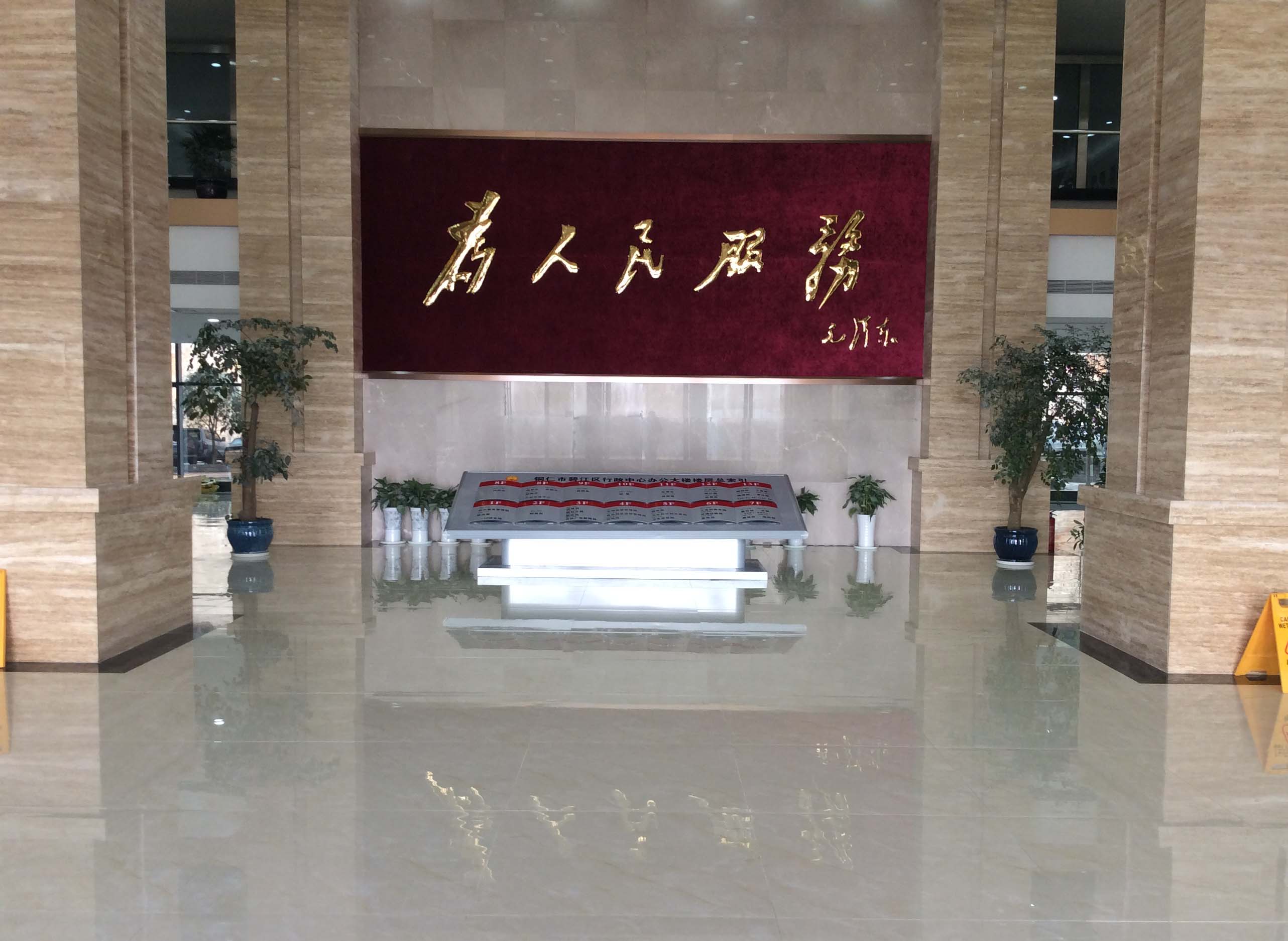 Thank Bijiang New District government recognition of Restmoment conference system, which is a recognitiont and trust, Restmoment will continue to innovate and develop.
---