Shaoyang City State Revenue Department equipment Restmoment conference system
---
---
Shaoyang City State Revenue Agency was established in September 1994, 21 years, Shaoyang state tax accumulated for the country more than 17 billion yuan. Among them, in 2006 the city's tax revenue for the first time exceeded 1 billion mark, storage 2.561 billion yuan in 2011, the tax revenue continued rapid growth. Shaoyang City State Revenue Agency using Restmoment RX-6640 series of conference systems and RX-8000 series of programmable central control systems and other equipment.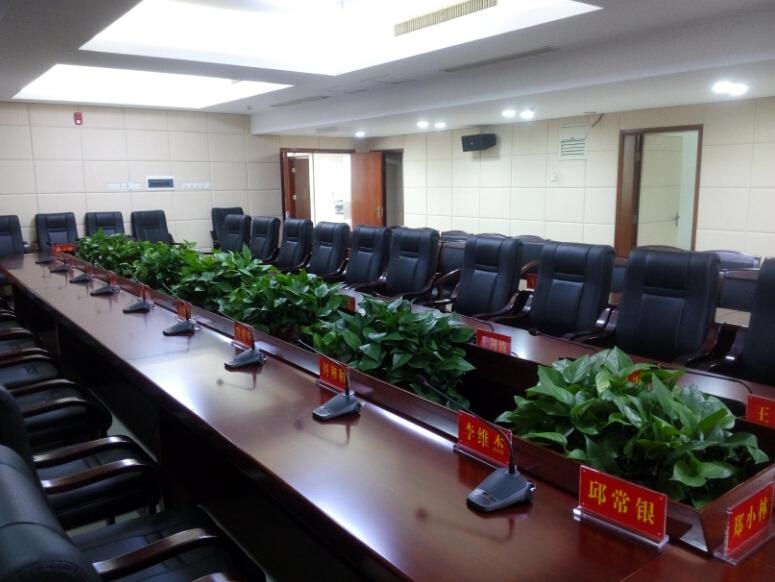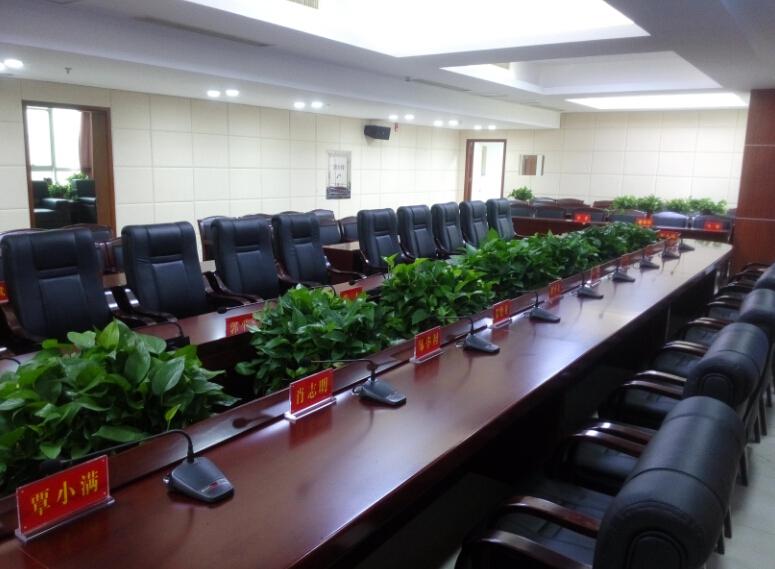 RX-6640 series function advantages:
v Unique pull-wheel operation, all the conferencing functions can be centrally controlled by the knob control panel, more accurate and more efficient
v The true meaning of all digital conference technology, control and transmission are used digital signals, the system uses a professional 6-core connection, long-distance transmission is not affected, the transmission distance between devices up to 150 meters
v Sampling frequency reaches 48K, the frequency response reaches 20Hz-20kHz, to CD quality sound effects
v The system supports the simultaneous use of 150 chairman units, one of which can be designated as executive chair unit
v super anti-cell phone interference ability, no noise when calling
v Built-in MP3 recorder, USB and SD card can be used to record the audio of the entire meeting and support playback, maximum support 128G flash memory, 2000 hours of audio content can be recorded
v With conference monitoring function, dynamic control of the meeting process
v with direct connection translation platform interface, up to 64 simultaneous interpretation
v system supports one-line hand in hand connection, Y-line connection, junction box junction box, audio connection box and ring hand in hand connection
v For the first time in the industry, high-fidelity (with automatic gain control) Class-D audio amplifiers and high-fidelity loudspeakers are used to make high-quality loudspeakers in small meeting venues without the need to install speakers Sound quality. Automatic gain function will automatically adjust the sound to the best effect, the sound clearer, more full, and not easy to produce howling.
Wireless 7 inch touch screen main functions and features:
v 7-inch 26 million color IPS display, touch screen resolution of 1280 * 800 pixels;
v can communicate with the host via WIFI or RF mode;
v with jump page and subpage display function;
v English display function;
v user interface can be edited, the graphical interface supports pictures, graphics, text, animation, 3d buttons, etc ;
v rich button sound type are free to choose;
v using large screen multi-touch display, large field of view large size
v After connecting to the network, you can display and find the host on the touch screen, and set and query the status.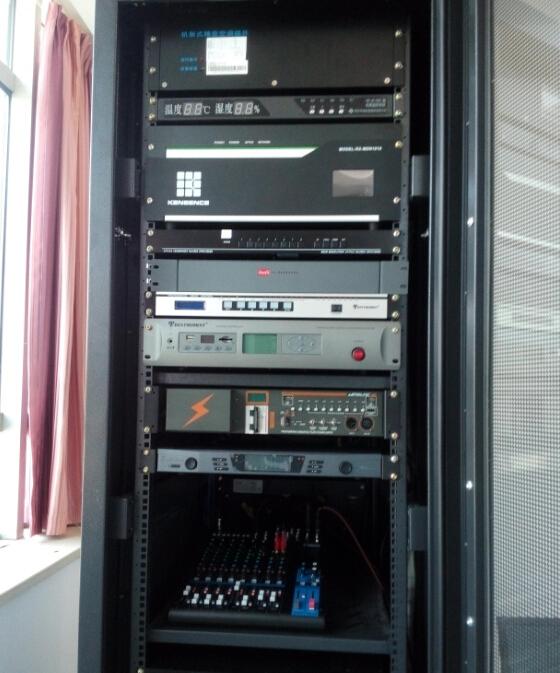 The equipment and system used in the project are powerful, easy to operate, flexible in development, centralized control of meetings, discussions, control, remote video, big screen display, network and so on, so that video conferencing intelligent, humane, so that audio and video to perfect effect. After the completion of the project with stable performance, powerful features, user-friendly interface, has been unanimously approved and praised by customers.
---