Restmoment conference system used in Jiujiang City Administration Center
---
---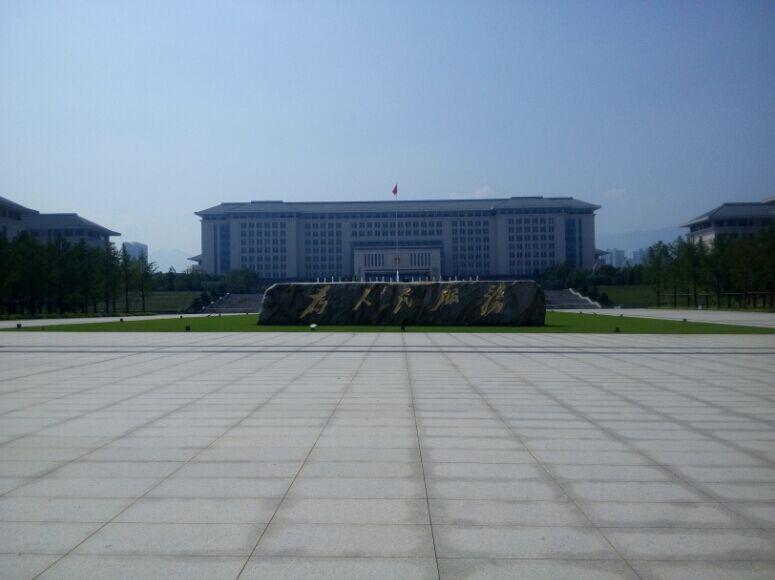 Administrative Committee of Jiujiang Municipal People's Government Administrative Service Center is a comprehensive service platform in which municipal Party committee and municipal government will work closely with the masses and have the functions of administrative examination and approval, public resources trading and public service centralized for the people. Municipal People's Congress and the Municipal People's Political Consultative Conference using Restmoment RX-2861 series wireless conference system and RX-2813 series wireless voting system; 500 auditorium, 100/200 video conference room using Restmoment RX-3000 series of wired conference system.
500people video conference room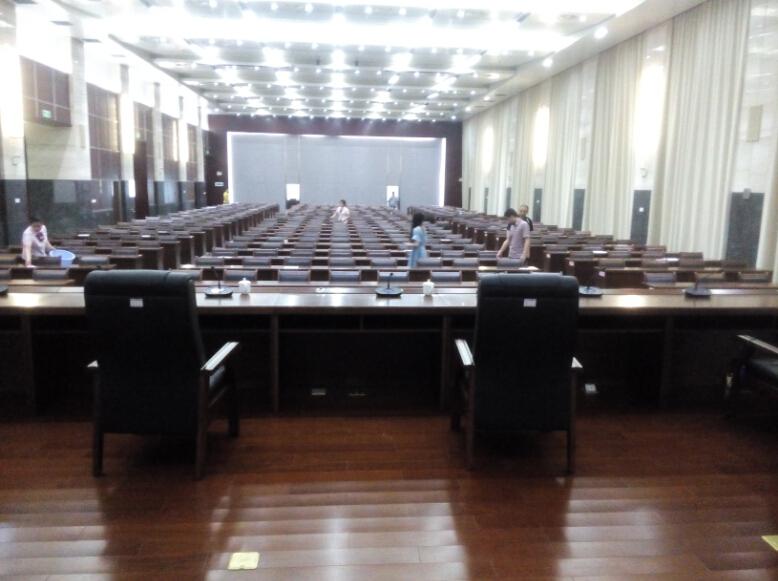 500 people multi-purpose hall
200 people video conference room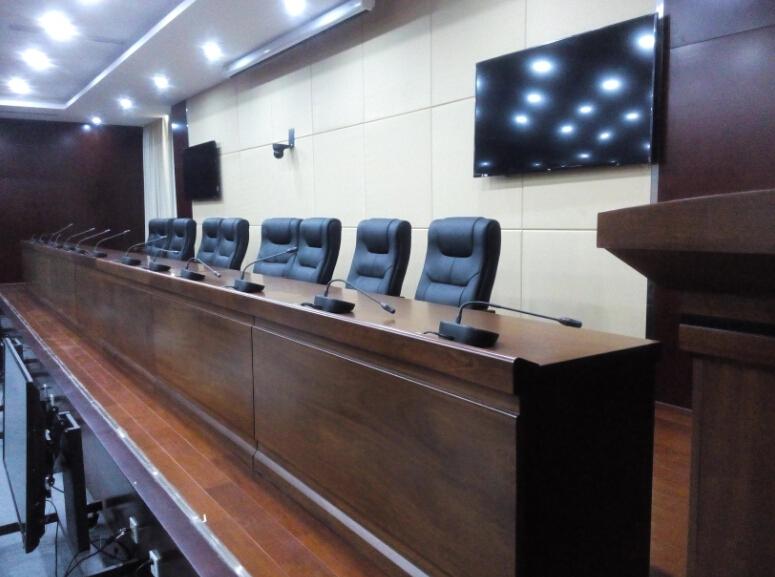 100 people video conference room
Restmoment digital desktop conference system, using Restmoment original, with independent intellectual property rights ADCS (All Digital Conference System) digital audio transmission technology, the revolutionary all-digital technology and integrated network technology will be fully introduced into the conference system, The advanced digital technology, network technology and audio technology fully integrated in the industry take the lead in providing a comprehensive and efficient modern conference system comprehensive solution. At the same time using the central programming system control system so all the equipment for centralized control, to achieve a key start conference function.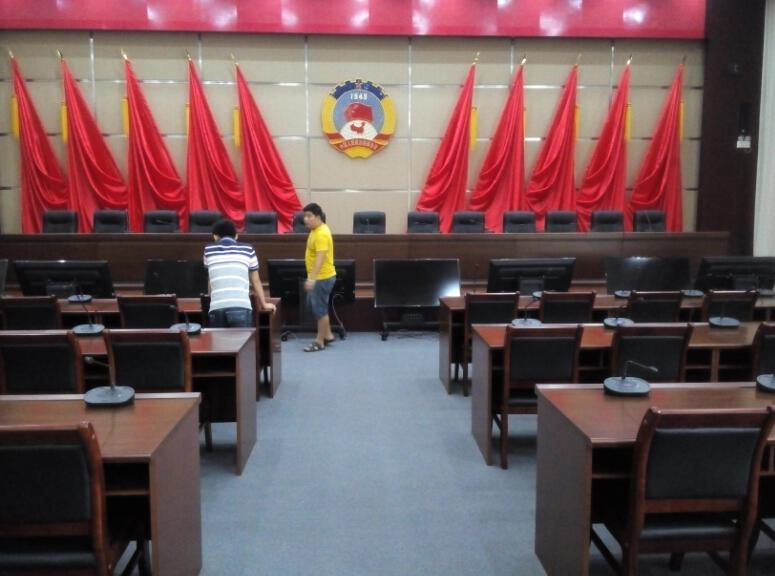 Municipal CPPCC wireless conference room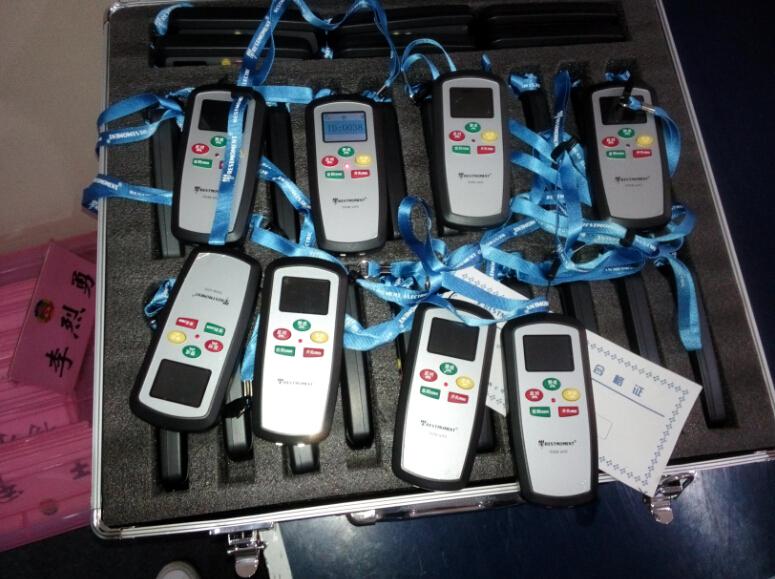 City People's Congress, the CPPCC wireless voting system
Compared with the traditional hand-held conference system, RESTMOMENT Restmoment 2.4G wireless conference system products with flexible, unlimited location, LCD display, large capacity rechargeable lithium battery, the volume can be individually adjusted, easy to operate, Can quickly set up the conference environment, without complicated wiring. Only through the wireless conference host and data acquisition connected to the data collector placed in the middle of the venue, and then through the host corresponding to all the conference unit number, switch on the conference unit to speak, the whole process only requires a short A few minutes to complete, to ensure the beauty of the entire conference room, the overall design.
Full digital wireless conference system built-in 8 × 4 video matrix function, easy management of multi-channel video signal; Built-in 8 × 4 panoramic switching function, switching time and order can be arbitrarily set; with RS-485 and RS-422 control type, Long-distance transmission; full support for RX-V, PELCO-D, PELCO-P, VISCA control protocol; can be set aside from the conference management software in the host panel to maintain the preset position.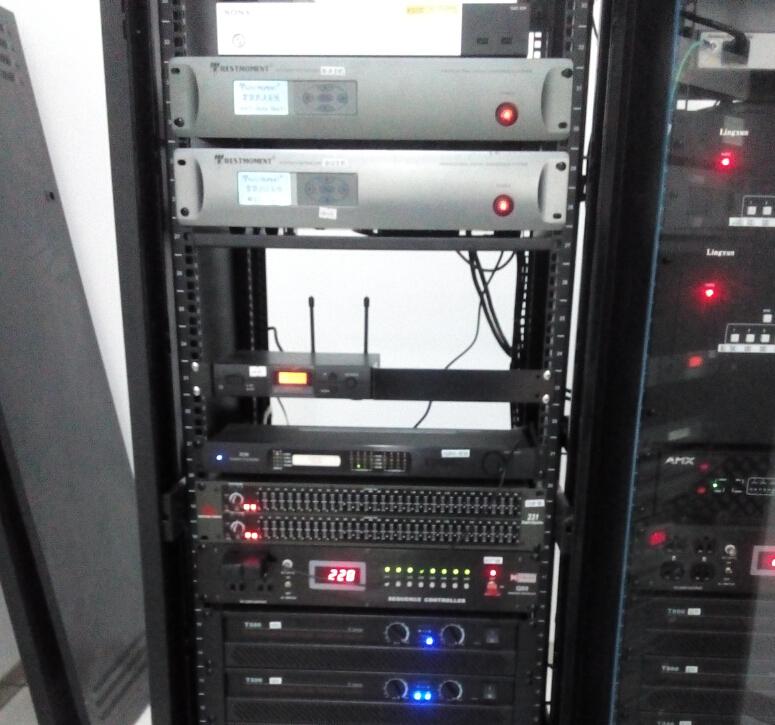 Multiple sets of Restmoment digital conference system equipped with administrative center in Jiujiang City, high-fidelity sound quality and accurate, prompt voting data and a full range of services by the city leaders highly praised.
---