Restmoment RX-6600 Series All-Digital Interpretation System Escort The 17th China Hi-Tech Fair
---
---
On November 16, 2015, the 17th China Hi-Tech Fair (Hi-Tech Fair) was held in Shenzhen Convention and Exhibition Center for 5 days. With the theme of "Cross-border Integration of Innovation and Entrepreneurship", the 17th China Hi-tech Fair has set up five major sections with thematic exhibition areas, conference forums, special events, high-tech talents and intellectual exchanges, 150,000 square meters, more than 3,000 exhibitors from 28 countries and regions and more than 10,000 projects to display, trade and negotiate. As an innovative and advanced enterprise in the conference system, RESTOMOMENT has witnessed the sacred moment witnessed by the spirit of "innovation and entrepreneurship, cross-border integration", providing simultaneous interpretation equipment for the entire conference, setting up the RX-6600 series in Shenzhen Convention & Exhibition Center Audio interpretation system 666 seats, for the assembly to provide simultaneous interpretation services in eight languages.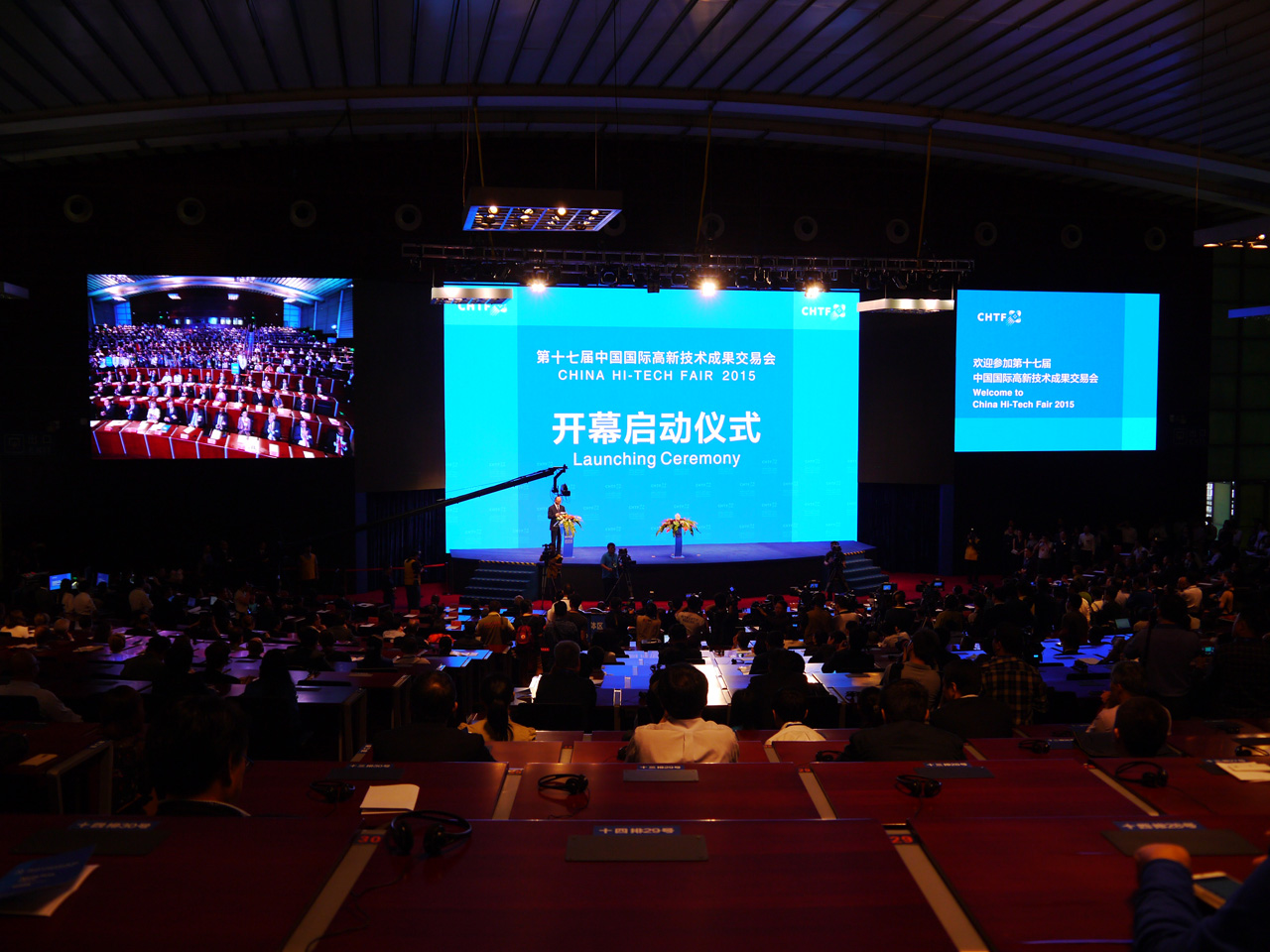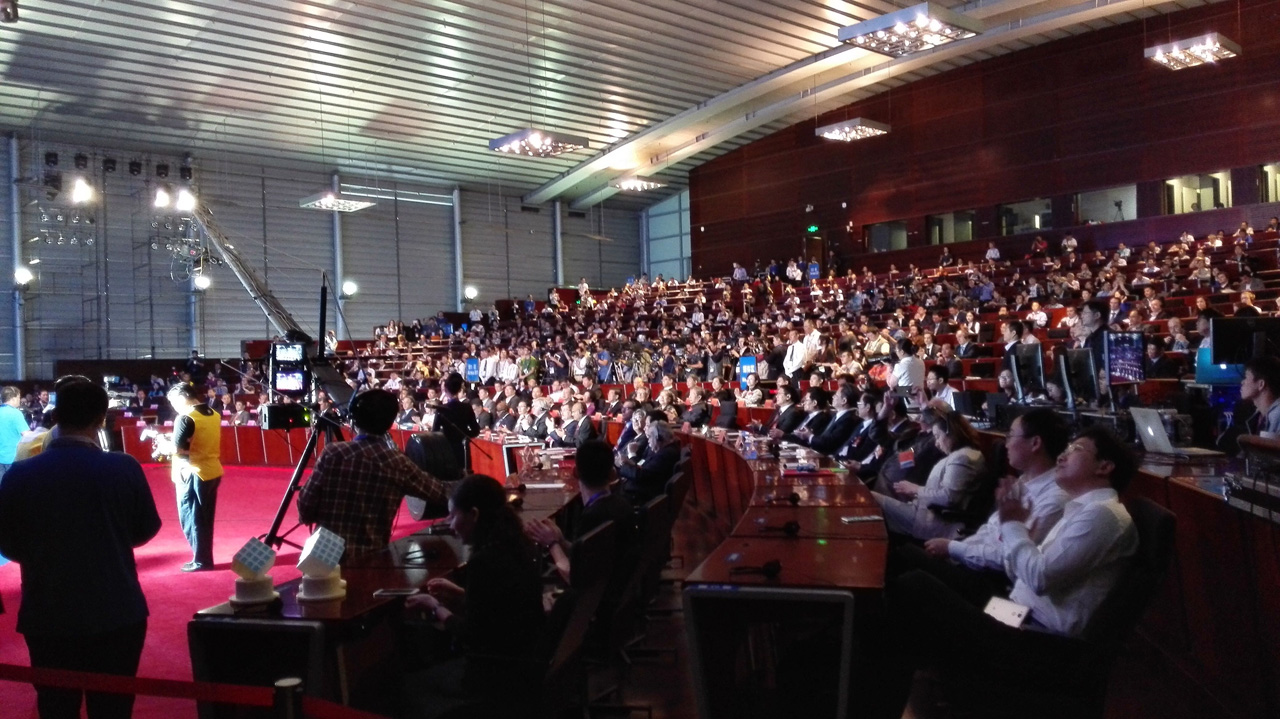 The opening ceremony of the Hi-Tech Fair was presided over by Xu Qin (Mayor of Shenzhen Municipality), director of the Organizing Committee of the Hi-Tech Fair, and Ma Xingrui (secretary of the Shenzhen Municipal Party Committee), deputy secretary of the Guangdong Provincial Party Committee, and Tong Daochi (member of the party), assistant to the Minister of Commerce. Hu Chunhua, member of the Political Bureau of the CPC Central Committee Political Bureau (Guangdong Provincial Party Committee Secretary), Zhou Ji, Dean of the Chinese Academy of Engineering, and Zhu Xiaodan, deputy secretary of Guangdong Provincial Committee attended the opening ceremony of the Hi-tech Fair to jointly light up the Rubik's Cube and launch the 17th Hi-tech Fair.
The current high-tech fair closely linked to innovation and development, show innovation-driven new achievements. The "National Science and Technology Awards and High-tech Exhibition" organized by the Ministry of Science and Technology showcased major innovations that won the National Technology Invention Award and the National Science and Technology Progress Award in the past two years. At the same time, the first session of the Hi-Tech Fair set up the Chongchu exhibition area to provide a stage for exhibitors at home and abroad to display creative and creative achievements. At the same time, the fair also highlights the cross-border integration and spawns a new format of integration and development. Many new technologies, new formats and new models of "Internet + +" and "Internet + Finance" such as "Internet + +" were displayed at the Hi-Tech Fair to speed up the manufacturing industry in China to speed up manufacturing towards intelligent manufacturing and high-end manufacturing and to improve the national economic development , Efficiency, upgrade to provide more powerful support.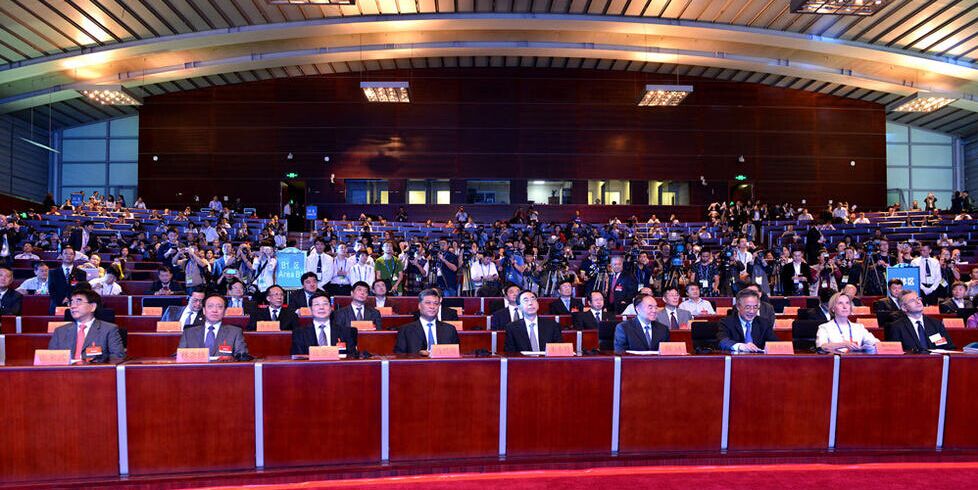 In the fair, Restmoment all digital conference system to play the essential potential, silently dedication to the high-handedness of their own strength.
---