Restmoment RX-6600 help Beijing People's Procuratorate
---
---
Beijing Municipal People's Procuratorate is a municipality directly under the Central Government. The main task is to lead the people's procuratorates at all levels in the city to perform the functions of legal supervision in accordance with the provisions of the Constitution and laws and ensure the unification and correct implementation of state laws. The Beijing Municipal People's Procuratorate is an important part of our procuratorial organs. It is precisely for this reason that the information of the meeting held by the Beijing Municipal People's Procuratorate belongs to the state secrets. During the discussion of the meeting, the environment of the meeting must be kept in an atmosphere of serious secrecy.
Restmoment RX-6600 series, using the most advanced and open architecture, the entire system can reflect the development of today's conference technology, with the security, confidentiality, anti-interference, stability and other advanced features. If the meeting involves major national or regional decision-making, Restmoment RX-6600 series can achieve a strong secrecy and strong anti-interference effect, is the preferred confidential meeting products. It can meet the requirements of the actual work to the maximum, to meet the user management needs as the first element to be considered, the use of centralized management control mode, to meet the functional requirements based on humanity. And to ensure that the system after the upgrade to reserve space. Is a system can be advanced, reliable and high-performance under the premise of optimal design to achieve the most economical goal to build a higher cost performance conferencing system, the capital output to reach the maximum value of the product .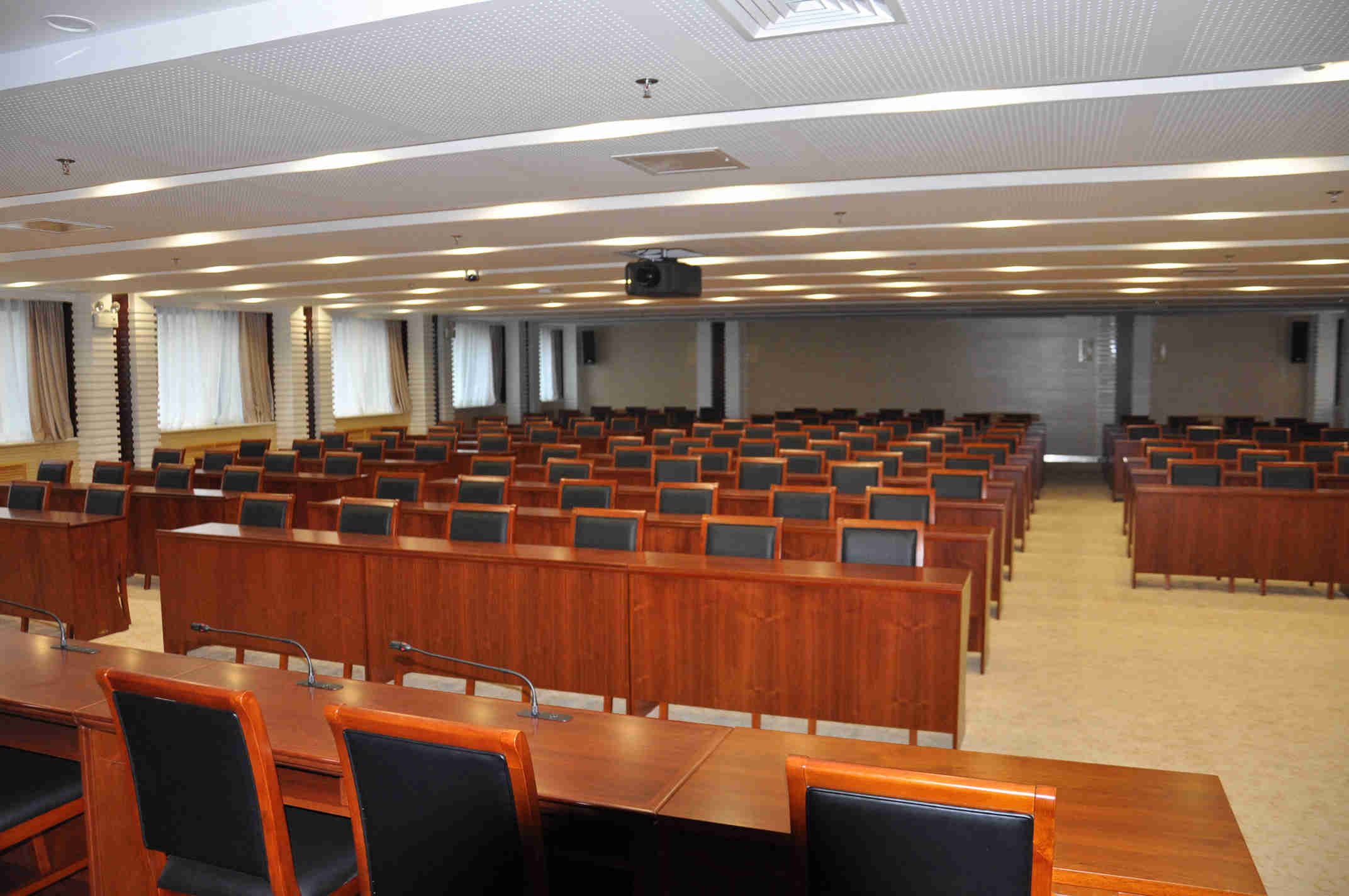 Therefore, the Beijing Municipal People's Procuratorate choice Restmoment RX-6600 series. after many considerations, product performance comparison, more than a conference system comparison.
Restmoment RX-6600 series, Delicate and elegant embedded design, ergonomic, highly modern atmosphere. Gooseneck curved adjustment structure, you can arbitrarily adjust the microphone to the appropriate location. Built-in high-quality low-frequency attenuation circuit, low impedance balanced audio output. Design can be used to enhance the pickup, conferencing, television broadcasting, professional recording and other high-quality applications. The system has the function of hot-plugging on the line and is not disturbed by the external driving source. It has powerful anti-cell phone interference function, and the function modules are connected through the audio connection box in a unified way, with "ring hand in hand" connection. The system also supports the use of 150 speaking units, each unit has a separate ID address, easy to install and avoid ID address duplication.
Restmoment conference system has been innovative technology, focusing on the quality of the conference industry is much concerned about the meeting industry is one of the most competitive enterprises, the Beijing People's Procuratorate's choice is recognized Restmoment Electronics, but also on the Restmoment Conference System Product recognition.
---