Restmoment RX-3000 series used in the Fuhua family (Singapore) Investment Group
---
---
Founded in 1996, Fuhua Family (Singapore) Investment Group is a modern enterprise mainly engaged in the investment, operation and management of medical and real estate projects. Its business scope covers traditional medical, plastic surgery, network management, film and television commercial production, entity Investment, real estate development.
After many deep communication with the purchasing manager of Fuhua Family Investment Group, Restmoment Electronics fully understands the group's meeting requirements and design personalized overall solutions by Restmoment Electronics professional engineers. The entire program is designed for each meeting of the Fuhua Family (Singapore) Investment Group. All the systems in the conference room must be kept efficient and stable, and the sound quality must be clear and loud. As a result, Restmoment Electronics recommends the Restmoment RX-3000 Series Simple Conference System based on the needs of the Fuhua Family Investment Group. The entire program includes Restmoment multi-function control panel, Restmoment RX-C3000 chairman unit, Restmoment RX-D3000 representative unit.
Multifunctional control panel is the core part of Restmoment ADCS conference system. It uses the all-digital conference technology created by Restmoment and adopts the high-speed RISC embedded digital processing hardware architecture to achieve the unprecedented system running speed and stability And the unit and PC management software function module interoperability important bridge. Through the panel navigation keyboard, with the LCD display, you can achieve a centralized control of all conference functions.
Restmoment RX-3000 series units, elegant Athens desktop fashion design, ergonomic, with all-digital audio transmission technology and processing technology, point-to-point access, all channels of sound close to CD quality, long-distance transmission of sound quality will not be reduced . The series with live hot-line function, and can be assigned ID address, with the camera can also achieve video tracking. The chairman unit of the series has a priority voice, can arbitrarily shut down the representative unit of the floor, and comes with some conference control functions. Such as:
1. can set the conference mode of operation
2. priority button function, you can interrupt the representative unit is speaking
3. In the speech application mode, it has the function of approving or denying the representative's application for speech
4. Chairman unit Microphones have priority function and will not restricted by the system
5. with the last open the microphone off, all microphones, designated microphone and other functions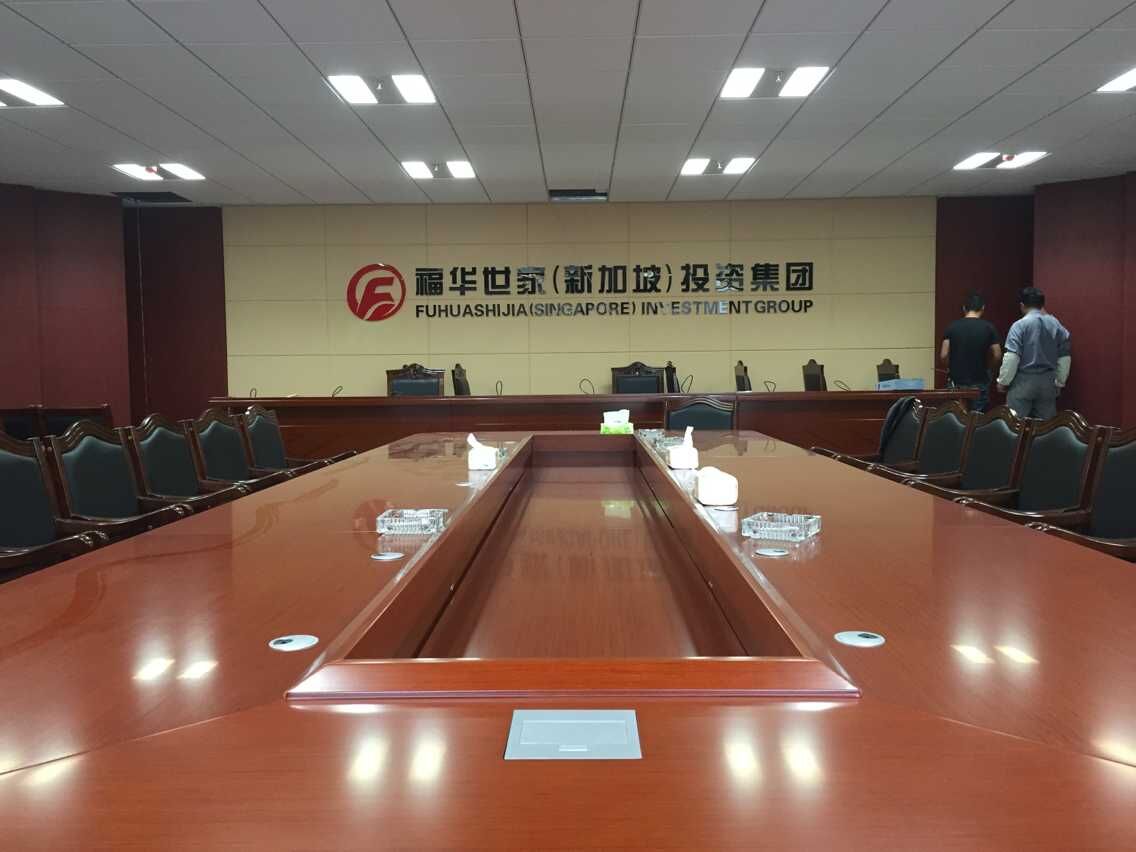 Restmoment conference system has been innovative technology, focusing on the quality and being used by the customer, Fuhua family (Singapore) Investment Group, the choice of procurement Restmoment electronic conference products, is the recognition of the Restmoment conference system. Restmoment conference system, in the layout, to meet the various requirements of the conference environment; technically, to meet the requirements of the meeting; in the image, to meet customer requirements, fully reflects the full range of Restmoment electronic meet the needs of the meeting.
---