A state-owned company in Zhuhai used Restmoment conference system
---
---
With the development of the technology, intelligent conferences becomes more and more advanced. Recently, a state-owned company in Zhuhai needs to install wireless conference system to improving the work efficiently. Restmoment has designed a set of efficient, safe and stable conference system for this company, with the fourth-generation full-digital wireless conference system and central control system.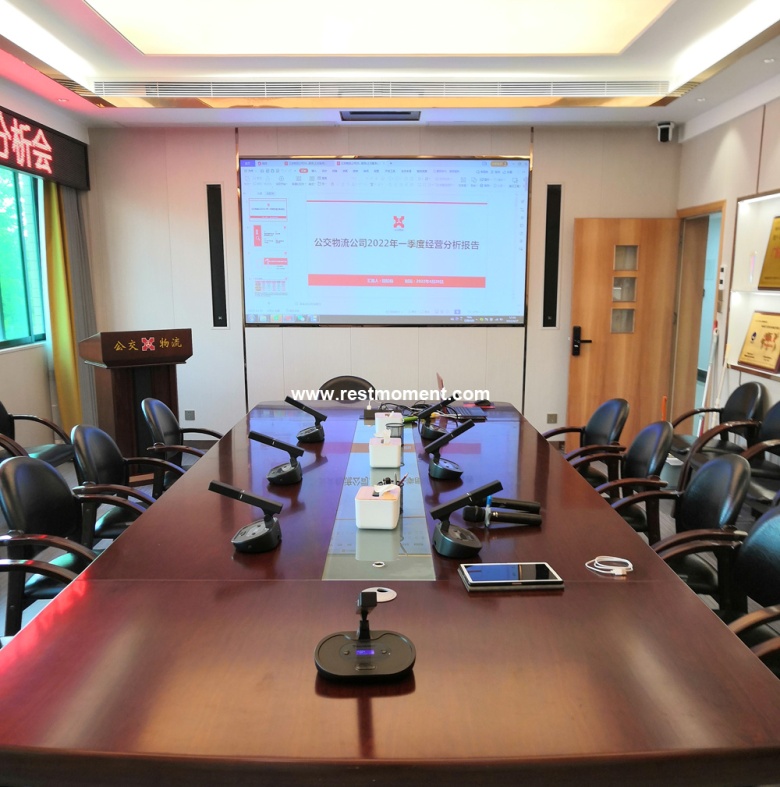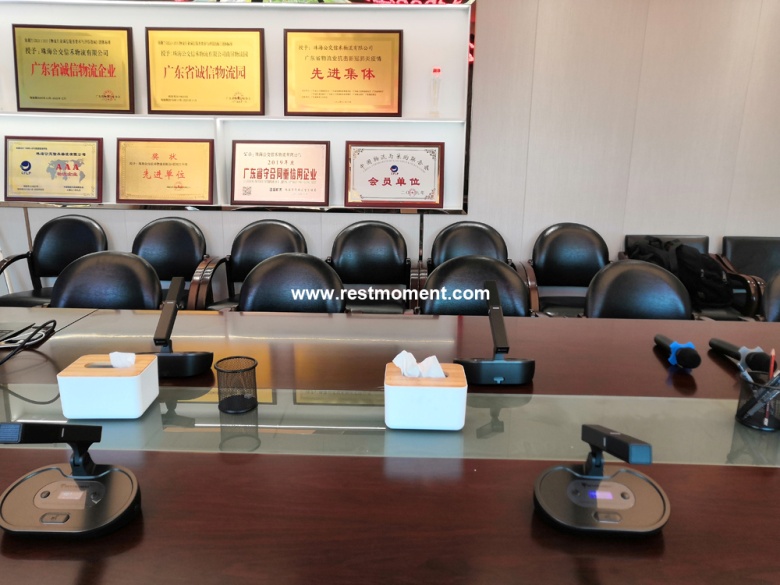 According to the customer's requests, Restmoment designed a full-digital wireless conference system RX-4861 series with a central control system for this company in Zhuhai, including: wireless conference unit RX-4861/03 series , wireless RF transceiver RX-HE4863, wireless conference controller RX-M4863/VB, central control controller RX-M8900S, HD matrix RX-HDMI0808, power sequencer RX-PSC10 and other products, to build an efficient communication platform for customers.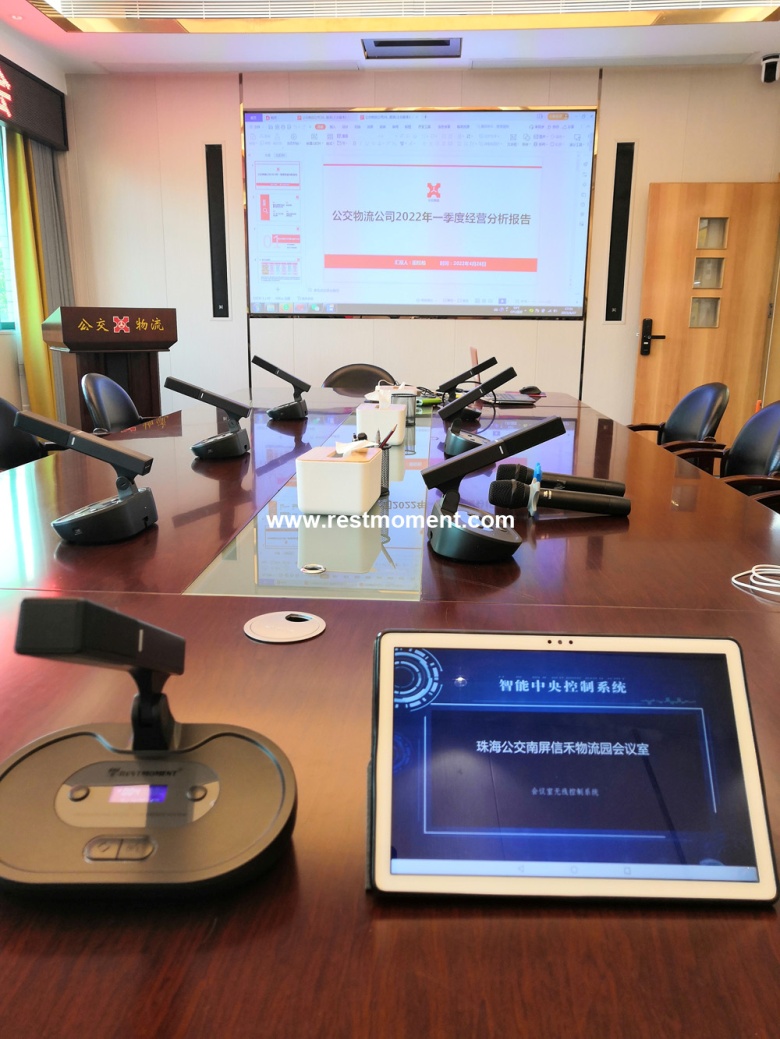 Restmoment V4 fully digital wireless conference system RX-4861 series:
 Adopt advanced 2.4G wireless full digital radio frequency (PHSS) technology. And it has strong anti-interference ability and confidentiality;
 The controller has dual-system hot backup function;
 It has independent volume gain adjustment, microphone automatic gain compensation and bass cut function;
 It has 5-band EQ equalization adjustment. Each microphone can be set with independent EQ;
 The microphone adopts a 14mm diameter gold-plated condenser microphone core, and the pickup distance can reach 80cm;
 Working with conference management software to realize one-key backup and system recovery functions;
 Intelligent detection of signal strength, dynamic display of battery power;
 Free of the shackles of the cable, the installation is more convenient and easy.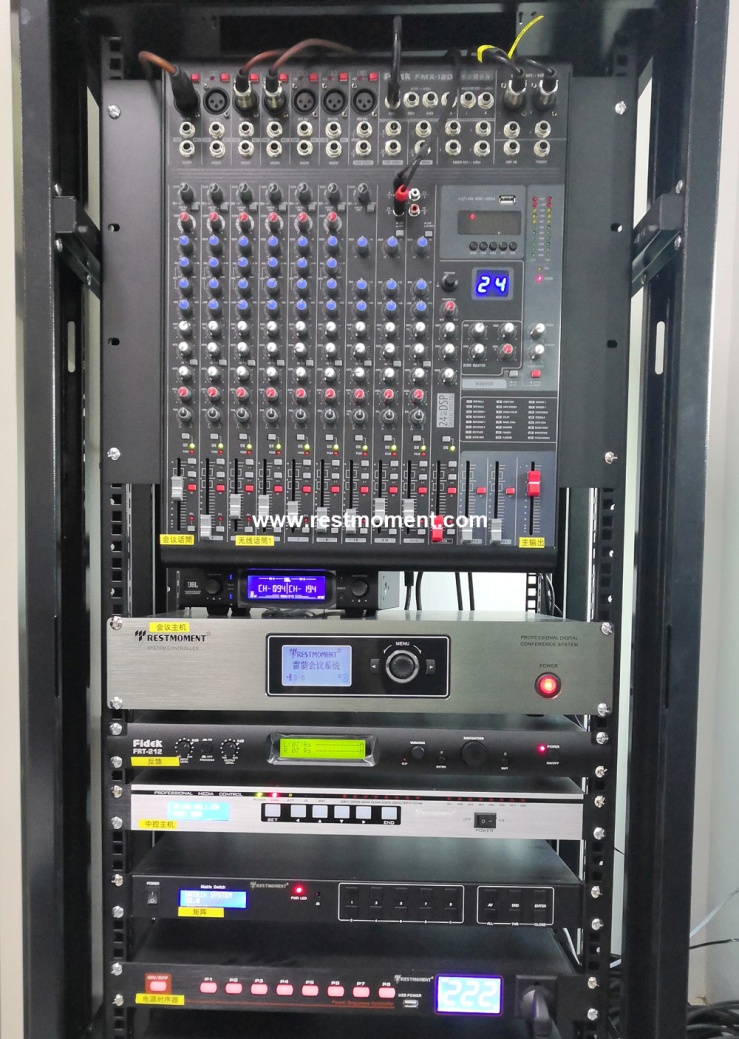 The central control system RX-M8900S series can be an important bridge of intercommunication with other equipment and management software function modules. Through programmable control software, working with tablet, smart phone terminal and wireless touch screen, the conference and other machines can be realized centralized control.
Restmoment has received high praise from customers for its intelligent, multi-functional, convenient and stable products. Restmoment's intelligent conference system solution will continue to help the conference run efficiently.
---