Restmoment installed a fully digital intelligent conference system for a city government in Fujian Province
---
---
Recently, some government office in Fujian Province needs to upgrade the conference systems. Restmoment has designed it with the intelligent conference system - an full-digital high-end conference system and a central control system,which improves the meeting efficiency.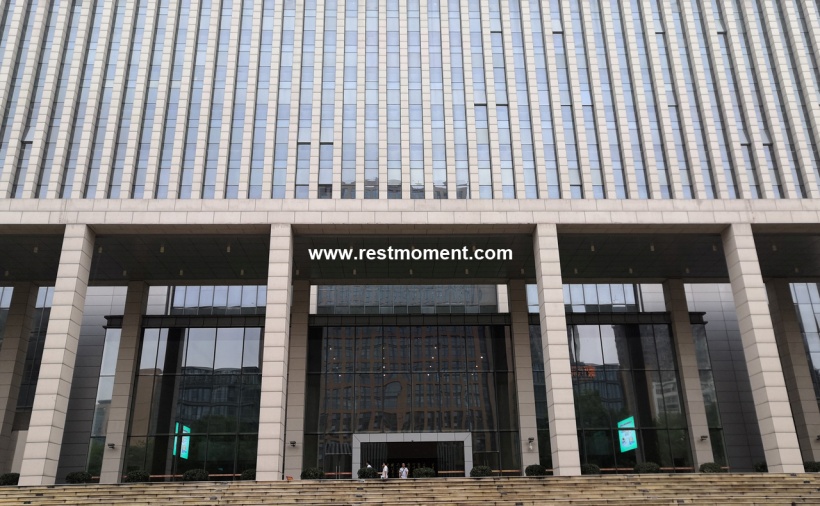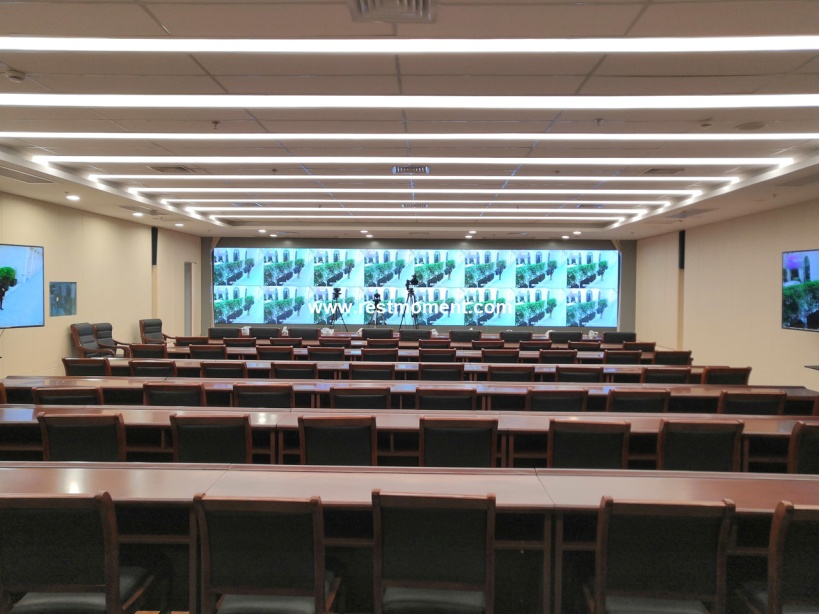 Restmoment has designed a conference solution for a meeting room of a government office in Fujian Province. It is the full-digital high-end conference system RX-A2 series, a central control system RX-M8900S series and a sound reinforcement system.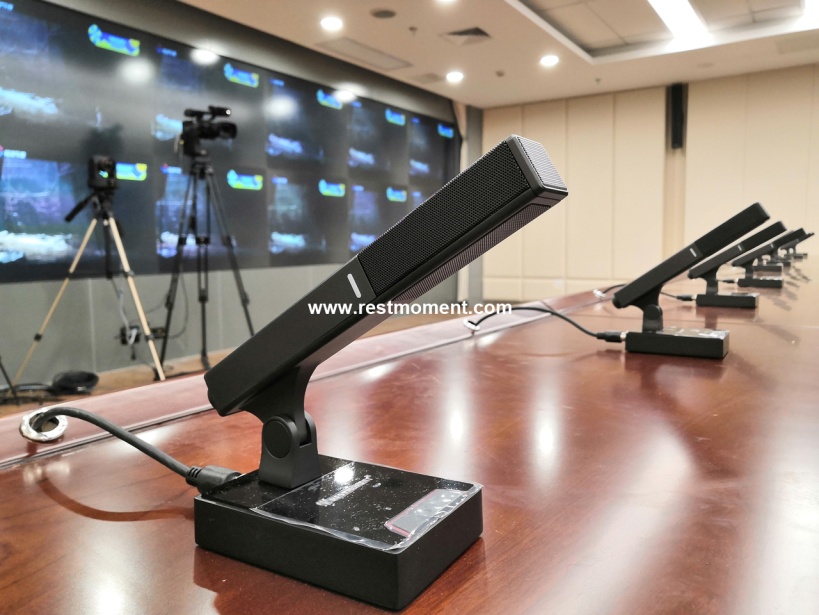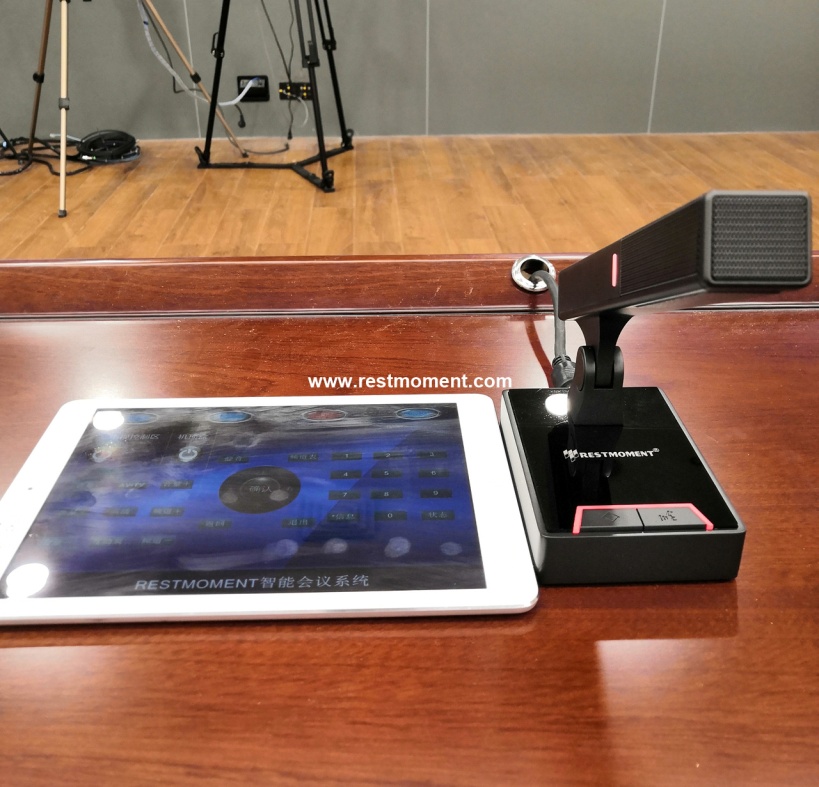 Restmoment full-digital high-end conference system RX-A2 series, the overall appearance of the microphone is simple and elegant. And it can be seen in the projects all over the country. The square tube rod can be rotated 55 degrees up and down and 180 degrees left and right, which can be used flexibly; it has square supercardioid microphone, using a 14 mm diameter gold-plated condenser microphone core. And the pickup distance can reach 130 cm; it has dual backup guarantees, automatic video tracking and anti-mobile phone interference functions. Working with the sound reinforcement system, the pure human voice is truly restored, which fully meets the requests of various conference venues.
Working with tablet or smart phone terminal or wireless touch screen, Restmoment network programmable central control system can centralized control all machines.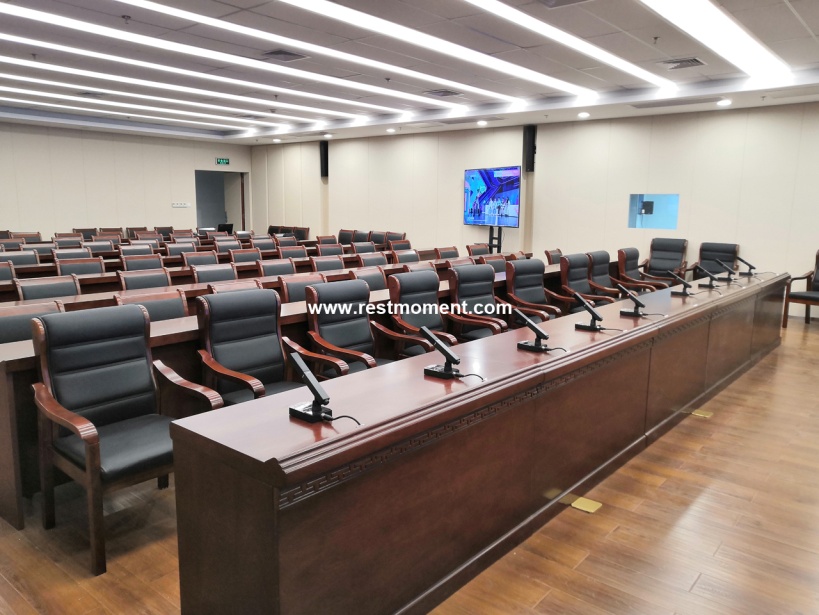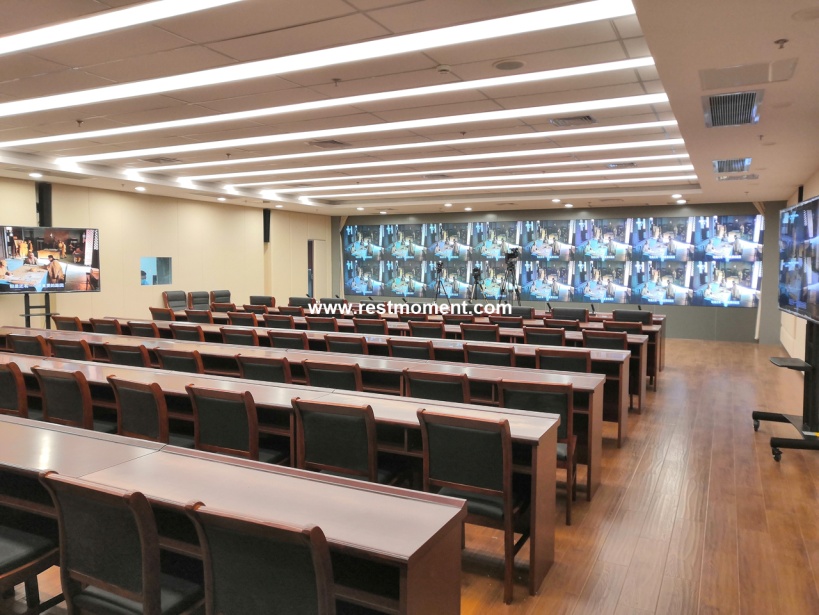 Restmoment has broken the traditional conference mode with the intelligent conference mode. And we will continue to insist on bringing innovative technology and high-quality products to the public.
---