Restmoment assists the China-Russia Border Region Synergy Development Summit
---
---
China (Suifenhe) International Port Trade Fair Co-Operated by China Chamber of International Commerce and Suifenhe Municipal People's Government Opened on the 8th.
With the theme of "Strengthening Port Cooperation and Promoting Trade Development", this Expo aims to build an international platform integrating information exchange, exhibition and sales, investment negotiation, trade services and port development. Many guests gathered in Suifenhe. They will focus on "creating a new cross-border logistics new route for China, Russia, Japan and the Republic of Korea," "Internet +" foreign trade with the theme of "building a large-scale land and sea transport corridor and cross-border e- Application and Challenges "and other topics to discuss the promotion of coordinated development of China-Russia border areas and the Pan-Northeast Asia region.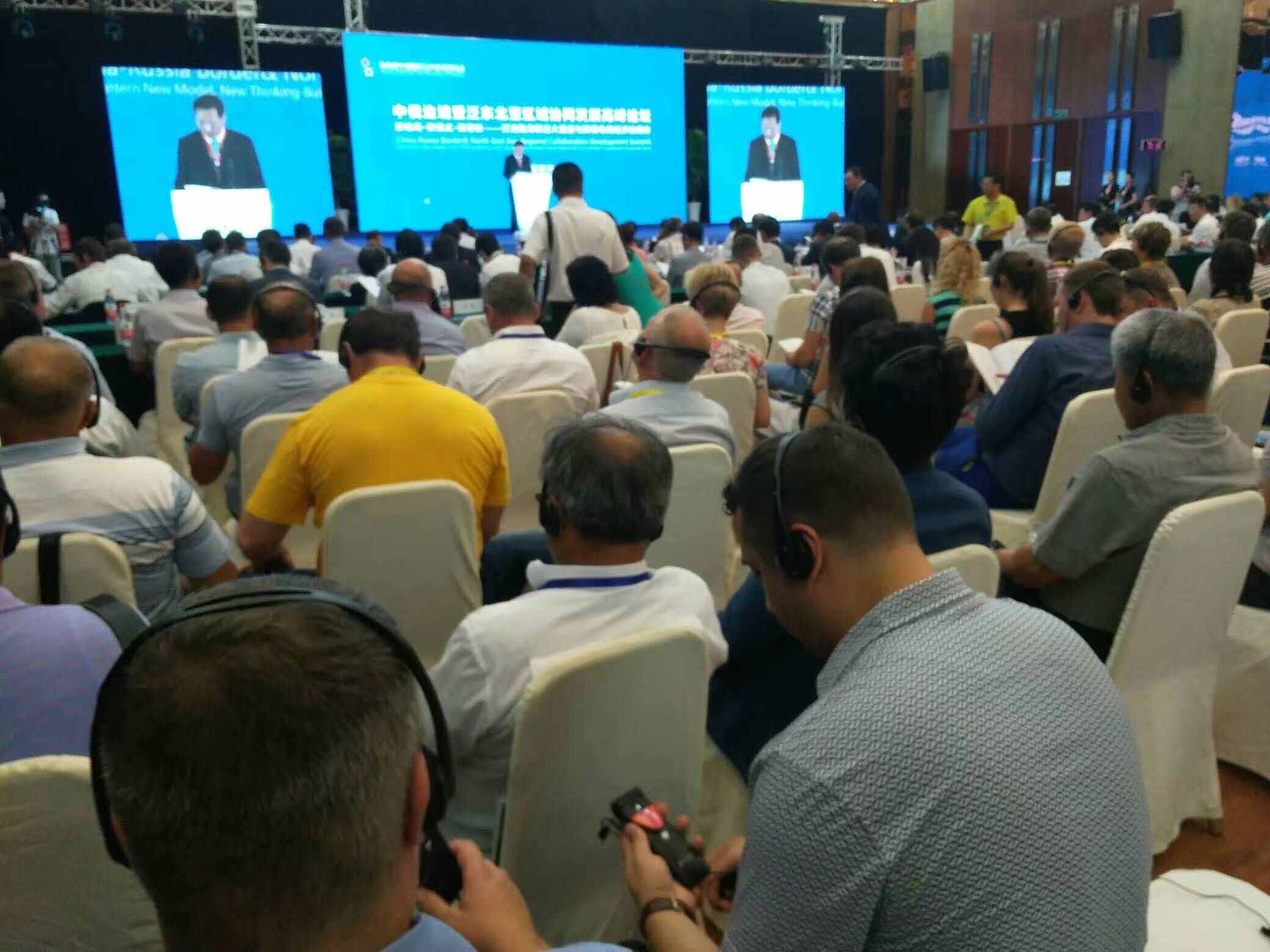 The fair was held with the aim of further strengthening cooperation in various fields between the ports and injecting new vitality into the opening up of Heilongjiang Province. I hope that with this forum, we can reach a broader consensus among governments and enterprises. Russia and all countries in Northeast Asia can give full play to their advantages in opening up, economic and trade cooperation and cultural exchanges to seek cooperation and create business opportunities. We hope that Chinese and foreign enterprises The family can often go to Longjiang to take a walk and take a look. Taking Longjiang as a platform and a window, it will make every effort to develop, win-win and win-win results and reach more and more pragmatic cooperation results.
Restmoment All Digital Simultaneous Interpretation is perfect for this conference, where all translators speak the same local or "forward" language and have many useful new features to help simplify installation, improve audio quality, and increase Flexibility; all-digital infrared receiver unit can accept 32 languages, in line with the IEC 61603-7 standard infrared simultaneous interpretation system compatible, cross-use, so that the meeting went smoothly and perfect the curtain.
---