Restmoment Conference System in President Xi's Pakistan Visit
---
---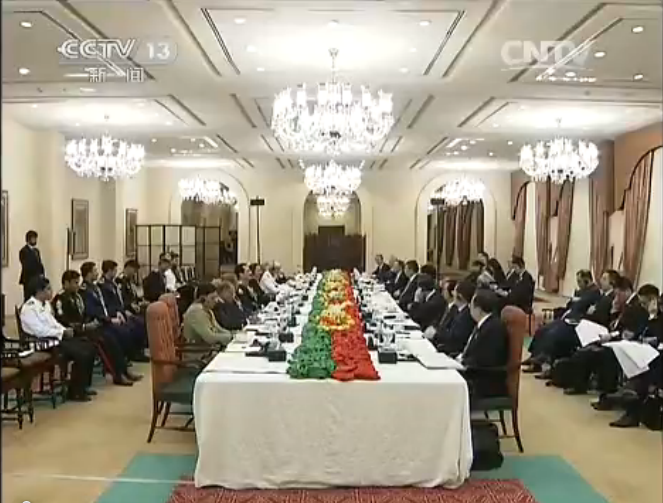 Pakistan is an important neighbor and all-weather strategic partner of China. Over the past 64 years since the establishment of diplomatic relations, Two countries have established a high degree of political mutual trust and carried out all-round cooperation. Two sides always abide by the five principles of peaceful coexistence, mutual respect and care for each other's core interests, sincere mutual assistance. So, Pakistan is the first stop of Xi Jinping's first visit this year. This visit is also the first time that Chinese President has visited Pakistan for nine years. It is another major diplomatic action facing China's top leaders and will push bilateral relations to a new level , With significant and far-reaching significance.
This time, Xi Jinping President visited Pakistan, Restmoment all-digital conference system played a significant role.
Restmoment all-digital conference system is to use the most mature technology, the most advanced performance, the most reliable equipment, to ensure the advanced equipment and systems and maturity. It can reflect the level of development of today's conference technology, with security, confidentiality, anti-jamming, stability and other advanced features. For each meeting, the stability and security of the conference system is the basis for the smooth progress of the meeting, the voice transmission on behalf of the speech, can clearly listen to the necessary conditions. It is the use of network time division multiplexing technology, and the language of the digital conference system, in the same cable to achieve multiple simultaneous speech, multi-channel simultaneous interpretation, voting, voting and other functions, it is flexible for all types of meetings Management, including multi-functional, high quality, confidentiality of data transmission, etc., can be the whole process of the implementation of a comprehensive control of the meeting. so that the meeting process to achieve a smooth upload and release.
In this international conference, the language difference is the biggest obstacle to the smooth progress of the meeting. Restmoment digital simultaneous interpretation system uses Restmoment 's all-digital conferencing technology, can receive up to 32 languages, and the infrared receiver unit is not subject to high-frequency drive light interference, all digital lock security function, completely eliminate foreign malicious Interference and eavesdropping, to ensure the independence of the receiving equipment. Do not interfere with each other, do not interfere with each other to ensure the uniqueness of the channel.
Restmoment digital simultaneous interpretation system has strong academic and professional, translator through Restmoment simultaneous interpretation equipment to provide real-time translation, to improve the smoothness of the meeting. It is a great help in this visiting.
---