Restmoment all-digital intelligent conference system has been installed in a people's court in Tibet
---
---
Recently, Restmoment has been installed in a people's court in Tibet with a full set of all-digital conference system, including paperless conference system, central control matrix switching system, audio sound reinforcement system and video tracking system. An intelligent conference room was finished for a people's court in Tibet, which improved the efficiency of the conference.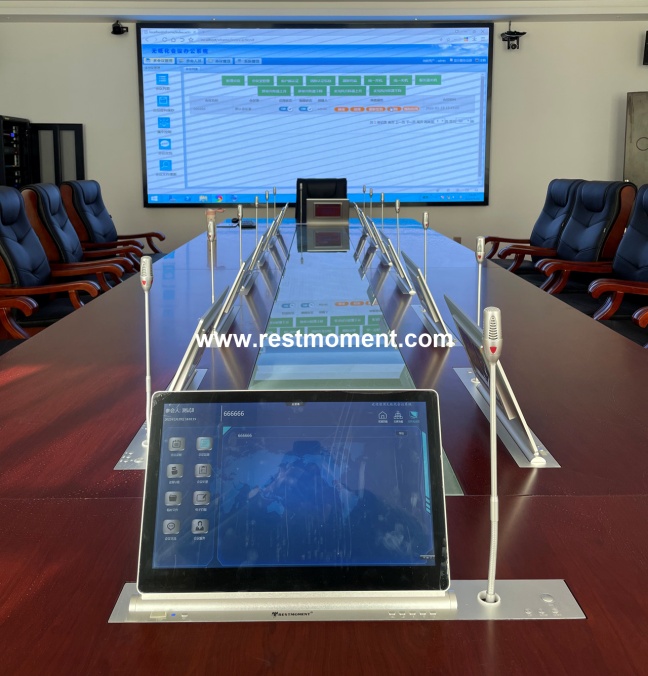 Restmoment understands the requirements of the meeting room of the people's court. According to the actual situation, it uses advanced technology to integrate multiple systems: dual-screen lift terminal (including microphone) RX-D6102/H, conference documents Management server RX-M6100, video management codec RX-B6100, conference microphone RX-D3100, conference controller RX-M3000/V, 20x HD camera RX-HV820, central controller RX-M9900S, HDMI HD matrix RX-HDMI08 , feedback suppressor RX-AF26, audio RP-P31II and other conference equipment.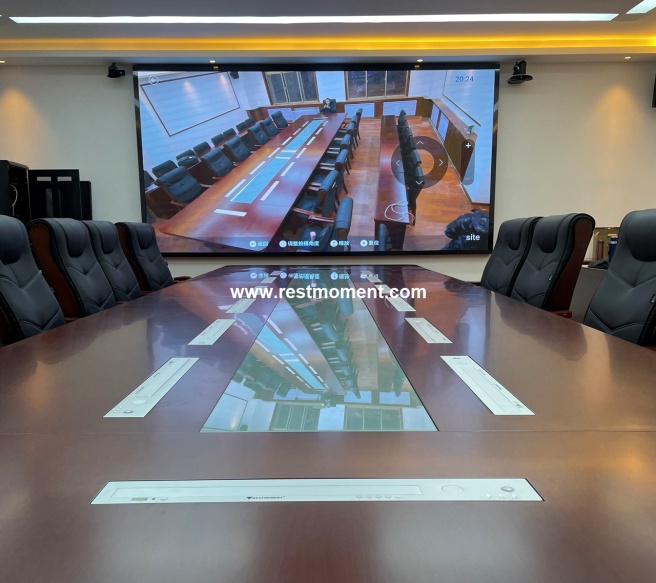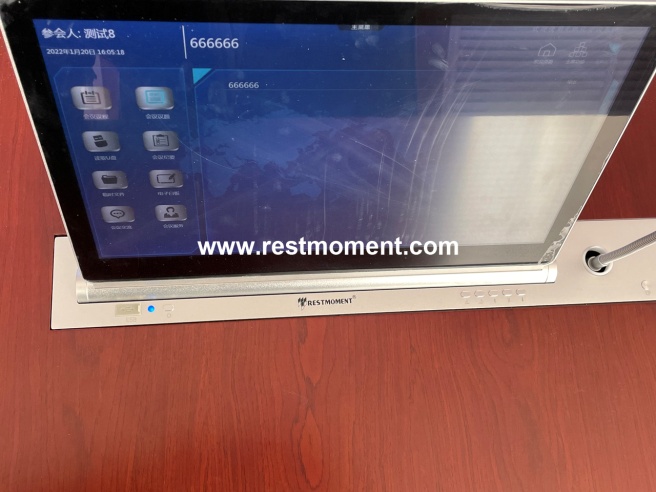 Restmoment paperless conference system replaces the traditional conference mode. It is an intelligent conference system integrating environmental protection, low carbon, energy saving, high efficiency, safety and high fidelity sound quality. The ultra-thin dual-screen lifting paperless conference management platform can provide rich conference functions. And it conveniently control the entire conference process.It ensures that meetings are conducted in a normal, orderly and safe manner. It has comprehensive functions and simple interface. All operations are completed in one terminal.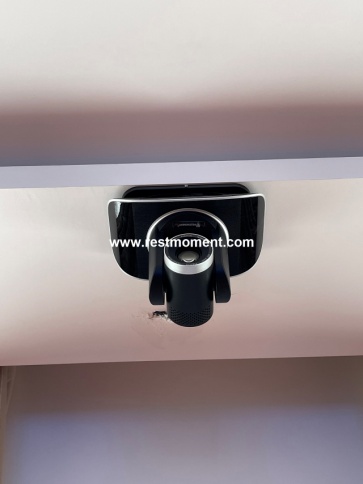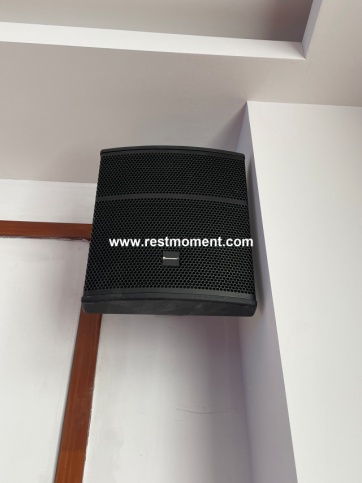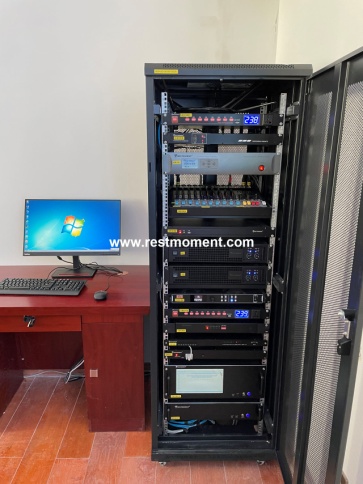 Restmoment programmable central control system is a multi-functional central control system designed for intelligent conference systems. It can effectively control all audio and video equipment, signal switching, screen lifting, volume adjustment and other functions. It greatly improve work efficiency.You only need to touch the corresponding function button on the touch screen. And the system will automatically realize the corresponding function.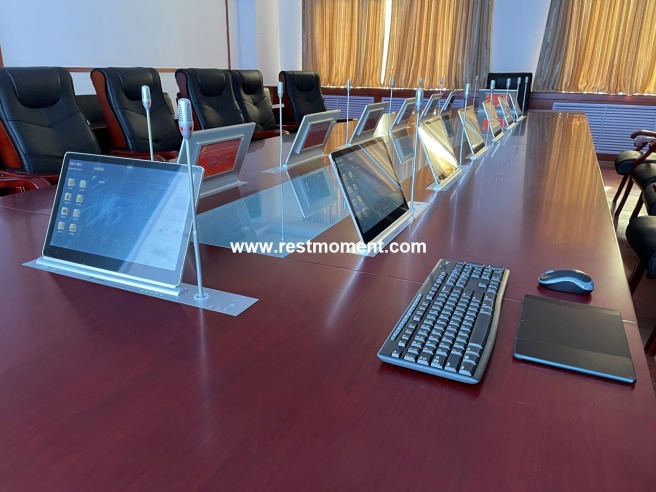 Restmoment has installed a professional intelligent conference room for a people's court in Tibet. It has been finished and put into use, which has been greatly appreciated by customers. Restmoment has been working hard in the industry for many years. We are closely following the development of the technological, constantly innovating and striving to bring better products and services to customers.
---