Information intelligence, build high-quality meetings
---
---
A committee of the Tibet Autonomous Region is a leading organ set up by the Communist Party of China in a certain city. In order to improve office efficiency, the conference room in Tibet Autonomous Region needs more intelligent, efficient, environmentally friendly and practical conference system. Combined with the needs of users, Restmoment provides them with full digital conference system, paperless conference system and power amplifier to create a high-quality communication platform.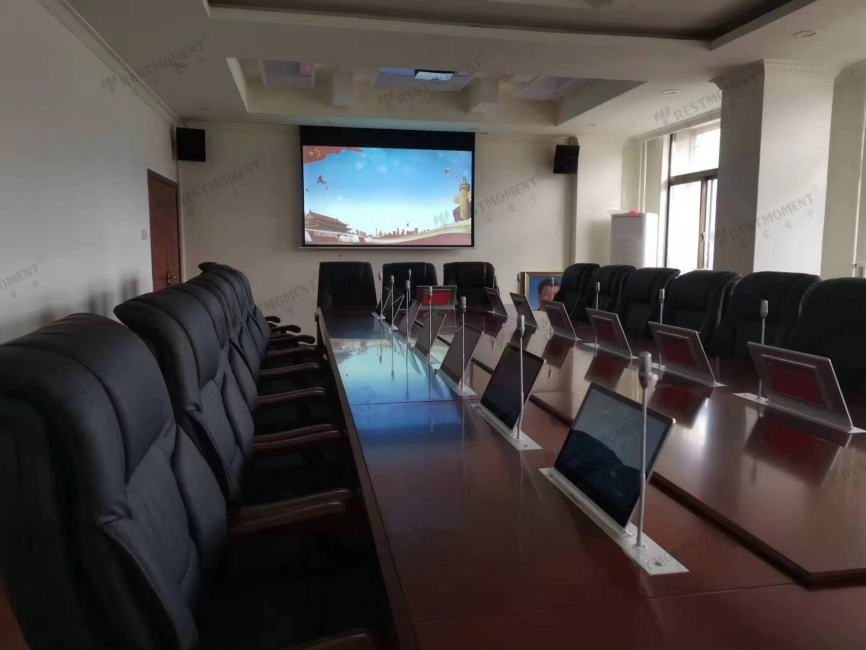 After deeply understanding with users, Restmoment has designed a full digital conference system and paperless conference system in Tibet Autonomous Region, including a full set of conference system for 15.6-inch dual-screen microphone lifting terminal RX-D6102 / H series, RX-3100 series, power amplifier and so on to comprehensively improve office efficiency.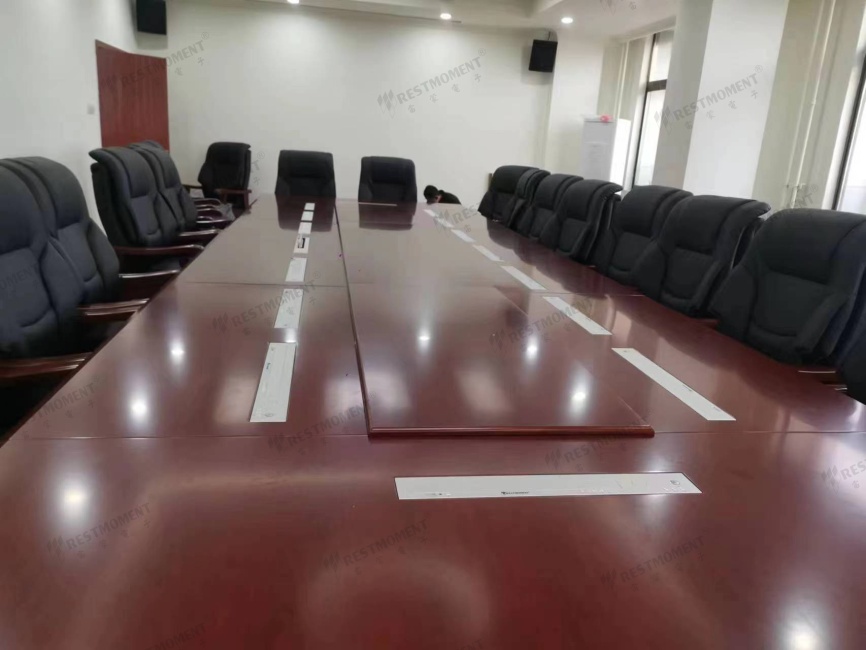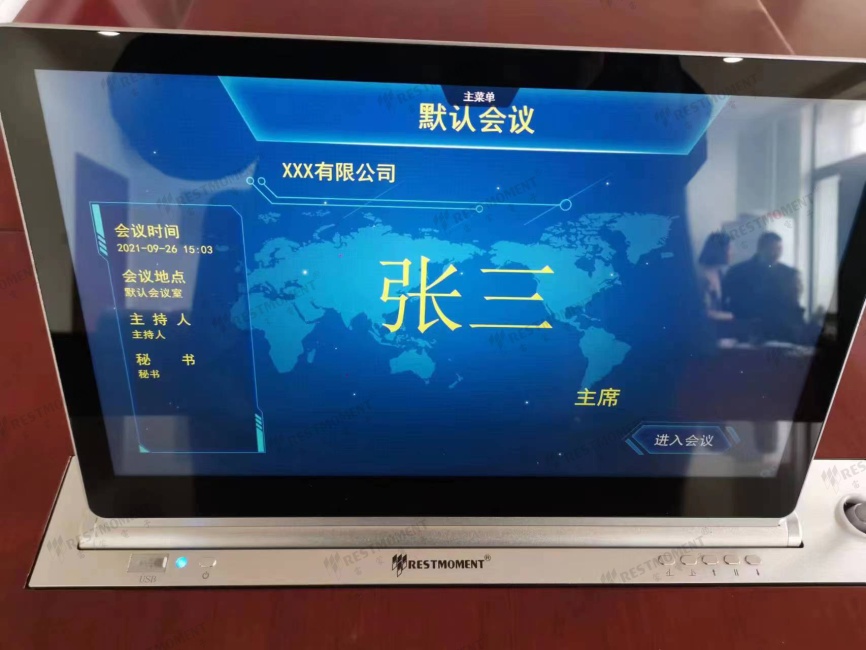 Restmoment paperless conference system enables paper to be converted into the form of electronic information data transmission and preservation, which can not only reduce the waste of paper, save time and effort, but also more safe and convenient. Through the touch screen one-click operation of the management before, during and after the meeting, and working with the Restmoment lifting integrated conference microphone, it can easily solve various problems of the meeting. The conference room is also equipped with hi-fi audio and other full set of conference equipment, fully responding to the various needs of the conference.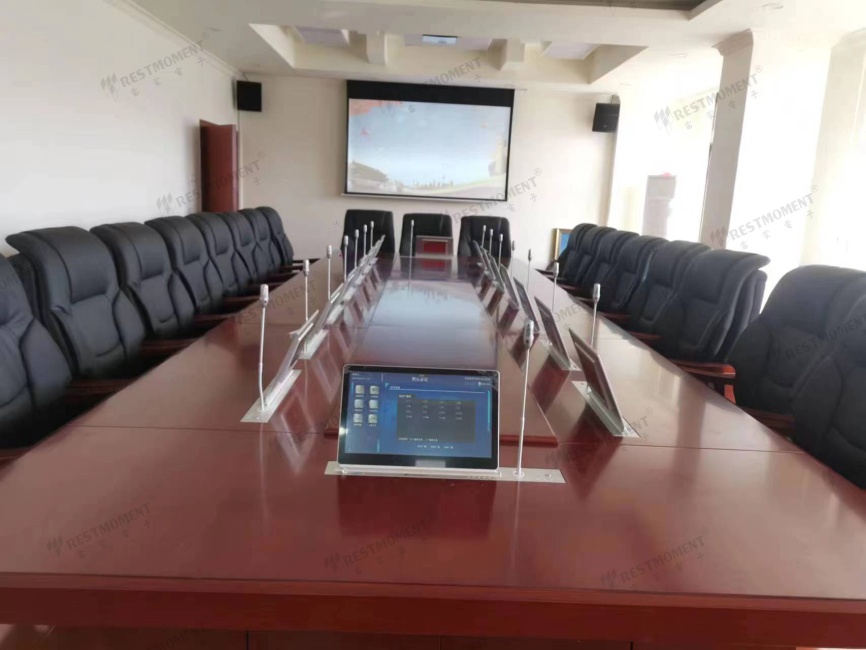 Restmoment has been deeply engaged in the industry for more than 20 years. And we are professionally focus on digital conference, always insist independent research and development, independent property rights, independent brand, independent production. In the future, Restmoment will continue to develop more intelligent and more comprehensive products and technology applications. We will produce more professional, intelligent and digital conference environment for all the clients.
---