Restmoment settled in a meeting room in Qinghai Province
---
---
In order to provide better serve, the conference room in Qinghai Province is busy with daily official duties. Therefore, it is necessary to build advanced conference system to ensure the efficient and confidential of the conference venue. Restmoment finally chose the full digital high-end conference system RX-A2 series and RX-A2/2 series to improve the efficiency of the meeting.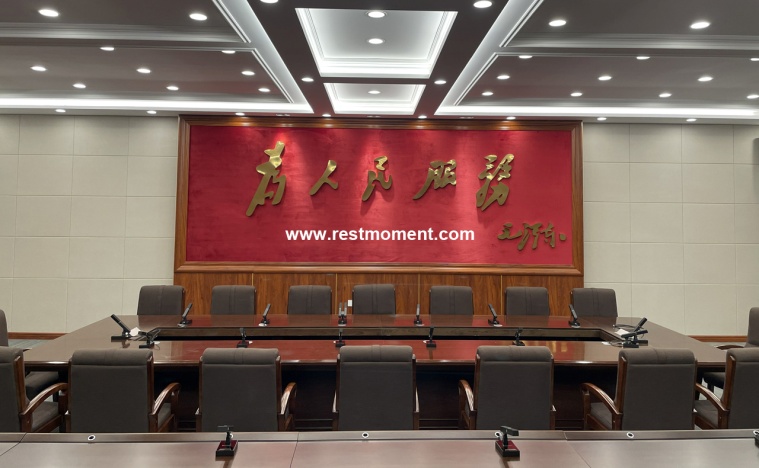 Restmoment all-digital high-end conference system meets the various requirements of the conference room, including: conference unit RX-A2, double microphone conference unit RX-A2/2, conference controller RX-V3.1. And worked with a new generation of digital ultra-high-speed feedback suppression system RX-AF26. Because of the digital conference system, a professional conference meeting is created to ensure that the speaker's voice can be heard clearly in every corner.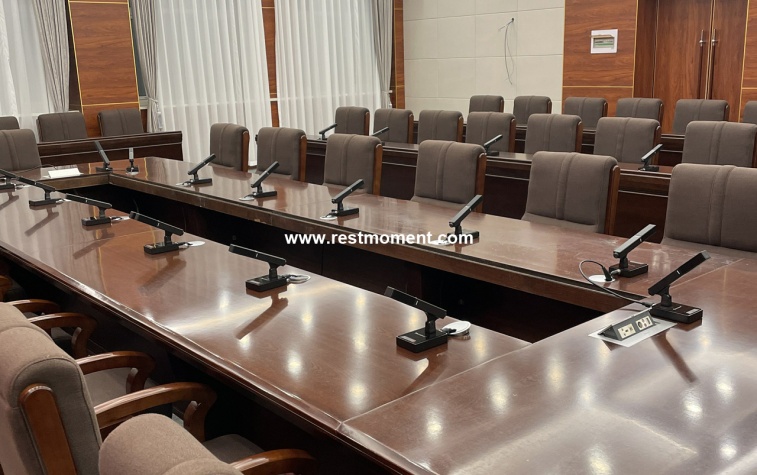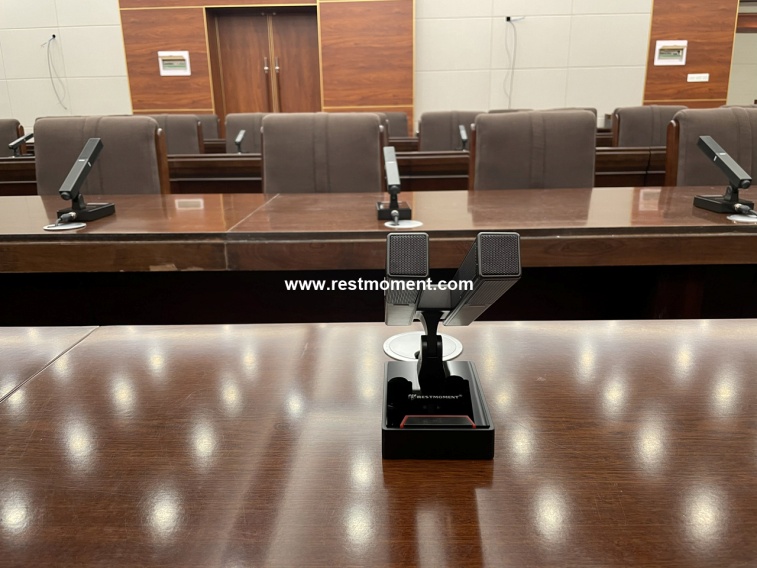 Restmoment full digital high-end conference system RX-A2/2 series, which is designed with dual microphones and have three backup protection functions; Directional pickup, long distance pickup; It has speech discussion, video tracking and strong anti-interference functions of mobile phones; And it has multiple connection methods, easier installation; The unit has speech indication function; The overall design of the square microphone is generous, stable and beautiful. It can be up and down 55 degrees, left and right 180 degrees.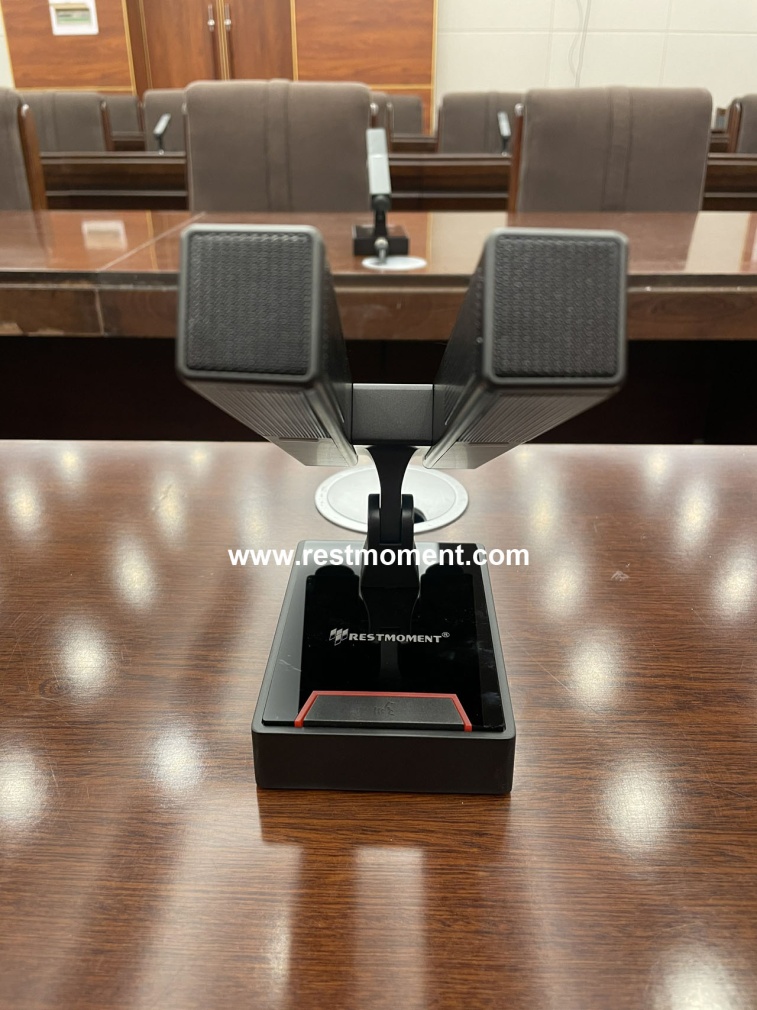 Restmoment Digital Conference System has always been committed to providing high-quality products for government agencies, enterprises and global clients. We build an intelligent, efficient, safe, and multi-functional communication platform for all clients. Also we allow users to experience the convenient and comfortable meeting during the period.
---