The First Hospital of Shanxi Medical University installed Restmoment conference system
---
---
The First Hospital of Shanxi Medical University is a general hospital integrating medical treatment, teaching, scientific research, prevention, management, and rehabilitation. In order to improve the efficiency of the meeting, Restmoment has designed it with the full digital high-end conference system RX-A2 series, which has been highly appreciated by users.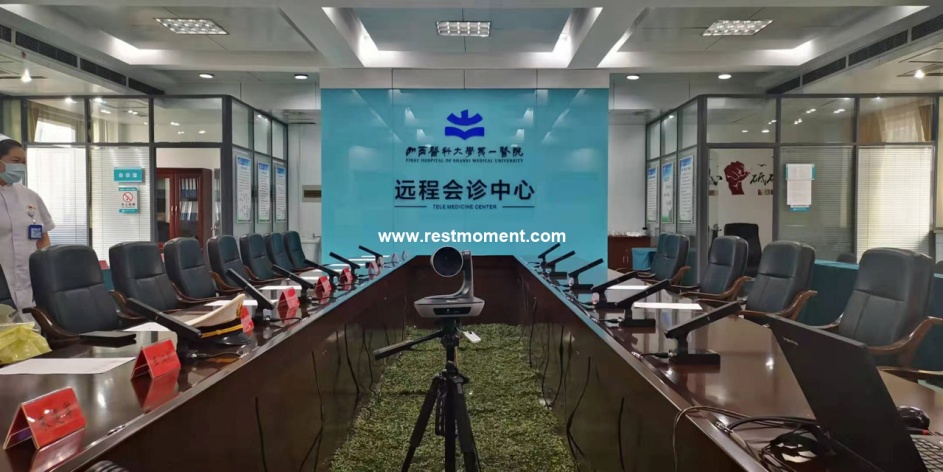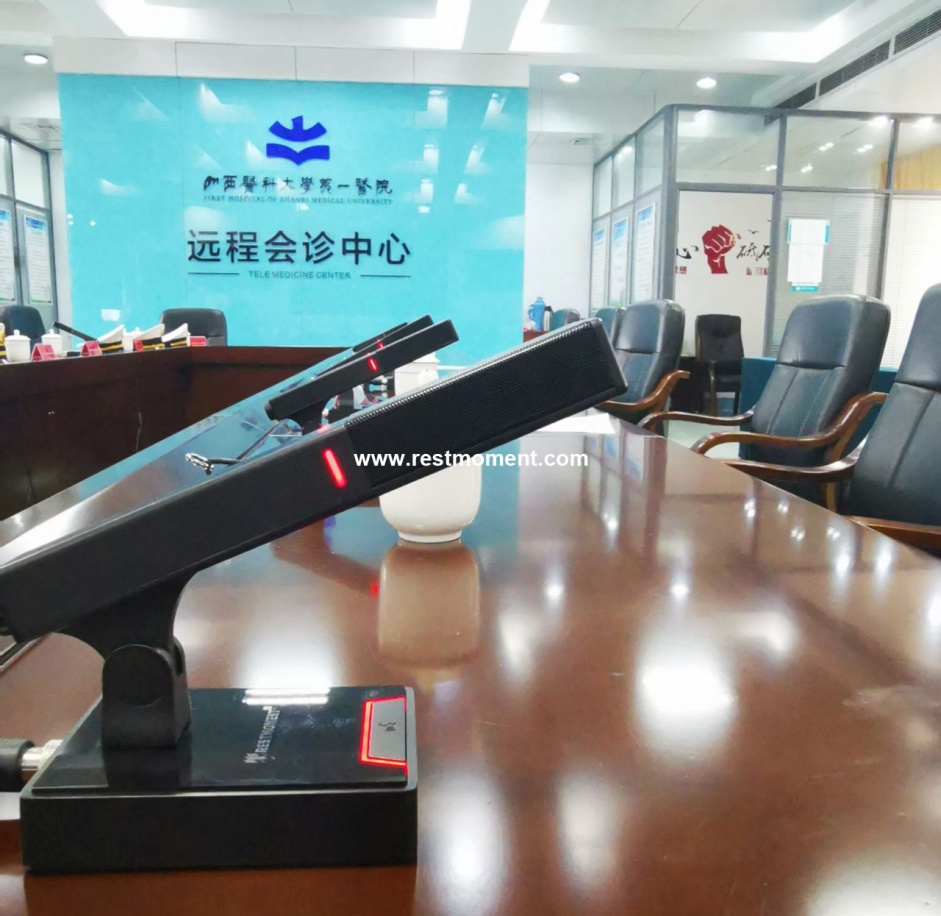 With the development of information technology, the traditional conference mode can not satisfy the effective transmission. In order to improve the conference efficiency of the hospital, Restmoment has designed a fully digital high-end conference system, including high-end conference unit RX-A2 and high-end conference controller RX-V3.1.
The full digital high-end conference system RX-A2 series is the Restmoment best selling product, and it has successfully installed in China. The conference unit is equipped with a square super-cardioid microphone with a 14 mm diameter gold-plated condenser microphone core. And the pickup distance can reach 130 cm; it has a variety of connection methods; It has functions such as speech discussion, video tracking, anti-interference from mobile phones, and double backup guarantees.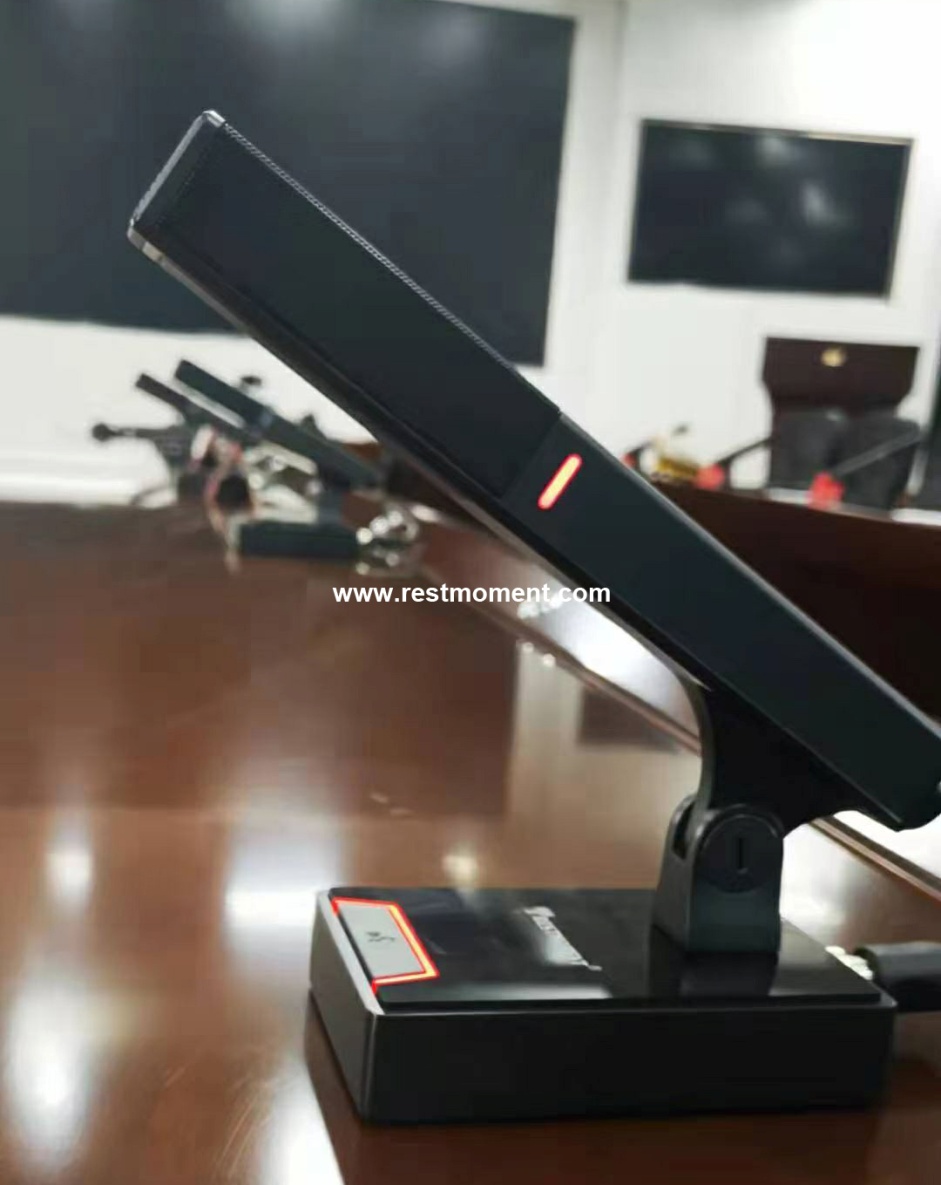 Restmoment specializes in digital conferences more than 20 years. We has provided guarantee services for large-scale international conference projects for many times, and it has won the trust and support of users. Restmoment will continue to provide customers with strong conference guarantees.
---