Restmoment system was installed in the conference room of the People's Congress in Gansu Province.
---
---
Recently, a meeting room of the People's Congress in Gansu Province requested to upgrade the conference system. Restmoment full digital high-end meeting system was successfully installed.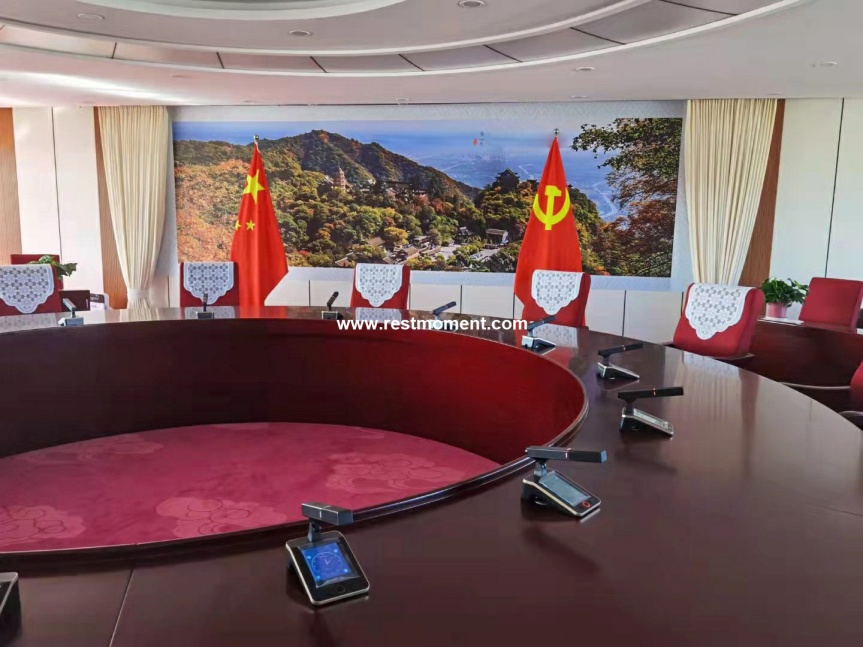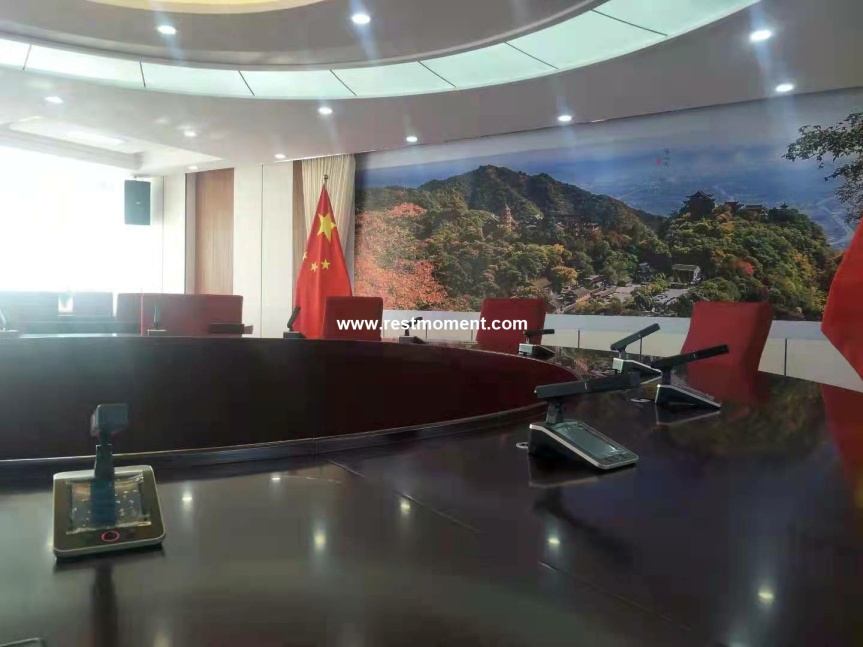 The meeting room of the People's Congress in Gansu Province has higher requirements for its internal meeting equipment. It not only improve the efficiency of the meeting, but also be easy to use. And it can meet a variety of functional requirements. According to the actual needs of customers and the conference room's conditions, Restmoment has designed the conference room with a fully digital conference system RX-6830/03 series, including a 5-inch touch screen multi-functional high-end conference microphone RX-6830/03, and a conference controller RX-V3 .1.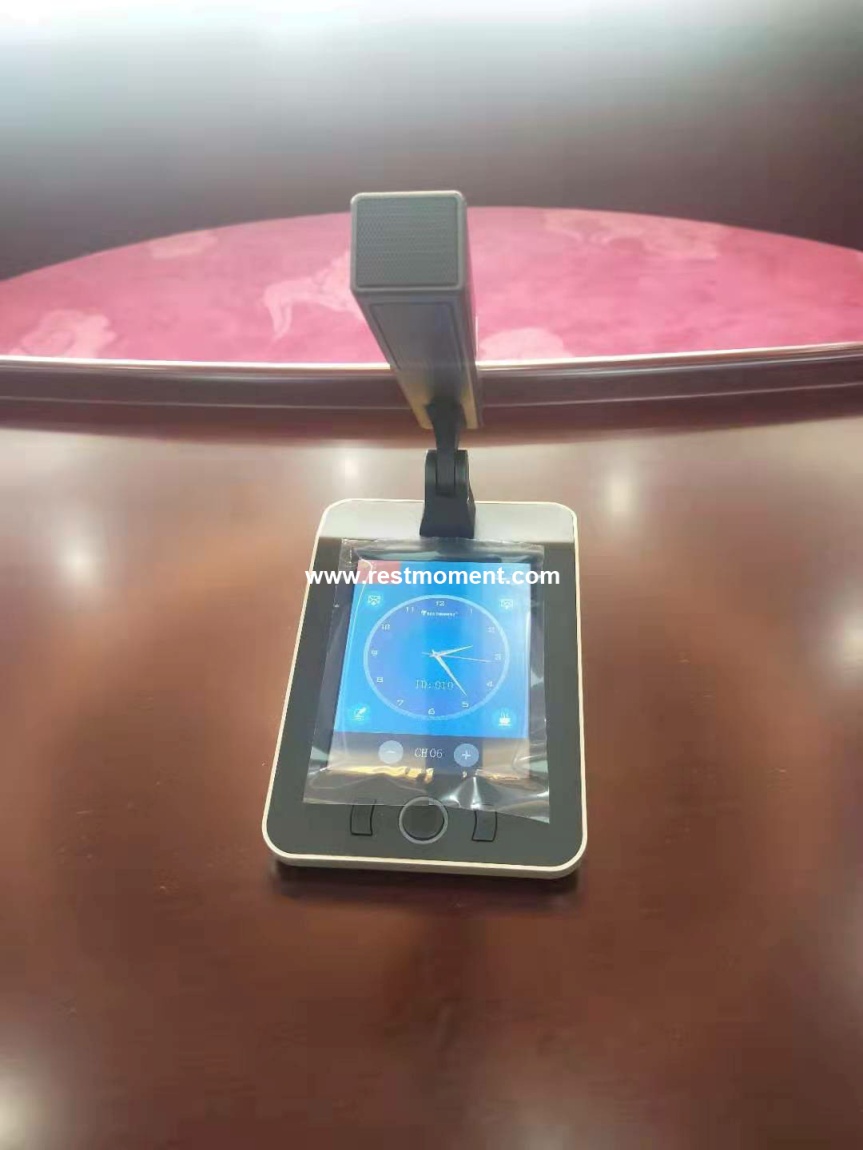 Restmoment RX-6830/03 series of full digital multifunctional high-end conference system. It conforms to IEC60065 international standard, equipped with square super-cardioid microphone. The pickup distance is up to 130cm, high-fidelity sound quality; Also it has 5-inch TFT 640(H) ×480(V) capacitive touch screen with many functions such as speech discussion, video tracking, sign-in voting, simultaneous interpretation and double backup, etc., It can fully meet the various requirements of various conferences.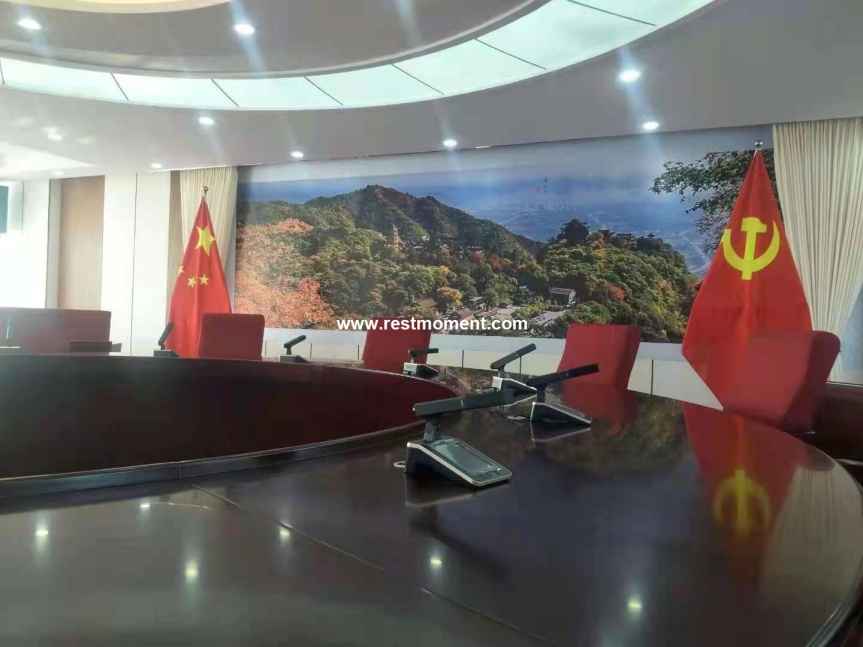 Restmoment conference system has replaced the traditional conference with advanced digital technology. In the future, Restmoment will continue to provide more high-quality products and services.
---