A party school in Anhui Province uses Restmoment conference system
---
---
The party school in Anhui Province is a working department of the party committee. Also it is a training base for party and government leaders, and an important think tank for the party committee and the municipal government. In order to improve meeting efficiency, Restmoment has upgraded the meeting equipment for the meeting room of the party school of the party committee in Anhui Province.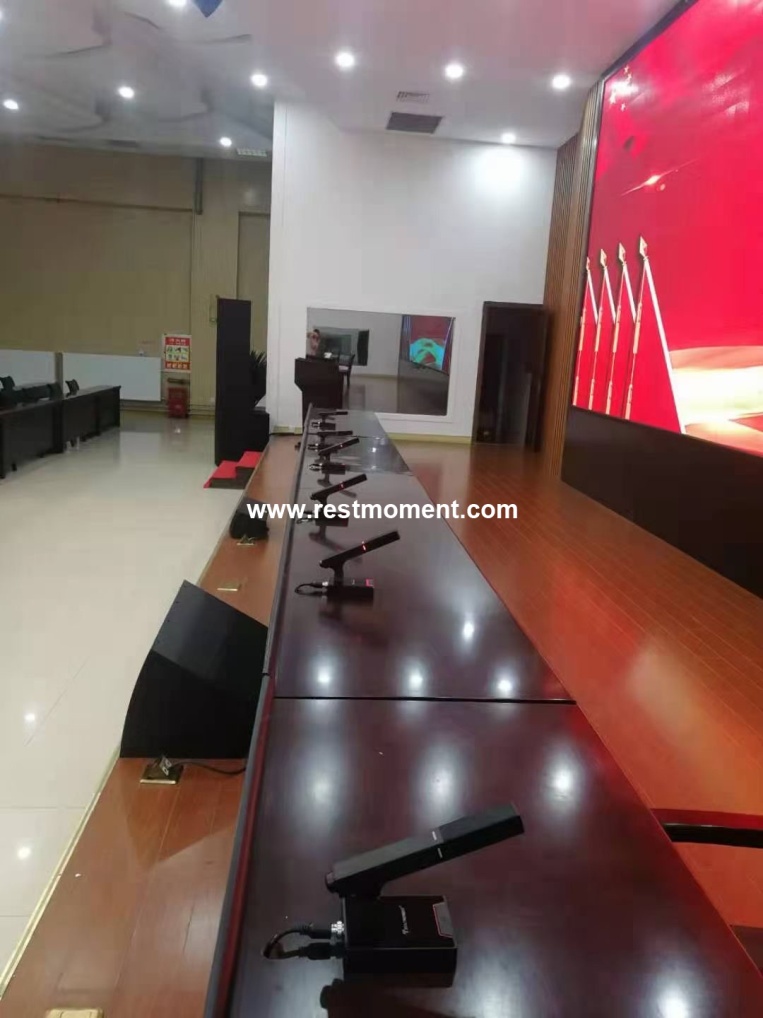 The meeting room of the party school in Anhui Province is busy. In order to enhance the efficiency of the meeting, Restmoment has designed the meeting room with a fully digital conference system RX-A2 series, including a high-end conference unit RX-A2 and a high-end conference controller RX-V3.1.
Restmoment full digital conference system RX-A2 series complies with the IEC60914 international standard. The conference unit has a square super-cardioid microphone. And the pickup distance can reach 130cm; it supports multiple connection methods like "Y-line hand-in-hand" or "circular hand-in-hand". It has speech discussion and video tracking function, double backup protection function and anti-interference ability of mobile phones; The square barrel can be up and down 55 degrees, and left and right 180 degrees rotation, flexible control.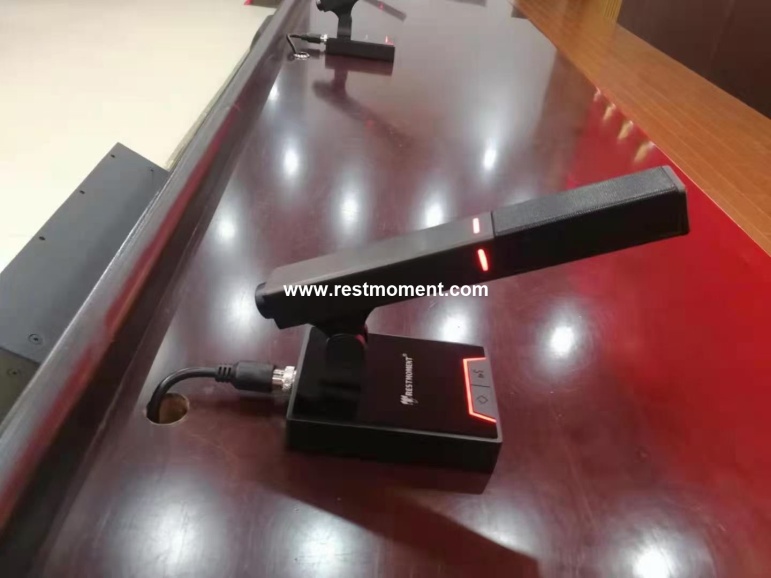 Restmoment is a high-tech enterprise that has always insisted on independent research and development, independent property rights, independent brands, and independent production. Depends on its mature and stable technology, practical product functions and exquisite appearance design, it is deeply appreciated by many customers.
---