Restmoment system was installed in the intelligent meeting room of a bureau in Xinjiang
---
---
Recently, Restmoment supplied the conference system for the intelligent meeting room of a bureau in Xinjiang. It greatly improved the work efficiency. The project requested to build an effective communication platform, safety, intelligence and easy operation.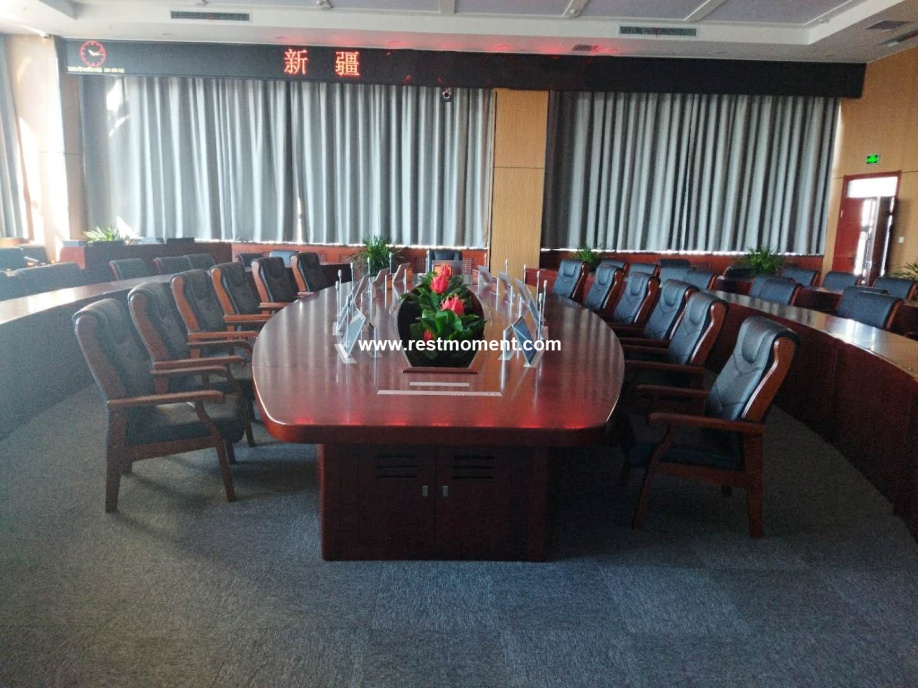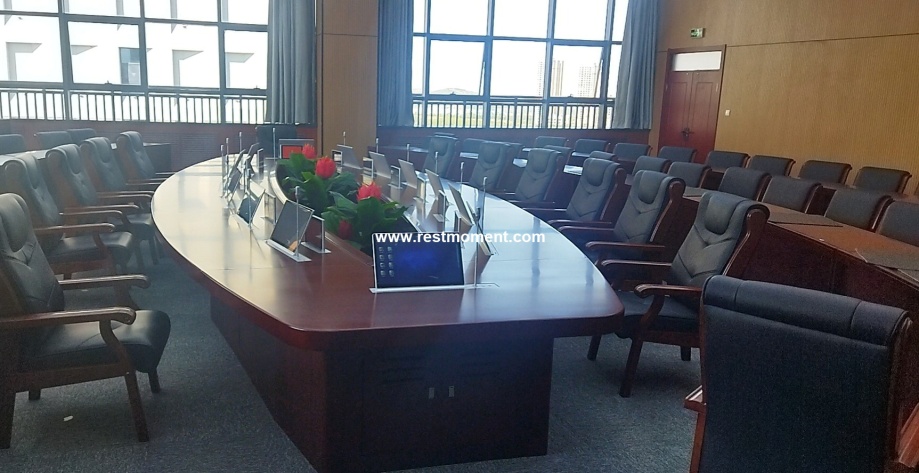 According to the requests of customers, Restmoment designed a 17.3-inch paperless conference system RX-D6101/HP series and dual-screen 10.1-inch lifting electronic display system RX-D2221/H series for a meeting room of a bureau in Xinjiang Province. 2.4G digital wireless conference system RX-4861 series and high-quality long-distance pickup microphone RX-D08 series are the final solution for the conference system.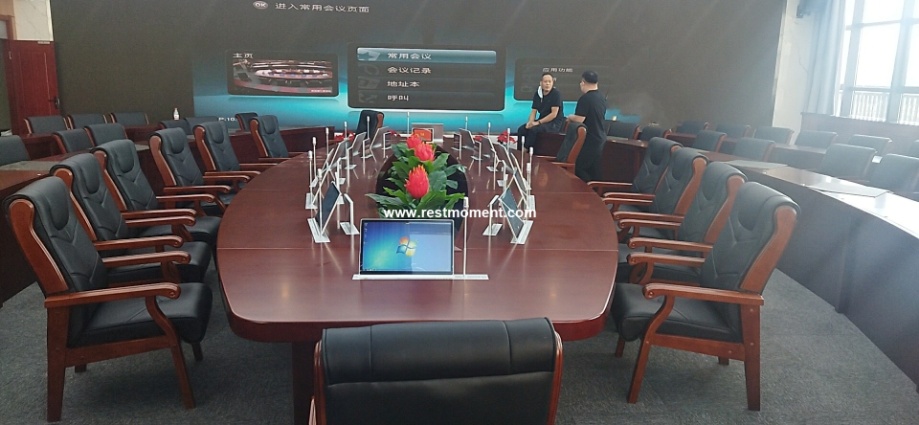 Multiple conference systems can meet the traditional conference discussions, as well it can meet the environmental protection concepts, which greatly reduces conference costs. Paperless conference system RX-D6101/HP series adopts overall CNC design, one-piece molding; The thinnest part is only 4.8MM. Internal high-definition screen is 17.3 inches. It adopts IPS full viewing angle display, high-definition resolution 1920* 1080, which supports HDMI; lifter control software supports PC installation, compatible with common operating systems. It can be controlled uniformly or grouped. In order to avoid the failure rate and poor contact of multiple interfaces, the screen adopts a high-definition interface to realize the overall transmission of images, data and control signals.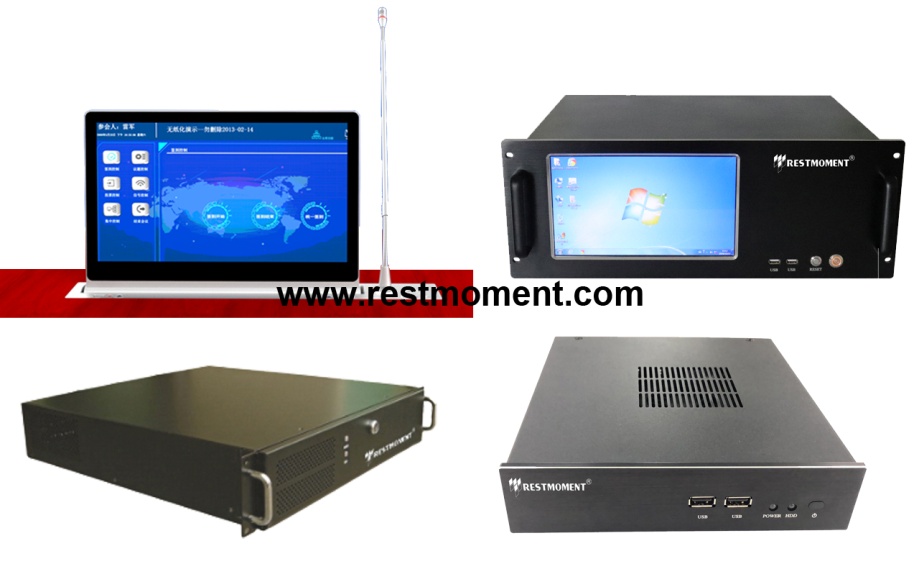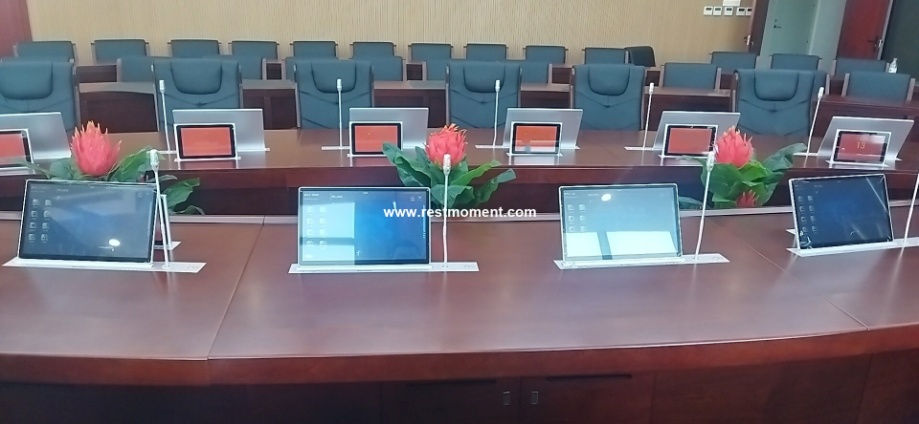 Dual screen 10.1-inch lifting electronic display system RX-D2221/H series: The lifter and the screen are integrated to ensure safe and convenient transportation and maintenance. And it can be upgraded independently; All aluminum alloy case, overall CNC design; The thickest screen is 18MM; The screen is 10.1 inches on both sides. The physical resolution is 1280*800. And it has IPS full viewing angle display; It adopts the quad-core Cortex-A9 core 28nm process and 1.4G main frequency. Memory is 8GbitRAM, and hard disk is 64Gbit EMMC; It has dual networking, which supports both wifi networking and RJ45 network cable networking; Dual screens can display participant information simultaneously. It supports call services, conference exchanges, conference information, conference notifications, voting functions and so on.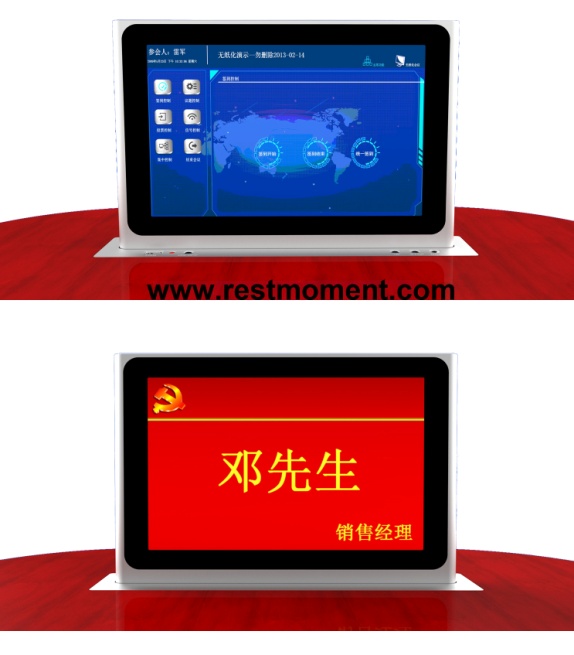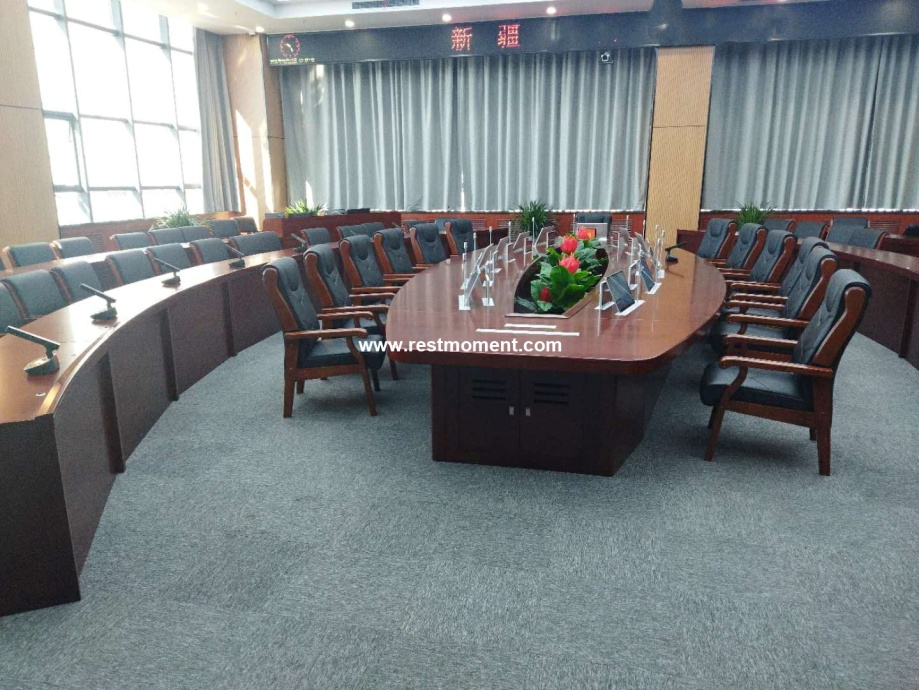 In order to maintain the overall decoration of the conference room, we designed a wireless conference system. And the installation is more convenient and easy; The advanced 2.4G wireless full digital radio frequency (PHSS) technology is adopted, which has stronger anti-interference and confidentiality. The high-end conference microphone uses 14mm diameter gold-plated film core. So the pickup distance can reach 120cm.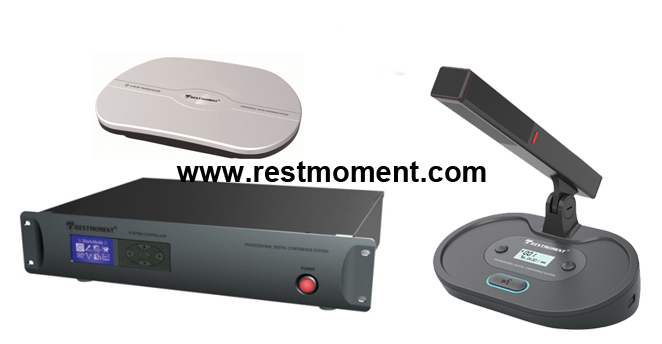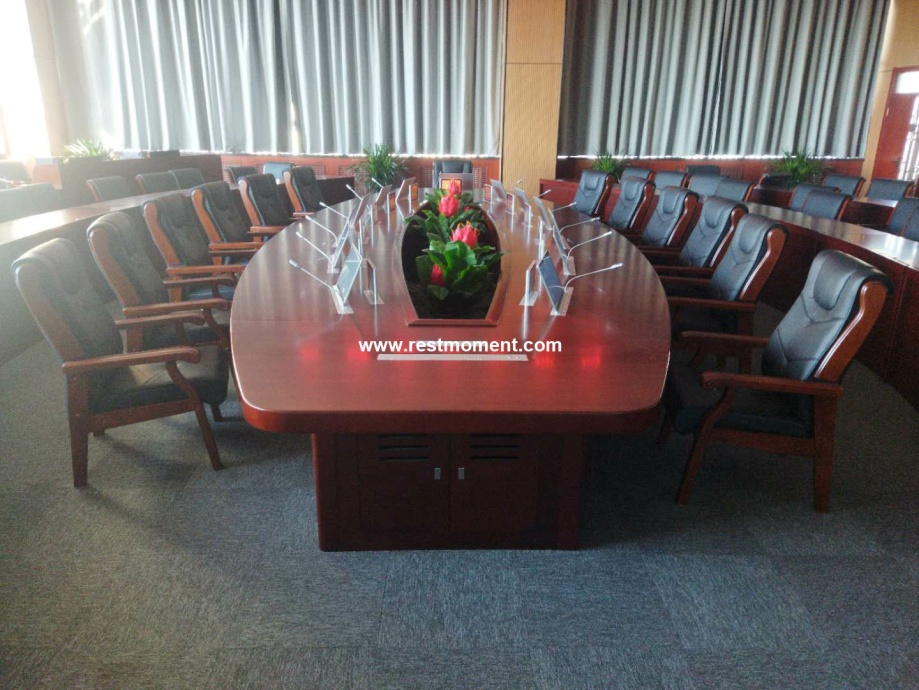 After installing the Restmoment intelligent conference system, it effectively improved the work efficiency, which was greatly appreciated by customers. Restmoment specializes in digital conferences. And we are always provided the effective communication system with innovative technologies, high-quality products and good service.
---