A government meeting room in Shanxi Province installs Restmoment conference system
---
---
Recently, a government meeting room in Shanxi Province has a plan to upgrade the conference equipment. The equipment should have high confidentiality, safety and stability, high-fidelity sound quality, and good sound pickup. Finally, Restmoment full digital conference system RX-A2 series was selected.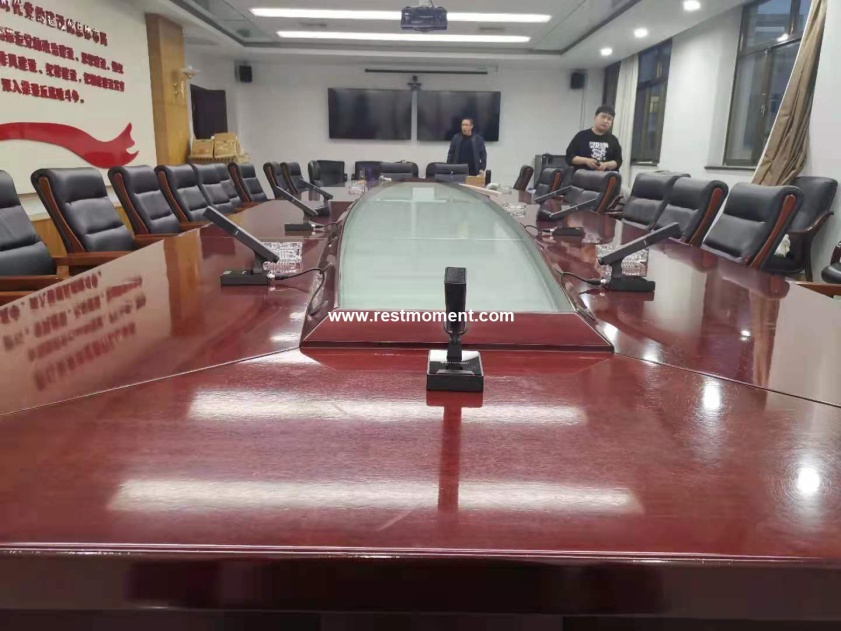 The meeting rooms are busy with daily work. In order to improve work efficiency, Restmoment equipped it with a fully digital conference unit RX-A2 and a controller RX-V3.1.
Restmoment full digital conference system RX-A2 series complies with the IEC60914 international standard. The conference unit is equipped with a square super-cardioid microphone with a 14mm diameter gold-plated condenser microphone core. The pickup distance is up to 130cm and high-fidelity sound quality; it has multiple connection methods like "Y-line hand in hand" and "ring hand in hand"; It has dual backup guarantee function and super anti-interference ability of mobile phones; The overall design of the square barrel rod is generous, stable and beautiful. And it can be rotated up and down 55 degrees, left and right 180 degrees, flexible control.
The high-end conference controller is the core component of the Restmoment ADCS conference system. It is an important bridge to realize the intercommunication with the conference unit and the PC management software function module. It can realize the centralized control of the speech discussion and automatic video tracking function. It is the first choice for many conferences.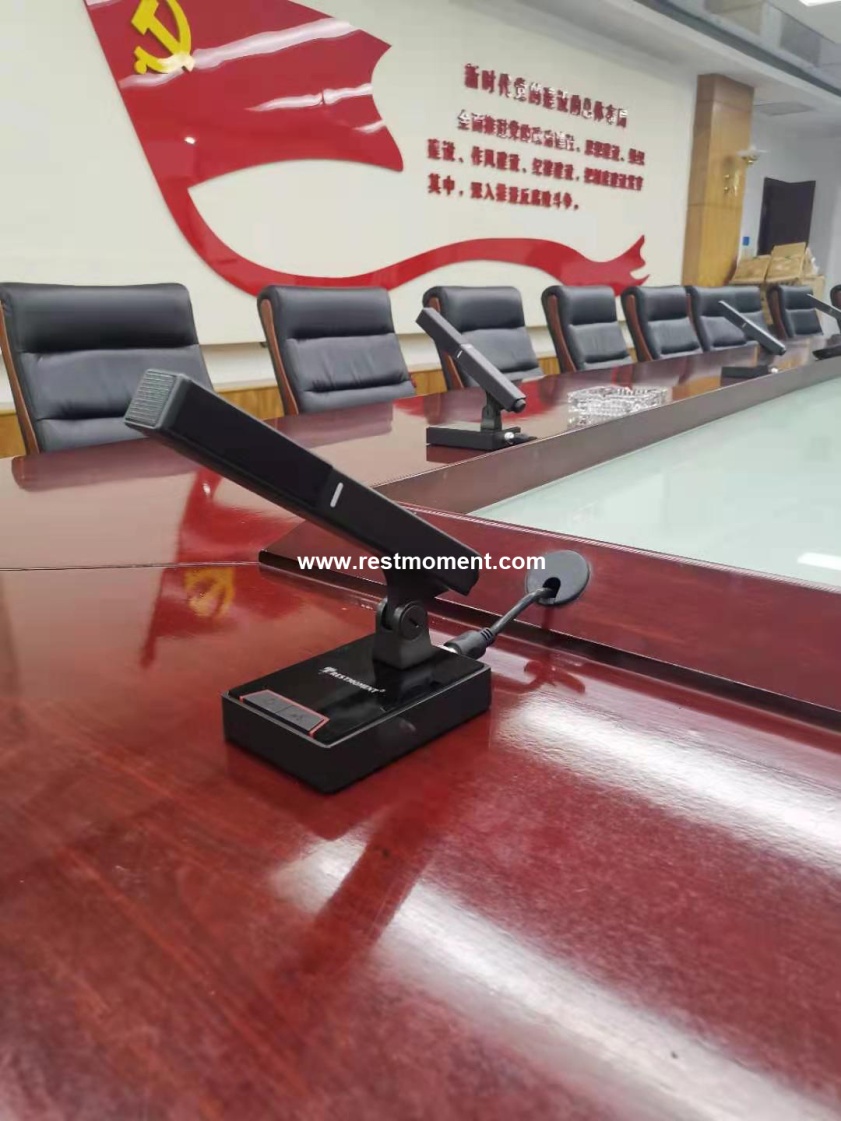 Restmoment has many years history. Because of good reputation, innovative technology, high-quality products and services, it has many large and small conference projects all over the world. Restmoment will always bring more high-quality products and excellent technical services to our partners.
---