Used in Shanxi for an innovative ecological planning and construction meeting
---
---
Recently, the meeting of the Yellow River Golden Triangle Innovative Ecological Agglomeration Area Planning is held. In order to better serve it, the conference room was installed Restmoment digital conference system, which was put into use in July.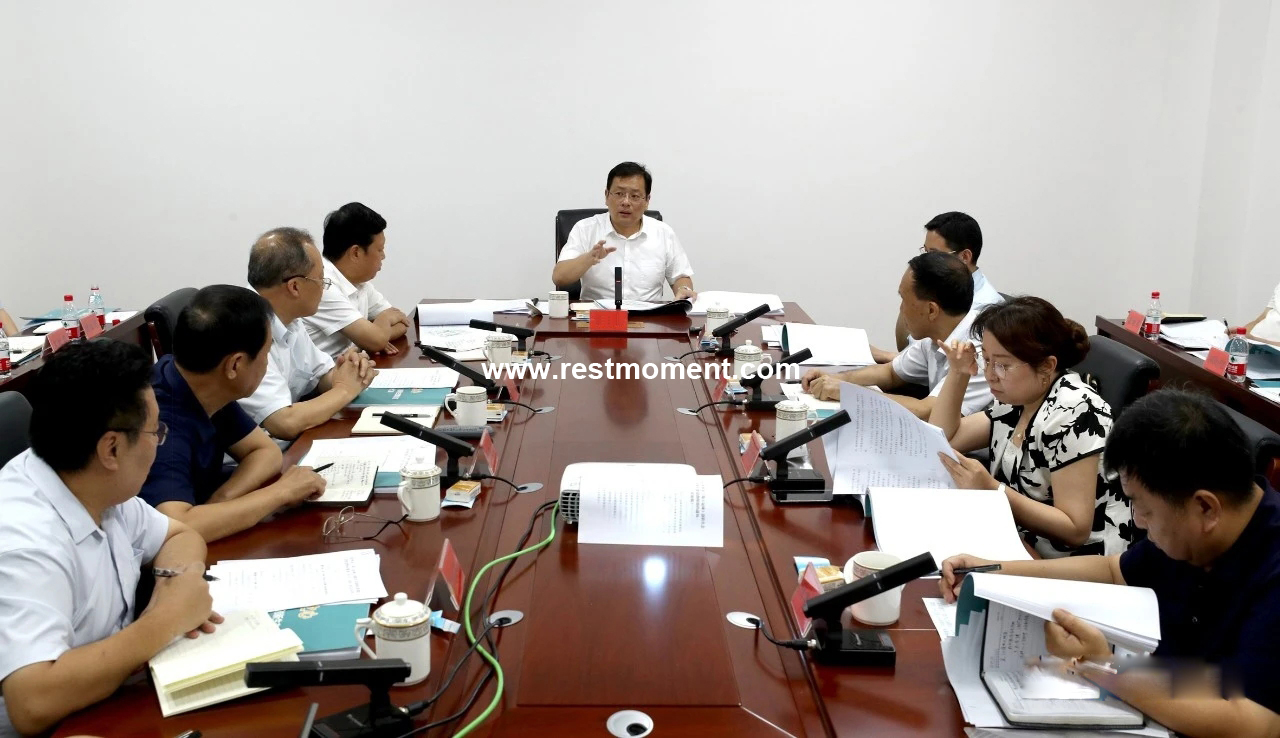 The government conference room is a bridge for the government's efficient work. Participants in the meeting were able to receive reports and have discussions on the function positioning, business format and industrial layout. Naturally, it requests the good products and services.
This project installed Restmoment full digital conference controller RX-V3.1 and conference unit RX-A2. Restmoment full digital conference system are used in some large and small government conference rooms in China.
The full digital conference controller is the core component of the Restmoment ADCS conference system. It is an important bridge to realize the intercommunication with the conference unit and PC management software functional modules. It has speech discussion and automatic video tracking functions. It is the best choice for large and medium-sized meetings. The perfect detection function can automatically detect the operating status online.
Each seat is installed a conference unit RX-A2. The conference unit RX-A2 adopts high-speed RISC embedded digital processing hardware. It improves the speed and the stability of the system. It has a built-in 24 point automatic feedback suppression function. The sound of all channels is close to CD-level.It is the ideal equipment for high-end conference rooms. Also, it has multiple connection methods, such as "Y-shaped line hand in hand" and "loop hand in hand". It adopts a square super-cardioid microphone with a 14mm diameter gold-plated condenser microphone core. The pickup distance can reach 130cm.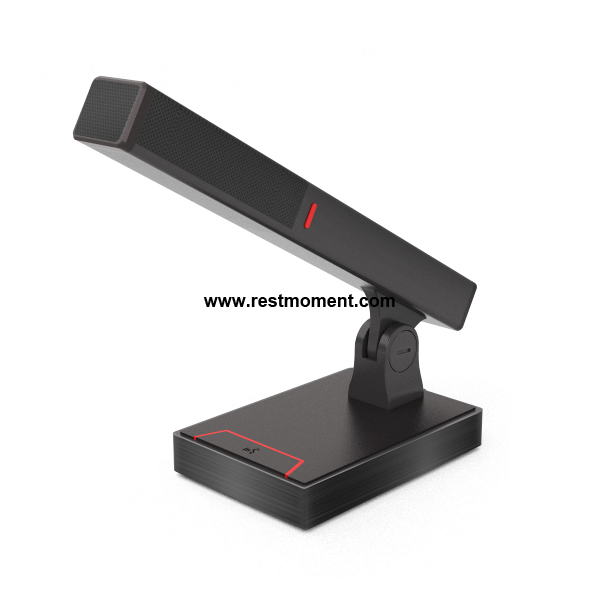 Restmoment digital conference system is easy to operate and easy to maintain. It improves the work efficiency. The product and after-sales are trustworthy.
As a leading brand in the field of digital conferences, Restmoment has been committed to bringing high-quality products and excellent technical services to all clients. We have passed many national quality certifications. In the past 20 years, Restmoment always take "providing quality services" in the first place. Therefore, in this conference, Restmoment provided a complete set of service.
---