A government conference room in Guizhou
---
---
Recently, a city government meeting room in Guizhou needs to install a wireless conference system. The demand for speaking equipment is high. The equipment needs to be easy to operate, and the speech should be clear, and all wireless conference functions must be centrally controlled.
After comparing, the customer finally chose to use Restmoment full digital 2.4G wireless conference system: conference unit RX-2861, RF Transceiver RX-HE2863 and wireless conference Controller RX-M2863/VB.
With the improving of the functions of the government, the meetings are becoming more and more frequent. The traditional conference system can not meet the requests. At the same time, the printing and recycling of conference materials cannot often be reused because of the requests for confidentiality. In recent years, with the rapid improvement of the technology, the government requests new digital conference system.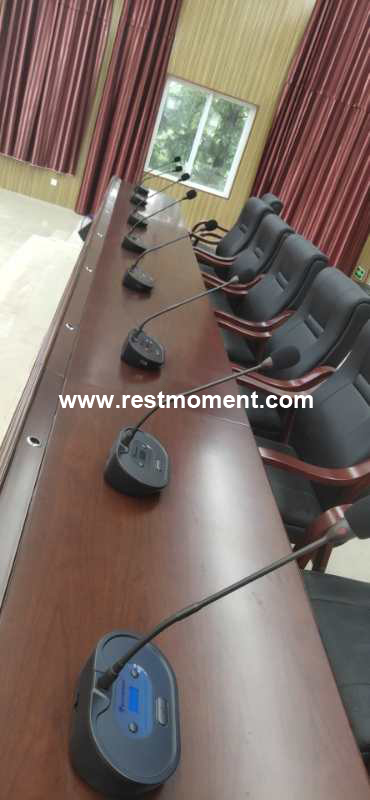 Restmoment Digital Conference System is an integrated solution which is designed to solve practical problems in modern conferences. It is suitable for various high-end conference halls, as well as important government meetings. Restmoment has the advanced digital conference technology and has a deep understanding of the development and application of conference systems. Restmoment Digital Conference System replaces the traditional conference mode with new digital technology. With its digital performance and the software, it meets the management requirements of modern conferences.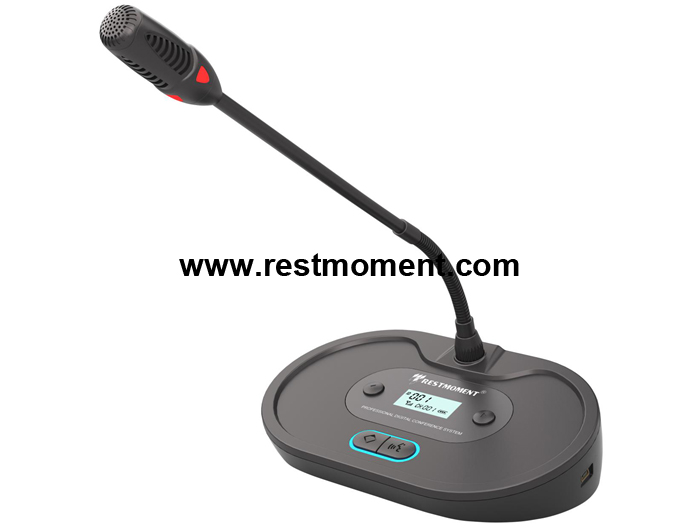 RX-2861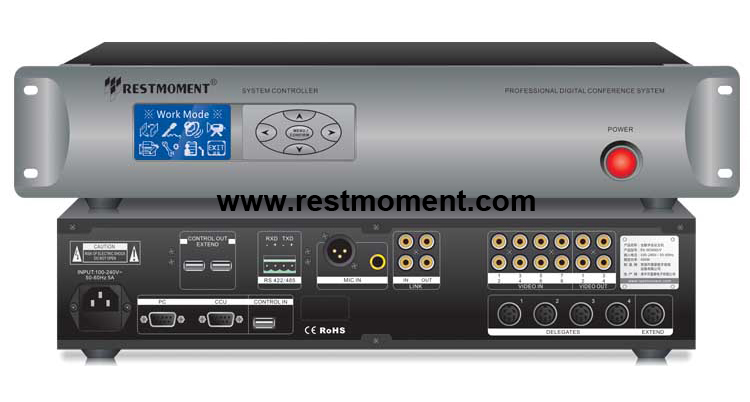 RX-M2863/VB
The full digital 2.4G wireless conference controller is the core component of Restmoment conference system. It is an important bridge to realize intercommunication with RF transceiver, wireless conference units and PC management software functional modules. It adopts high-speed RISC embedded processing hardware architecture which improves the speed of the system and ensures the stability of the system. Built-in 8×4 video matrix switch can manage multiple video signals. It has four microphone management modes. When a single microphone is turned off, it will automatically track. It will automatically return to the preset panorama when all microphones are turned off. The RF transceiver adopts 2.4G communication technology, 360-degree communication. It has wireless receiving and wireless transmitting two-way transceiver functions, which is powered by the wireless conference controller. The installation is convenient and quick. It is the best choice for current conferences.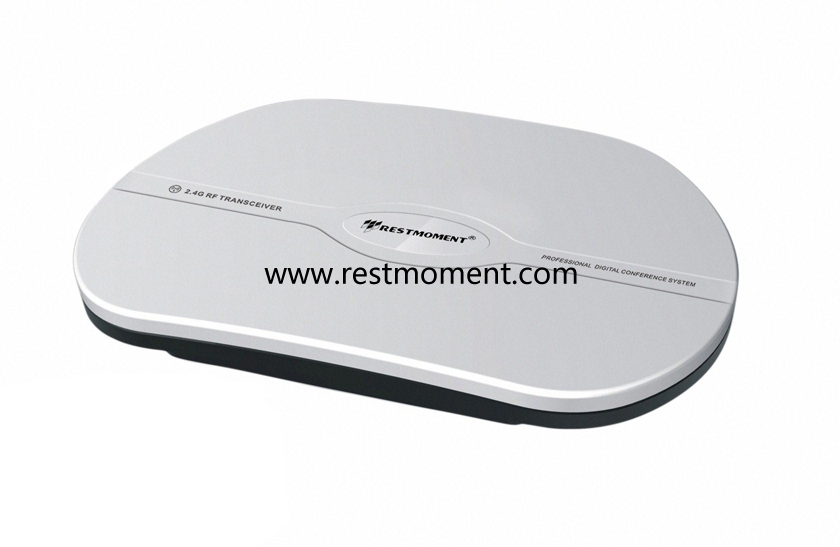 RX-HE2863
The whole system has many advantages, intelligent and wireless. It is easy installation, and it improves the quality and efficiency of government staff. Restmoment has more than 20 years of installation experience for professional conference systems. All products are independently developed. We have independent technologies, and have a complete production system. The conference systems gets a good reputation. The sound quality effect and excellent appearance provide a good communication way in the meeting.
---