A Great Hall of the People's Government in Tibet
---
---
Recently, Restmoment provided a high-end digital double-backup conference system and infrared simultaneous interpretation system for the Great Hall of the People's Government of Tibet. It was used in the third People's Congress in Tibet. The government held a "two excellence and one first" commendation meeting to commend advanced people. And it encouraged the party organizations at all levels.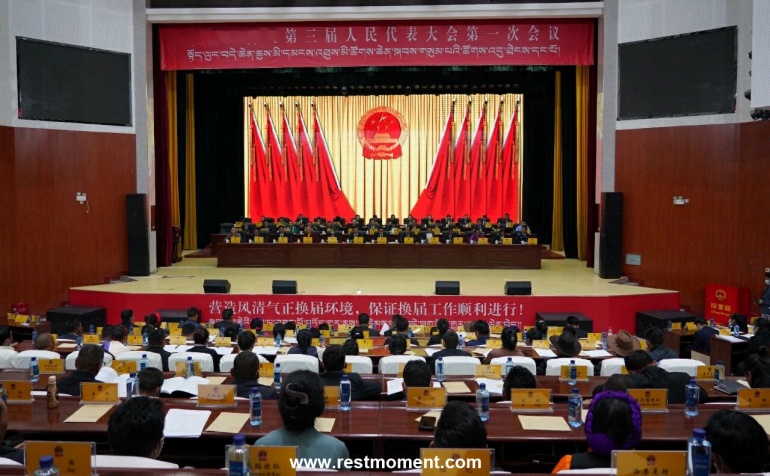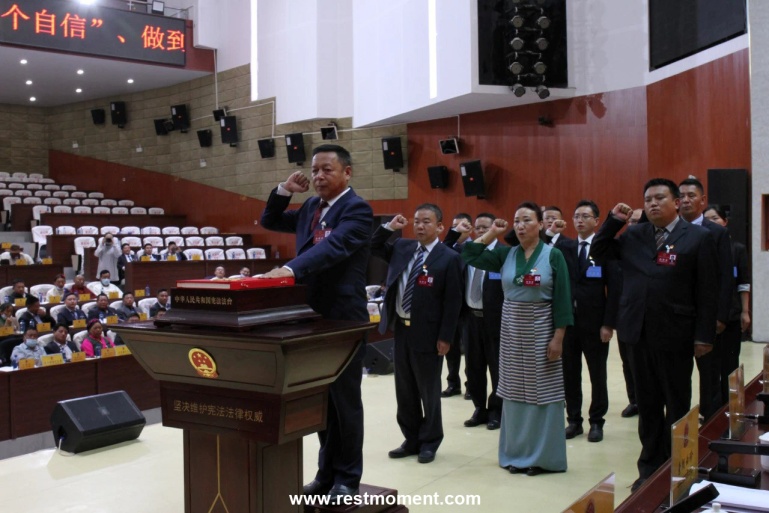 In order to promote the intelligent of the hall, Restmoment full digital high-end conference system and infrared simultaneous interpretation system were successfully installed in a Great Hall of the People's Government in Tibet. It helps the further development of the informatization construction of the Great Hall of the Government.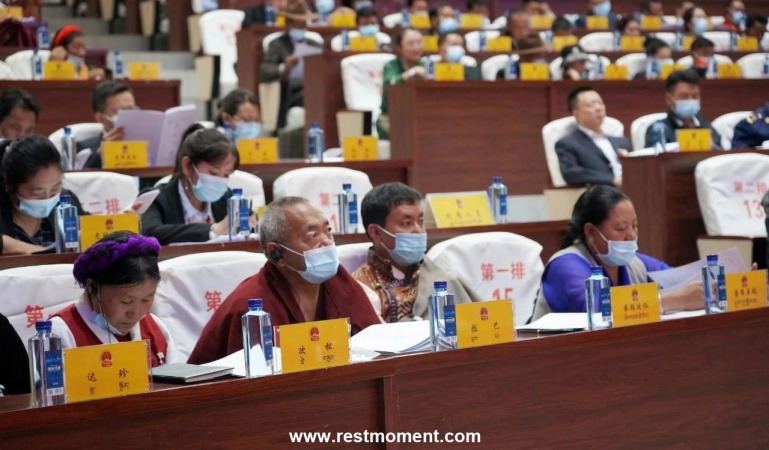 It adopts Restmoment RX-A2 series full digital high-end dual-backup conference system. And It can work with the high-end conference controller RX-V3.1. The system complies with the IEC60914 international standard. And the overall appearance is simple and elegant. It uses a square super-cardioid microphone with a 14 mm diameter gold-plated condenser microphone core; it has many connection methods; it has the functions of speech discussion, video tracking, anti-mobile phone interference and double backup guarantee ; The square tube rod can be up and down 55 degrees, left and right 180 degrees rotation. And the microphone has the speaking indicator.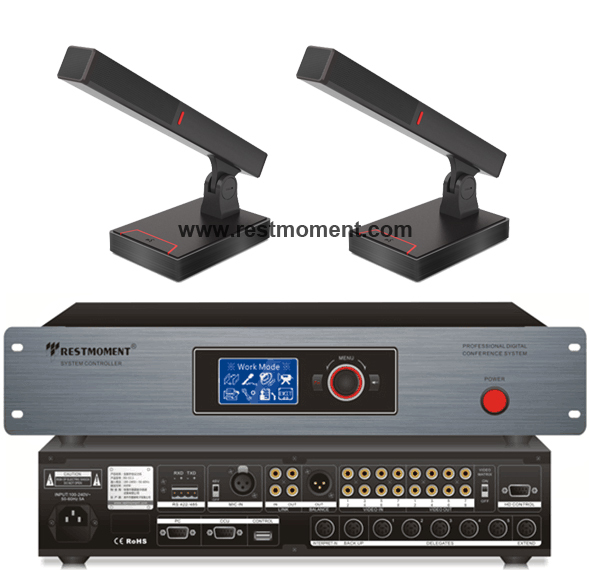 According to the requirements, it adopts Restmoment third generation infrared simultaneous interpretation system, which can accommodate 350 seats in the hall at the same time. The transmission of infrared simultaneous signal is stable and reliable, including: translation console RX-E9208, infrared Receiving unit RX-E1004XP, translation controller RX-M9208, infrared controller RX-M1008XP, 35W infrared radiator RX-H1032XP/35 and so on. The system can be compatible with the infrared simultaneous interpretation system conforming to the IEC61603-7 standard.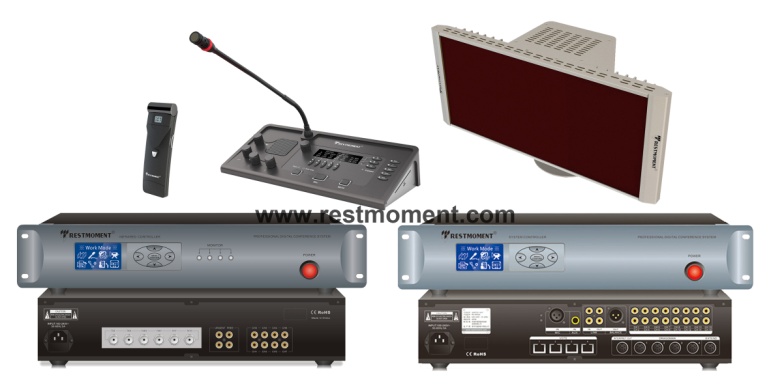 The translation console can have 8 simultaneous interpretation channels and monitoring functions at the same time. It can preset 5 input language channels. And it has 3 output channel shortcut keys and built-in IC card reader.
The translation controller can realize centralized control of all conference functions through a five-dimensional navigation keyboard on the panel and a 2.8-inch LCD display.
The infrared receiving unit can receive 4 languages. It can be powered by a AA battery or a rechargeable lithium battery pack. And it has channel selection, volume adjustment and power control switches.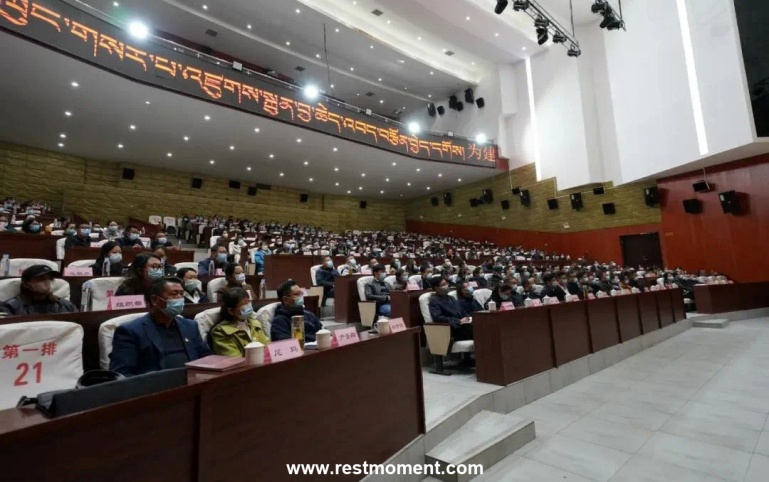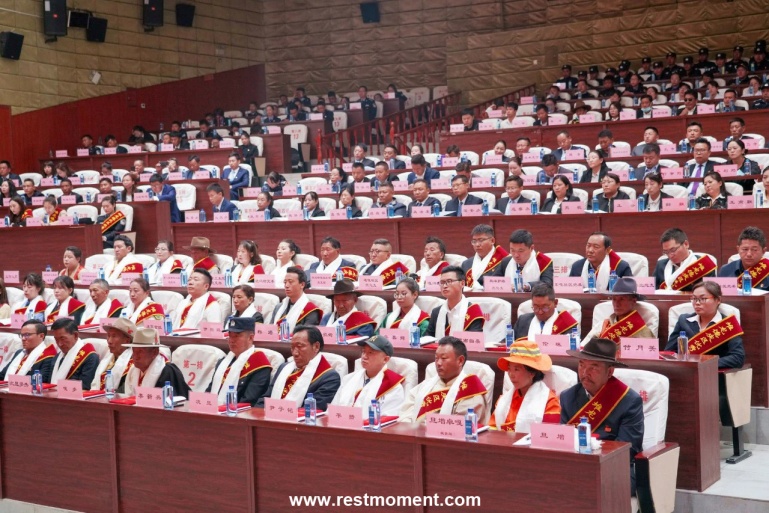 Restmoment has always been committed to providing accurate conference system solutions and high-quality products. We has established efficient office rooms for all the clients.
---