Promote mutual learning among civilizations and protect world heritage –the 44th World Heritage Conference
---
---
On the evening of July 31, the 44th World Heritage Conference successfully concluded in Fuzhou City, Fujian Province. From the exclamation at the opening ceremony, to the thunderous applause at the closing ceremony, the 16-day event left an unforgettable mark of Fuzhou in the history of the World Heritage Conference; From 34 "World Heritage Lists" New projects, to the multi-side meetings, to the "Fuzhou Declaration" that gathers consensus and actions, the 16-day event has also left precious wealth for the protection of the world heritage.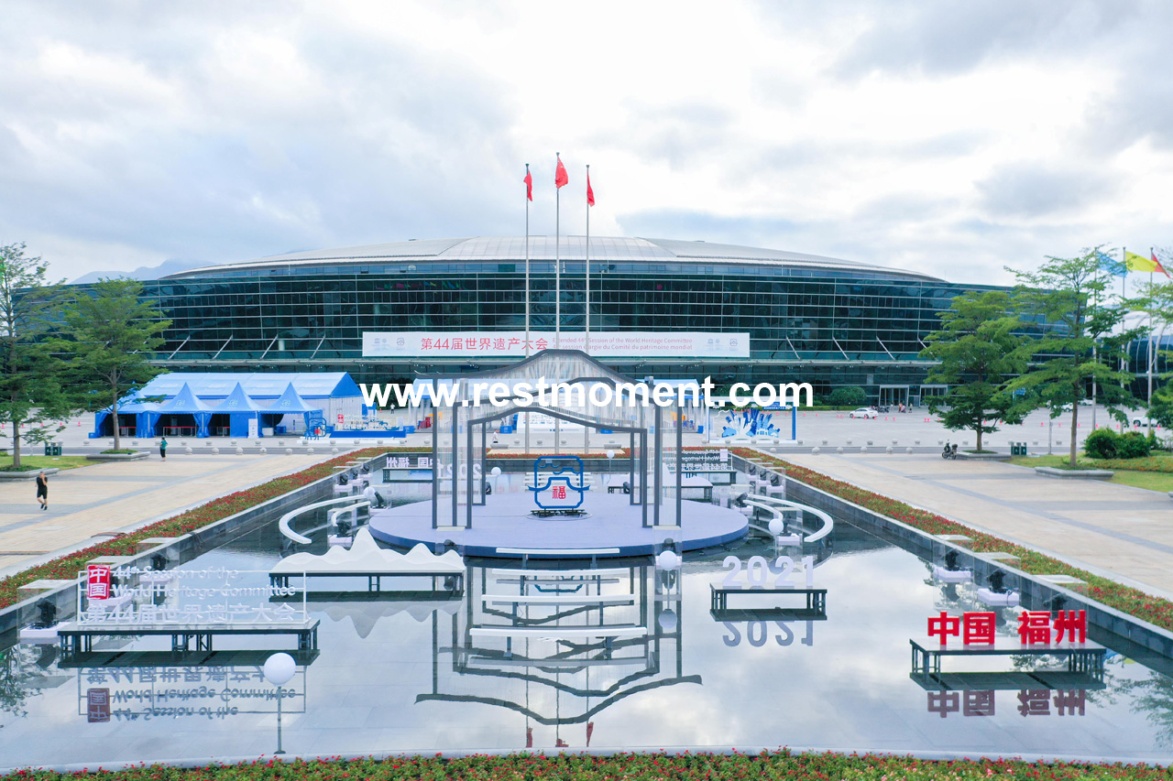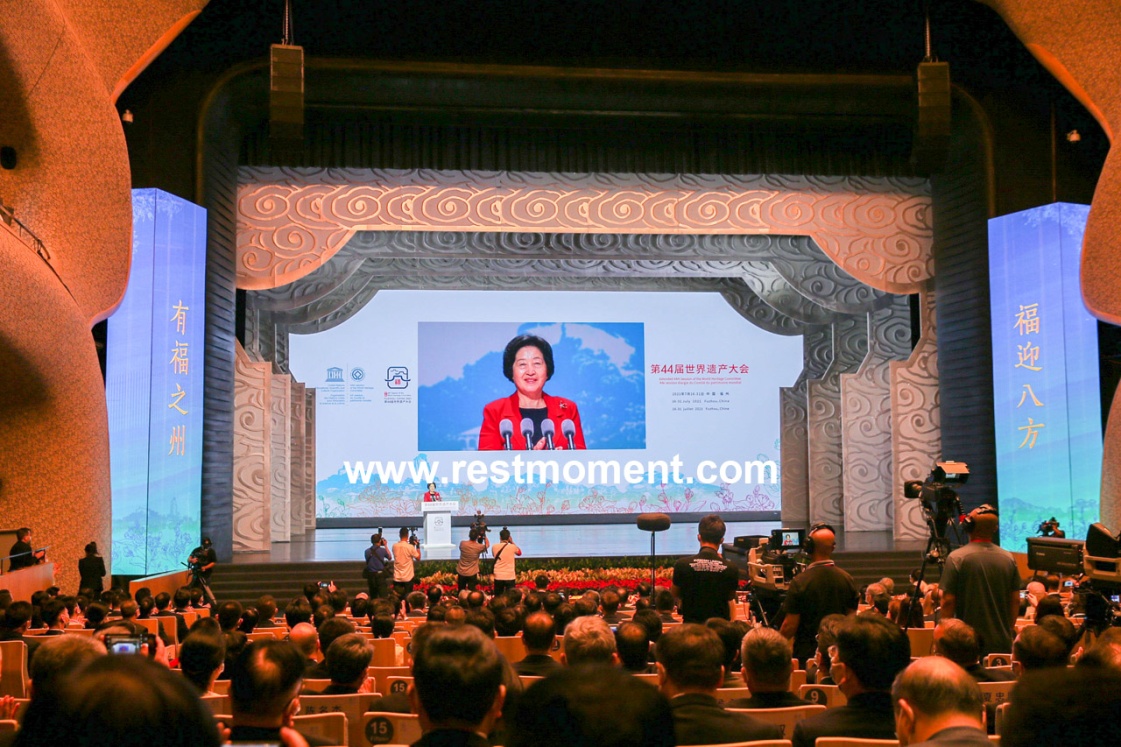 Affected by the epidemic, this World Heritage Conference adopted an offline and online approach. The conference was attended by 192 representatives of UNESCO members, diplomats from 57 countries and representatives of 3 international organizations. The organization reviewed two annual World Heritage projects in 2020 and 2021 online. As an extended conference, there are many conference halls, and each conference hall is different. There are many participants in each conference. The meeting requirements are high. The time difference between different places, and the complex technical support of conference equipment are greatly increased. It is difficult to install the equipments.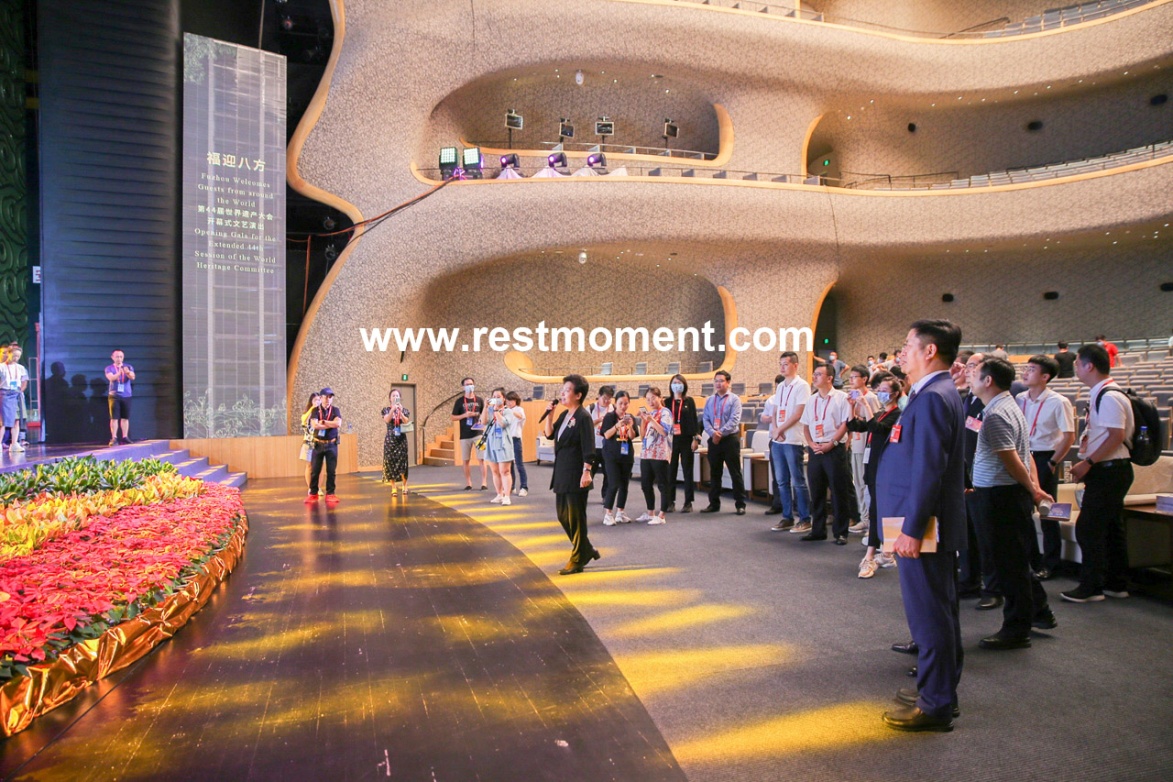 Restmoment has been committed to serving customers all around the world. We have our own full digital intelligent conference system equipment with independent intellectual property rights. It can completely develop the actual application according to the customer's requests. At the same time, Restmoment has sufficient electronic equipment. There are 10,000 sets of fully digital intelligent conference equipment and infrared simultaneous interpretation system equipment. There are more than one hundred self-designed and invented translation rooms. This translation room is not only convenient for transportation, but simple for installation.And it has more functions such as sound absorption, sound insulation and fire prevention. With many years of various international conferences, such as: World Leisure Conference, World Internet Conference, Digital China Construction Summit, ECO Summit, ISO Conference, G7 Summit, Shenzhen High-tech Fair, etc., Restmoment system is deeply trusted and supported by customers. Restmoment is a national high-tech company. We are always insisted on independent research and development, independent property rights, independent brands, and independent production.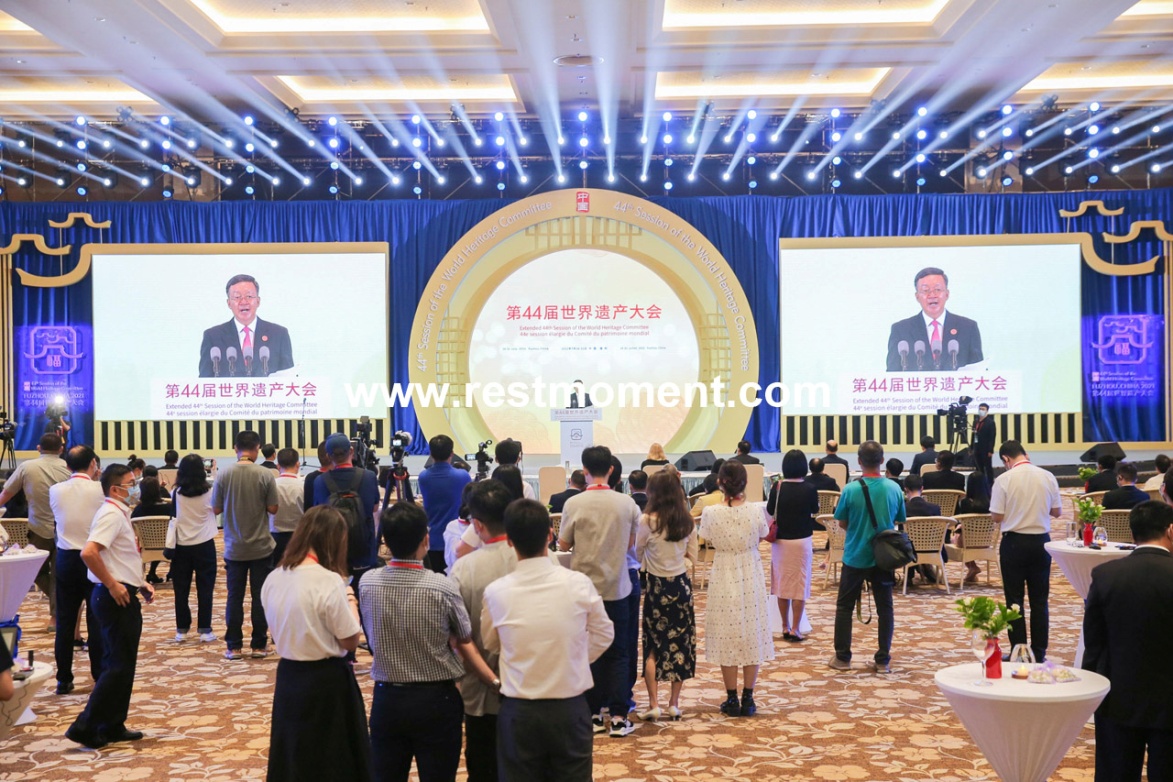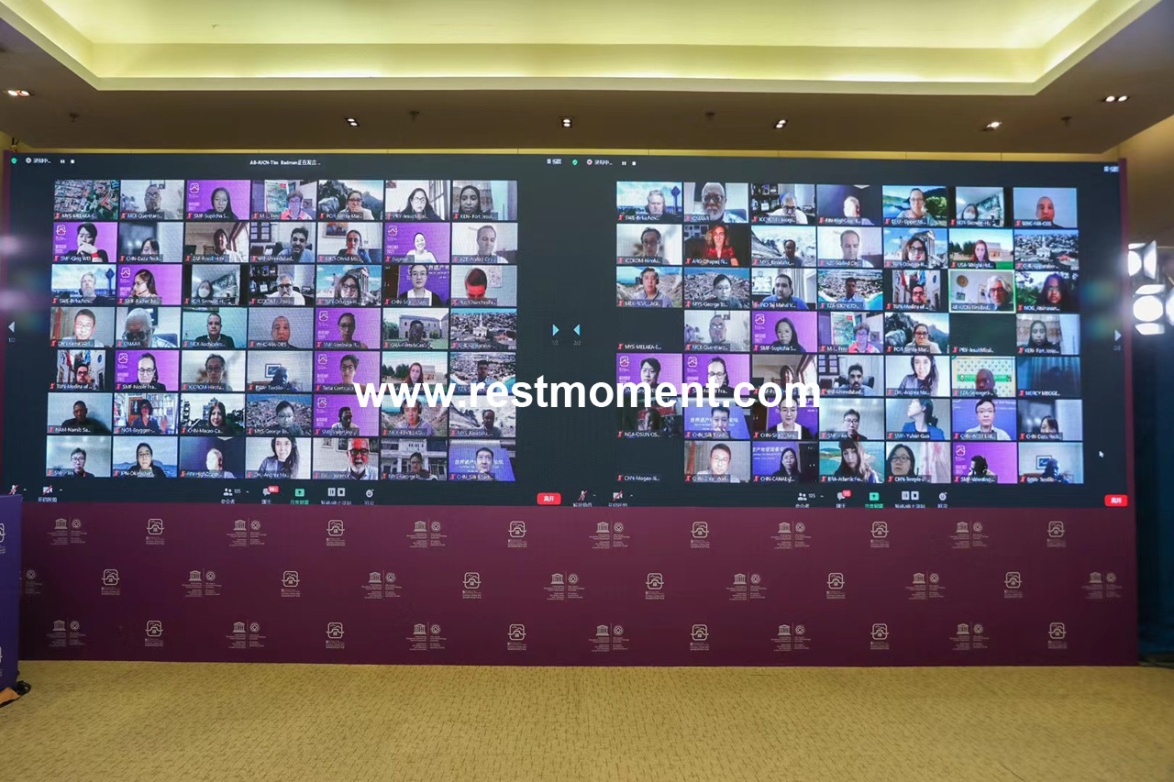 In order to ensure the smooth going of the conference, Restmoment had discussed with all parties, and connected relevant foreign parties to communicate. According to the different usage of each conference hall, and different environments, we set up different plans. According to the requirements of the meeting, Restmoment decided to use a fully digital intelligent meeting system with an infrared simultaneous interpretation system. All venues use dual camera tracking, dual backup controllers, dual computer operation control, and dual audio pickup, and dual-infrared system radiation ensure seamless emergency treatment of all the venues. In the meeting, it can not only realize the real-time output of multi-language translation channels, but also real-time online and offline audio and video online rebroadcast. Restmoment arranged a technical team, stationed at the conference site.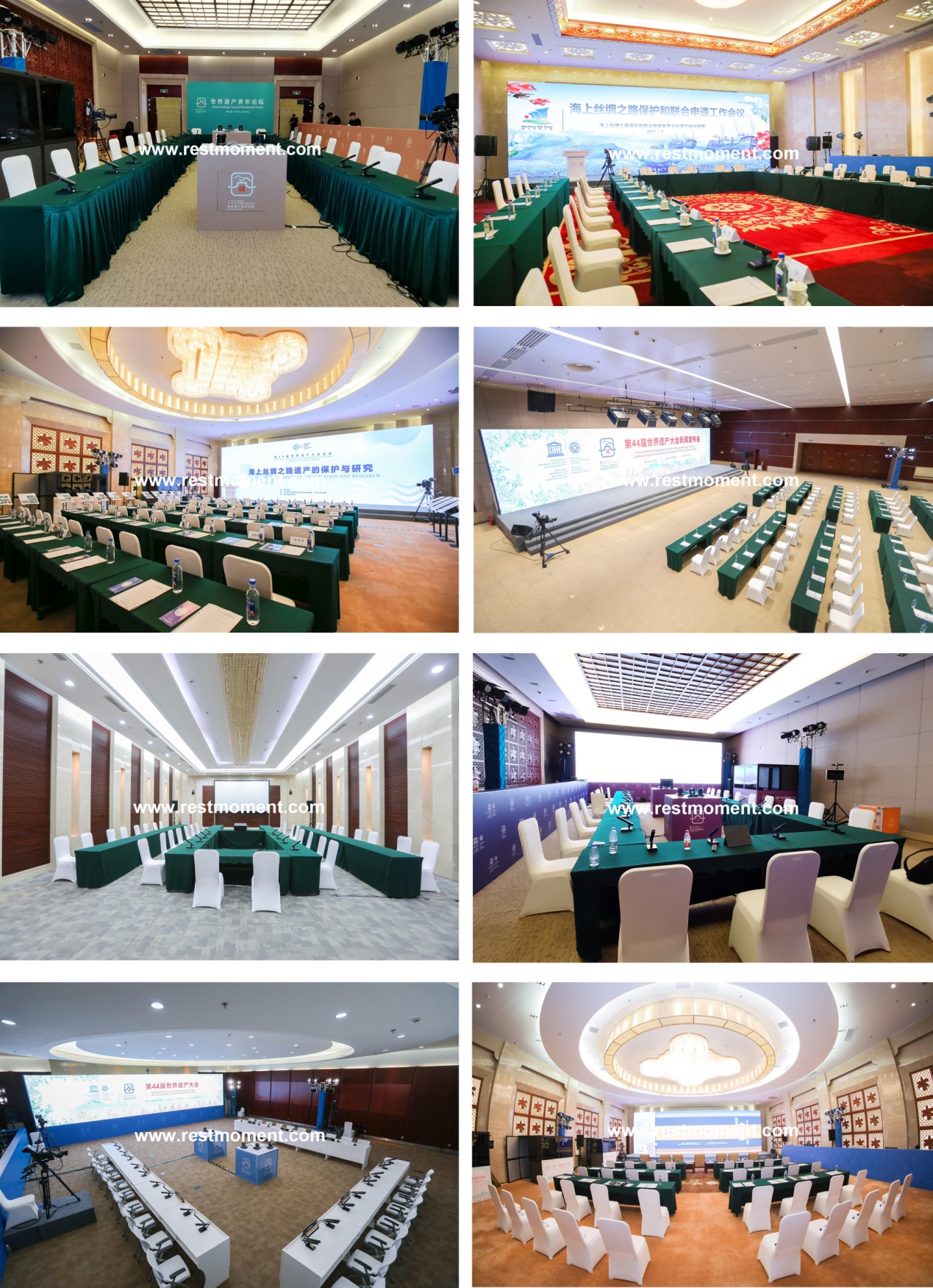 Restmoment V4 full digital intelligent conference system RX-A6 series supports dual-camera synchronization tracking, dual controllers backup, dual-computer operation control, and various parameter settings adjustments for PC and units; It has bass cut function, built-in noise gate; The unit adopts a square super-cardioid microphone, and it uses 14 mm diameter gold-plated condenser microphone core. The pickup distance can reach more than 80cm; The unit has manual/automatic gain adjustment. It has bass cut 5-band EQ balance adjustable. Each microphone can be set with a dedicated EQ; It has the digital dual backup function and super anti-interference function of a mobile phone and so on. The voice of the speaker can be clearly heard both on-site and online.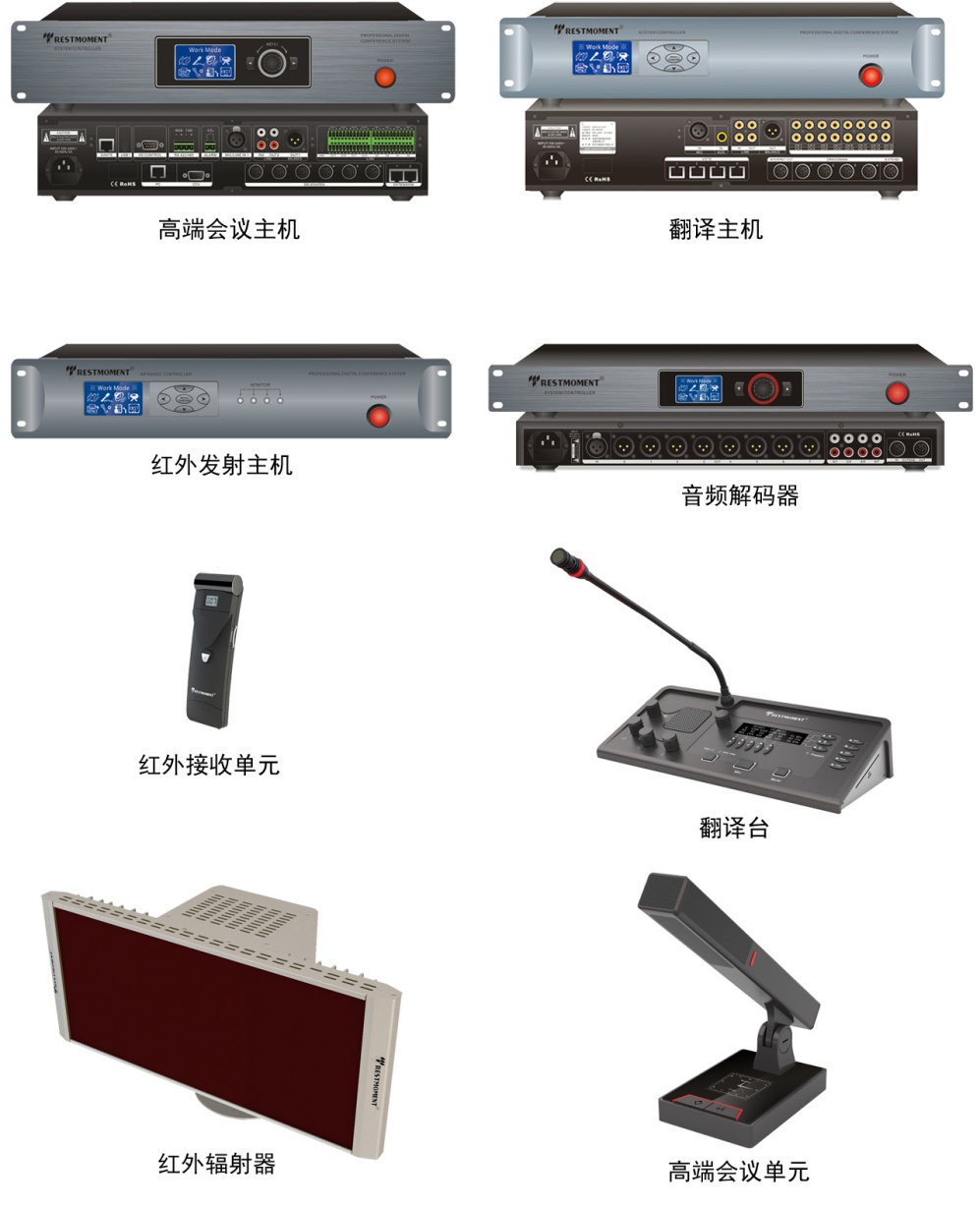 Restmoment V3 conference simultaneous interpretation equipment is an original full digital infrared audio processing chip conference technology, which complies with IEC 61603-7 and IEC 60914 standards. And the infrared simultaneous interpretation system is compatible and can be cross-used. It has 8 language channels. And it does not crosstalk each other, ensuring the independence of each channel. The high-fidelity sound quality is close to the CD level. Whether in a venue with many people coming and going, or in an overseas online remote video, the listener can still truly feel comfortable, natural and clear high-quality sound.
China will contribute more Chinese wisdom and Chinese experience in the field of world heritage protection. One team, two years of planning, more than 30 days and nights.Restmoment presented a perfect answer to the largest international conference which is held by the United Nations in China during the epidemic. Thanks to all partners and cheers for you! Cheers for Fuzhou! Cheers for China! Restmoment is fortunate to witness the whole process of this event. Restmoment has always insisted on independent research and development, independent property rights, independent brands, independent production. And we will continue to bring more high-quality products and services to customers all around the world.
---