A government conference room in Yunnan Province uses Restmoment system
---
---
Recently, a government conference room in Yunnan Province requested to upgrade the equipment. The system is designed with wireless conference controller RX-M2863/VB, RF tranceiver RX-HE2863 and wireless conference unit RX-2861/03.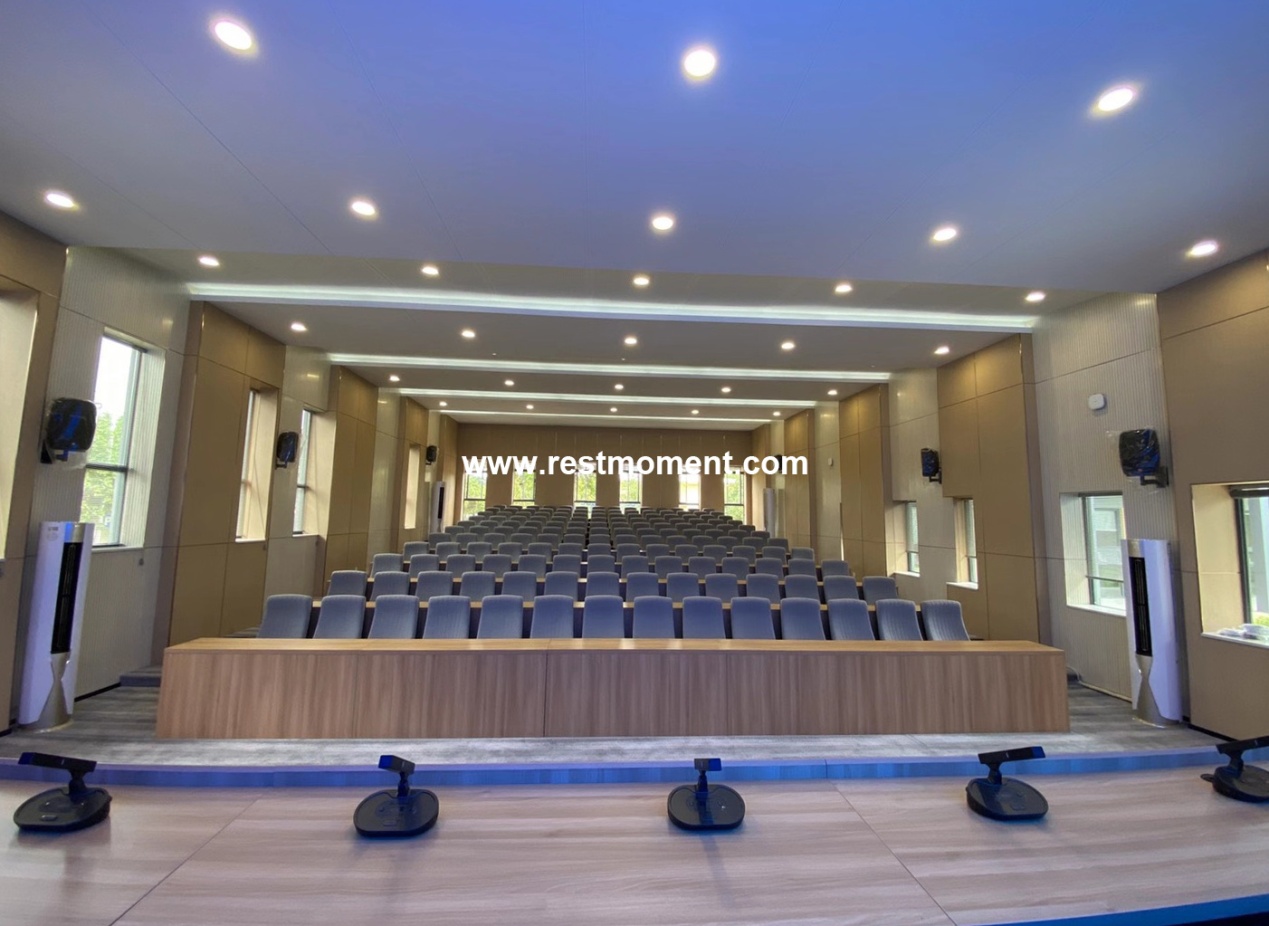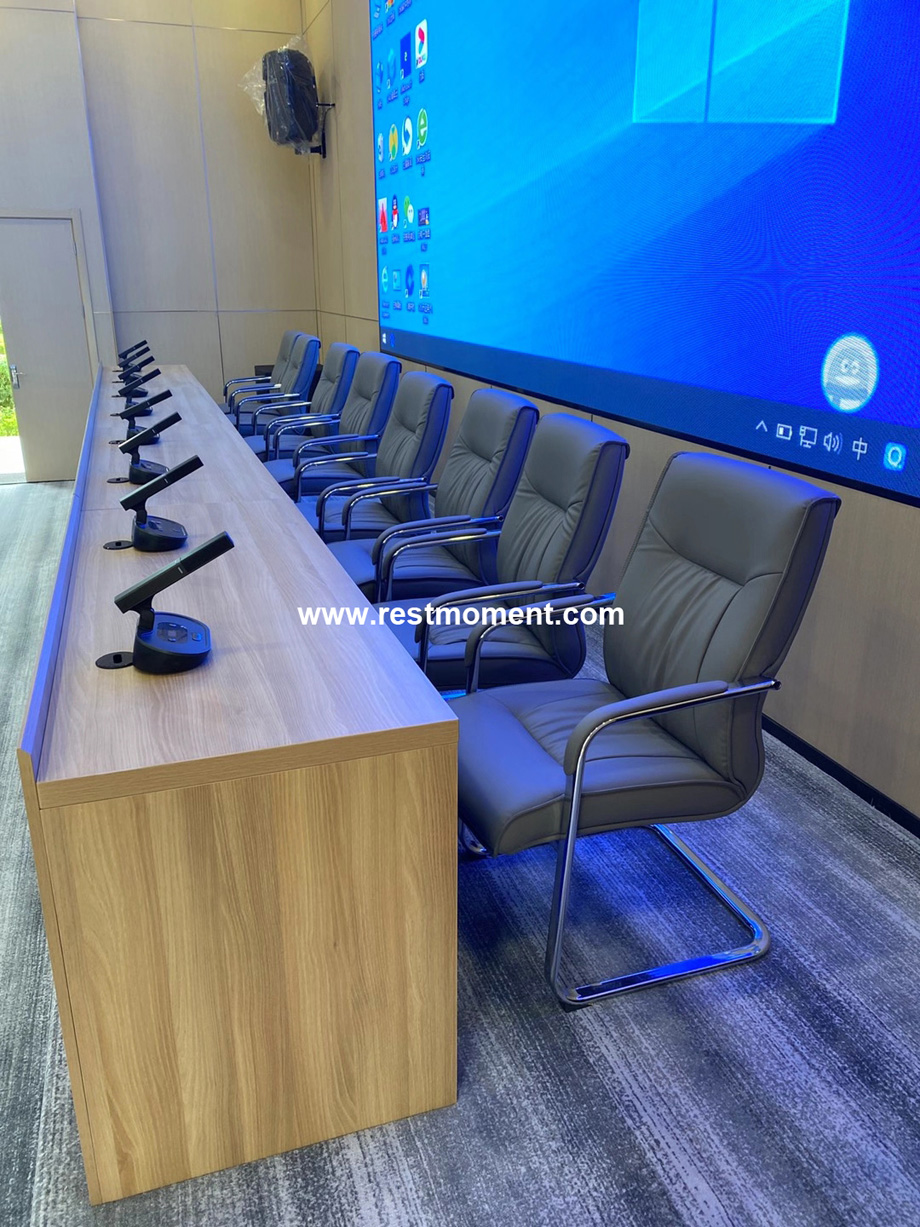 In these years, the market's demand for wireless conference systems has increased day by day. Because of its less wiring and no hole on desktop, the conference room is not affected a lot.
Restmoment full digital wireless conference system adopts advanced 2.4G wireless full digital radio frequency (PHSS) technology, which has stronger anti-interference and confidentiality. The conference unit adopts 14mm diameter gold-plated capacitive microphone core. The pickup distance can reach 130cm with high-fidelity sound quality; The RF transceiver adopts 2.4G communication technology. It has wireless receiving and wireless transmitting two-way transceiver functions; It uses RS-485 communication protocol. The wireless signal receiving and transmitting range is 30 meters in diameter.
With the development of technology, the demand is higher as well .Restmoment has been keeping up with the development of the times. We constantly work hard to provide better products and services.
---