Restmoment system installed in the People's Armed Forces Department in Guizhou Province
---
---
The paperless conference system is an eading solution specifically designed to solve practical problems in conferences. It is suitable for various conference rooms. The Ministry of People's Armed Forces is responsible for the military work of militia and military service. Restmoment has designed a paperless meeting system with a fully digital embedded meeting system for this project.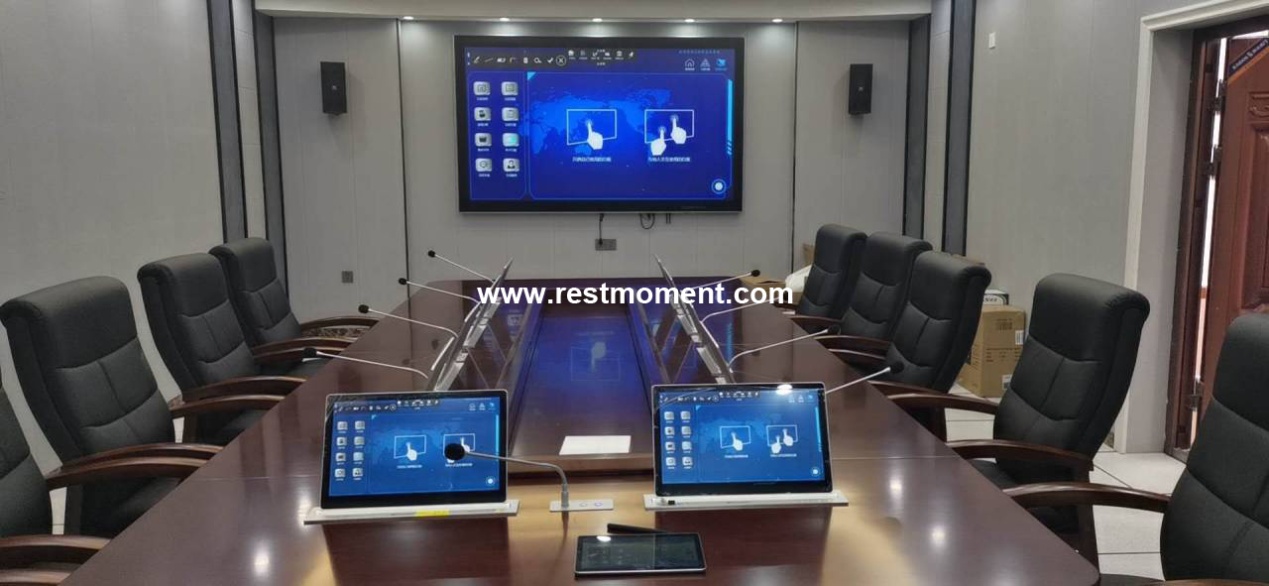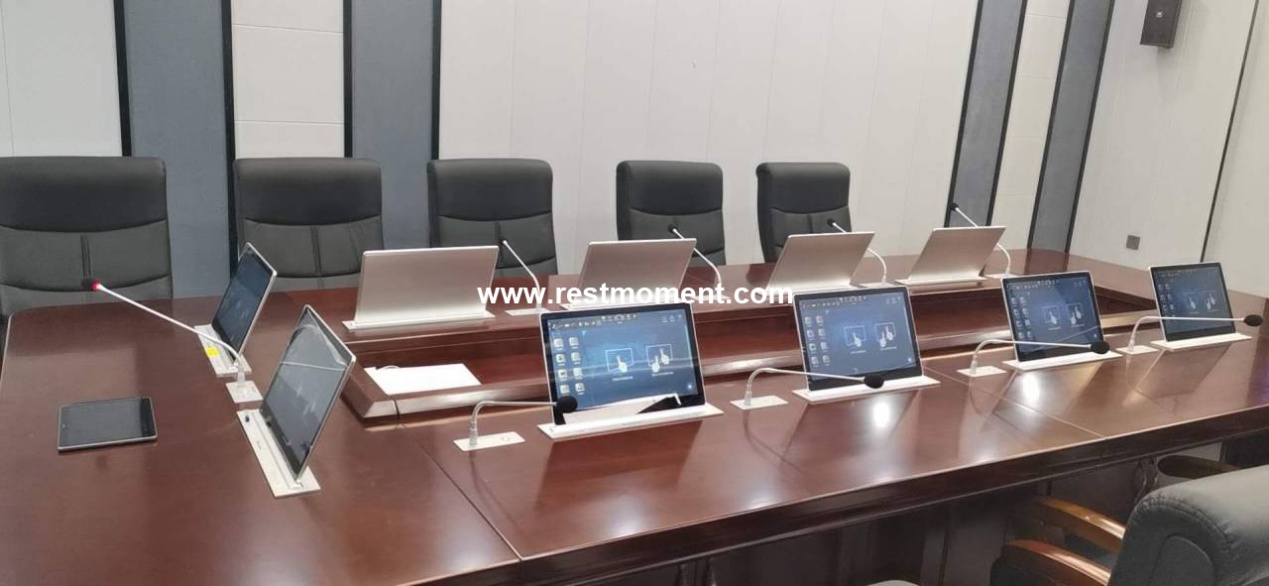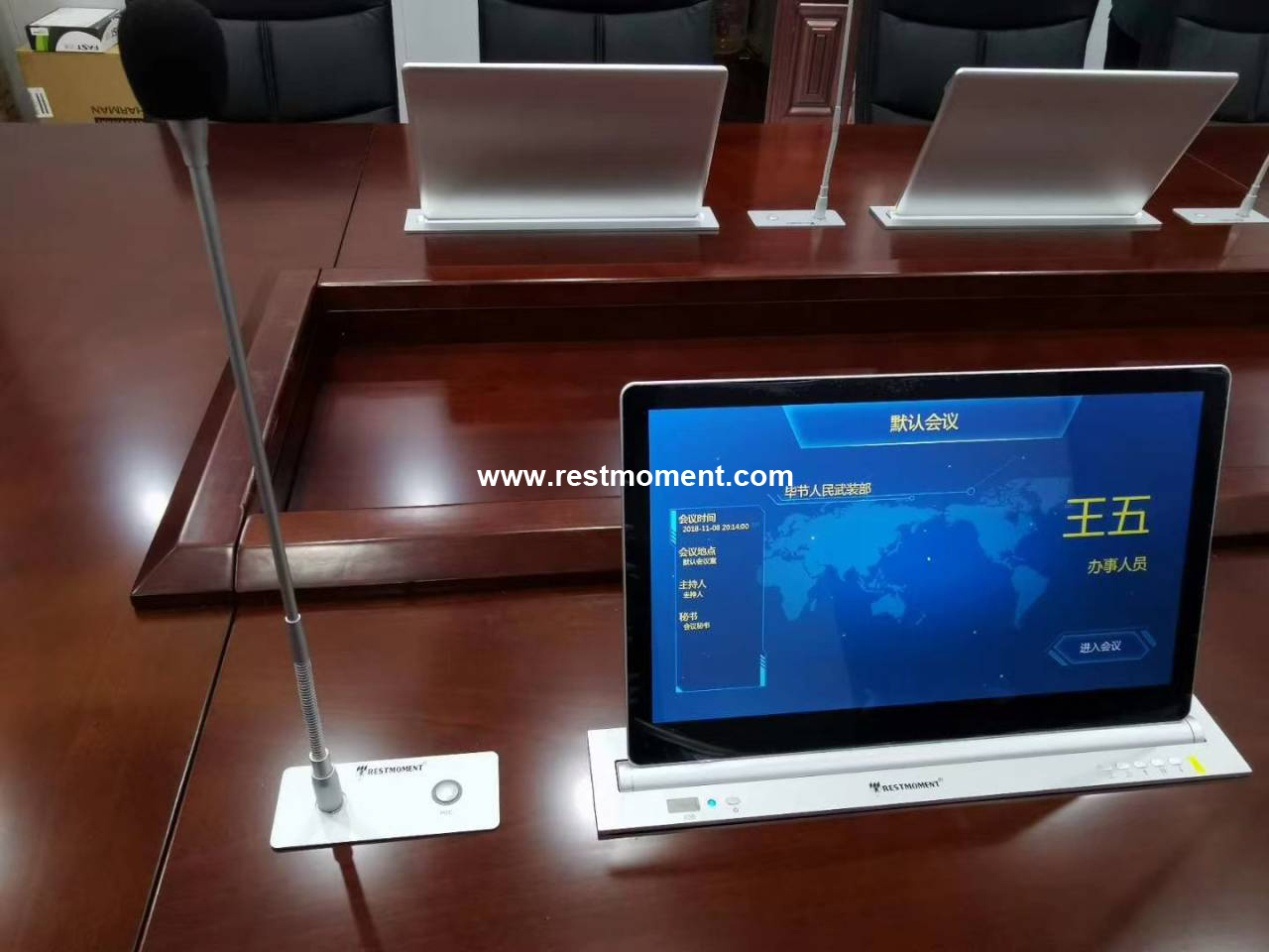 Restmoment Paperless Conference System is based on WIN7 system. The system is safe and stable. As well, it supports other office software. The features are: file transmission is networked; file display is electronic; file editing is intelligent; And file input and output are controllable. The system covers the entire process, and provides high-quality meeting services. The system supports meeting sign-in, voting, Internet access, short message, electronic whiteboard, handwritten comments, central control function, etc.
Full digital RX-3100 series conference system is an embedded system that is easy to operate. It has two installation methods: under the desk / on the desktop.
It integrates the LCD touch display terminal, high-definition video, intelligent multi-screens, etc., to become an intelligent meeting experience. It is the business point that Restmoment always insist.
---