Application of Restmoment conference system in the meeting room of the Committee of a city government in Liaoning
---
---
The meeting room of a city government committee in Liaoning is an important place for discussing. So it has higher requirements for the conference system. In order to meet the needs, Restmoment designed a set of conference system. After installing a paperless conference system and an embedded conference system, an efficient conference room is set up for users.
This digital conference system will be used by an important conference of a city government in Liaoning. The users want to achieve functions such as report-in, voting, information management, display and result output. For keeping the smooth running of the meeting, Restmoment ensures that the system has high stability, security and anti-interference capabilities. It is fully prepared for government meetings.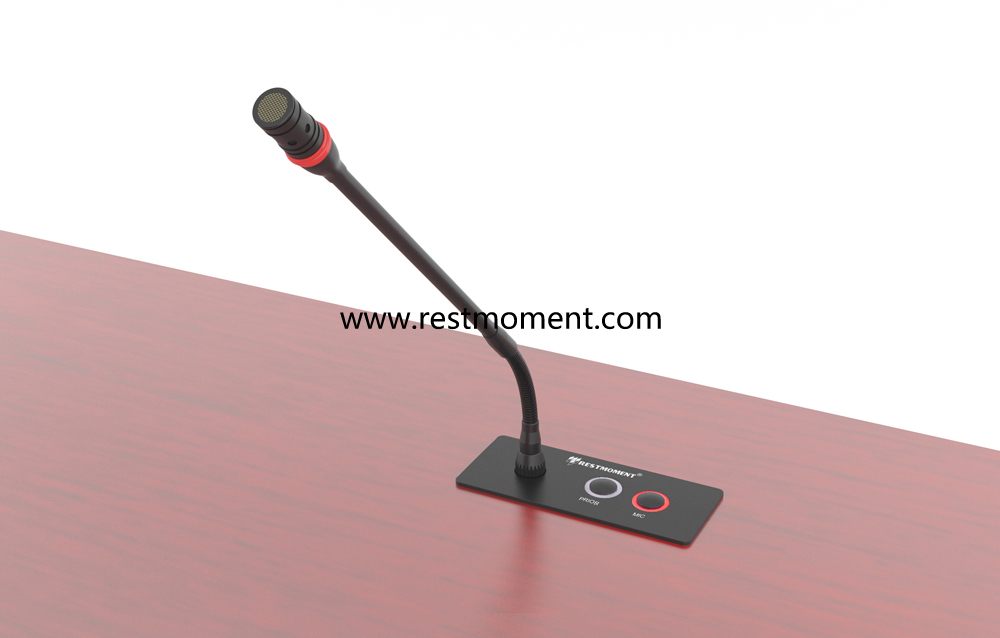 Restmoment digital conference system is positive in realizing the intelligent, digitized, automated of the conference system. The combination of the paperless conference system and the embedded conference system into one machine is practical. The embedded conference system RX-3100 series in the project has discussion and video tracking function. Because of the humanized design of Restmoment conference products, it has become the best choice for high-end conference rooms.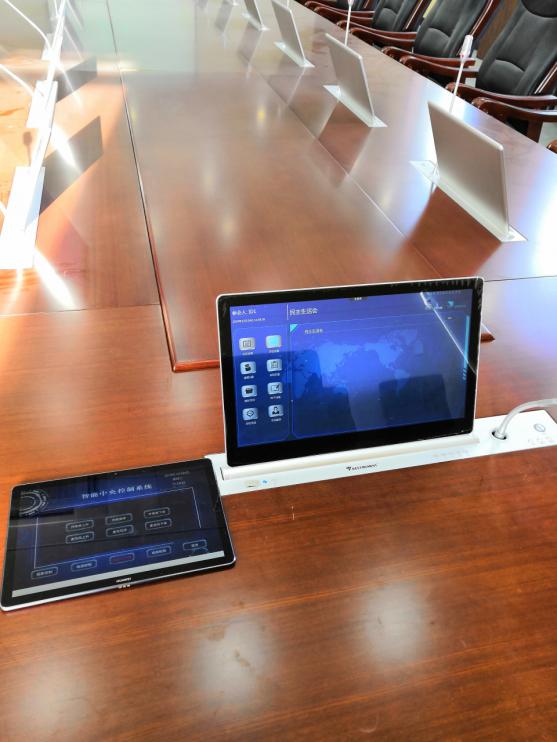 The 15.6 inch single-screen lifting terminal RX-D6101 is used in the conference. It is a multi-functional conference equipment which is designed for paperless conference systems. It adopts seperated design and integrated display. The system is separated and upgraded to ensure the usage. The display adopts explosion-proof glass panel.
The controller is the RX-M3000/V, which has discussion and video tracking functions.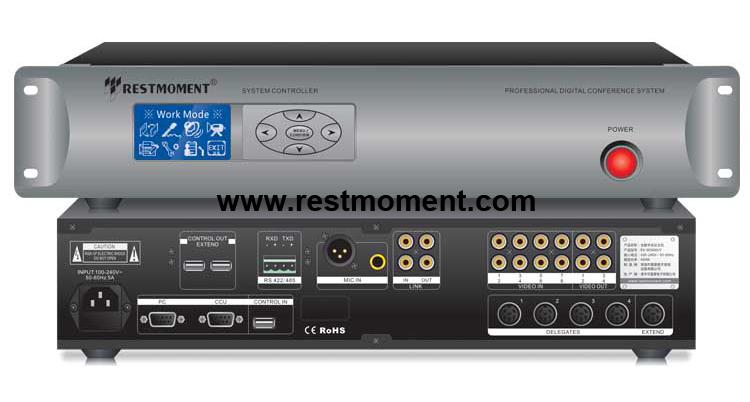 When the entire project is completed, each conference speaking unit has a beautiful appearance. It does not affect the overall decoration layout. Restmoment has been deeply involved in the field of digital conferences for many years. From small enterprises to large countries, Restmoment can analysis each specific problems. We are widely recognized by customers.
---