Restmoment system is stationed in a hall of a project in Fujian Province
---
---
A committee in Fujian Province is busy with daily routines. A conference room of a district committee is frequently used. In order to improve work efficiency, a set of high-end digital high-end conference equipment with high efficiency, security and confidentiality is deployed. Restmoment full digital high-end conference system is the first choice for many conference rooms.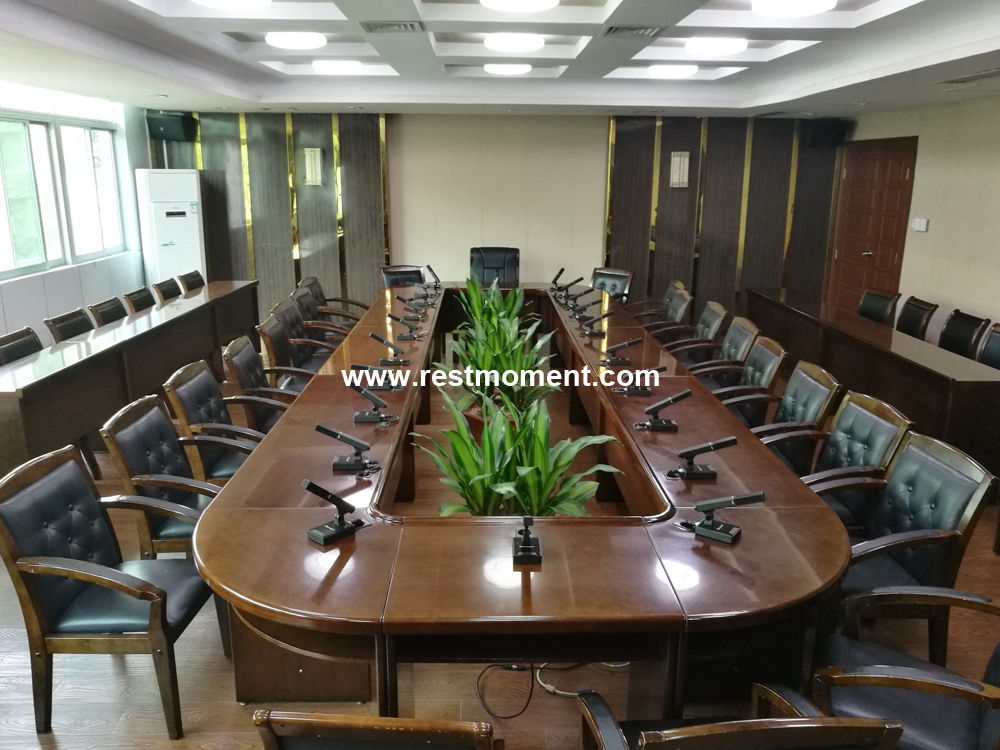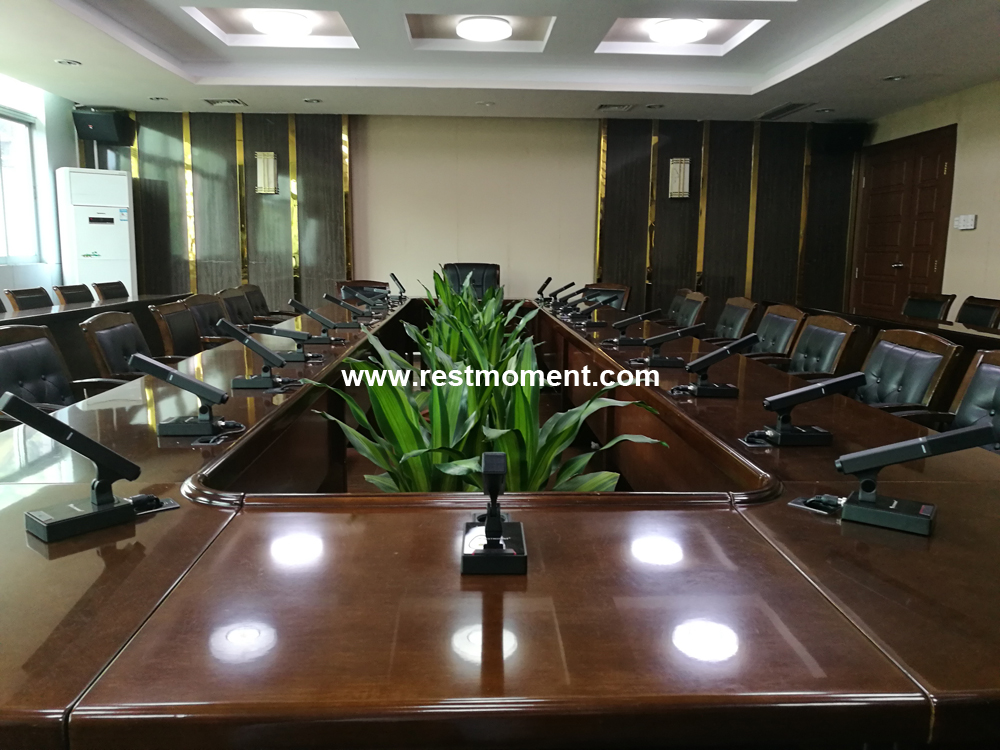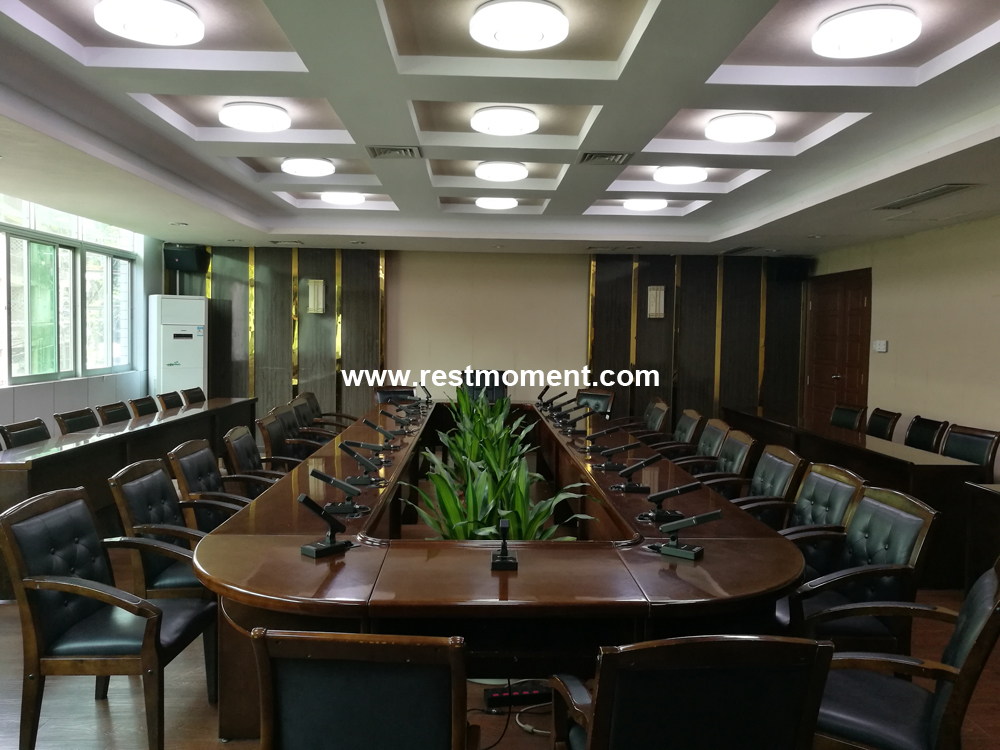 Restmoment high-end conference unit RX-A2, which is compliant with IEC60914 international standards. Square super cardioid microphone, with 14 mm diameter gold-plated capacitor microphone core, the pick up sound distance can reach 130cm; It has dual backup guarantee function and video tracking function; The overall design of the square tube rod is elegant and beautiful. It can be rotated up and down 55 degrees, 180 degrees left and right.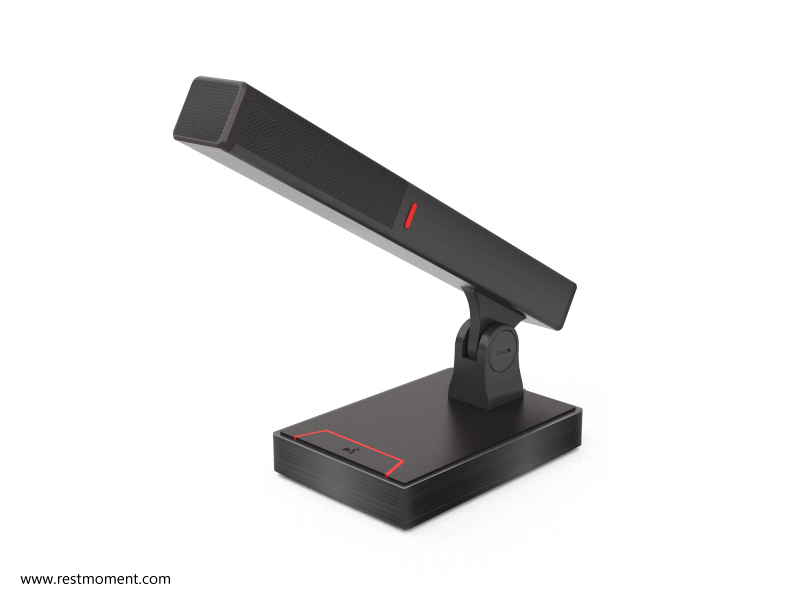 RX-A2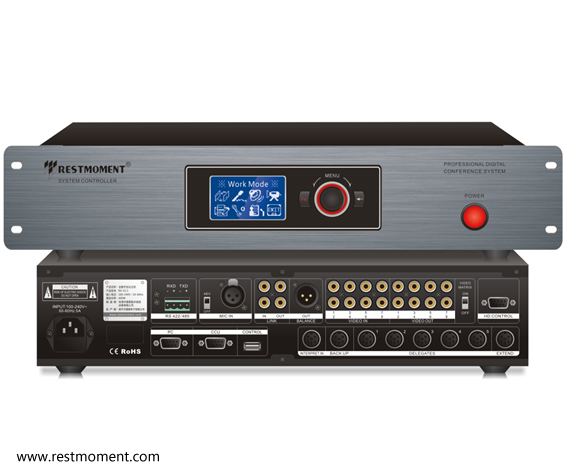 RX-V3.1
The full digital high-end conference controller RX-V3.1 is an important bridge for the conference unit and PC management software function modules. It can realize centralized control of speech discussion and automatic video tracking function. It is the first choice for large and medium-sized conferences.
---