Restmoment system is stationed in a hall of a project in Fujian Province
---
---
With the development of the technology, conference hall is becoming more and more advanced. Many Restmoment projects were located in Fujian Province. The comprehensive functions of the full digital high-end conference system are deeply loved by customers.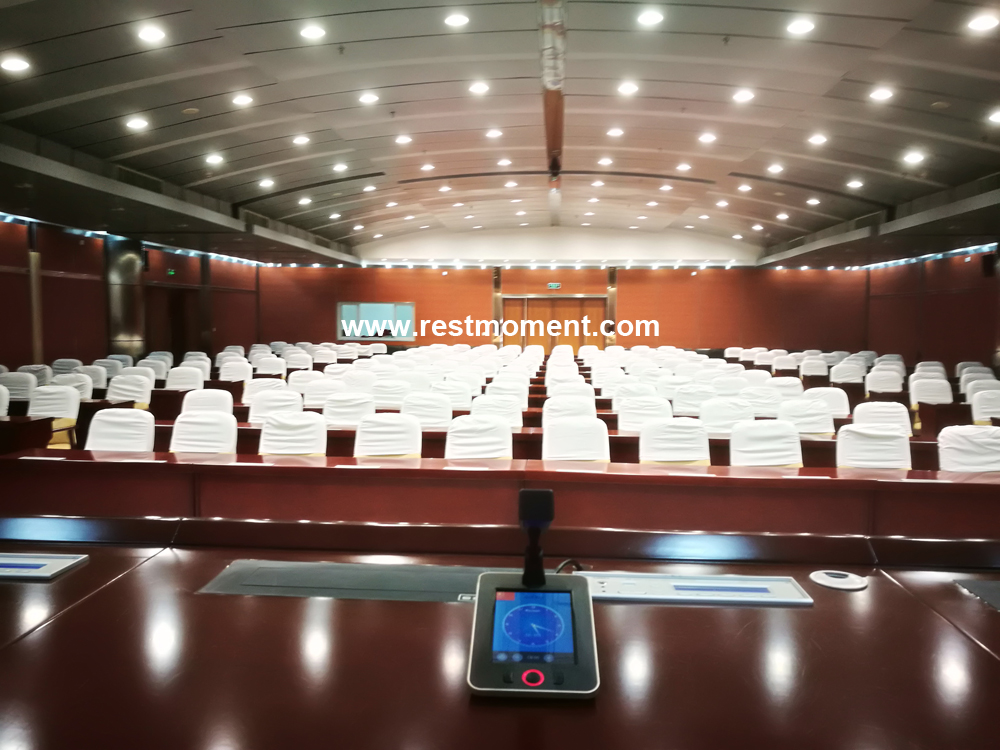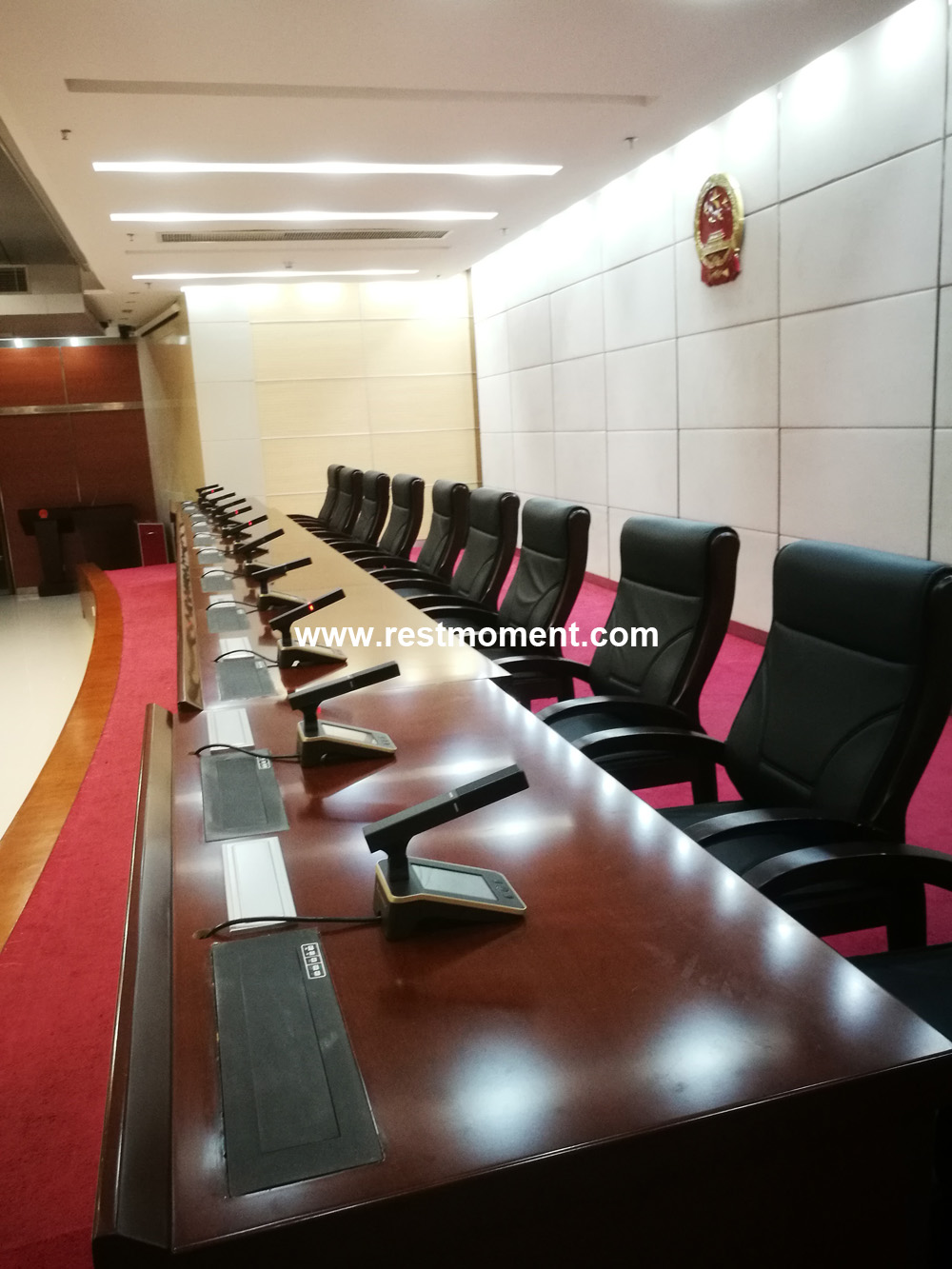 Restmoment 5-inch touch screen high-end conference unit RX-6830, which is compliant with IEC60914 international standards. Equipped with a 5-inch TFT 640 (H) × 480 (V) capacitive touch screen, the appearance is simple and stylish. The high-fidelity sound quality is ideal for high-end conference occasions. With "Y-line hand in hand" and "ring hand in hand" connection methods, it is easy to be installed. Dual backup microphone function. It can realize video tracking, voting and simultaneous interpretation functions.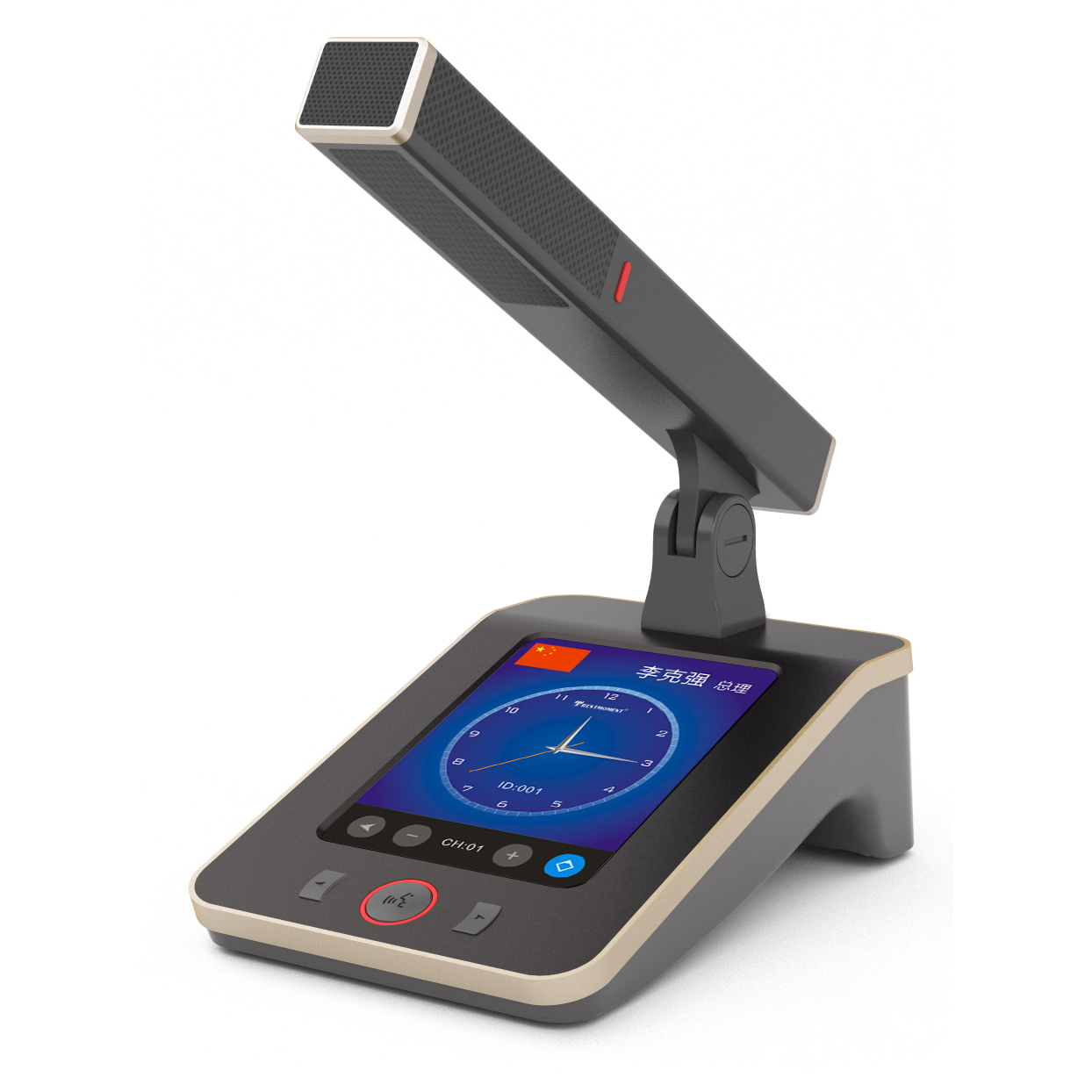 RX-6830 Conference unit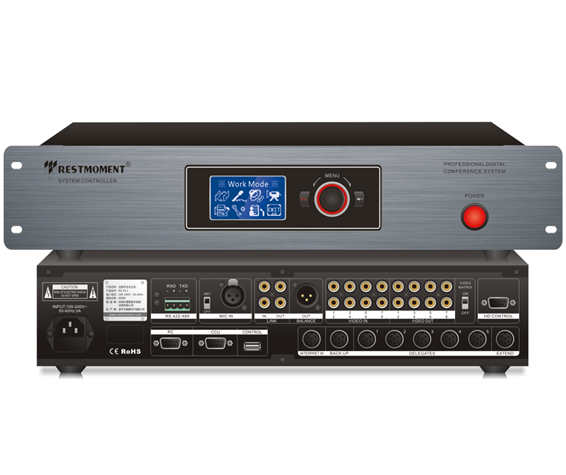 RX V3.1 Conference controller
The full digital high-end conference controller RX-V3.1 is an important bridge for the conference unit and PC management software function modules. It can realize centralized control of speech discussion and automatic video tracking function. It is the first choice for large and medium-sized conferences.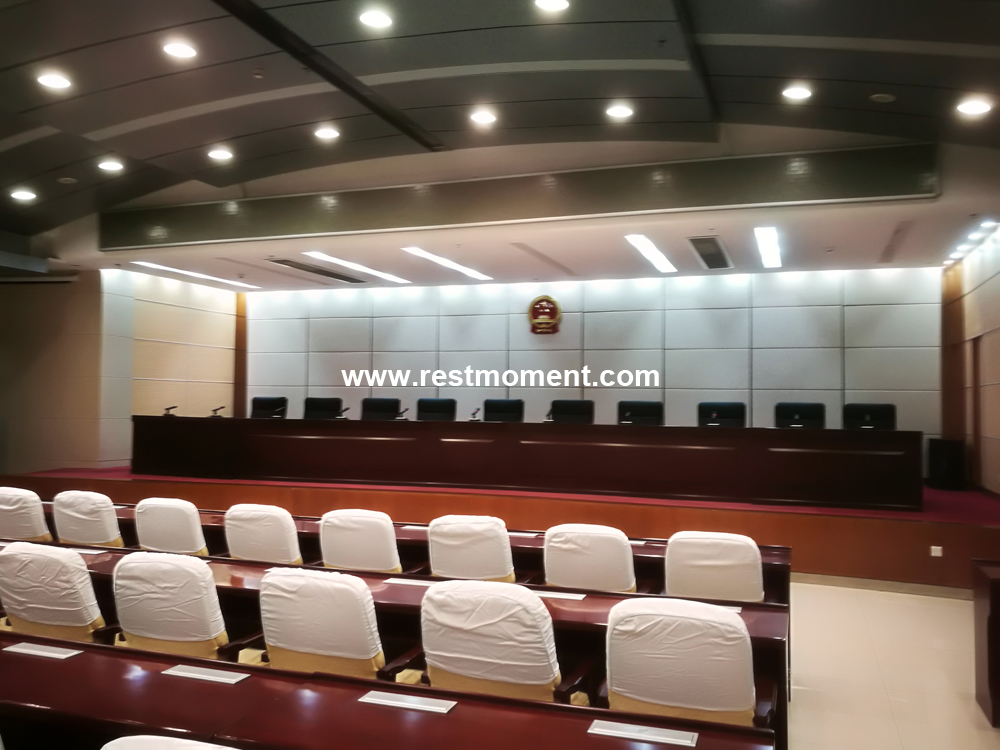 Restmoment products cover many countries and regions around the world. We have rich experience and success stories in the fields of military police, public security law, civil air defense, public safety, education, intelligent buildings, and smart cities. Over the years, Restmoment self-developed conference system has been selected into major projects in China and abroad. It has been successfully applied to classified projects in theaters, military regions, military units, armed police, and civil air defense. It has been widely used in domestic and international conferences such as ASEAN Expo, World Internet Conference, lSO Conference, Digital China Construction Summit, G7 Summit, ASEAN Summit, ECO Summit, etc. Restmoment provides the voting system, paperless conference system, electronic table conference system, international simultaneous interpretation system and so on.
---