Fuzhou Ancient Shu Protection and Cultural Heritage Forum
---
---
Fuzhou Ancient Shu Conservation and Cultural Heritage Forum was held in Fuzhou, Fujian Province on July 28. In this forum, the theme of "the protection of ancient times and cultural heritage" is centered on. Experts and scholars from the world in fields of cultural heritage protection exchanged ideas on the protection, inheritance and utilization of ancient buildings, historical and cultural blocks, and traditional villages.

Restmoment has been used in large international conference projects. The full digital infrared simultaneous interpretation system has been used in two sessions of the Digital China Construction Summit, the World Internet Conference, the G7 Summit and many more.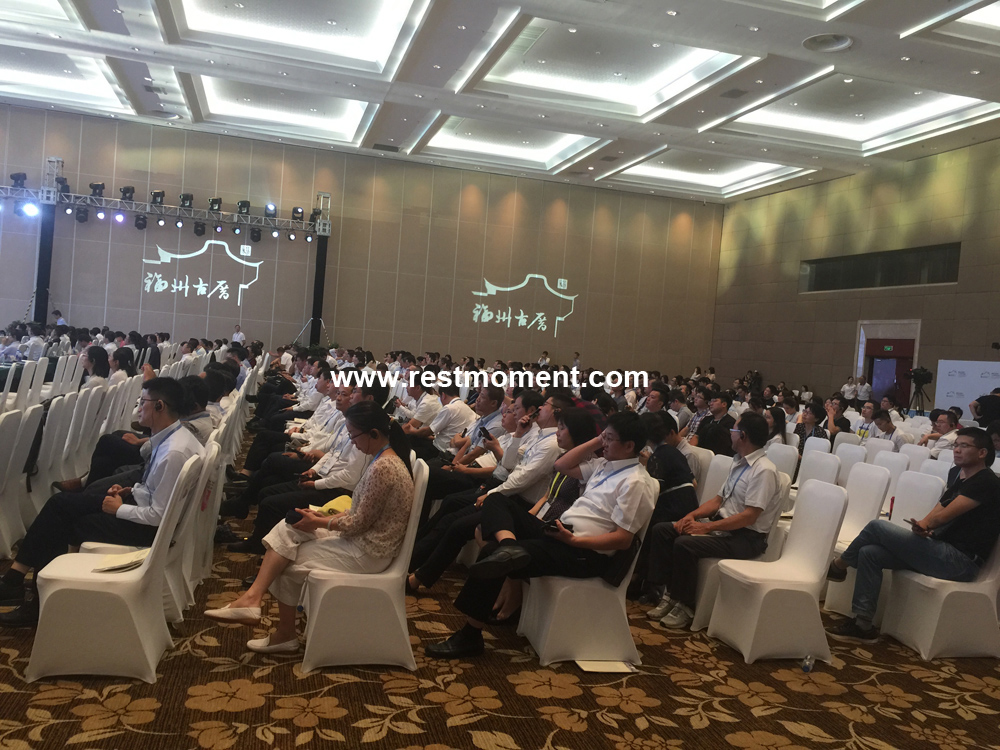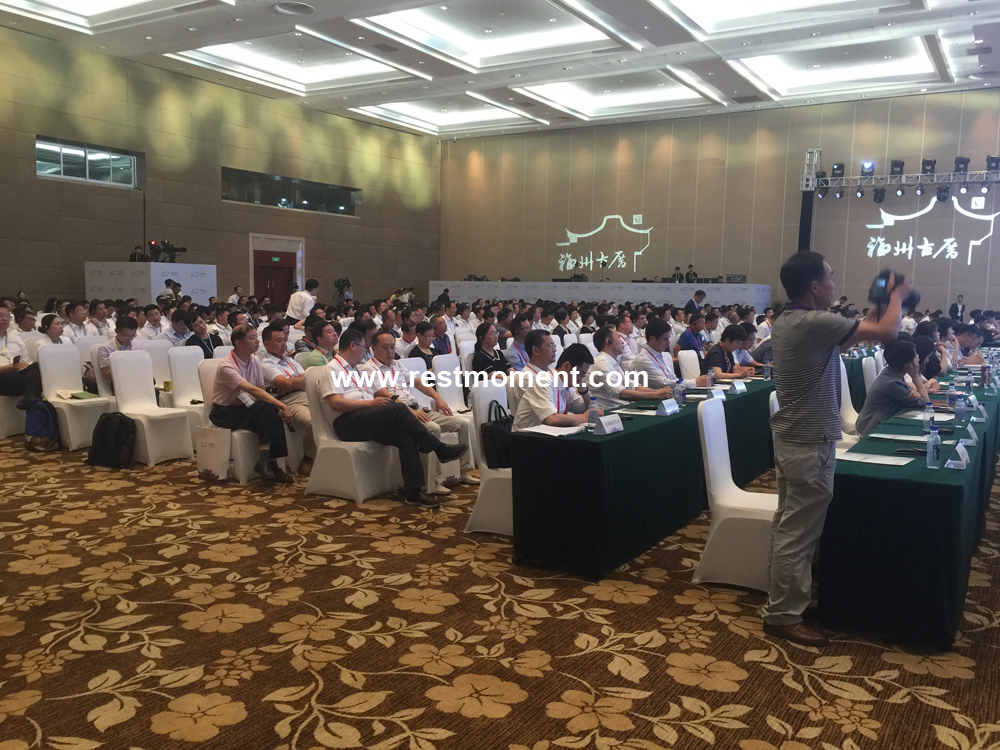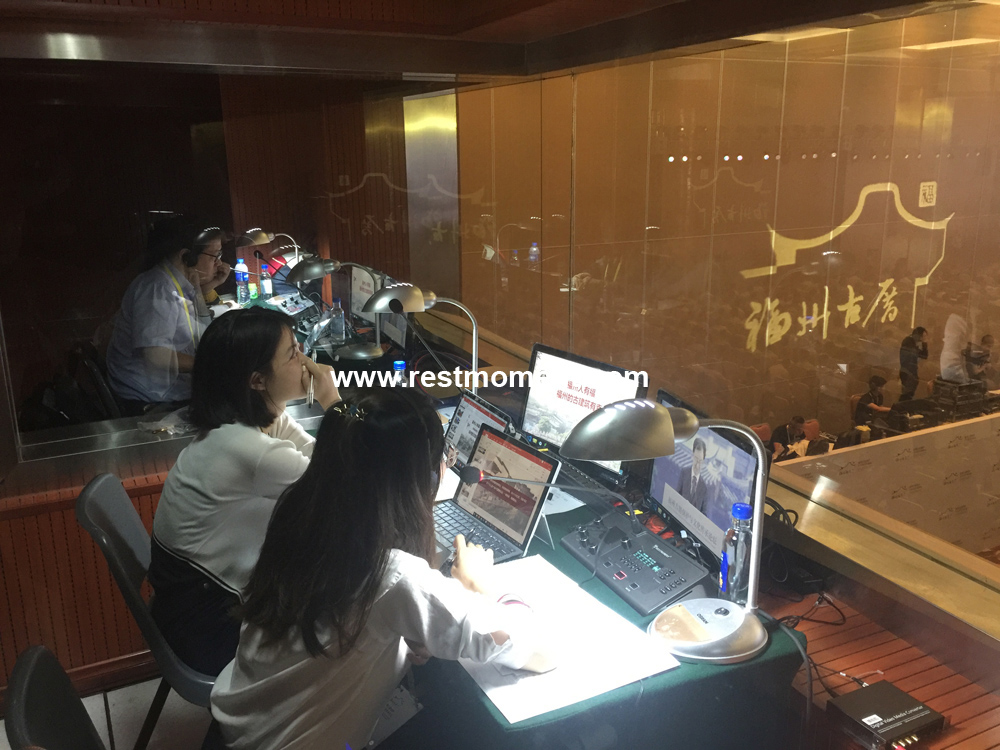 Restmoment third-generation full digital infrared simultaneous interpretation conference system adopts Restmoment full digital infrared audio processing technology, which conforms to IEC 61603-7 and IEC 60914 standards.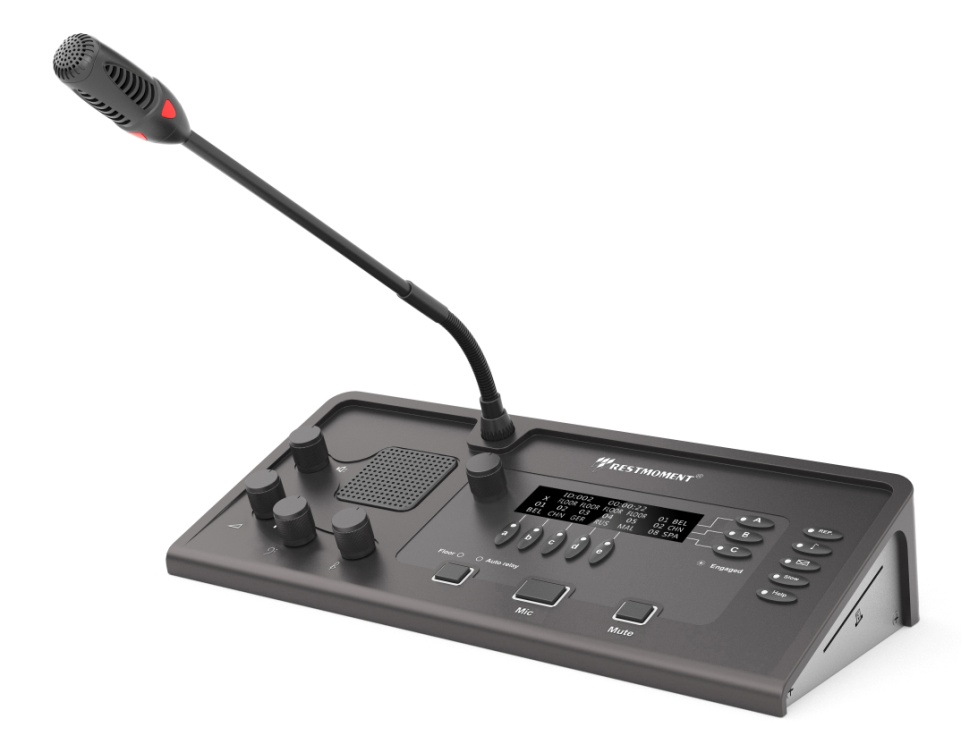 RX-E9208 Interpretation console
The translation console adopts professional 6-core cable to connect hand in hand; The unit uses one-line hand-to-hand connection; It has same channel interlock function. It has channel occupancy prompt function to ensure the unique use of the channel; It has indirect translation function. When the translator can not understand the floor language, the second translation can be performed from other translators; It has simultaneous interpretation and monitoring functions.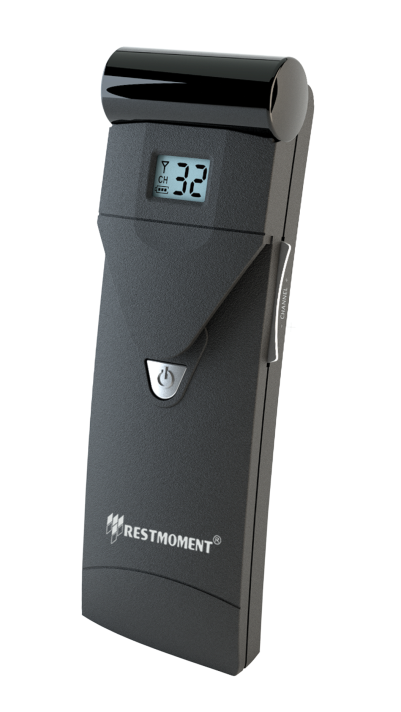 RX-E2008XP Infrared receiver
The full digital infrared receiver unit can receive 8 languages; It can be powered by a ordinary battery or a rechargeable lithium battery pack; It has channel selector, volume adjustment and power control switches.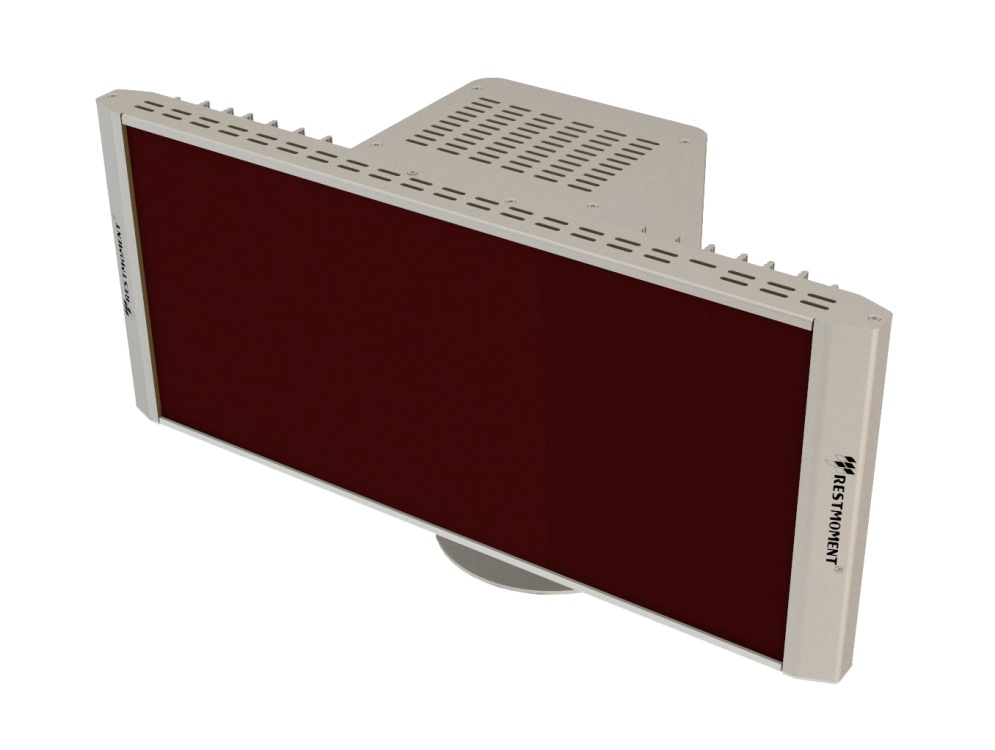 RX-H1032XP/35 Infrared radiator
The infrared radiator can receive the signal generated by the infrared controller. One or more high frequency signal output interfaces can be connected to the infrared controller. With the "hand in hand" connection, each output interface can be connected to 30 infrared radiators.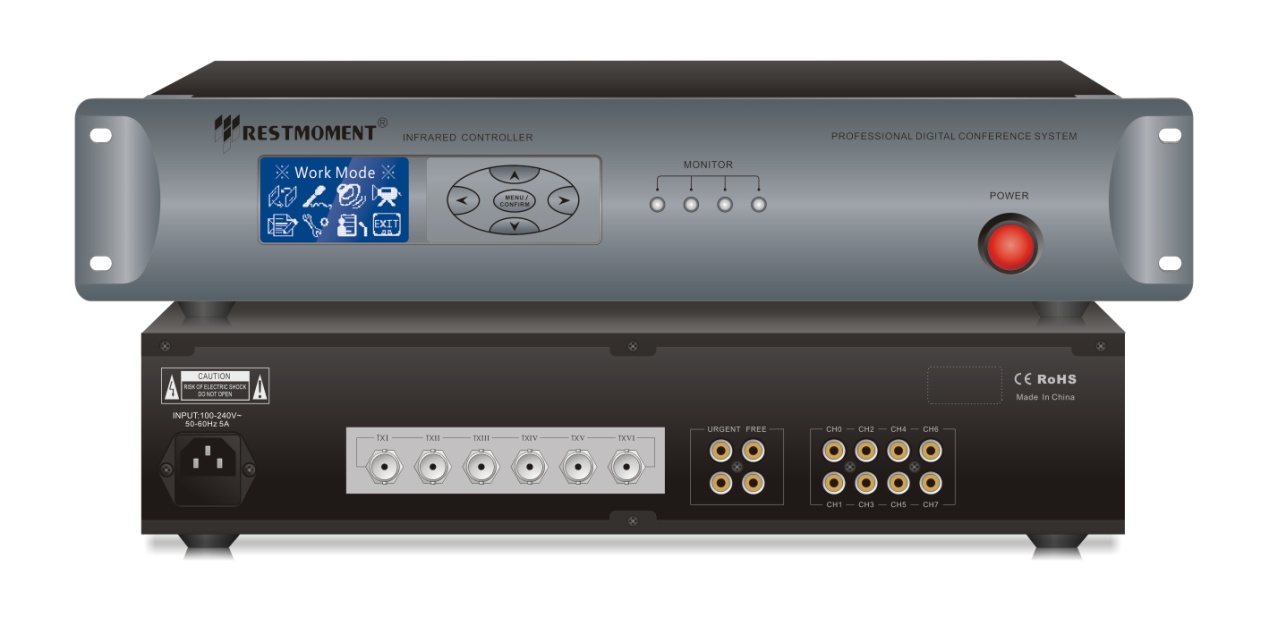 RX-M1008XP 8 Channel infrared controller
The full digital 8 channel infrared controller is the core of Restmoment infrared language distribution system. It has a digital or analog audio input interface and supports simultaneous input of 8 unbalanced audio signals. Through the front panel five-dimensional navigation keyboard and 2.8-inch LCD display, centralized control all infrared conference functions.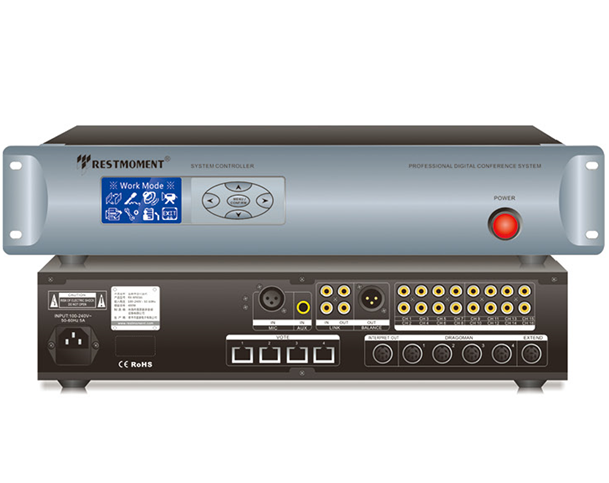 RX-M9208 Interpretation controller
The full digital simultaneous interpretation controller adopts full digital audio decoding and digital audio compression technology. The output sound quality is close to CD-level sound quality. It has 8 channel simultaneous interpretation and monitoring functions.
Project photos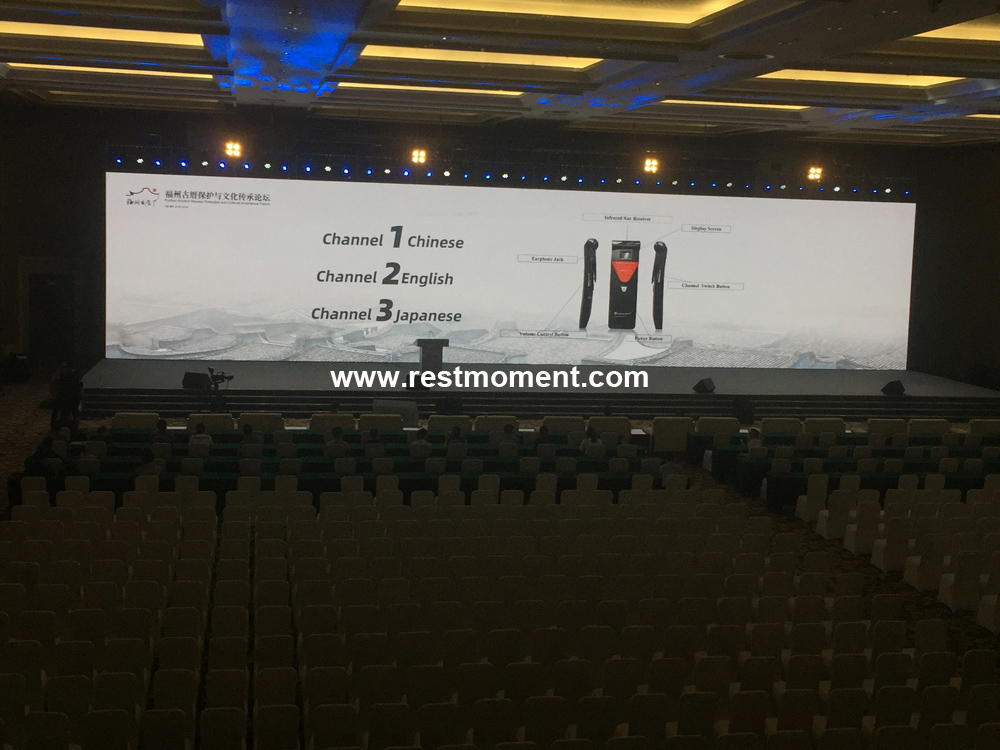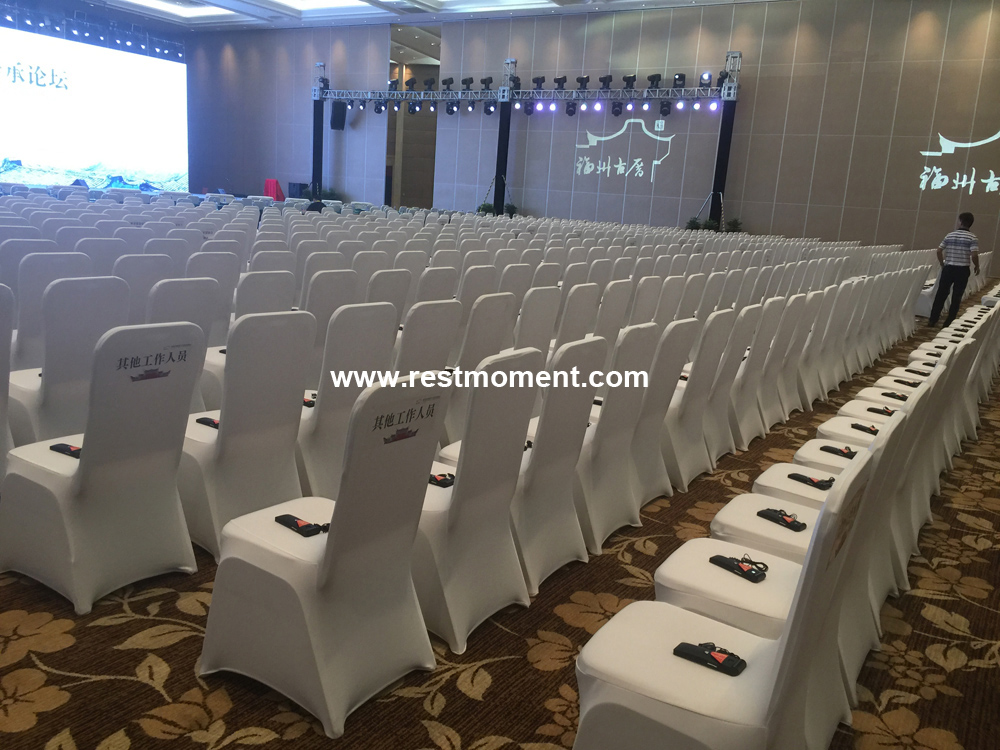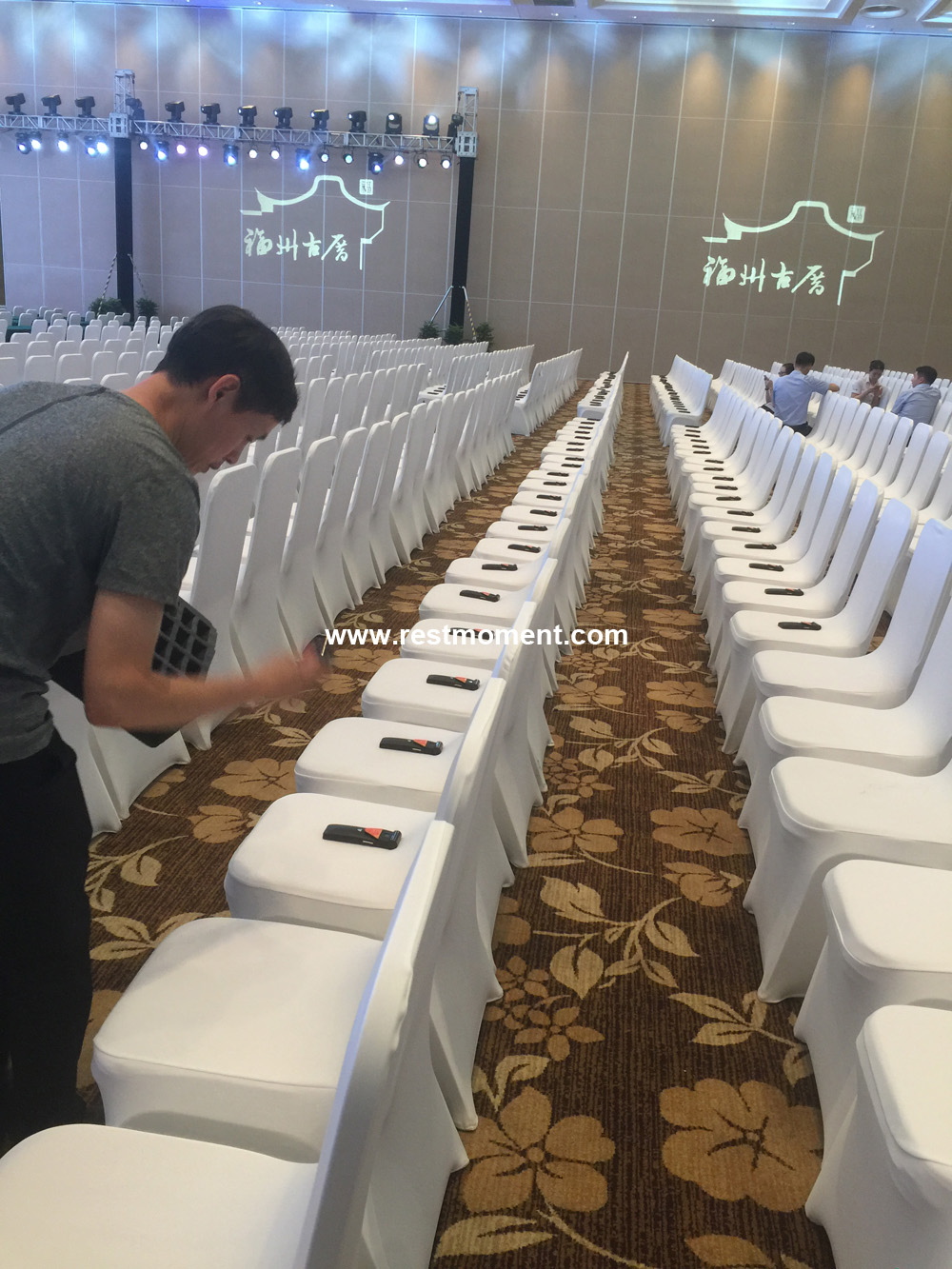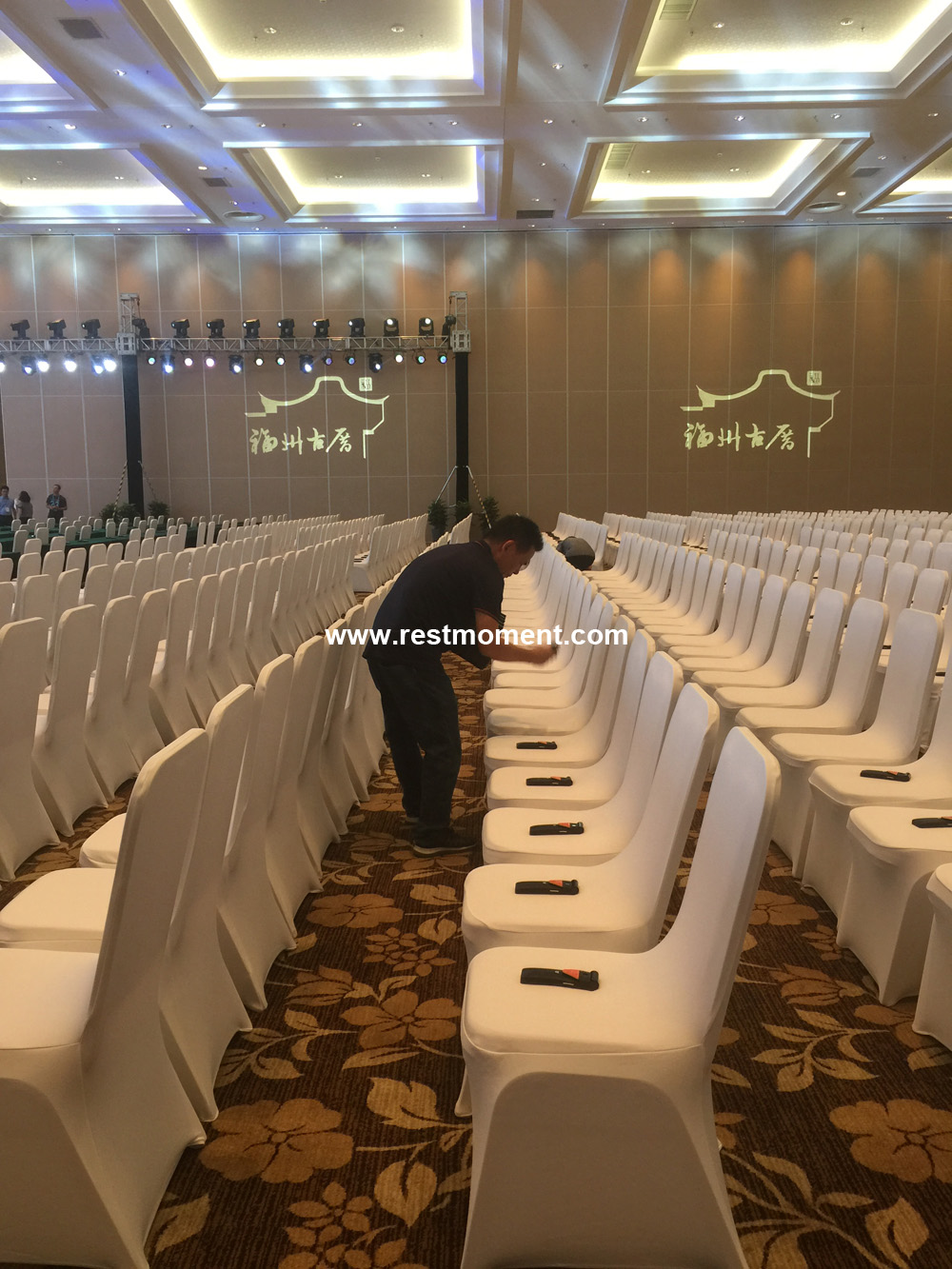 Restmoment achieved a great success once again at the international conference in Fujian Province. Over the past 20 years, Restmoment products have been deeply rooted in people's hearts. Professional focus on digital conferencing systems is our never-ending goal.
---