Restmoment makes a modern digital conference room for the Anhui Armed Police Operations Command Center
---
---
To catch up the trend of large-scale development of the Internet, AV industry is also booming. For the AV field, it is now the best time. Digital conference, as an important part of the audio and video field, is same. When the quality of conference system becomes the key, product innovation and service experience test the brand's lasting competitiveness. Who caught the pulse of the changing market, it will be the leader.
Same days before, the 4th World Internet Conference in Wuzhen exploded our friends circles. The Internet big bosses explored the development of artificial intelligence. Of course, all the big bosses in the world gathered together. And multilingual communication is necessary. As well, Restmoment is booming for providing simultaneous interpretation systems.
Mentioned Restmoment, the industry will use "experts" to describe its achievements in the field of digital conferencing. As a 19-years brand, Restmoment is well-known in the field of digital conference. In 2017, its simultaneous interpretation system was demonstrated at the 19th China Hi-tech Fair, the China-ASEAN Think Tank Strategic Dialogue Forum, the 14th China-ASEAN Expo , Pakistan ECO Summit and other major conferences. It uses striking features and innovative products to get the favor of international friends.
Recently, the modern digital conference system for the Armed Police Command Center in Anhui Province has been successfully completed. In the project implementation, we use the RX-3100 series conference system, embedded and user-friendly design, easy operation, cost-effective, reduceing the cost for the government meeting. At the same time, it is installed in the conference room, exquisite fashion, highlight noble.
Restmoment full digital RX-3100 series conference system using Restmoment full-digital conference technology. It comply with IEC60914 international standards, embedded design, and comply with the trend of modern intelligent development.And it can perfect combine with other unit systems in the conference room. Conference unit has five microphone working modes. It adopts hand in hand connection, and supports the connection with 150 chairman units. The sound quality will not be reduced after long-distance transmission. At the same time, it has a strong anti-cell phone interference ability, free from external sources of interference.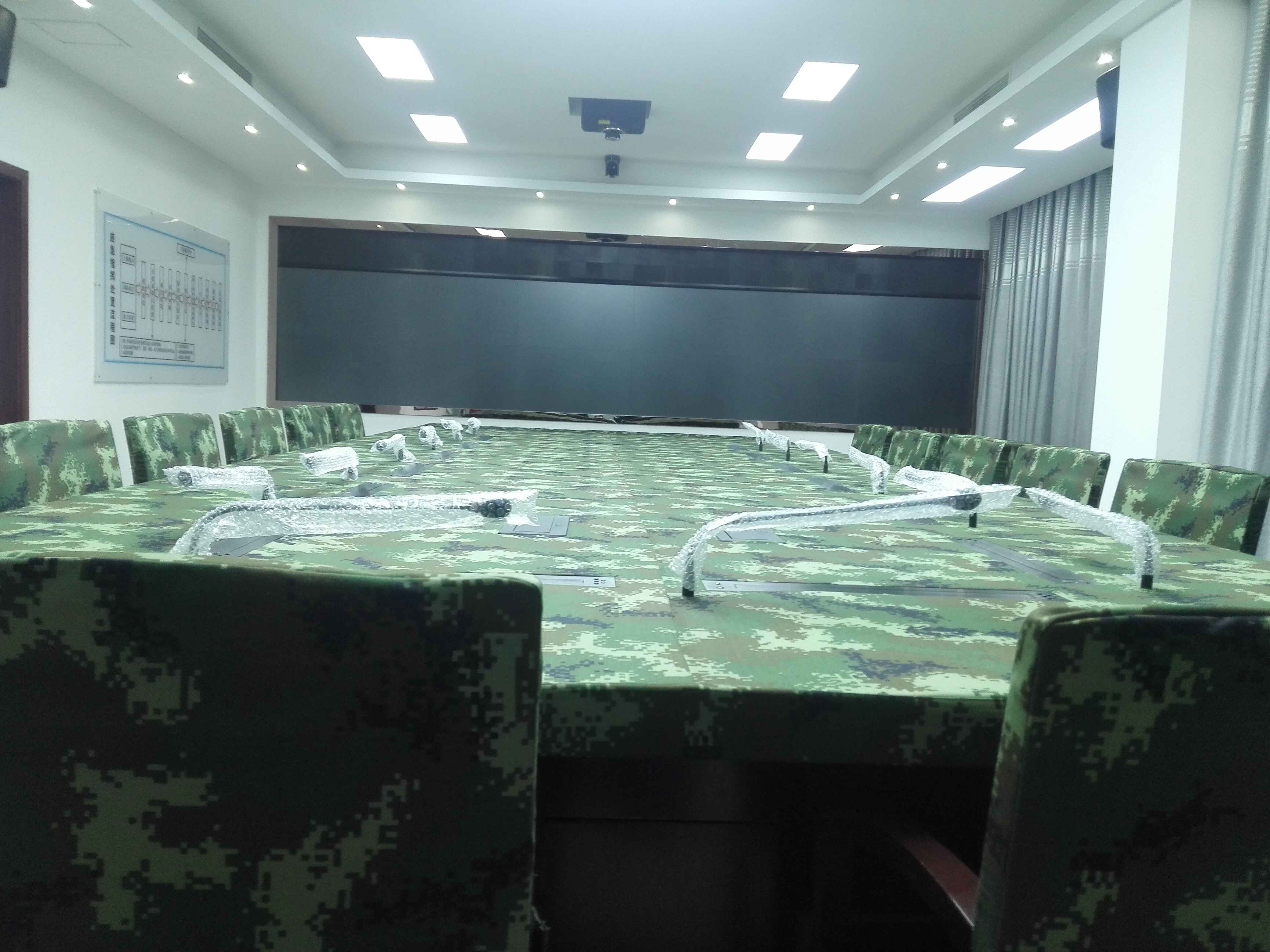 As the important part of national security, with the advancement of science and technology, and the development of the Internet, the Armed Police Force has used modern equipment to upgrade.The Armed Police Force continuously improves its combat and warning capabilities. This has become the trend of security reform. For this reason, Restmoment continuously brought its own core technologies and e products to the new wave of security construction. And we provided great convenience to the work of the military and police forces.
---