Qingyuan city people's congress (NPC) quoted Restmoment RX - 3500 series conference system
---
---
Qingyuan city fresh local authority as National People's Congress (NPC), is through the strict legal procedure and shoulder the corresponding legal responsibilities. To protect people's congress shall exercise their functions and powers, take an active part in the management of state affairs of qingyuan city people's congress (NPC) at the meeting introduced Raymond RX - 3500 series conference system, facilitate the exchange and communication, meeting more effectively serve the broad masses of the people. The following is the Raymond RX - 3500 series conference system of graphic appreciation: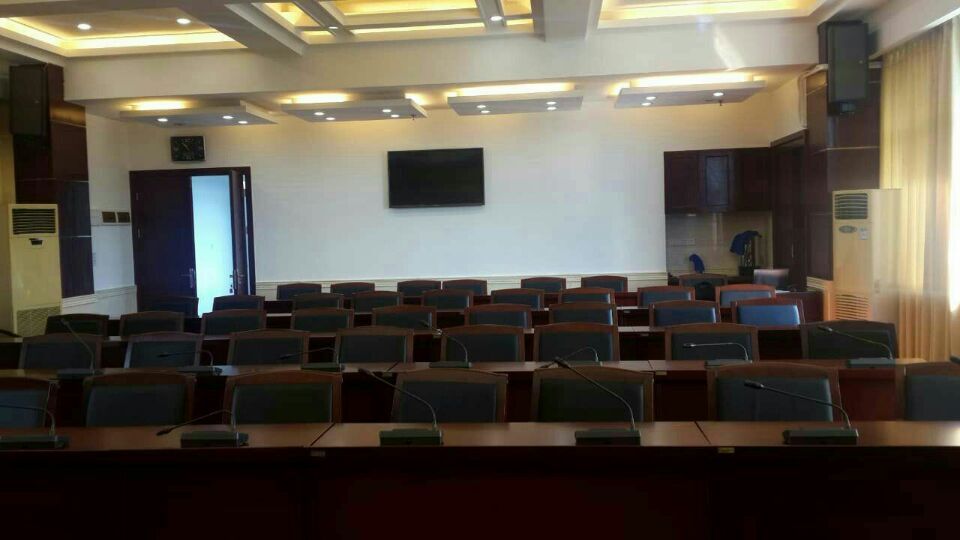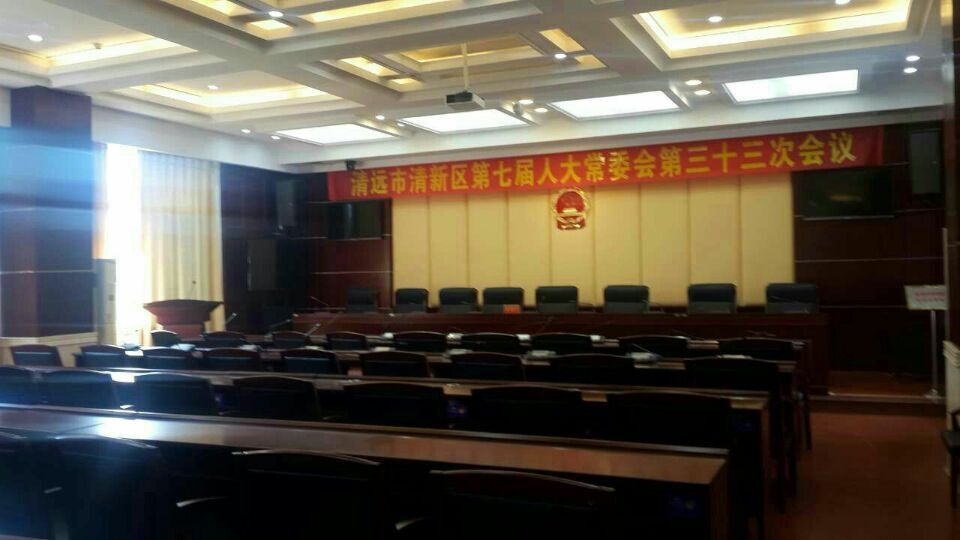 Restmoment RX - 3500 series conference system is to use Restmoment original digital conference technology, meet the international standards of IEC60914, and adopts high speed RISC embedded digital processing hardware architecture, the system of running speed and stability reach the best state. Through the digital audio processing technology, all of the voice channel to keep CD quality. System has line "hot-swappable" function, configuration extension host, the whole system can pick up 65535 units, with PC management software to use more convenient, more can control the whole meeting. In addition, the RX - 3500 series also has the function of conference technology, such as:
Multi-function control host, LCD screen and function of centralized control panel navigation keys to meeting, four work modes, 8 x4 video matrix, realize the video tracking, a vote.
Meeting unit, streamline desktop type design, fashion, generous, CD grade quality, LCD display, support for video tracking, a discussion and key sign in, IC card attendance, etc., the volume can be adjusted freely, strong anti-jamming capability, convenient function expansion and upgrade.
Restmoment RX - 3500 series with PC management software is used, a key control implementation meeting.
Restmoment conference system has been popular with the people's congress (NPC), was accepted by many people's congress (NPC), which is sure to Restmoment conference system, in the future, Restmoment conference system will be innovative technology as own duty, will more satisfy customer demand, system for the meeting industry create brilliant!
---