Restmoment supports a provincial hospital in Xinjiang
---
---
A provincial hospital in Xinjiang is busy with daily work. In order to improve work efficiency, it is necessary to upgrade the conference system. There are 7 office meeting rooms with different functions, such as multi-functional lecture hall and intelligent meeting room. Restmoment suggested our full digital high-end conference system RX-A2.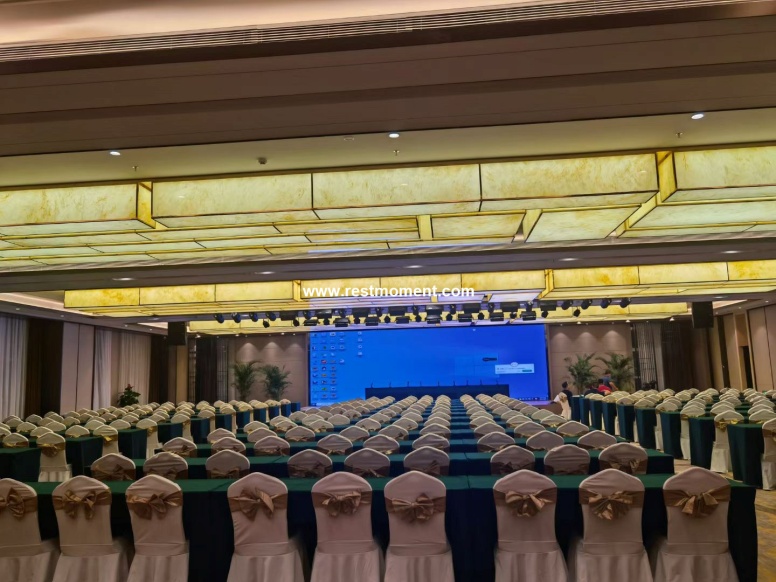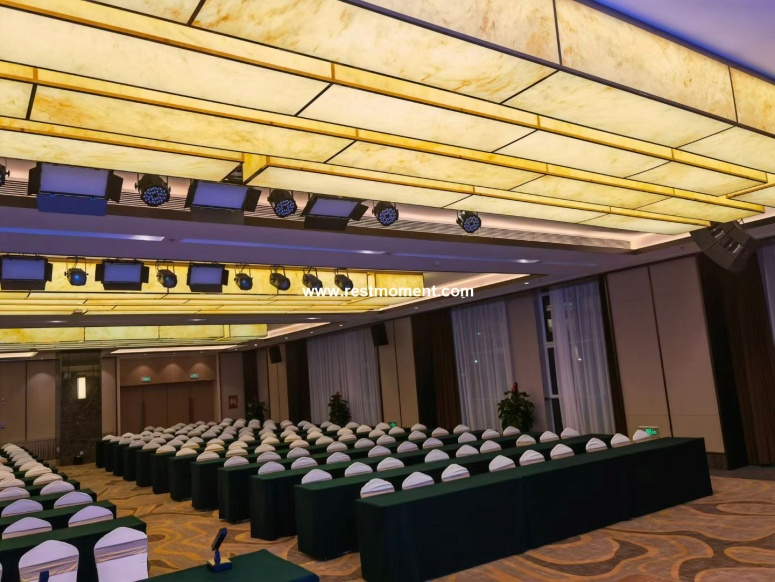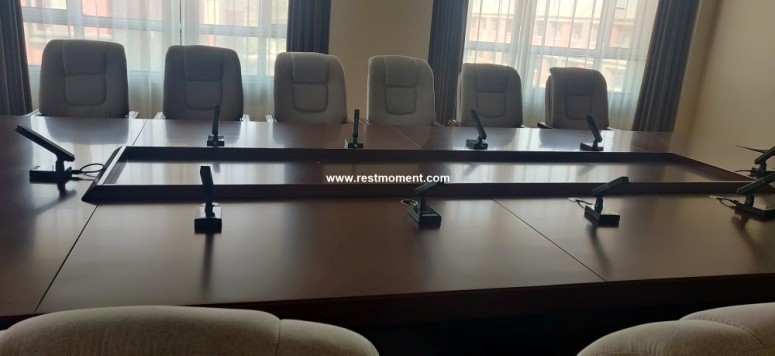 In order to improve the efficient of the meeting, Restmoment full digital high-end conference system RX-A2 series was installed in a provincial hospital in Xinjiang. After inspections in multiple conference halls, Restmoment provided it with a complete solution, including high-end conference unit RX-A2 and high-end conference controller RX-V3.1. After the full digital conference equipment is installed, it improves the overall efficiency of the conference.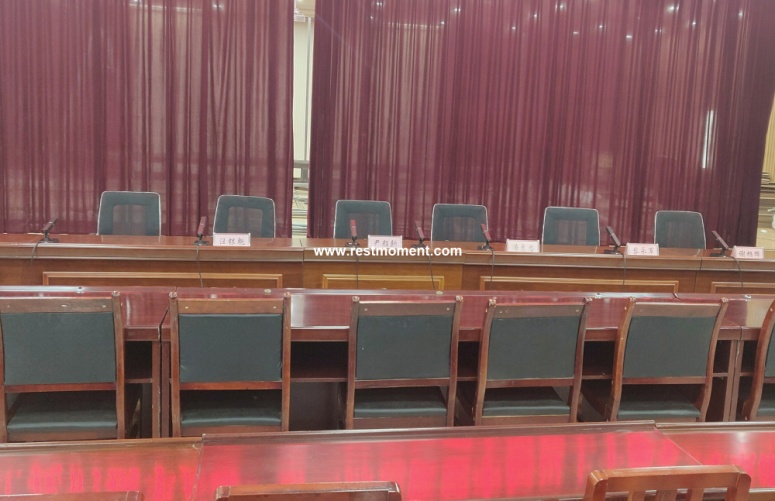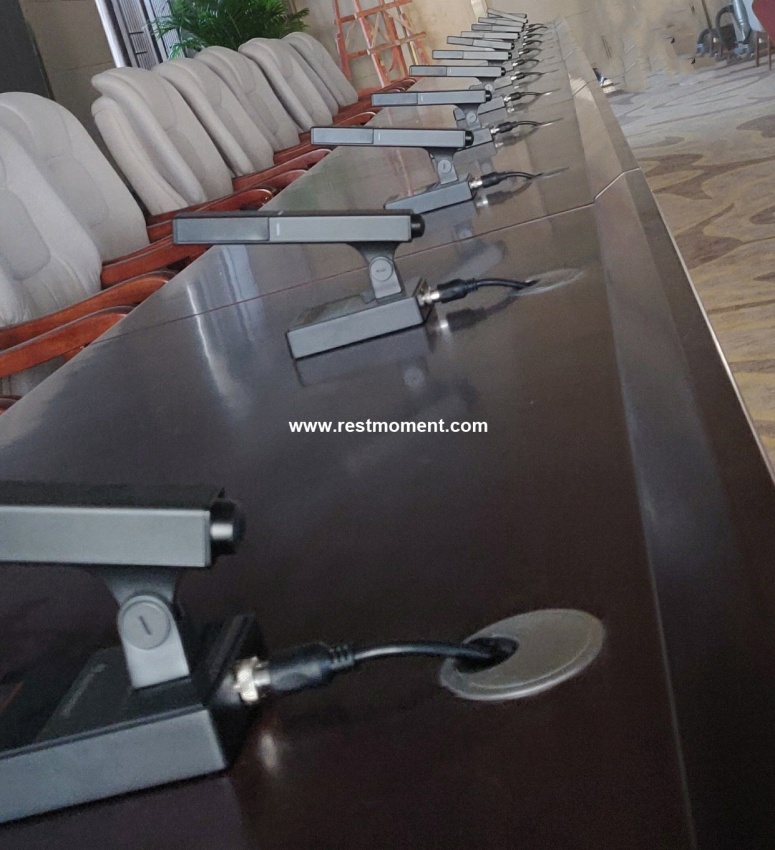 Restmoment RX-A2 series of full digital high-end conference system has been widely accepted by customers. There are many projects over the country, such as: a municipal party school in Anhui Province, a party committee conference room in Qinghai Province, a city exhibition hall in a city in Jilin Province, a government in Guizhou Province, a government unit in Shanxi,and Tianjin Emergency Management Bureau, etc.
Full digital high-end conference system RX-A2 series:
 Adopts a square

super-cardioid microphone with a 14 mm diameter gold-plated condenser microphone core

 Many connection methods

 It has dual backup guarantee function

 It has 5 microphone working modes

 It has video tracking function

 It has ability to resist mobil

e phone interference

 Square microphone pole has high directional electret microphone and speech indicator

.

 The overall design of the square barrel rod is stable and beautiful

.

It can be rotated up and down 55 degrees, and left and r

ight 180 degrees.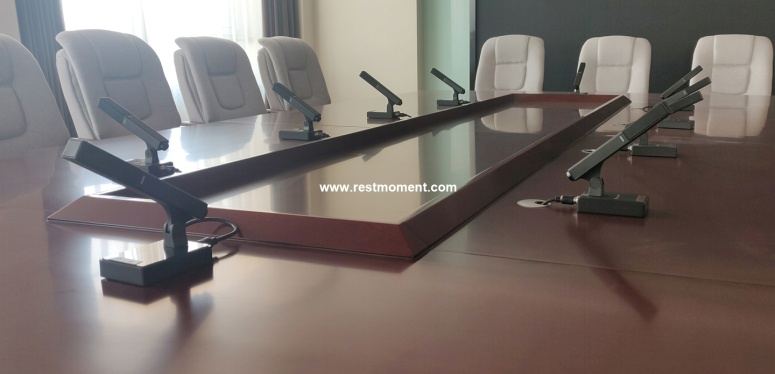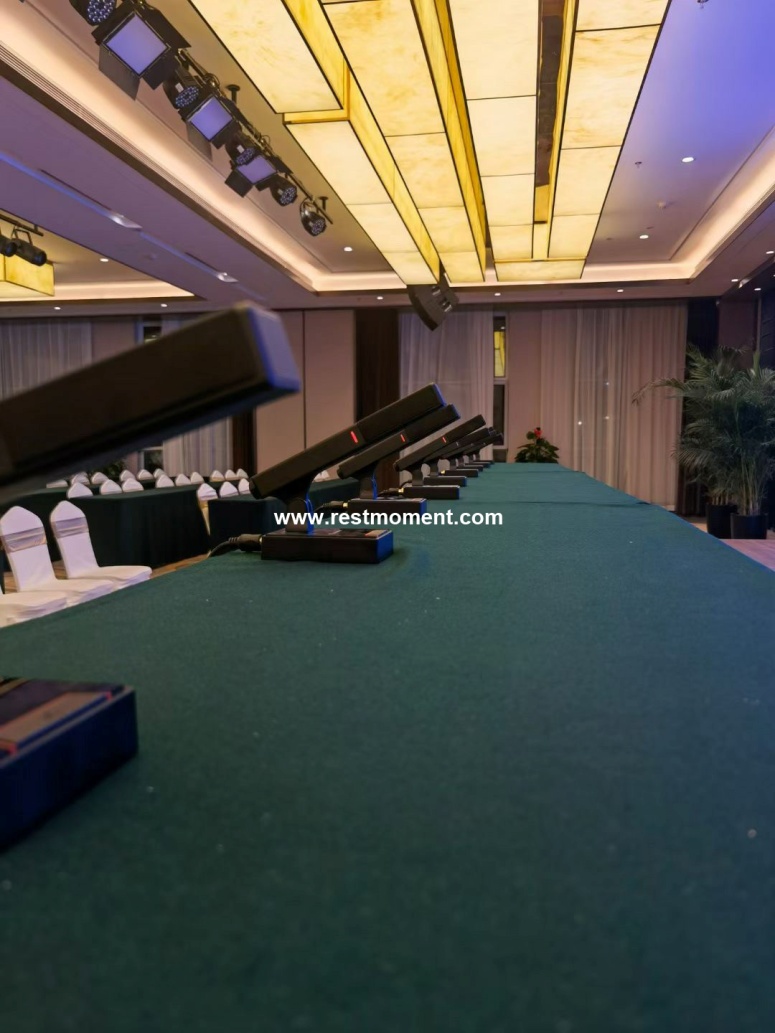 The successful projects fully be installed, stability and efficiency.Restmoment digital conference system is far ahead in the industry. It has won customers with its excellent product quality and outstanding operation performance.
---