Restmoment conference system used in a meeting room of a people's government in Gansu Province
---
---
Restmoment recently installed a full digital intelligent high-end conference system and wireless conference system for a people's political conference room in Gansu Province. It is efficient, intelligent, and convenient system, which have won the high level of customers. Appreciate.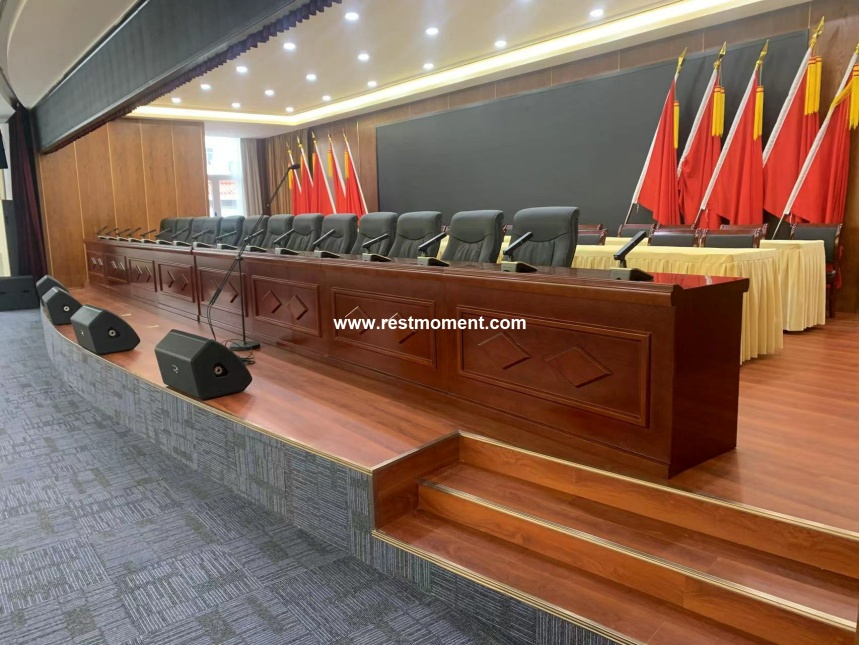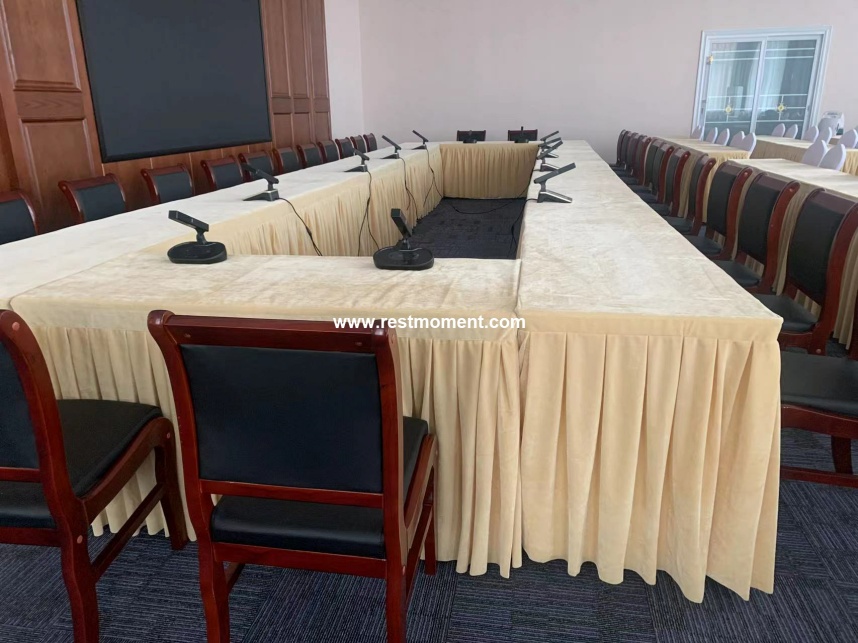 After getting the requirements of customers, Restmoment has designed an full digital intelligent high-end conference system RX-6830/03 series, a 5-inch touch screen high-end conference unit RX-6830/03 and a high-end conference controller RX-V3.2. The unit is equipped with a square super-cardioid microphone, using a 14 mm diameter gold-plated condenser microphone core. And the pickup distance is over 130 cm; it has a multifunctional conference system such as speech discussion, video tracking, voting, conference service, dual backup microphone functions, etc.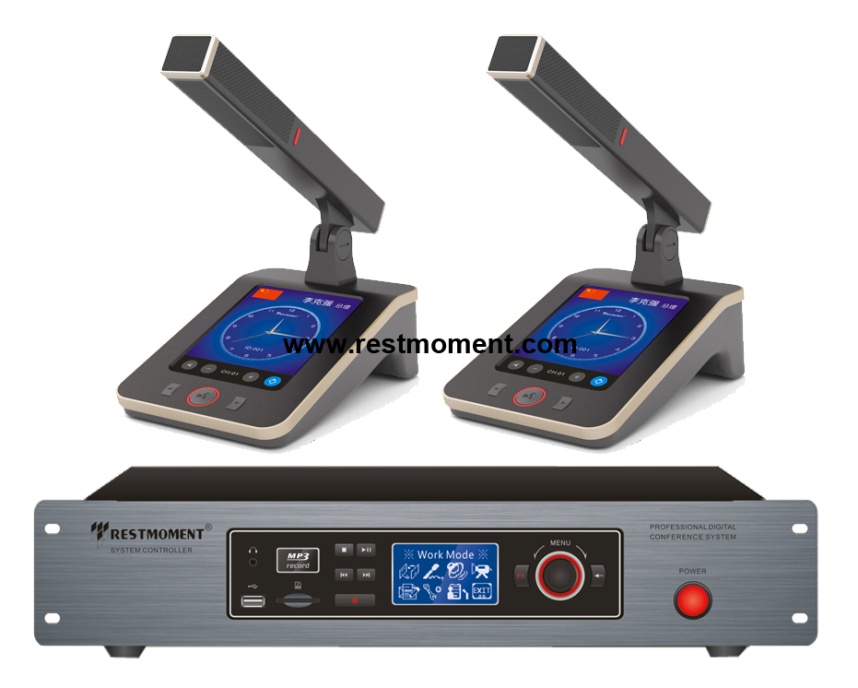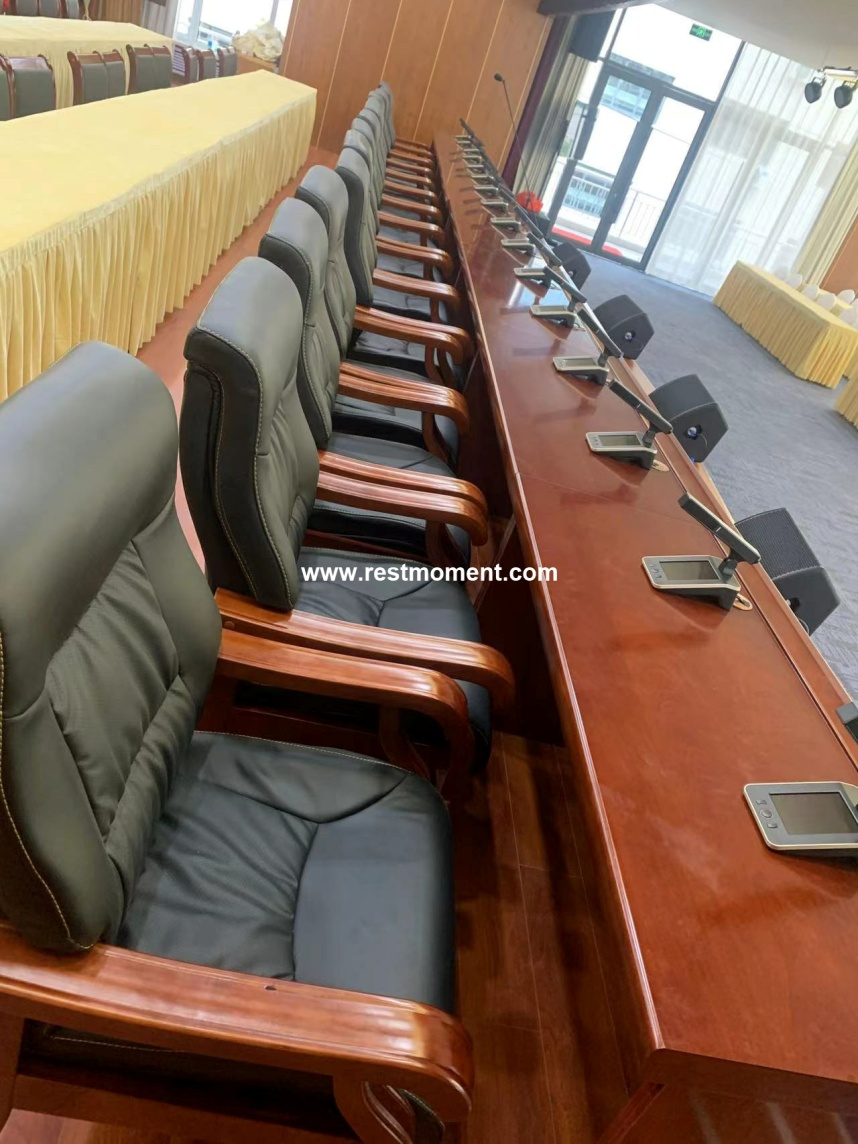 Restmoment UHF wireless conference system RX-U2804/03 series adopts UHF ultra-high frequency band, which has less interference than traditional VHF frequency band; It adopts DPLL digital phase-locked loop multi-channel frequency synthesis technology. And it provides over 200 channel options, which is convenient for multiple sets of machines. It can easily avoid all kinds of interference; It has advanced automatic frequency matching technology and large-capacity rechargeable battery pack.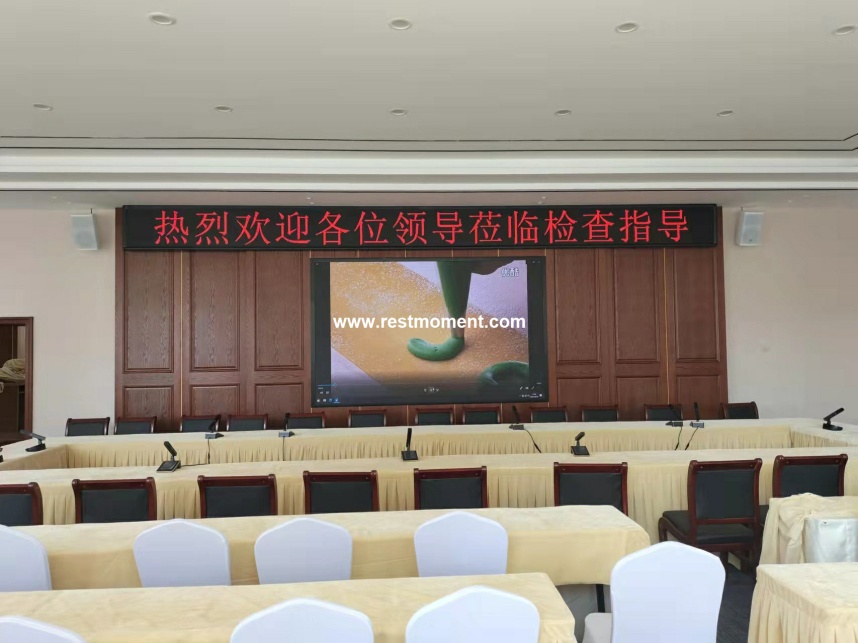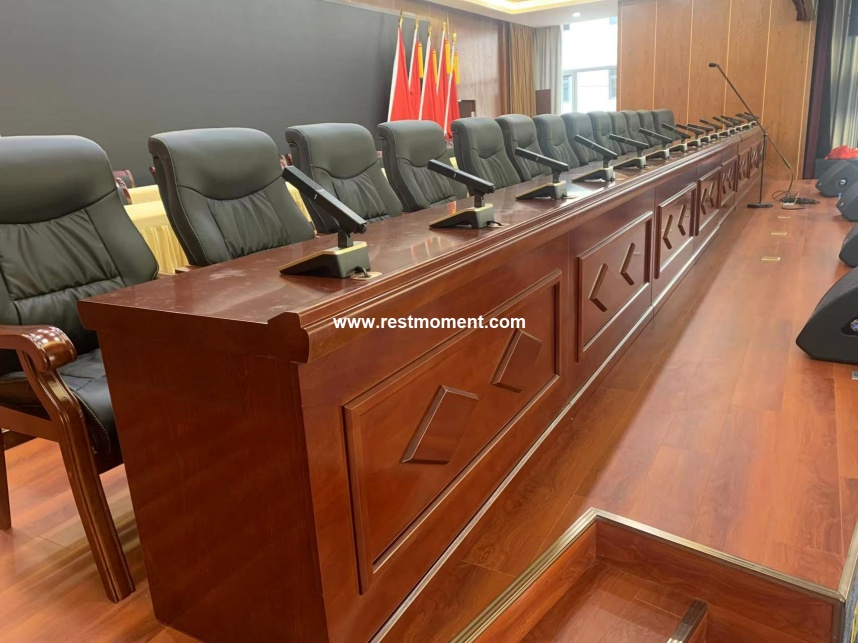 At present, the project has been installed. Depends on more than 20 years of history and high-quality, Restmoment has won the trust of many local government agencies and enterprises in the country. Restmoment will bring more high-quality products to customers.
---