A military conference room in Fujian Province
---
---
The military is an important guarantee for national security. With the continuous development of modern technology, the training of the military has become more scientific and practical. In order to adapt to the process of technological and informationized military construction, intelligent digital numbers are usually installed in the military. The conference system is convenient for arranging tasks, launching major conferences, and communicating with the outside world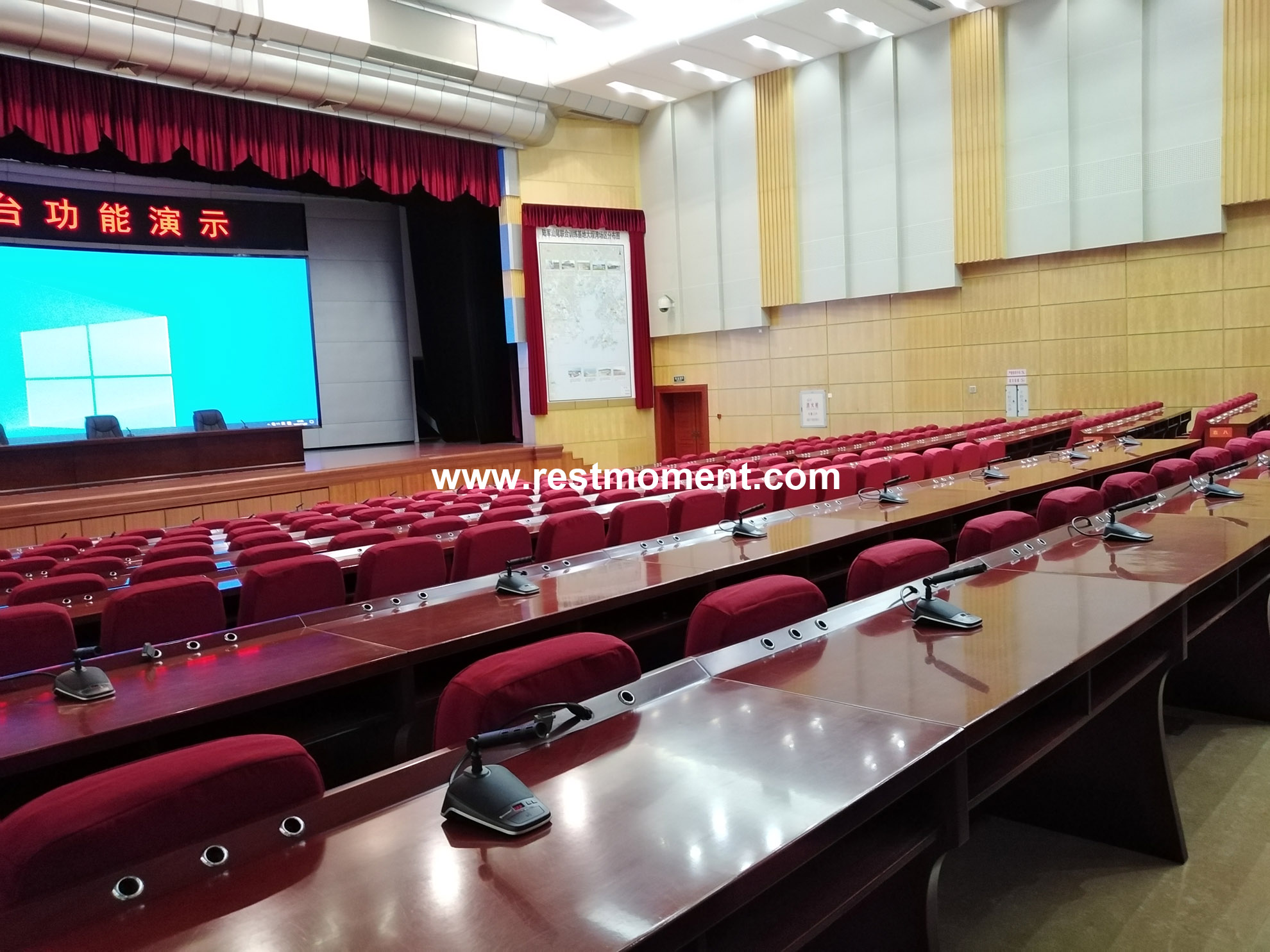 Recently, Restmoment installed a fully digital high-end conference system for a military conference room in Fujian Province. Restmoment full digital system ensures that the meeting room design concept. The system is stable; The function is perfect; And the command is efficient.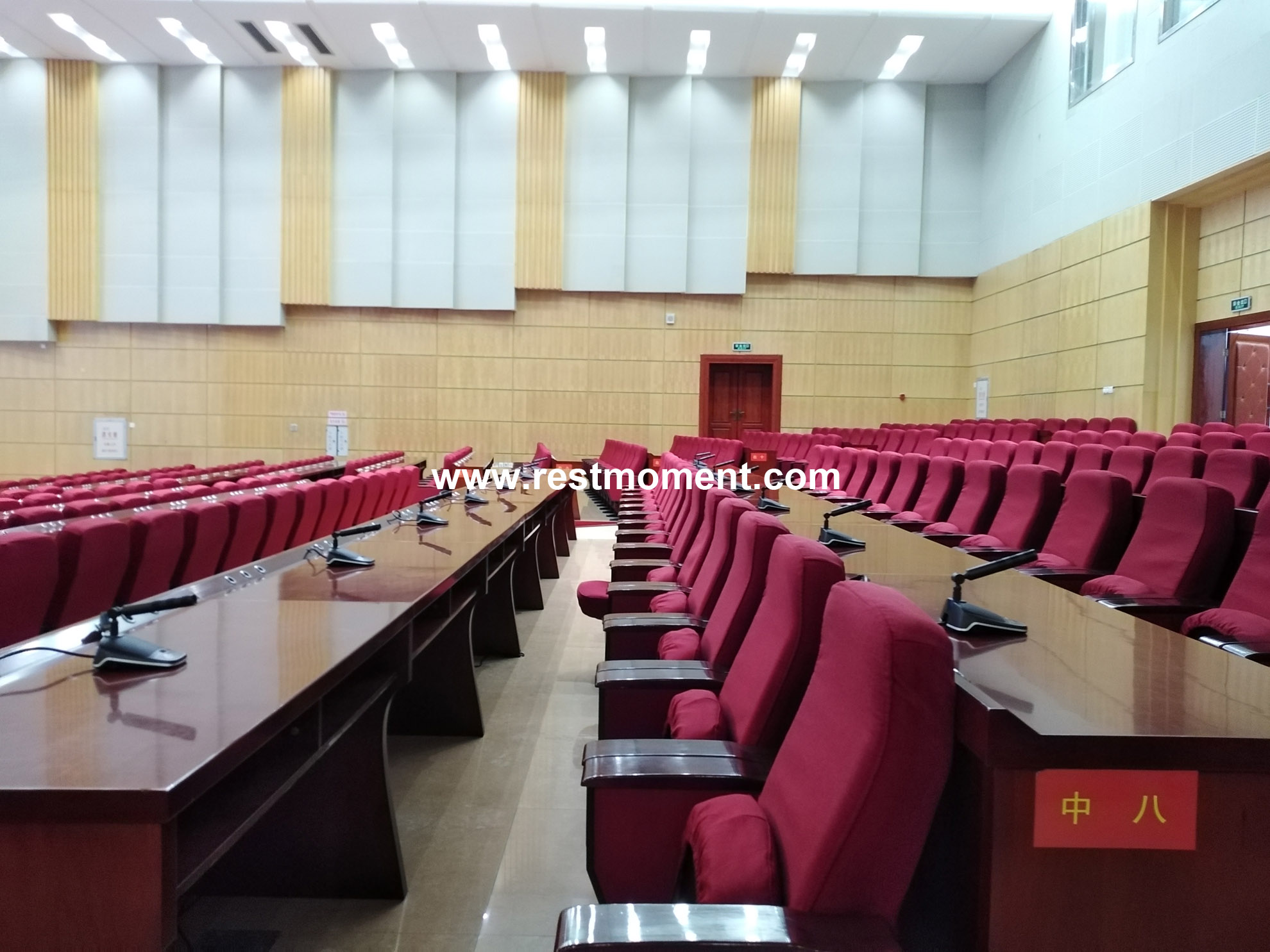 The conference system that can be used by army must meet the national confidentiality requirements. The full digital tabletop conference unit RX-6640/02 series adopts Restmoment original full digital conference technology and conforms to IEC60914 International standards. It is a multifunctional conference unit for discussion, simultaneous interpretation, high-fidelity speakers, etc., It is designed for modern high-level conferences, and the pickup distance can reach 100cm. Working with conference management software, more value-added functions can be realized.Restmoment professional technology provides greater protection for the safety of the system, as well as higher reliability and stability.
The full digital conference controller RX-M6600/V is the core component of Restmoment ADCS conference system, which can centralized control the discussion, automatic video tracking and conference recording functions. It is the first choice for large and medium-sized conferences. The high-speed RISC embedded digital processing hardware architecture improves system operation speed. The sampling frequency reaches 48K, and the frequency response reaches 20Hz-20kHz, achieving CD-level sound quality.
The Restmoment full digital conference system realizes the best effect in the conference room. It has farther pickup distance and clearer sound quality. The operation of the system is very smooth.
In recent years, Restmoment has frequently appeared in the field of digital conferences and created many classic projects, such as Taiyuan Yaocheng Airport Command Center, Beijing Ministry of Communications Highway Traffic Proving Ground, Fujian The Provincial Department of Education, a conference room in a certain district of Lhasa, Tibet, etc., In the coming 5G+8K era, smart meetings and online office are not just a mere outlet, they have become an irreversible trend. Restmoment has 22 years industry experience. In the future, Restmoment will continue to provide the best products and service to our clients all over the world.
---