Yunnan Branch of Industrial and Commercial Bank of China
---
---
ICBC has the largest customer base in China. It is one of the largest commercial banks in China and one of the world's top 500 companies. Recently, Restmoment team installed an full digital high-end conference system for the ICBC Yunnan Branch.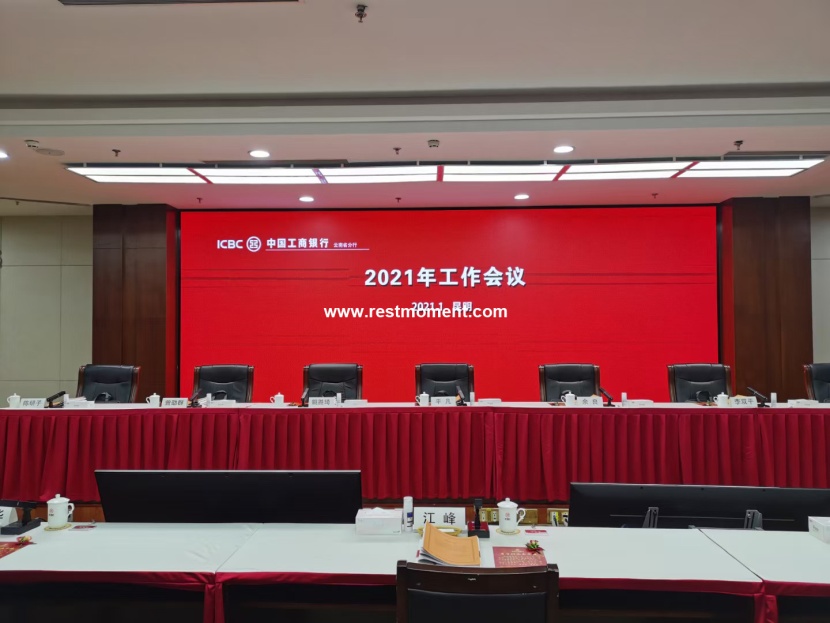 Restmoment has equipped the conference room with the full digital conference system RX-A2 series according to the customer's requirements. High-fidelity sound quality, long pickup distance, strong confidentiality, stylish and exquisite appearance. It makes this conference system very popular in all regions of the country.
Restmoment full digital conference system RX-A2 conforms to the IEC60914 international standard. It has a square super-cardioid microphone with a 14mm diameter gold-plated condenser microphone core. The pickup distance can reach 130cm. It has multiple connection methods, including "Y-line hand in hand" and "circular hand in hand". It is easy to install. It has video tracking, speech discussion, double backup guarantee and super anti-interference ability of mobile phones. It can meet various meeting places.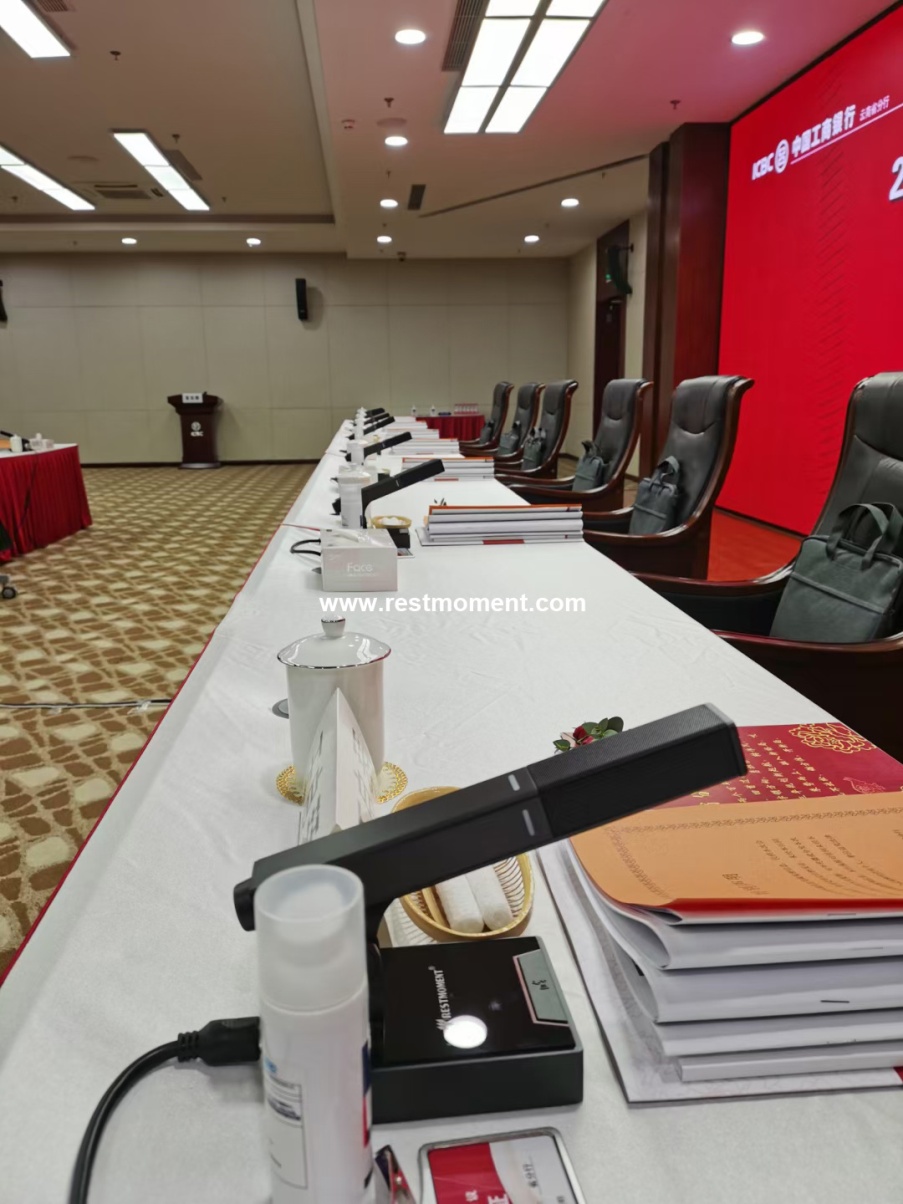 Restmoment products is successfully installed in Yunnan Province. It becomes the first choice of many customers. Both products and services of Restmoment are trustworthy. Restmoment will continue to explore and innovate. And we continue to provide customers with better products and services.
---