Restmoment Voting System was installed in the People's Congress  in Guangxi
---
---
Recently, Restmoment team went to the People's Congress in Guangxi to install a fully digital voting system. The system is more confidential, more convenient to use. And it greatly improves work efficiency.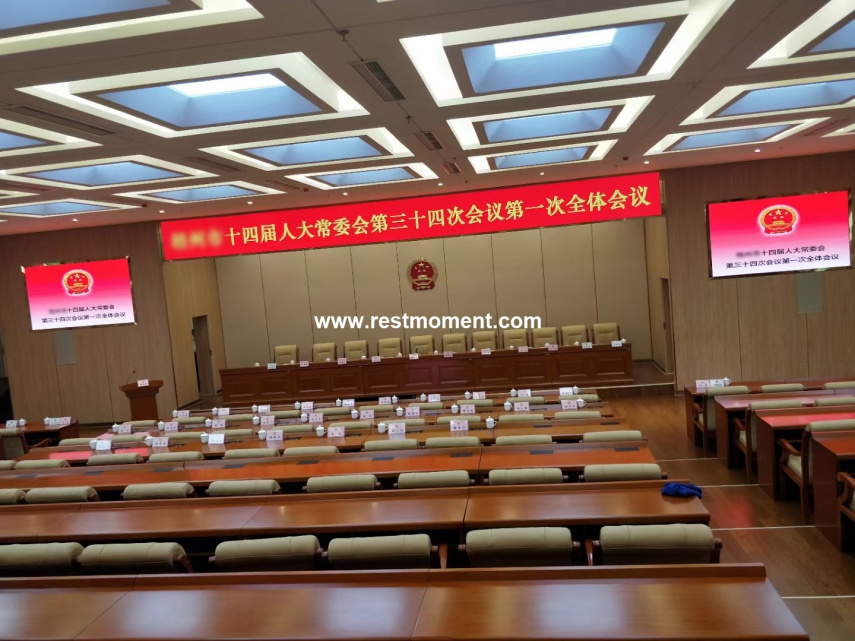 After the comparison, the customer chose the RX-2500 series Restmoment full digital wired voting system. The participants only need to press the voting button according to the meeting agenda to easily complete the voting work from sign-in to various proposals. Especially it is suitable for important decision-making occasions such as people's congresses at all levels, government agencies, international meetings, public forums, and boards of directors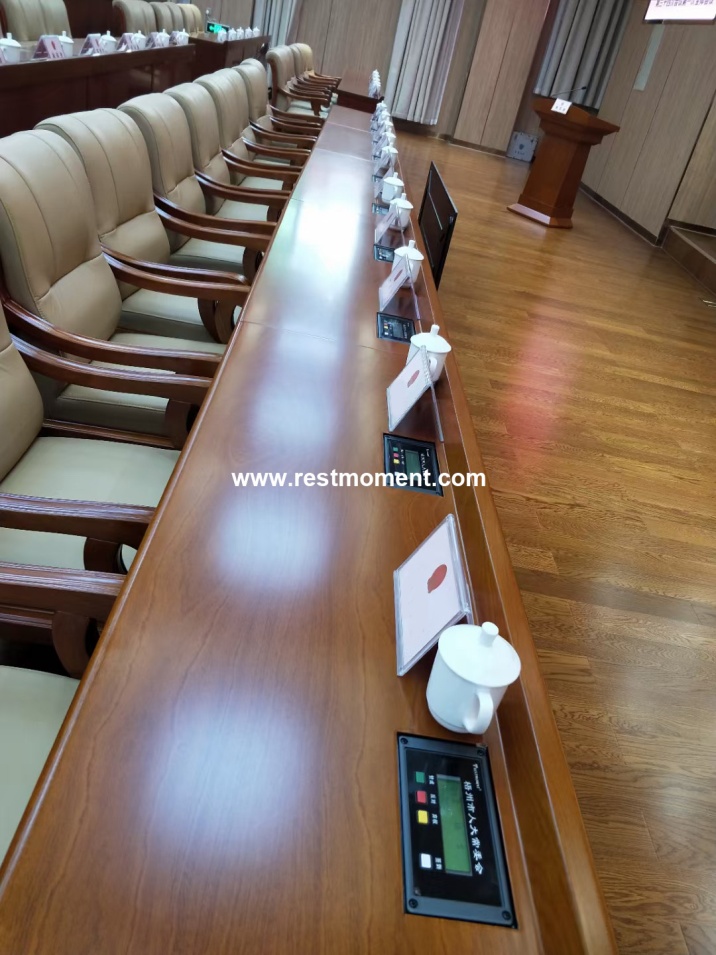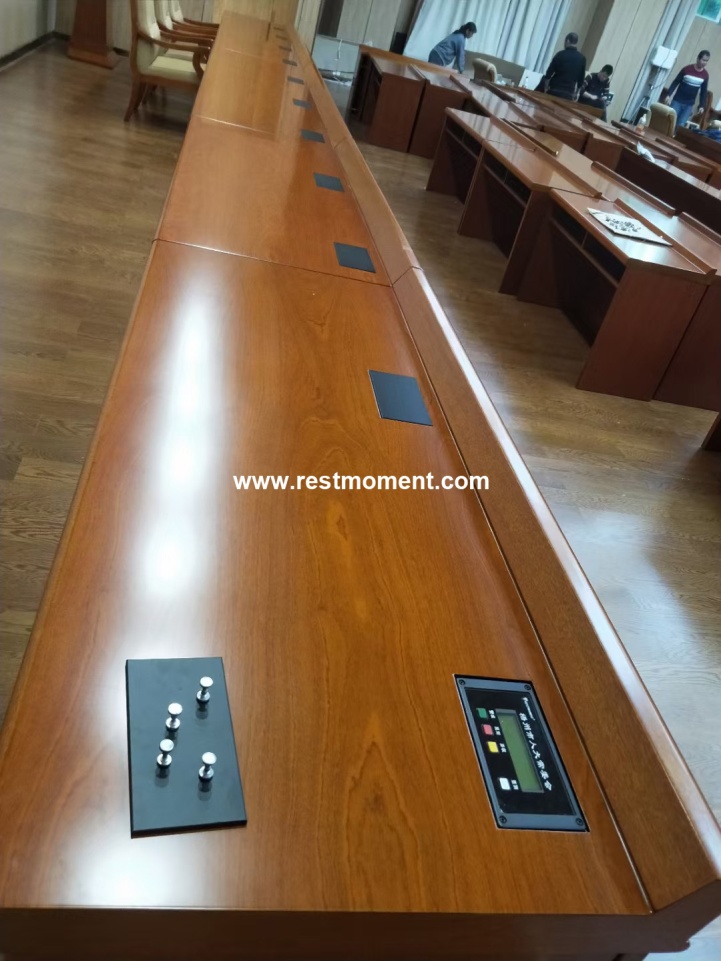 Restmoment full digital wired voting system RX-2500 series adopt Restmoment original full digital conference technology. And it conforms to the IEC60914 international standard. It has embedded voting unit, equipped with 160×32 graphic LCD display. It can display all conference information and equipment status in real time. It has the functions of voting and key-press sign-in. And it has the functions of receiving/sending and reading short messages. The voting unit adopts hand-in-hand connection, which is convenient to install. And it can be mixed into a system with various series of Restmoment full digital units.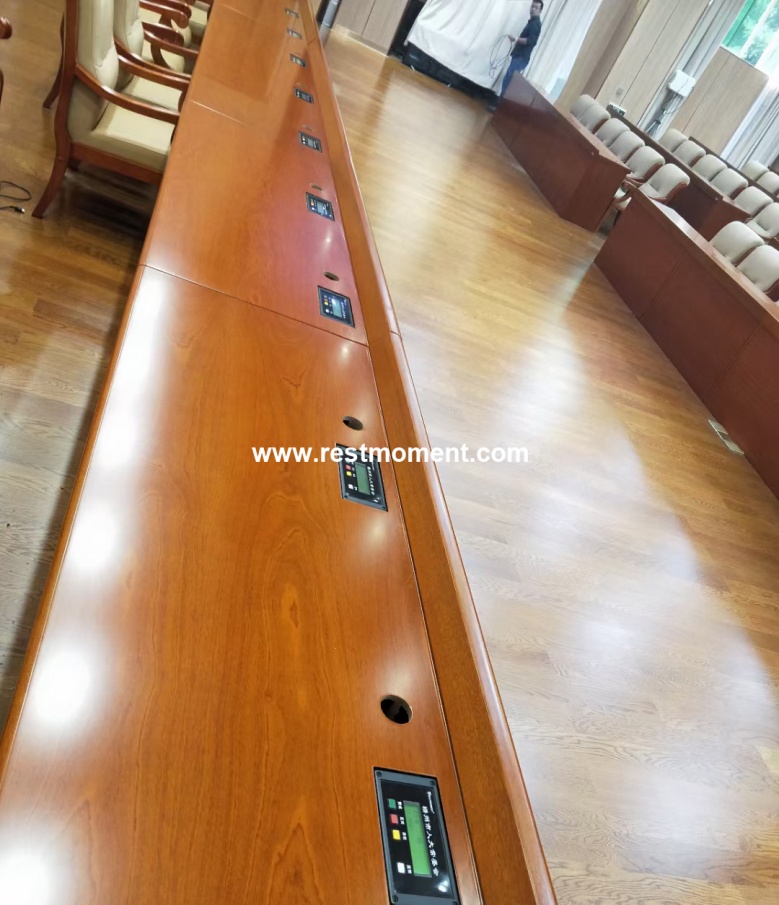 Restmoment voting conference system replaced the traditional conference with full digital technology. It greatly improves work efficiency. Restmoment has more than 20 years of experience. We have a lot of reputation because of innovative technology, high-quality products and services.
---