Pingdi Office, Longgang District, Shenzhen
---
---
With the development of informatization and intelligent technology, the wireless meeting products becomes the trend of the times. Recently, Restmoment installed a complete digital conference system for the Pingdi Street Office, Longgang District, Shenzhen, which includes a conference controller, conference speakingmicrophone, wireless controller,RF transceiver and other products.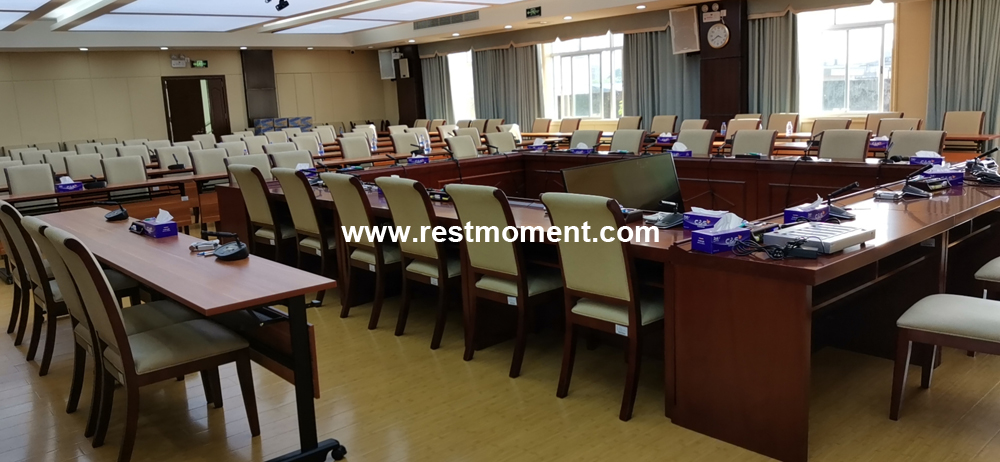 According to the requests of the office, Restmoment designs a conference speaking unit for each seat. At the same time, it designs a full digital conference controller as the system's management to realize the discussion and the video tracking function. Conference unit RX-6640/02 is a functional conference unit that integrates discussion and high-fidelity speakers. The full digital conference controller RX-M6600/V embodies the intelligent concept of Restmoment conference system products.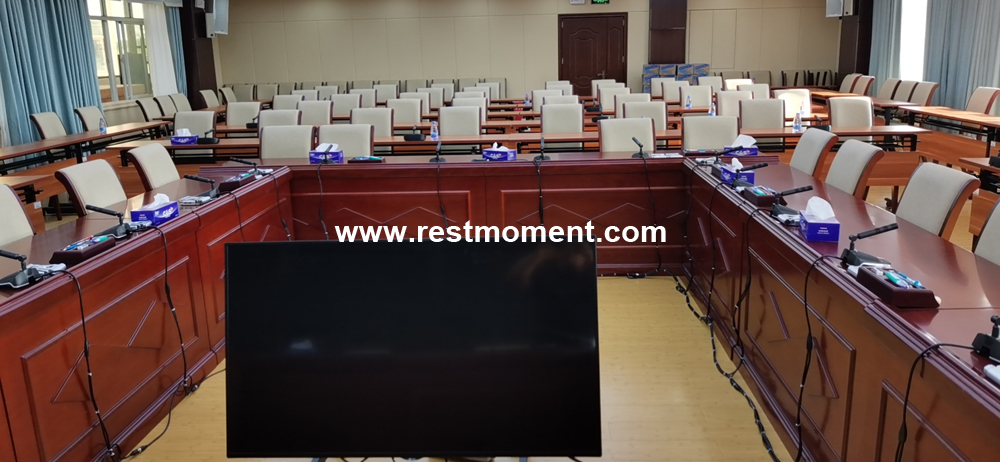 Full digital 2.4G wireless conference controller RX-M2863/VB and conference unit RX-2861/02 are important bridges to realize intercommunication with RF transceiver, wireless conference units and PC management software functional modules. Through the wireless conference controller, it can control all wireless conference units. At the same time, the wireless signal receiving and transmitting range is 30 meters. It uses 2.4G communication technology, and 360-degree communication.
Improving efficiency is the main point for the most meetings. Many tasks can be easily completed with new system. Restmoment upgraded the meeting room of the Pingdi Office, Longgang District, Shenzhen, to improve the work efficiency.
Restmoment has been making efforts in the field of digital conferences in recent years. We have many classic projects, such as Taiyuan Yaocheng Airport Command Center, Beijing Ministry of Communications Highway Traffic Proving Ground, Fujian The Provincial Department of Education, a conference room in a certain district of Lhasa, Tibet, etc.,
In the coming 5G+8K era, smart meetings and online office become an irreversible trend. Restmoment has got a lot of reputation in the conference market. In the future, wireless digital conferences will become another development point for Restmoment.
---