Restmoment system is installed in the meeting room of Xinjiang Korla branch
---
---
With the development of the times, the requirements for conference equipment have also become higher and higher. Many conference systems have begun to be updated one after another. The meeting room of Xinjiang Korla Branch is upgraded with Restmoment new system RX-A2 series.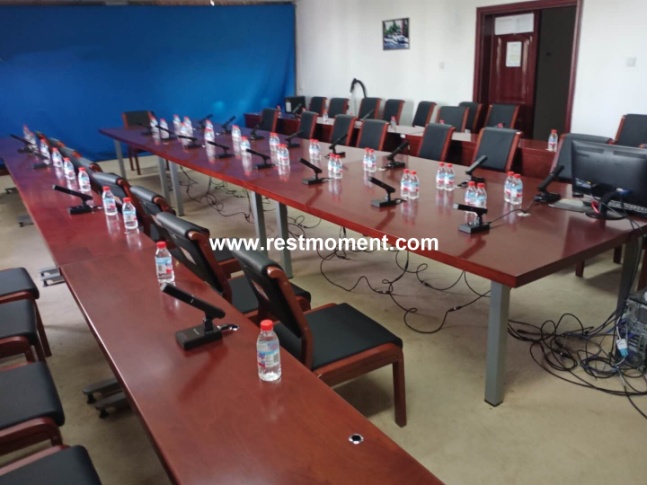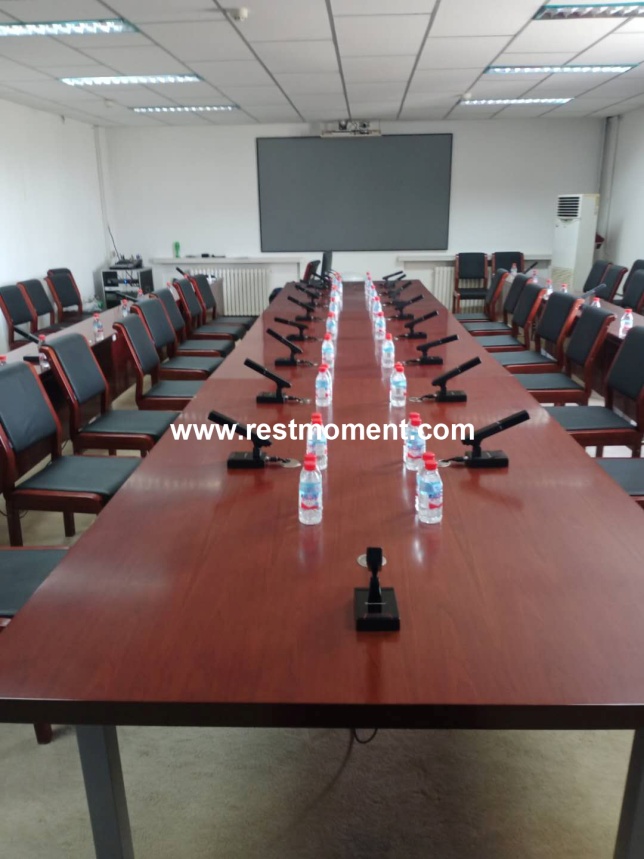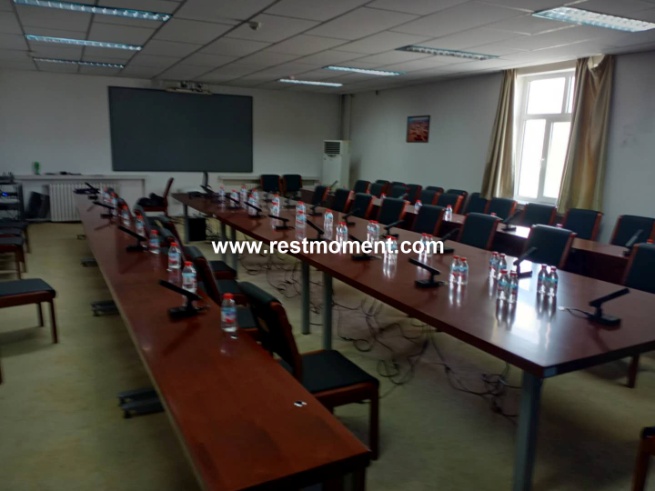 Restmoment full digital high-end conference system RX-A series has been widely loved by all clients. The conference room is installed with the RX-A2 series, which conforms to the IEC60914 international standard; the conference unit has multiple connection methods like "Y-line hand in hand" and "ring hand in hand"; it has an ultra-long pickup distance, which is around 130cm with high-fidelity sound quality; It has speech discussion, video tracking and double backup functions; The overall design is generous, stable and beautiful, it can be up and down 55°, left and right 180°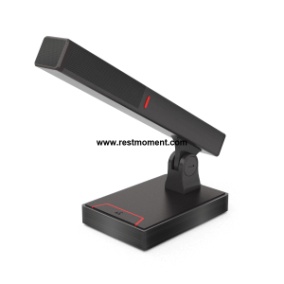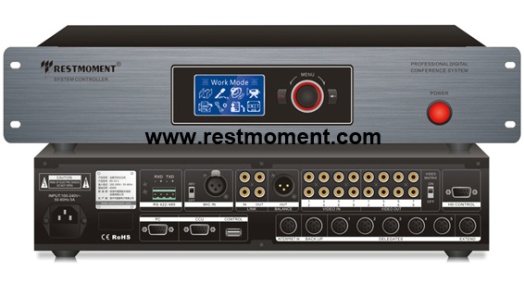 RX-A2 RX-V3.1
Restmoment conference systems are installed all over the world. It is highly appreciated by users. Restmoment will always insist on being a high-tech company with independent research and development, independent property rights, independent brands and independent production.
---