Smart "wireless technology" improves the working efficient of Sinohydro Bureau 5
---
---
Sinohydro Bureau 5 Co., Ltd. (referred to as "Sinohydro Bureau 5") is affiliated to China Electric Power Construction Group Co., Ltd. It is a super grade enterprise for water conservancy and hydropower projects. And it is a large state-owned construction enterprise which has right to make contract with foreign projects.
Restmoment, in response to the demand of Sinohydro Bureau 5, provided the overall solution of the fourth generation all-digital wireless conference system which will not affect the overall layout of the conference room. It has strong flexibility. And it uses advanced and stable wireless conference technology to build a high-quality communication platform for Sinohydro Bureau 5.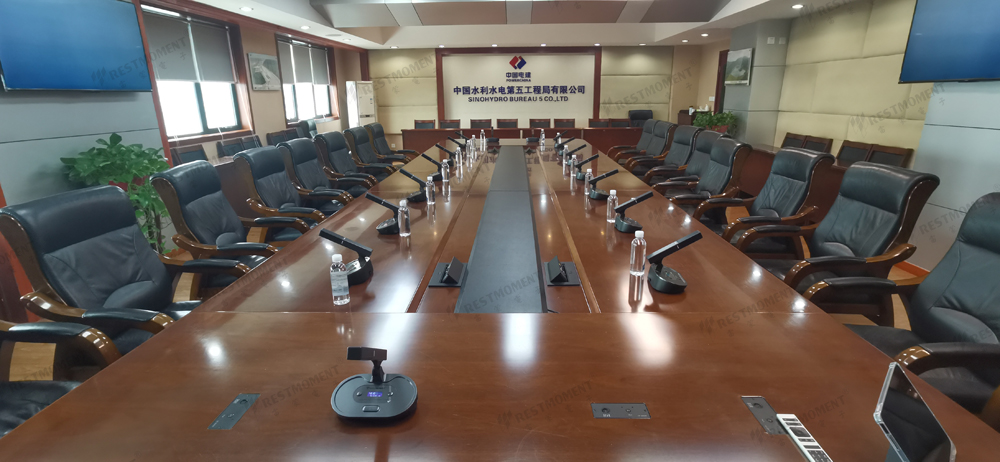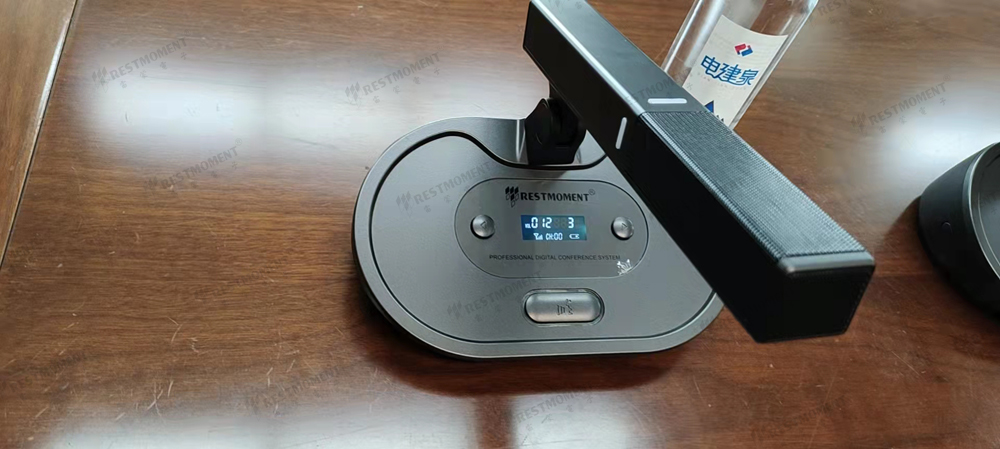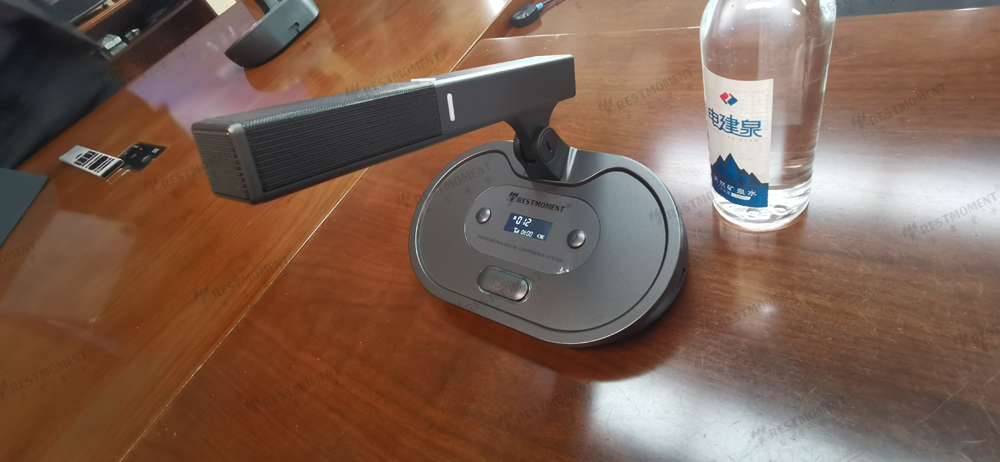 Restmoment fourth generation all-digital wireless conference system RX-4861/03 series, don't need installation and wiring. It saves the cost of desktop opening. It adopts 2.4G wireless full digital radio frequency (PHSS) technology, which has stronger anti-interference and confidentiality. The conference unit uses a square short microphone pole, which can be up and down 55 degrees. It has ultra-long pickup distance, and can clearly restore the real voice. The microphone position can be adjusted according to the participants' own conditions. Also it has strong anti-mobile phone interference ability to ensure that it will not be affected during the meeting.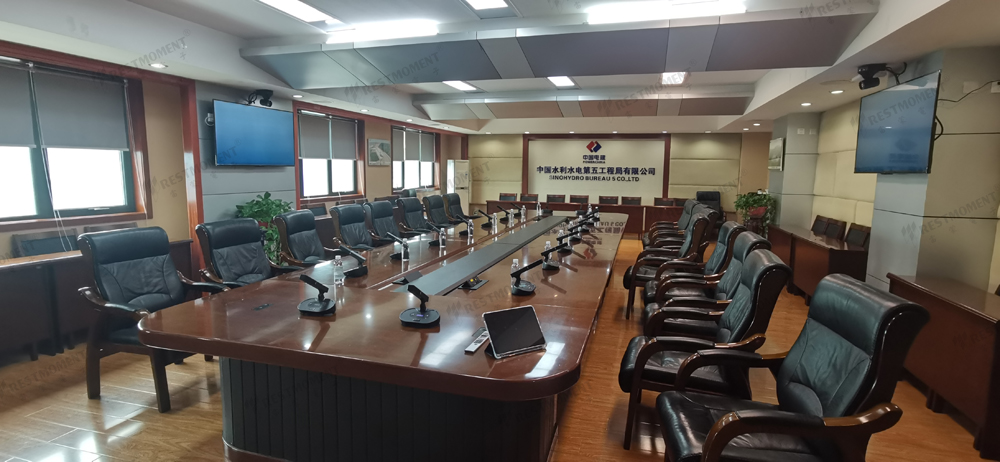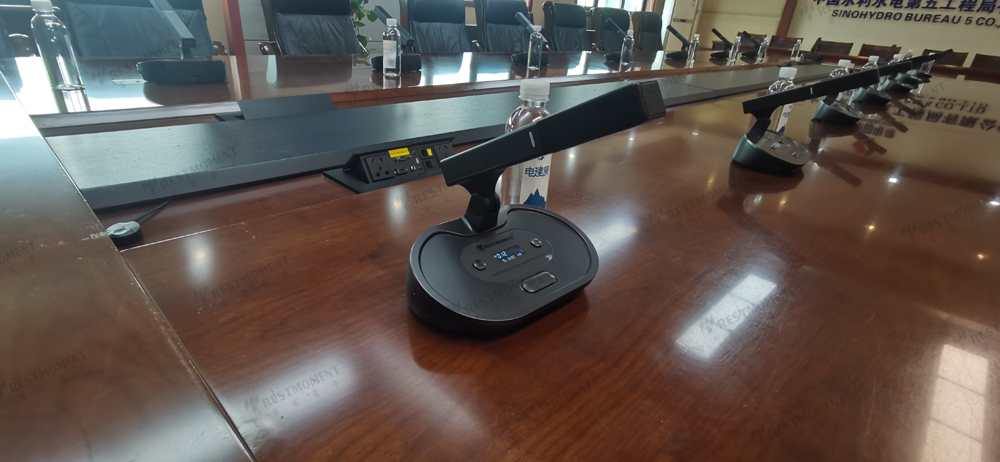 Restmoment wireless conference products has stable technology and rich functions. It has been deeply supported and recognized by customers and have been successfully installed in many projects in China and abroad. Restmoment is a high-tech enterprise that insist to independent research and development, independent property rights, independent brands and independent production. We never stop innovation. We will continue to bring more professional, intelligent and efficient conference experience to users.
---