To create intelligent conference in the digital information age
---
---
Guangdong emergency administration is in charge of safety supervision, earthquake, fire and rescue, forest fire control, safe production.It makes the emergency plan and guide enterprises and social safety. The organization was transformed from the public security fire fighting force into a comprehensive standby emergency force system.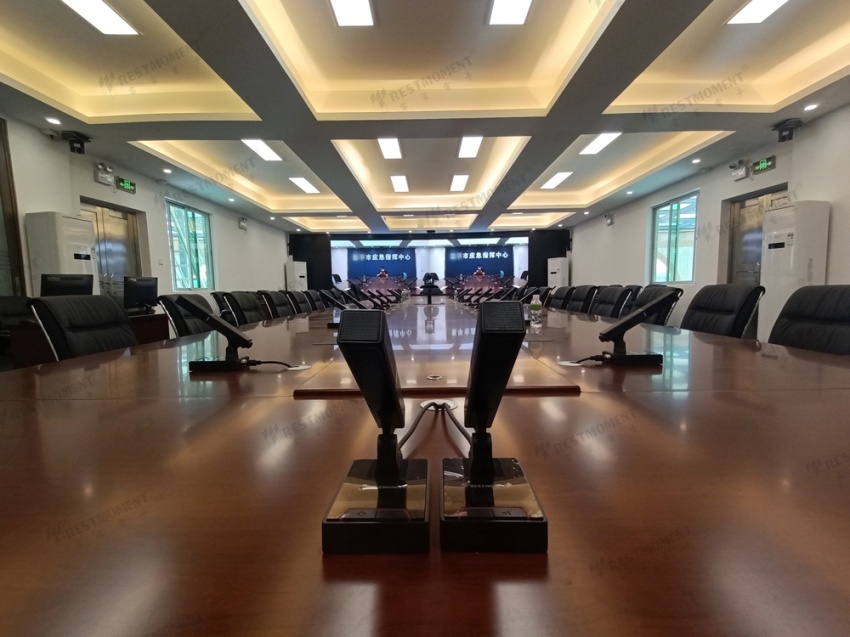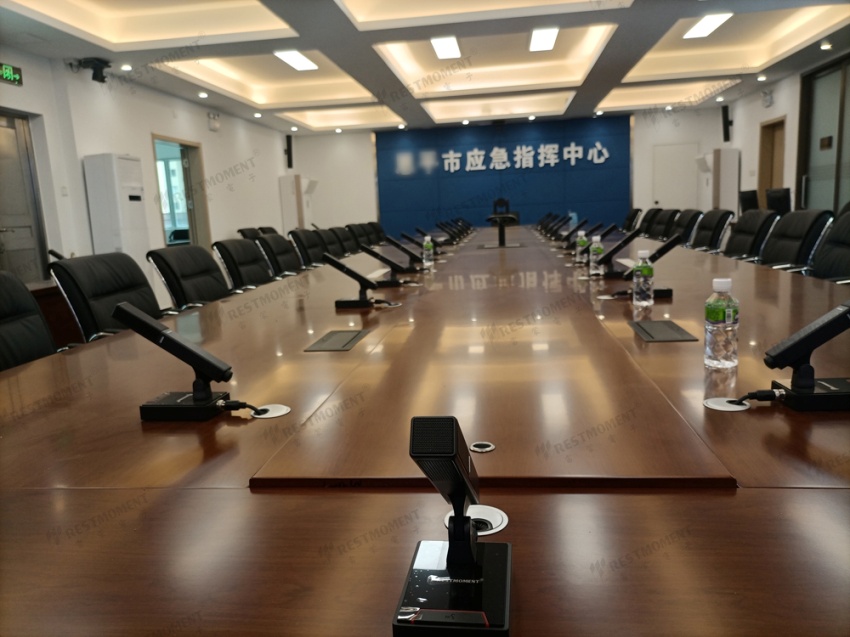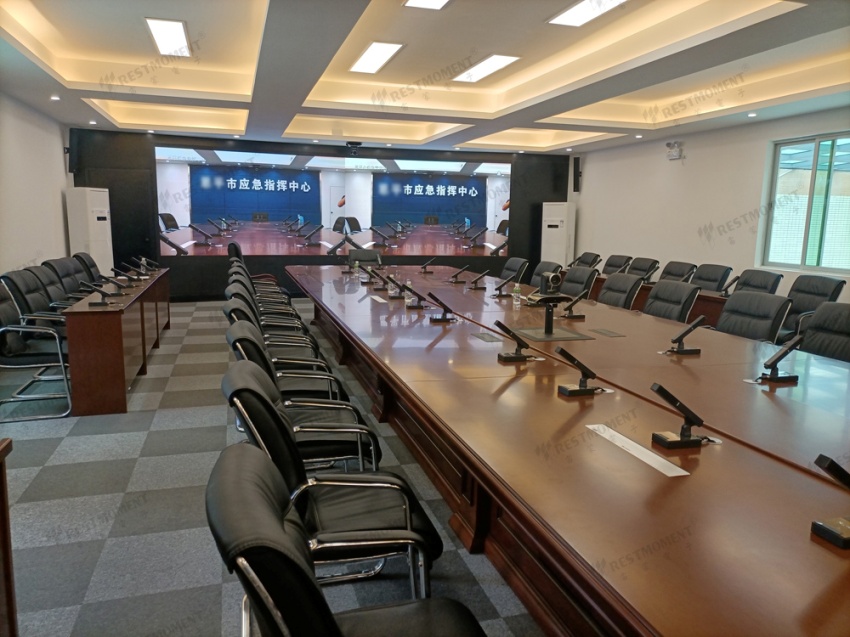 The emergency Management Bureau of a city in Guangdong Province is busy with daily business. In order to provide better serve, the conference room needs to be fully designed with new system. According to the requirements of emergency management agency, Restmoment designed a full range of audio and video solution, including digital conference system, paperless meeting system, UHF wireless conference system and the sound reinforcement system and so on. To realize efficient centralized control management, Restmoment will create an intelligent meeting environment.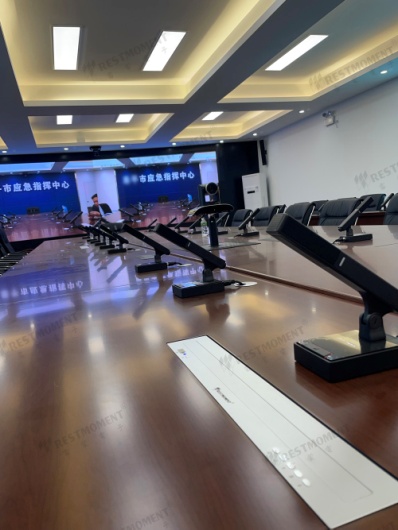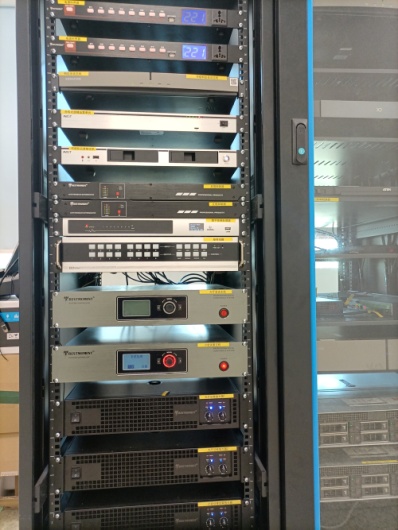 Restmoment full digital high-end conference RX-A2 series has square super heart microphone, using 14mm diameter gold-plated capacitive microphone core. The picking up distance can reach 130cm. It can truly restore clear human voice through the sound amplification system; The square barrel can be up and down 55 degrees, which is easy for users to control the right angle; This system has speech discussion, video tracking, double backup guarantee and anti mobile phone interference functions and so on. The paperless conference system can easily solve the problems on the management software. And it can provide a very convenient and efficient conference platform. UHF wireless conference system uses UHF ultra-high frequency band, more reliable transmission; It adopts DPLL digital phase-locked loop multi-channel frequency synthesis technology, which provides up to 200 channel selection. It is convenient for multiple sets of machines to use at the same time.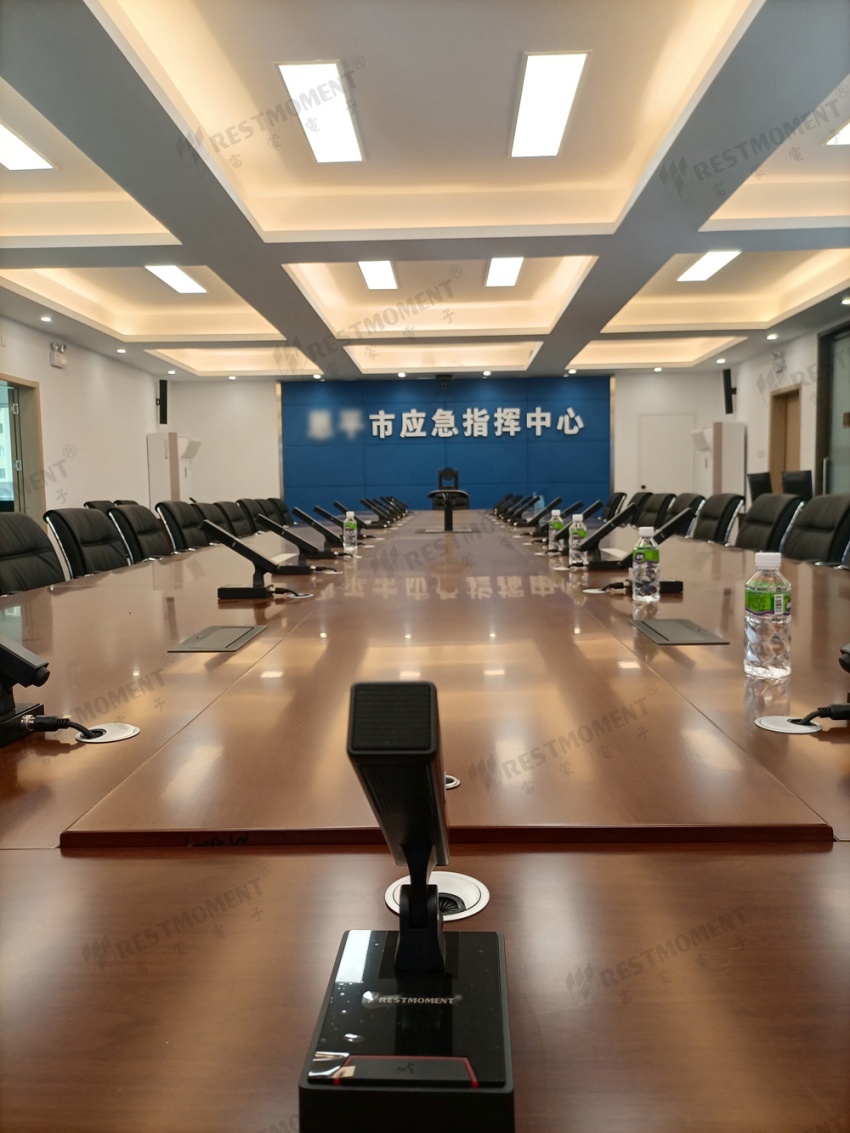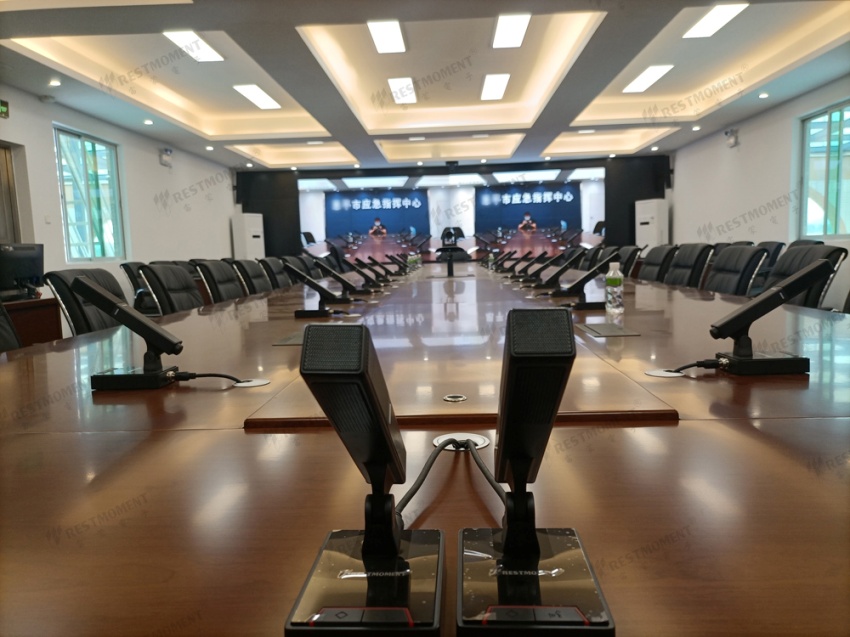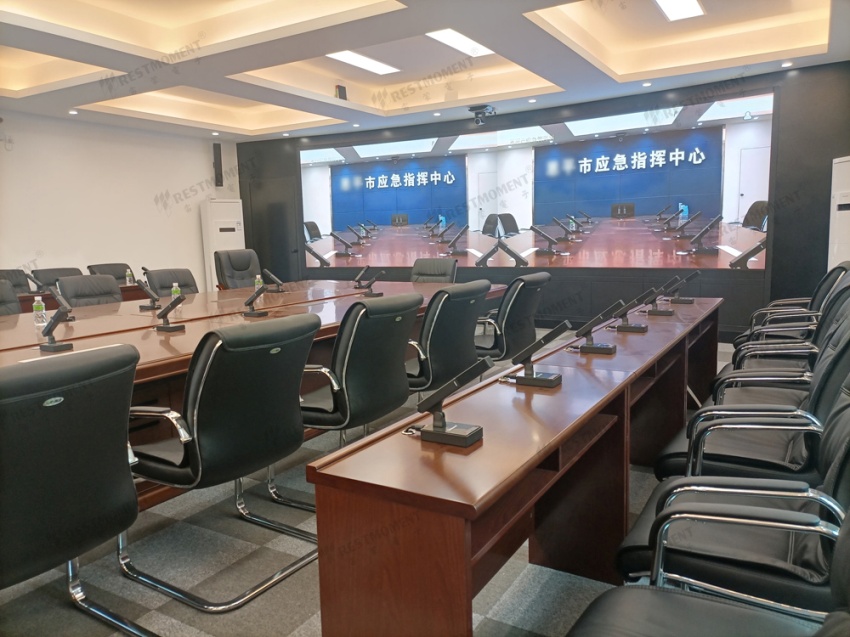 The overall solution of Restmoment digital intelligent conference system provides an efficient and flexible multi-functional conference mode for the remote connection and multi-party communication of emergency management conference rooms. It has been highly recognized and supported by users. The profound industry accumulation of Restmoment is reflected in the application of products. Also we insist independent research and development, independent property rights, independent brand, independent production. We insist to establish a set of perfect pre-sale and after-sales mechanism.
---